Effective Planning Process In Power BI & Excel
Star Group automates data warehouse loading processes from Xero companies and helps generate consolidated reports from multiple sources within less than a week.


Data Accuracy Improvement


Person Days Saved Per Month
Star Group is Queensland's largest independently owned and operated pub and liquor retail group with a portfolio of 18 licensed venues, 46 retail liquor outlets and six accommodation venues.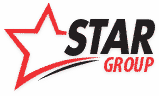 Star Hotels were running a spreadsheet-based process to consolidate the results of their 30 hotels. This used to be an error prone, labour intensive process that took the finance staff more than 2-3 weeks to prepare. This left very little time for the actual analysis of results and often took too to respond to urgent matters in time.
Using Acterys the process to create and maintain the Star Hotels data warehouse which loads the data from 30 Xero companies was completely automated with just one click. The automatically generated Power BI reports and dashboards were extended with POS, HR systems and other data sources and customized to the exact requirements in less than a week.
With a completely automated process the finance team have now up to date information in real time supported by powerful interactive analytics features in Power BI.
Finance Innovation in the Hospitality Industry
"We love that Acterys brought the flexibility to work with our existing Microsoft ecosystem. At the same time it brought automation, proven processes and governance integrated with Power BI Excel. Users familiar with these environments can immediately work with the system, even extending and building new models. It has really revolutionized our processes."

– Star Group.
Wayne Patten CFO