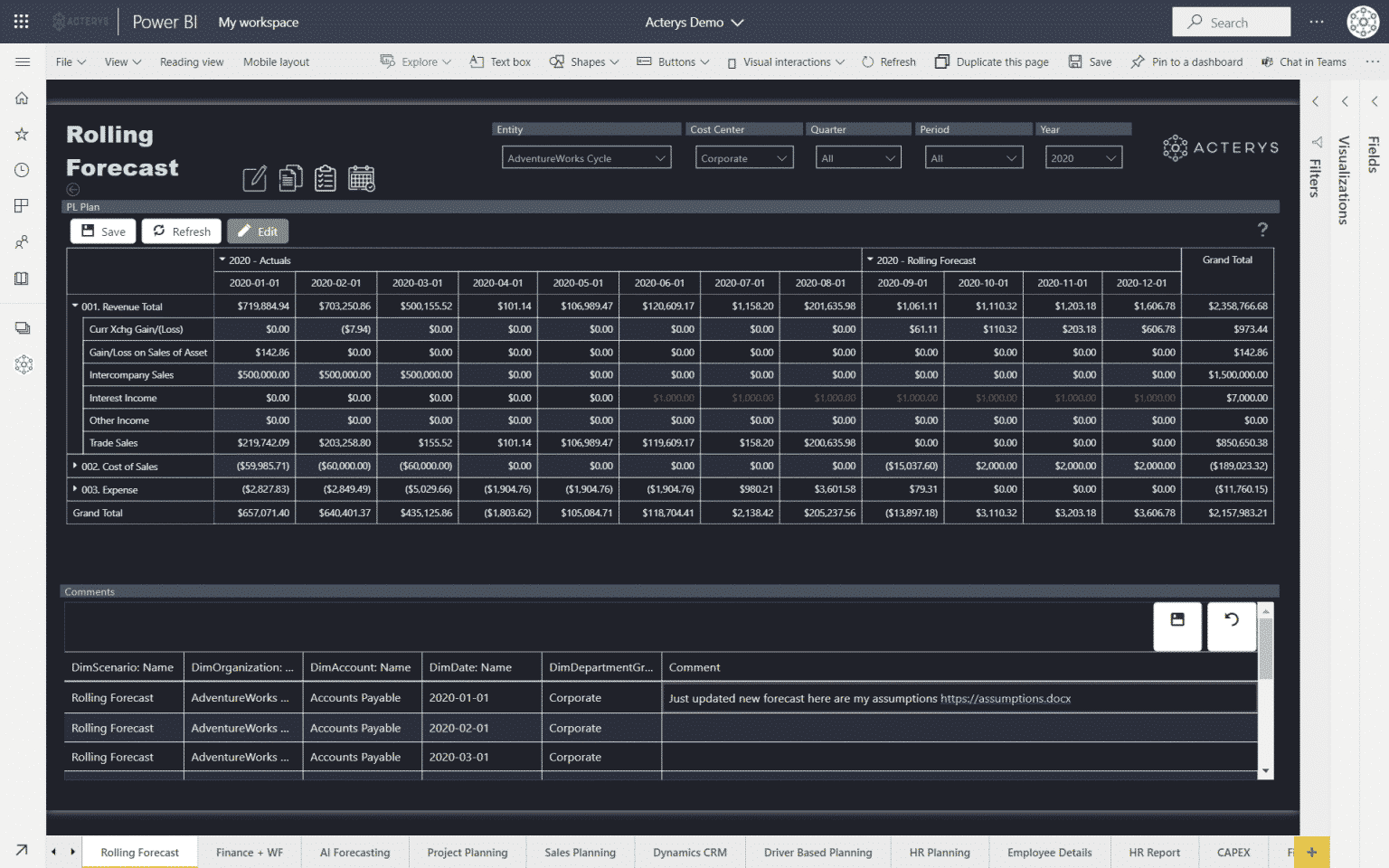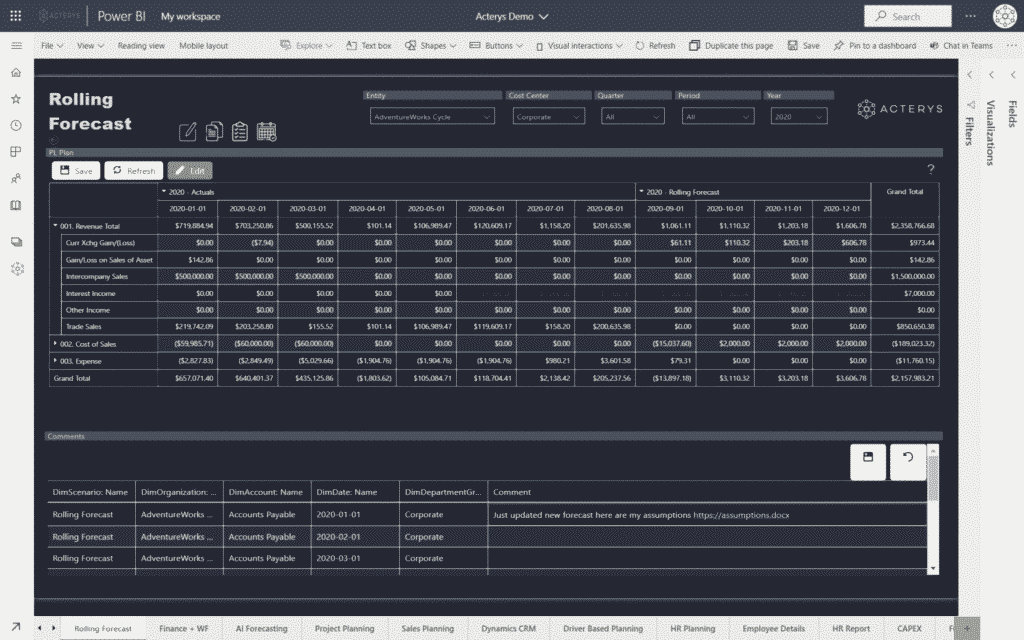 In this blog we cover how you can realize a rolling forecast with Power BI (this approach works equally with Excel Pivot Tables). A rolling forecasts is a widely used concept for financial analysts that shows actual data until a cut off date and after that future assumptions like budget or forecast values. It looks something like this: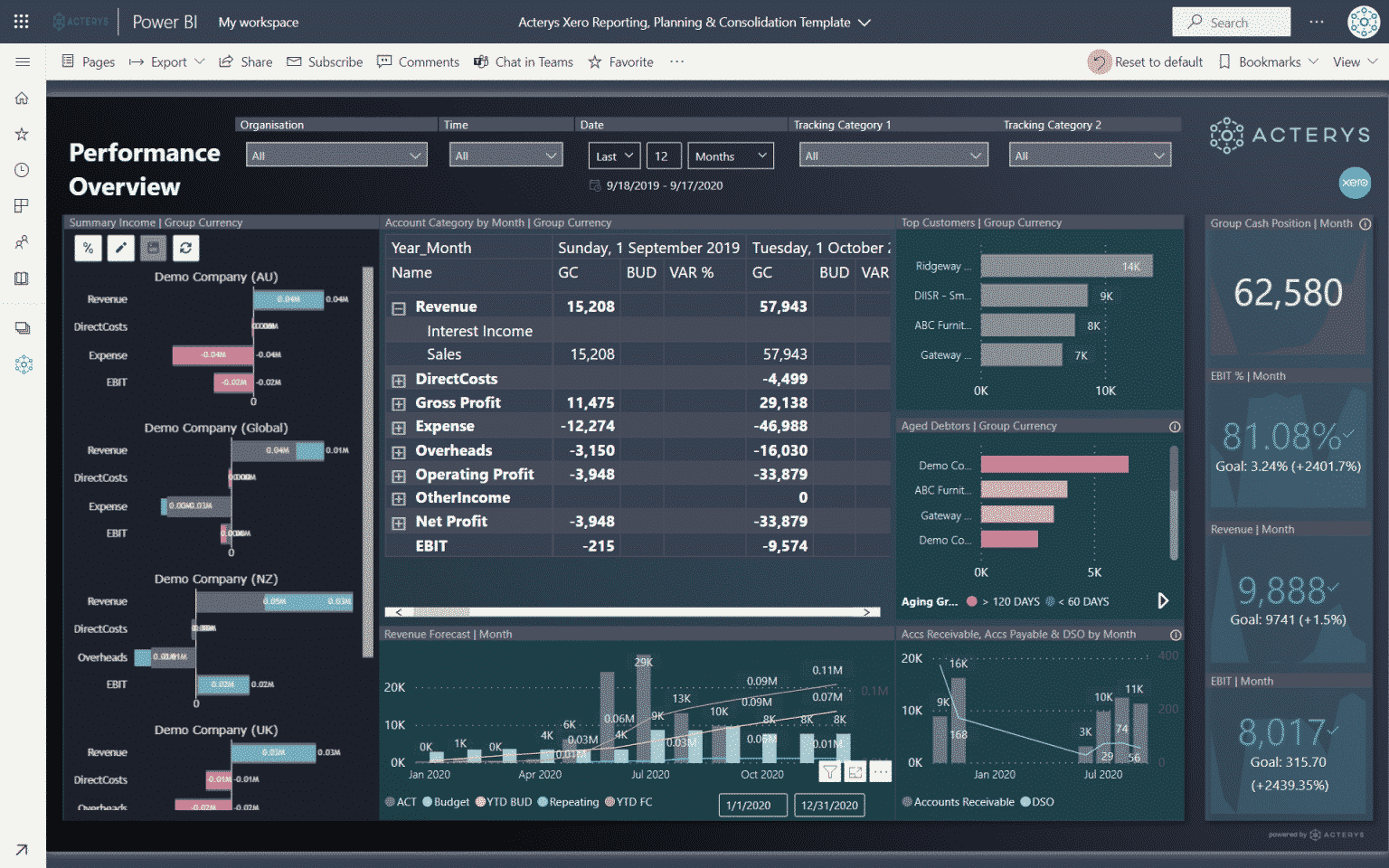 Following the tremendous success of these solutions with now more than 1000+ companies under management we have made significant improvements to all Apps (Xero, QuickBooks, HubSpot, MYOB, Dear Inventory) in particular the Power BI related Xero Reporting and Budgeting aspects. These include nearly all of the most asked for features on our Customer Success Platform and then some more.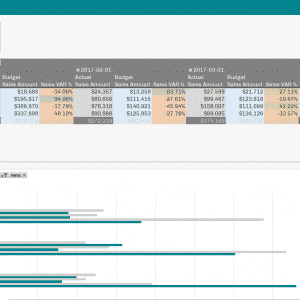 In this article I will cover a few helpful tips & tricks to improve your financial reporting and planning with Excel. In more than 20 years in the BI industry I still have yet to see a more versatile solution. All of us are still likely only using a fraction of what this tool can do and often -particular with all the game changing features added in the last few years- not up to its current capabilities.