Unified Extended Planning & Analysis (xP&A)

Planning AND analytics integrated with familiar environments (Power BI, Excel, etc.)
No More Spreadsheet Nightmares
Replace manual processes with smart, planning enabled dashboards & digital workflows
Automate data integration from major cloud platforms and profit from consolidated insights and fast close
THE ALL IN ONE xP&A PLATFORM
Consolidation, Planning, Reporting & Analytics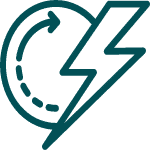 Get started in minutes with 1-click integration to any source or use pre-configured Apps for specific ERP/accounting systems.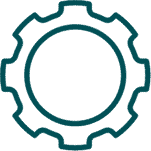 Unified Planning & Reporting Platform
Get 80% lower TCO and dramatically reduce cycle times by combining capabilities of legacy silo tools onto a single platform.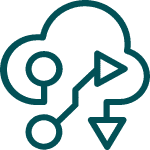 Application. Automation. AI.
Best-practice templates for CAPEX, HR Planning, S&OP, & more.
Automated data models & workflows.
AI-enhanced planning & insights.

The leading platform for enterprise-grade Extended Planning & Analysis (xP&A) transformation with Power BI and Excel.
All aspects of planning seamlessly integrated with the market leading analytics platforms Power BI & Excel: from financial/cash flow forecasting to smart operational demand planning supported by advanced machine learning and AI capabilities. End-to-end analytics solutions for major cloud accounting, ERP and CRM systems that come packaged with a centralized data model, logic (consolidation and group reporting, KPIs, time intelligence, currency handling etc.) as well as ready-to-use report and dashboard templates.
Acterys Recognized as Top-Rated Performance Management Vendor
Want to know more about Acterys Power BI? You got 2 minutes? GREAT! Watch the video below to see how you can improve analytics, planning and consolidation processes and automate manual finance tasks.
Your Data Security is Our #1 Priority
All aspects of Corporate Performance Management
The most versatile range of award winning Power BI Custom Visuals
Driver-based Planning
Planning Workflow
Project Planning
Driver-based Planning
Planning Workflow
Project Planning
Driver-based Planning
Planning Workflow
Gantt Visual
Driver-based Planning
Planning Workflow
Gantt Visual