Workforce planning & Analytics
Empower HR executives to make timely resource decisions for closing talent gaps by aligning workforce planning with business strategy and budgets using an integrated planning platform. Acterys fosters collaboration and engagement among HR, Finance, and Operations for flexible headcount planning, agile recruitment, and accurate performance appraisals, promotions, and transfers.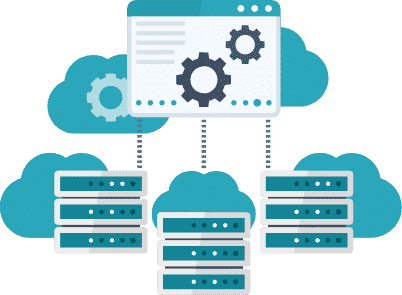 Modernize Your Planning & Analytics with our Free Trial Now
Make actionable decisions with Acterys and fast-track your plans and budgets. Changes in data can be modeled in minutes and viewed in real-time, informing you of possible risks and allowing you to simulate what-if scenarios quickly.
Build an Agile Workforce Forecasting Strategy
Integrated Workforce Planning Models
With manual spreadsheet-based processes, personnel data, salaries and pensions, rosters and work plans are susceptible to inconsistency and non-transparency in corporate workforce planning. With the Acterys Power BI platform, HR teams work with a unified platform that automates data integration processes from multiple ERP, HCM, finance, and operational sources. This saves crucial time wasted in compiling data and allows working a single version of truth for integrated workforce planning with agility.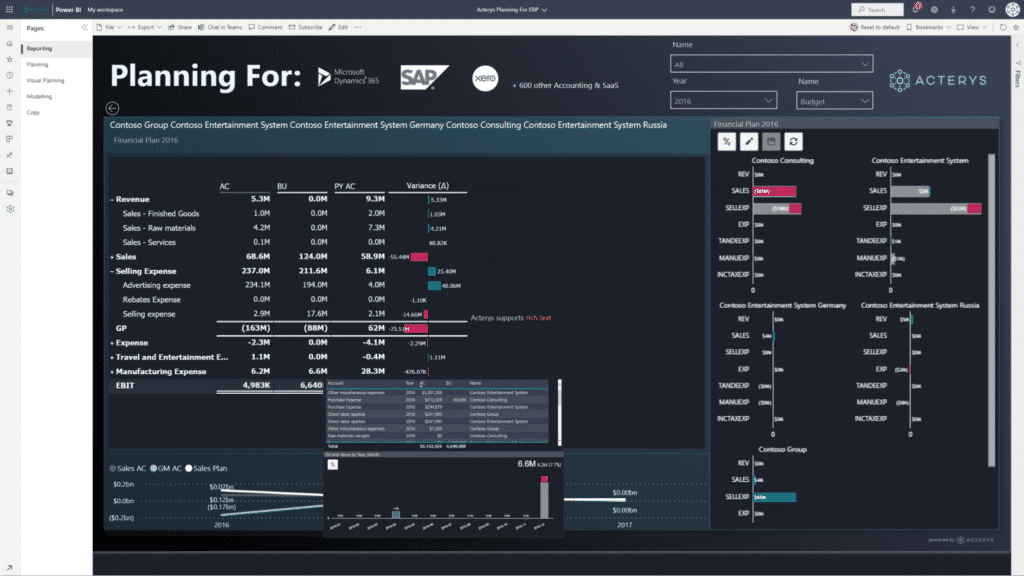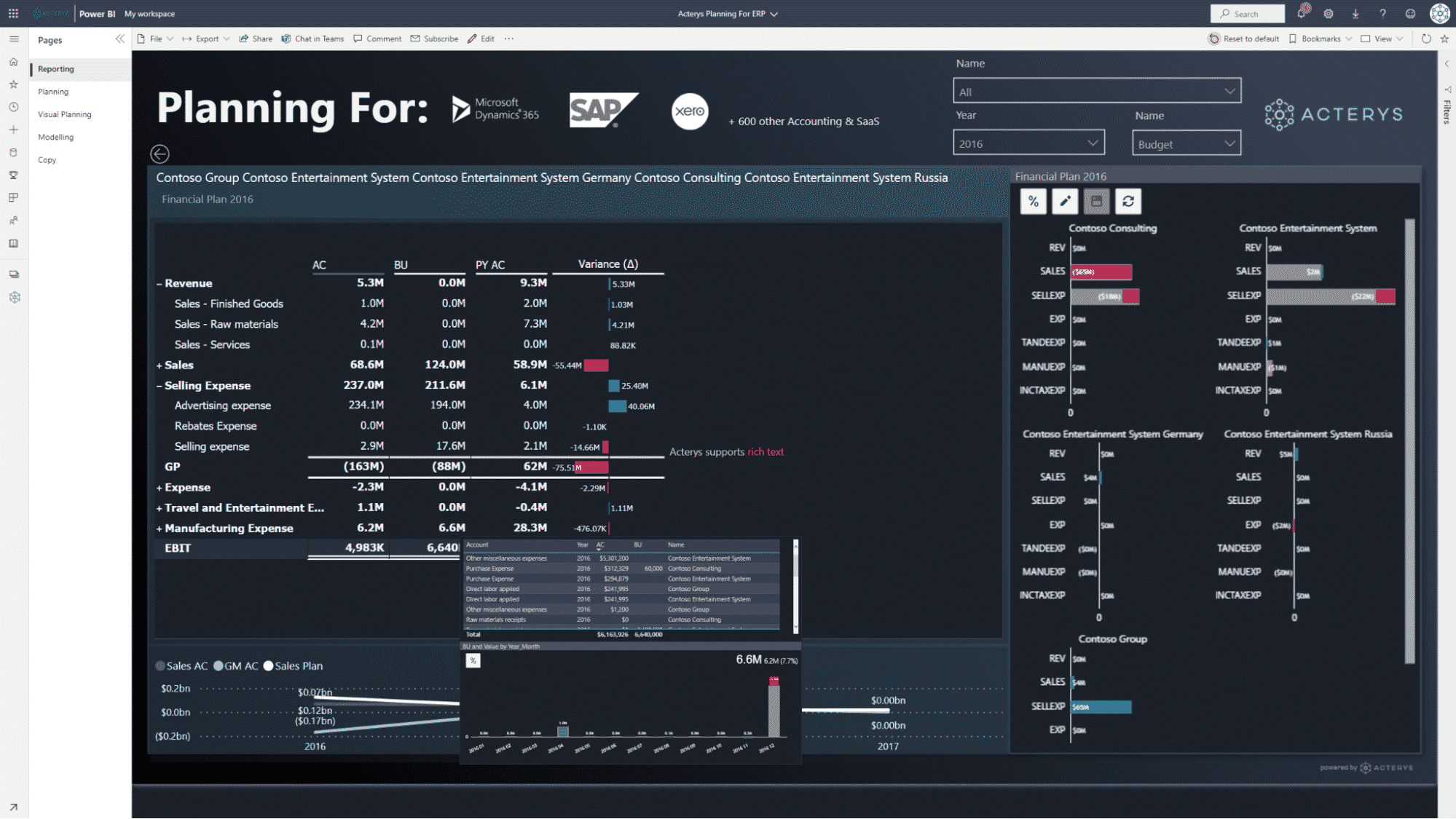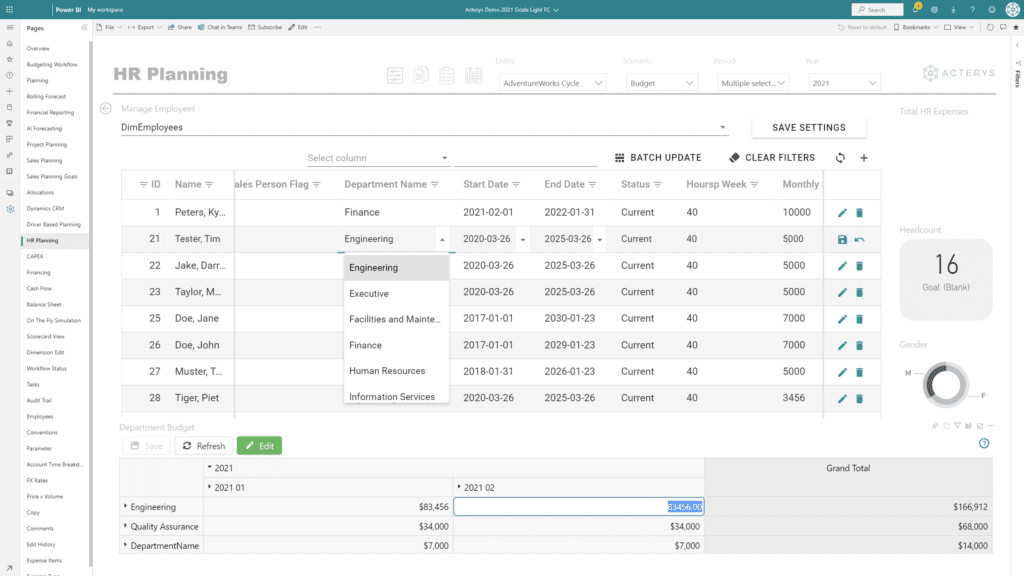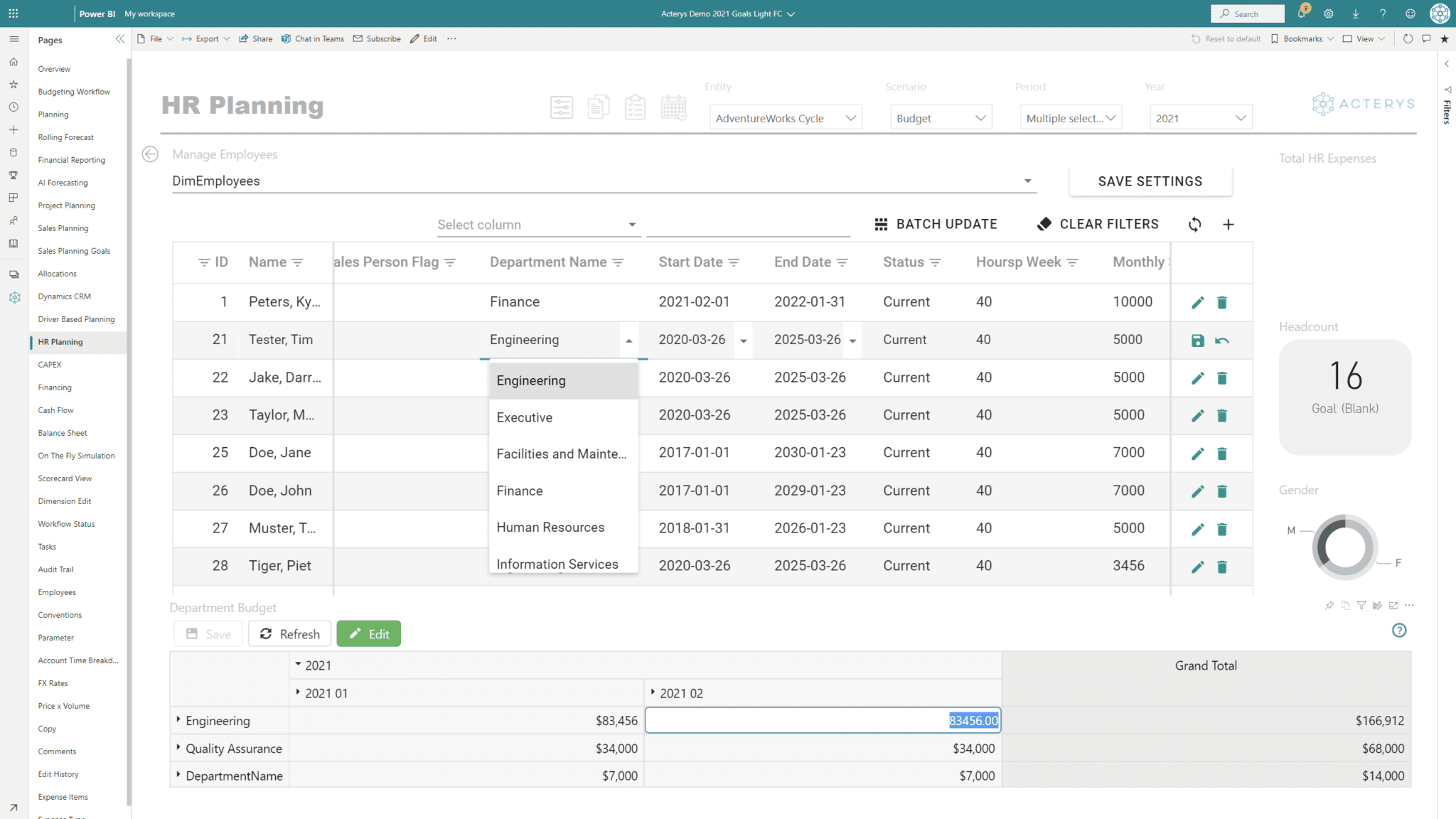 Create Better Hiring Strategy with Write-Enabled Planning
Acterys allows factoring in key business drivers and modelling a range of workforce planning scenarios to identify and fill possible talent gaps in a timely manner. Get deeper insights into the cost impact of different hiring and staffing decisions on your business's financial health with what-if scenario planning. With Acterys writeback enabled planning, see the impact of adjustments in real-time and propagate changes to reflect in your overall business strategy.
Perfect & Diversify Your Personnel Strategy
Use pre-built templates to create customized reports and dashboards in Power BI that provides a complete breakdown of your talent gaps, costs of hiring and training, and impact on the business performance. Explore different employment arrangements, including remote working, to tap into the global talent and streamline the recruitment processes by factoring in internal and third-party insights into your workforce planning framework.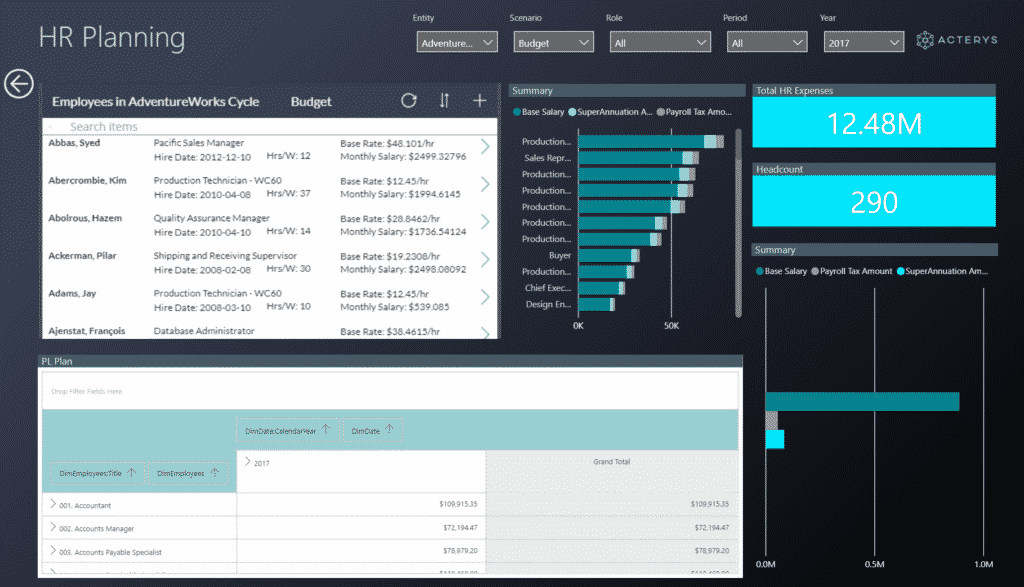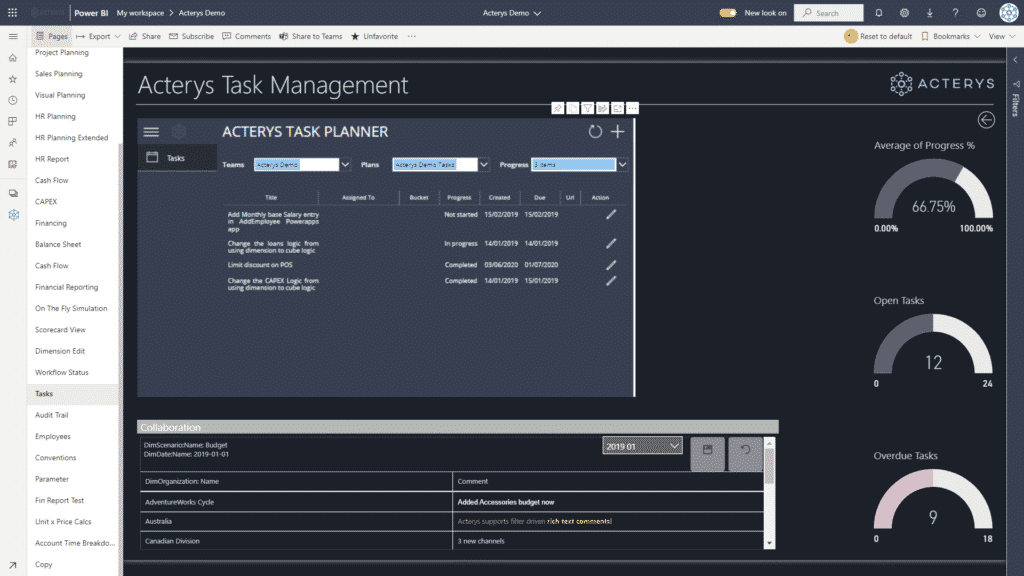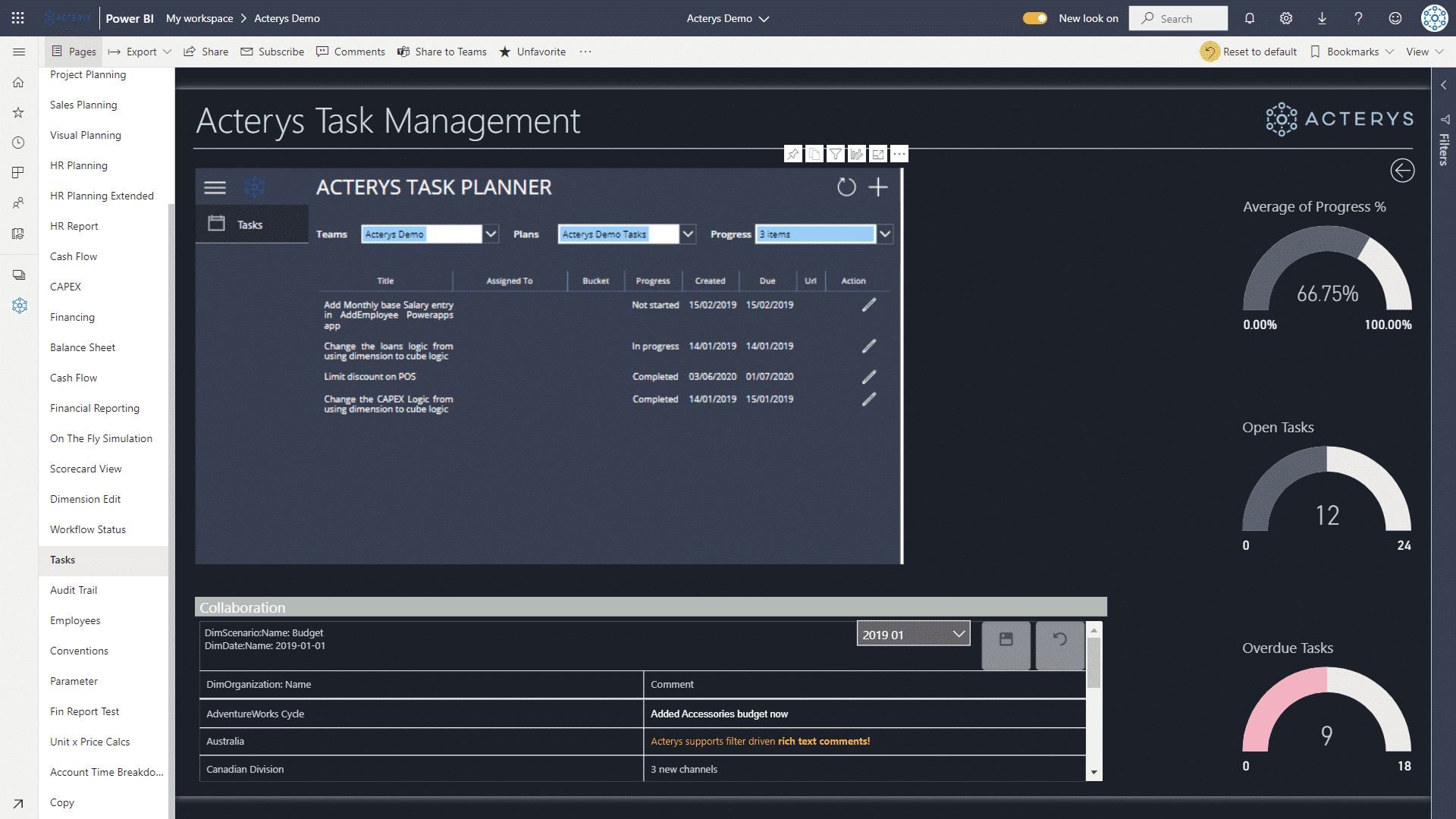 Unify Strategic Workforce Planning & Key Leadership
Get a bird's eye view of the workforce across all departments and assess the workforce needs with Acterys' planning capabilities. Foster collaboration between HR and the rest of the organization to ensure you meet talent needs at all levels. Align talent acquisition with your business goals and plans and bring workforce plans into action while keeping all managers and business leaders in the loop.
"We tested all alternatives: the only solution that really works seamlessly with Power BI is Acterys"
"Super smooth, quick implementation of reporting, planning and consolidation for our 30 global entities"
"We couldn't believe how quickly we had results that were perfectly integrated with our existing processes."
"Our forecasting process was reduced from 3 weeks to 4 hours"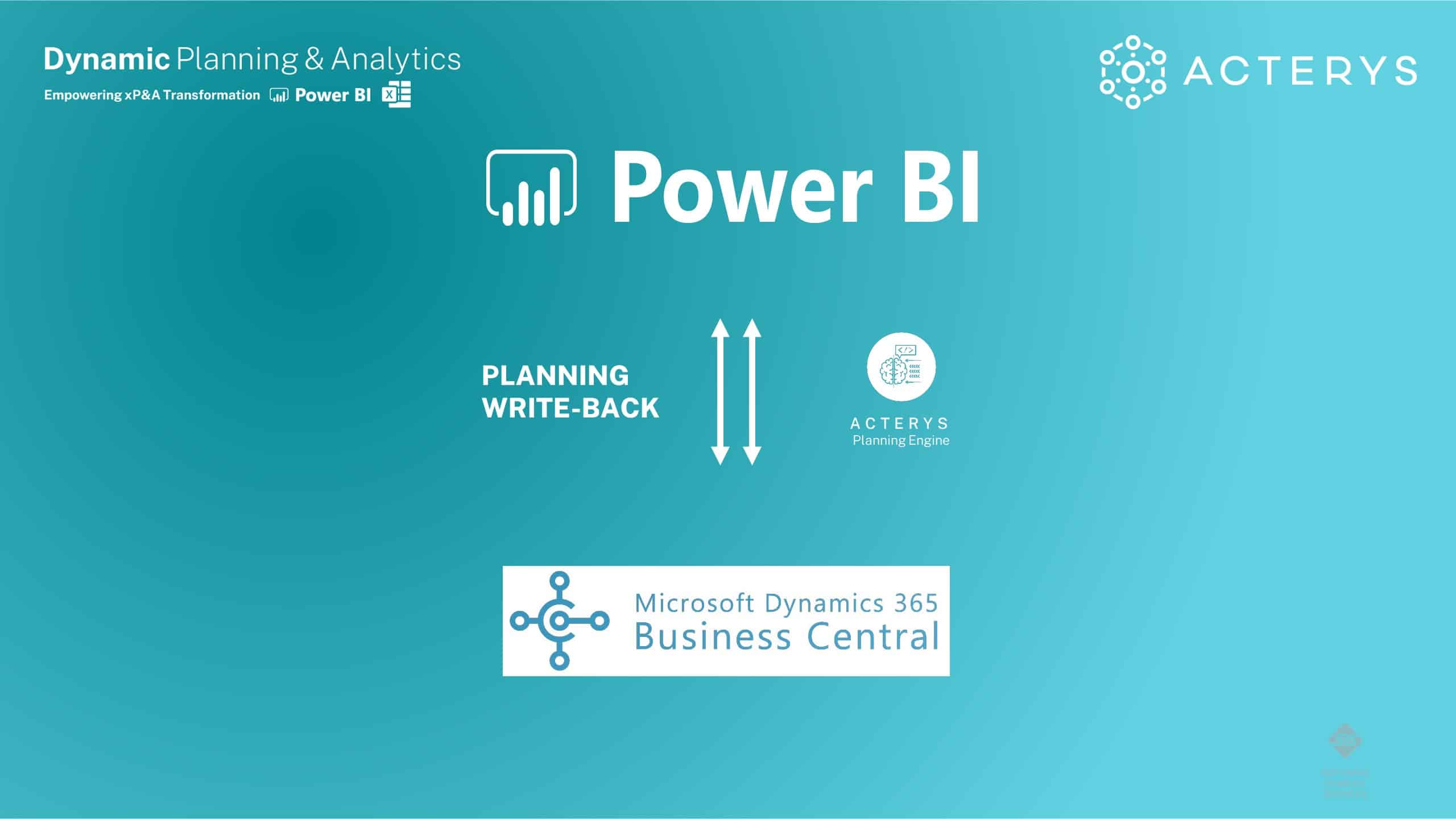 How to add planning and budgeting with Business Central NAV in Power BI
Power BI offers unparalleled features for analysis and visualization: in this post we explain how you can add comprehensive planning and budgeting with all editions of Business Central and NAV.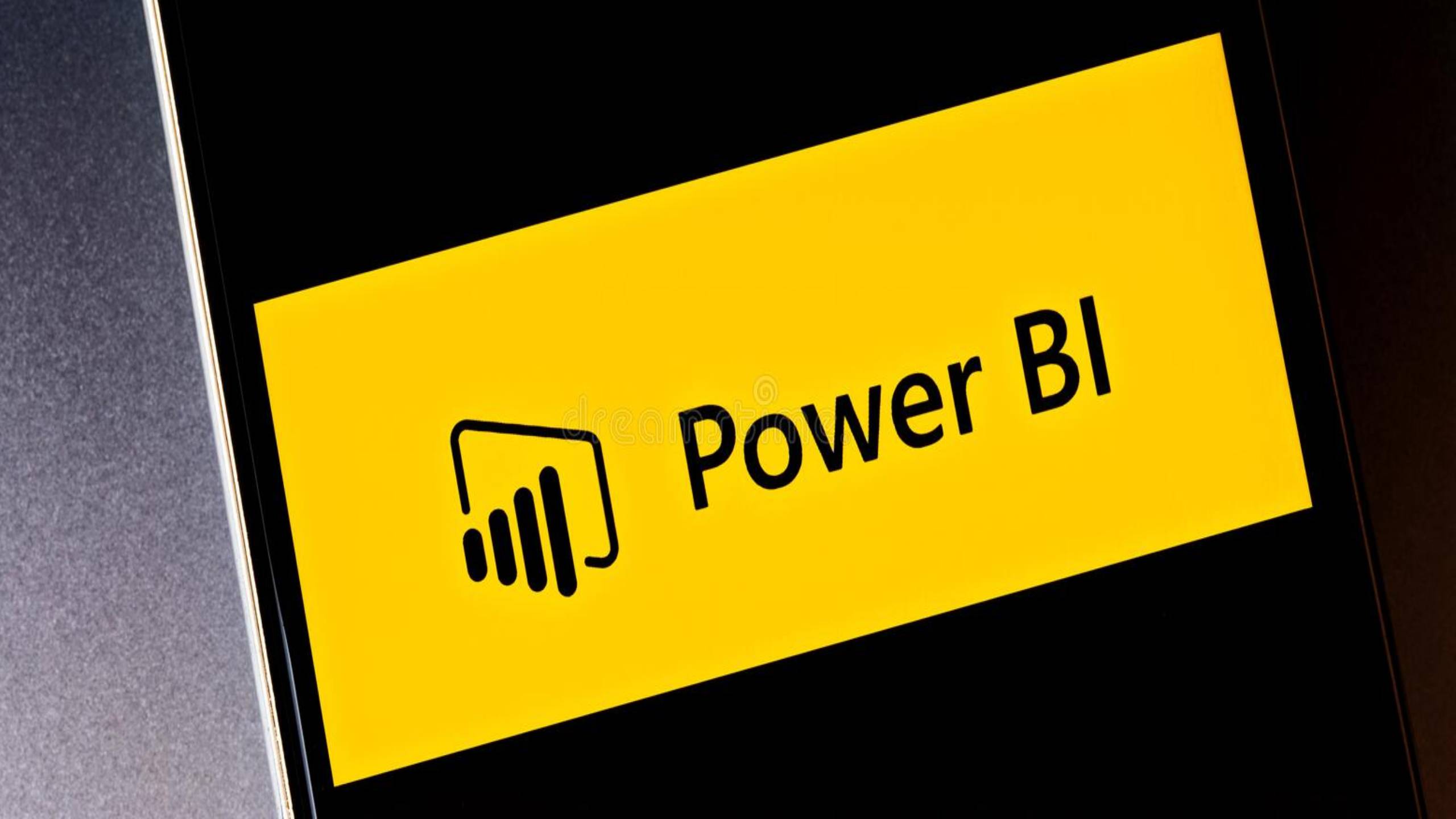 How to Implement Planning, Forecasting and Write back in Power BI
Power BI is the leading analytics platform – with the right approach it can be turned into an extremely versatile and powerful platform for Planning, Forecasting and Write back.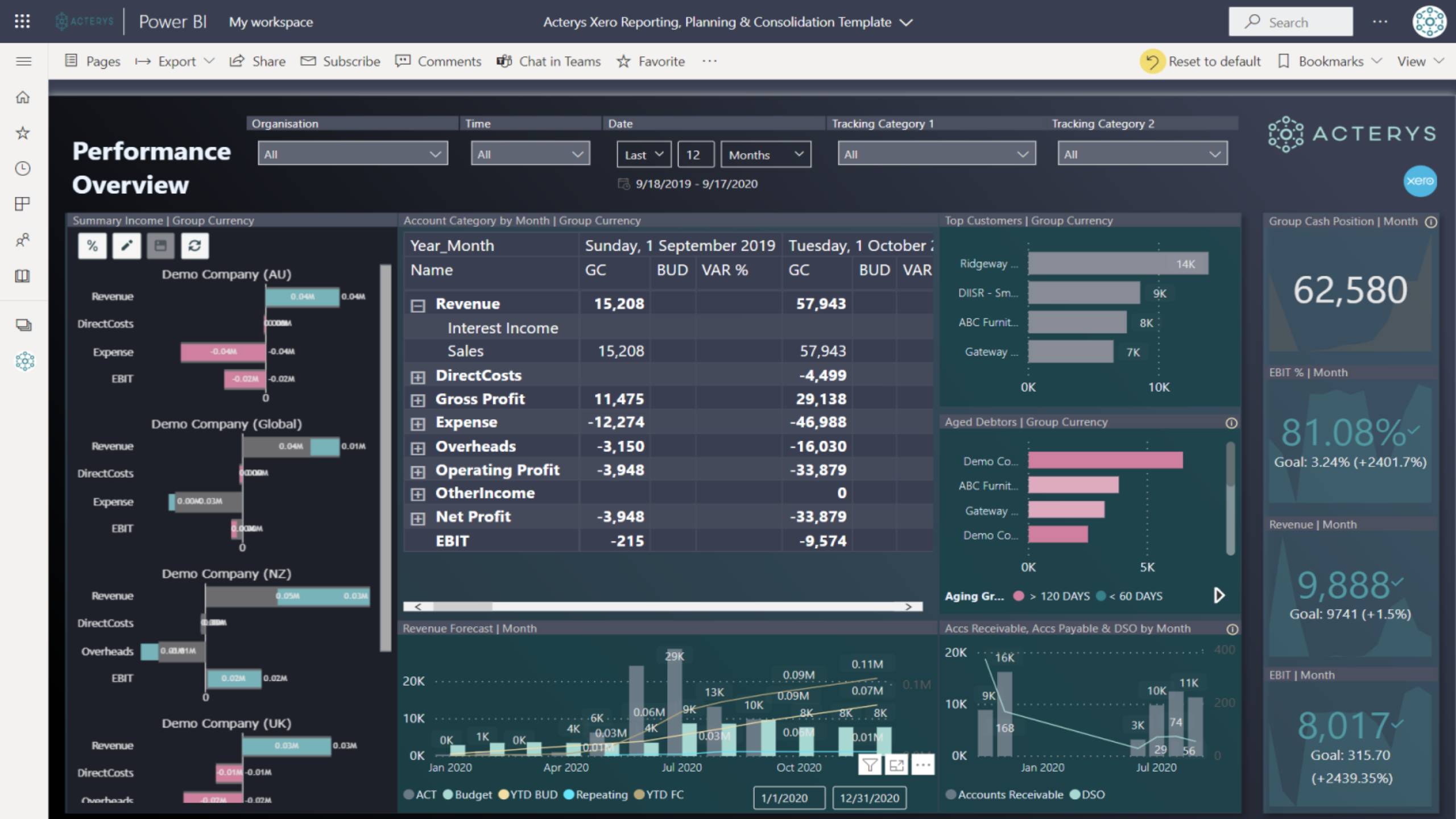 Reporting & Planning Redefined: Xero | QuickBooks | HubSpot | Dear | MYOB
Following the tremendous success of these solutions with now more than 1000+ companies under management we have made significant improvements to all Apps.
FAQs about Workforce Planning & Analytics
Workforce planning analytics is the process of using data and analytics to plan for an organization's future workforce needs. This can include forecasting how many employees will be needed, what skills they will need, and when they will be needed. Workforce planning analytics can help organizations to better manage their workforce and make sure that they have the resources they need to meet their goals.
Workforce planning software is important because it allows businesses to forecast future employee needs and make better decisions about hiring, layoffs, and other personnel changes. It can also help managers optimize staff assignments and schedules, and identify potential gaps in the workforce.
Workforce planning is the process of forecasting future human resource needs and ensuring the necessary plans and resources are in place to meet those needs. Acterys offers workforce planning tools that help businesses of all sizes to forecast their future human resource needs and identify potential gaps in their workforce. These tools offer refined employee reporting, improved HR analytics, and productivity forecasts. By using these tools, businesses can ensure that they have the right number of employees with the right skills to meet their future needs.