Workforce planning is crucial to your organization. With better alignment between HR, Finance, and operations, companies can hire the right talent at the right time, reducing overhead costs, enhancing productivity, and improving business bottom-line across the board.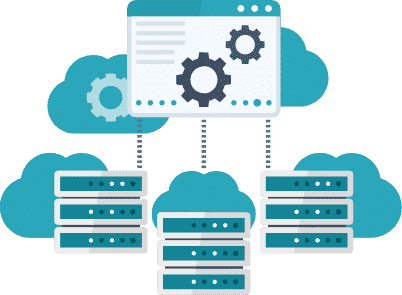 Modernize Your Planning & Analytics with our Free Trial Now
Make actionable decisions with Acterys and fast-track your plans and budgets. Changes in data can be modeled in minutes and viewed in real-time, informing you of possible risks and allowing you to simulate what-if scenarios quickly.
Acquire the Right Talent with Better Workforce Insights
With manual data processing in spreadsheets, personnel data, salaries and pensions, rosters and work plans are susceptible to inconsistency and non-transparency in corporate planning. With Acterys Apps, critical HR data stays secure and can be incorporated in all kinds of budgets and forecasts with ease.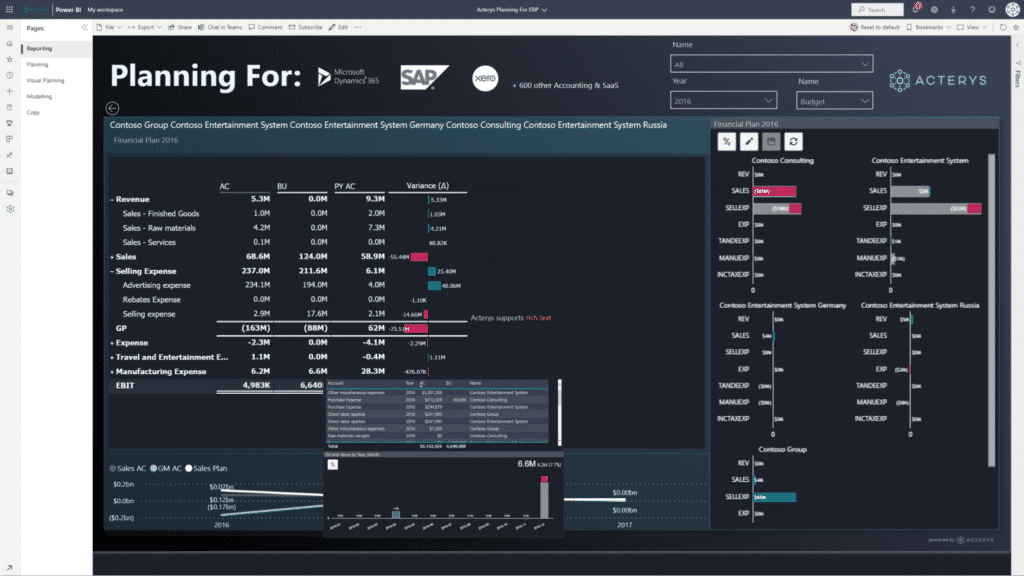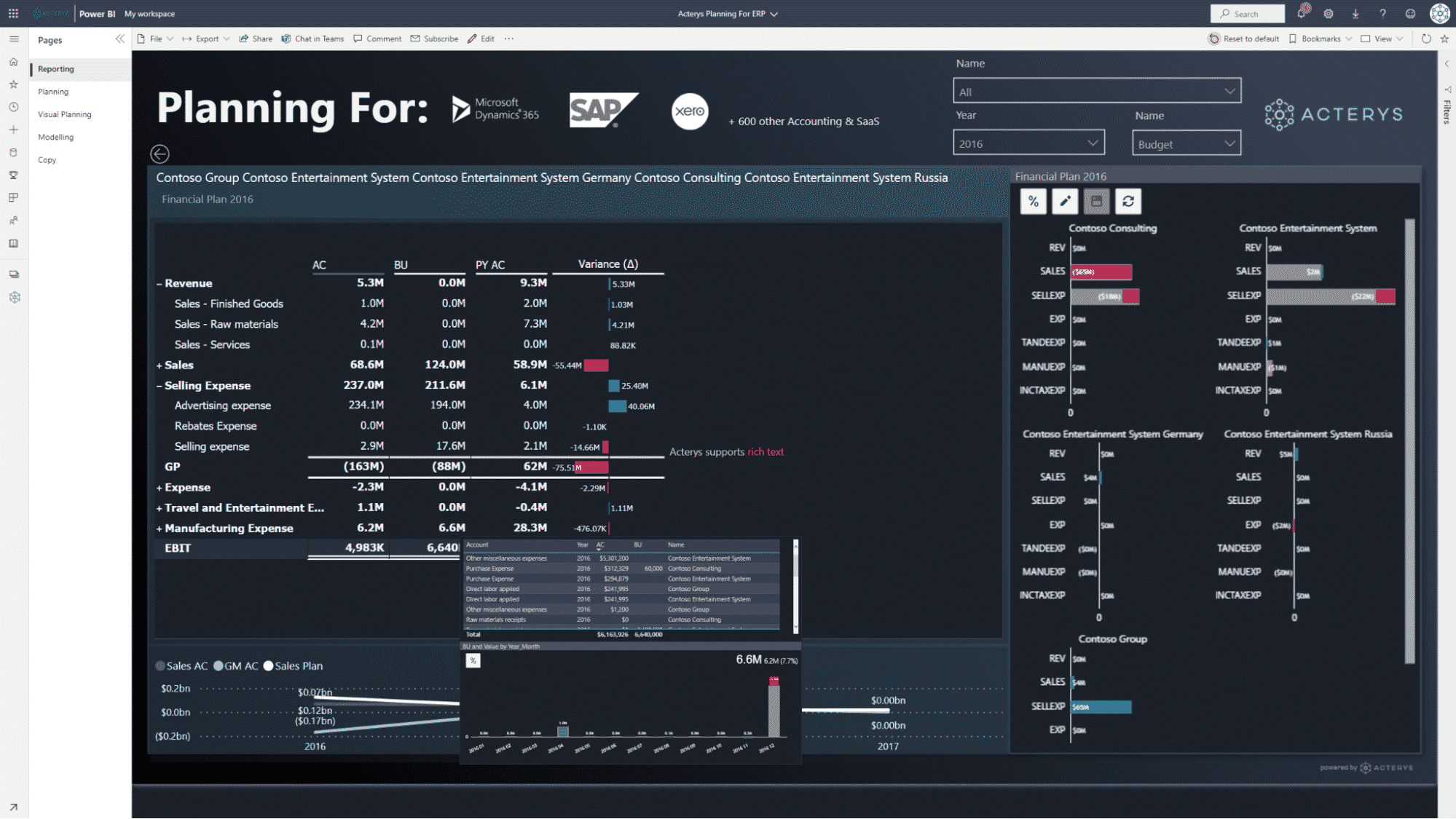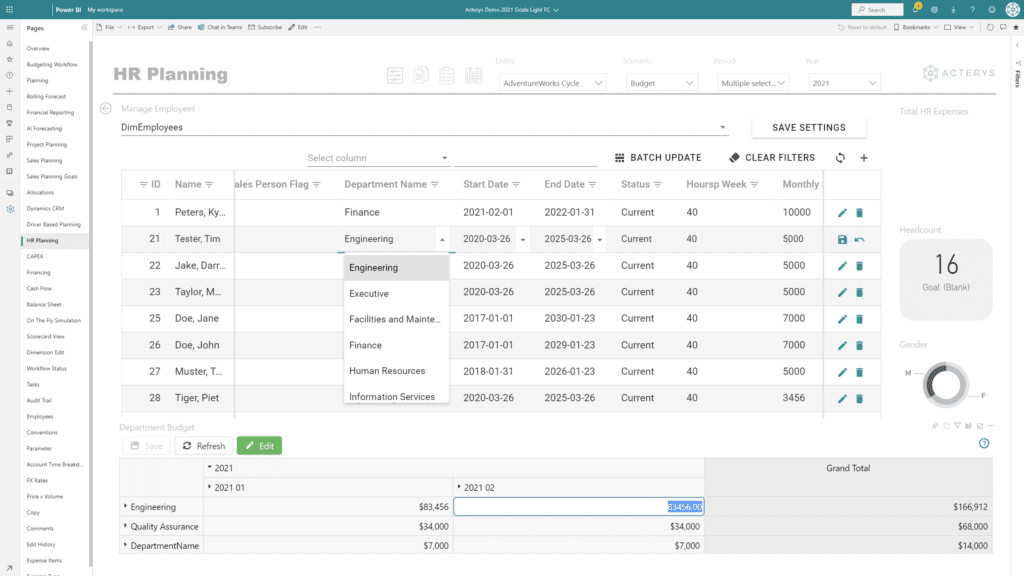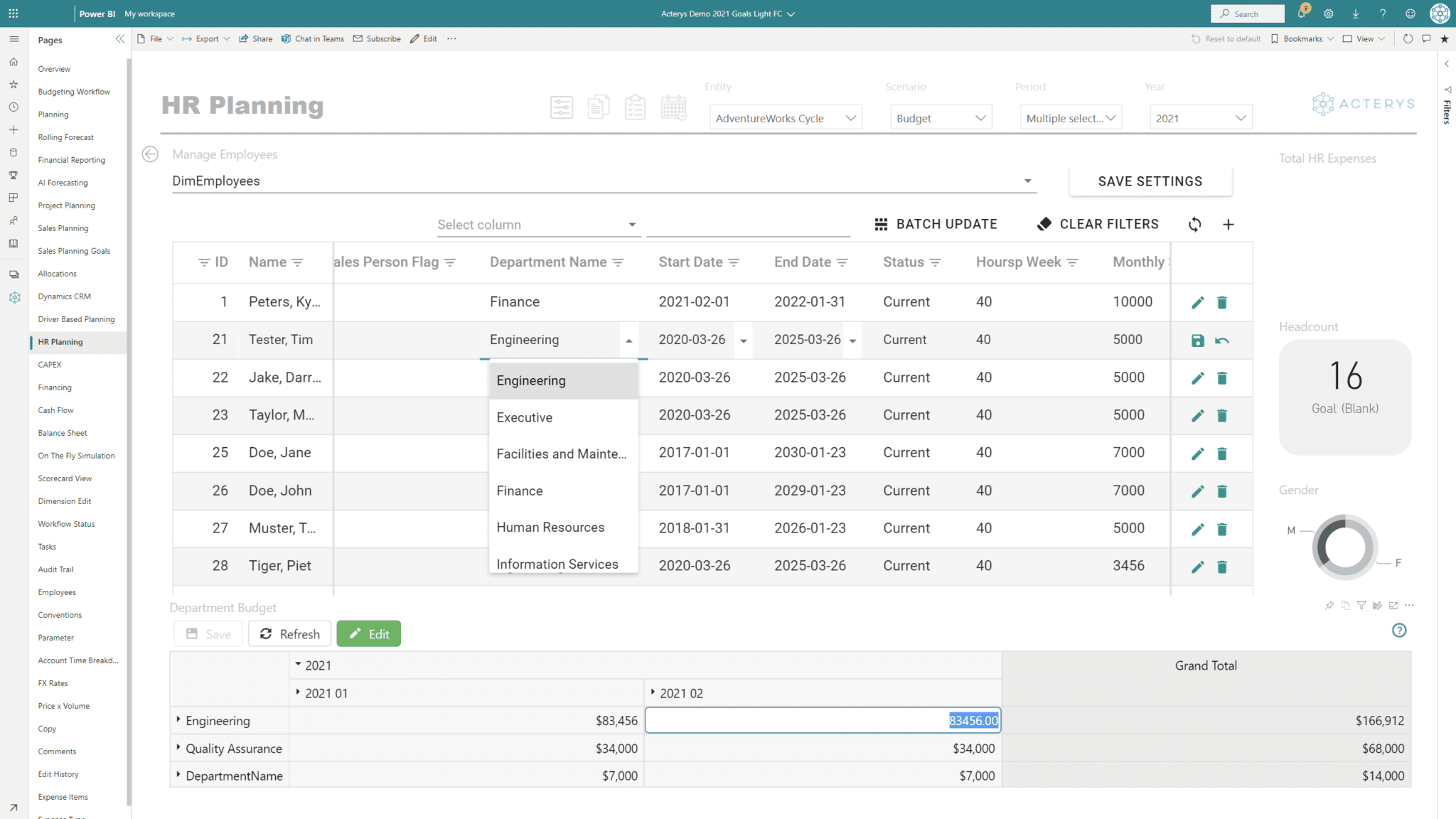 Get a bird's eye view across all departments with Acterys's workforce planning capabilities. Foster collaboration between the HR and the rest of the team. Align your talent with your business goals and plans, and bring workforce plans into action while keeping all team leads in the loop.
Perfect your personnel strategy
With the Acterys Modeller run scenarios with major ERP systems to create HR strategies which are most efficient for your organization. Identify talent gaps among your employees, estimate HR costs and create flexible plans for your biggest asset, the workforce. Create , taking all workforce related what-ifs in consideration.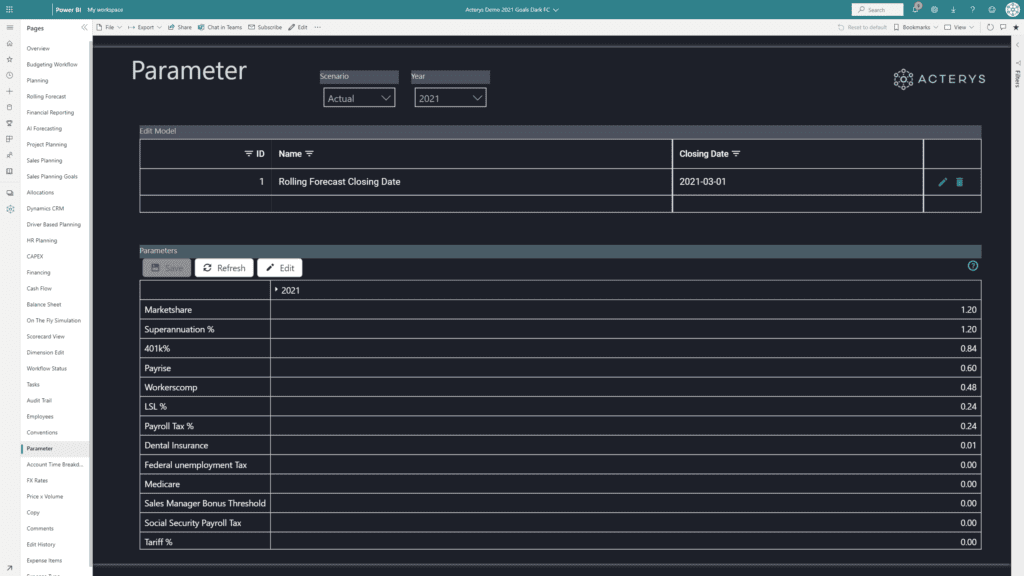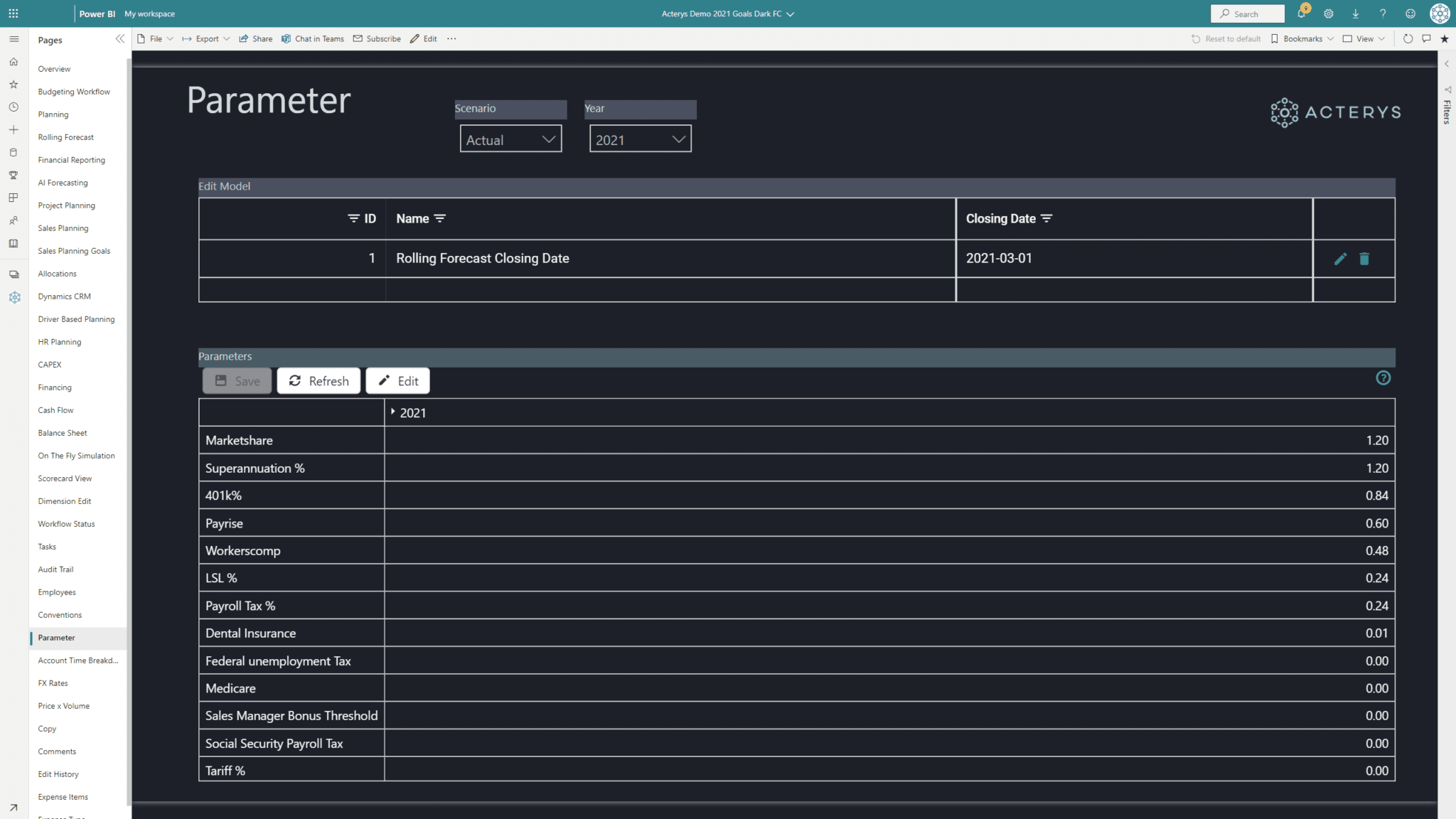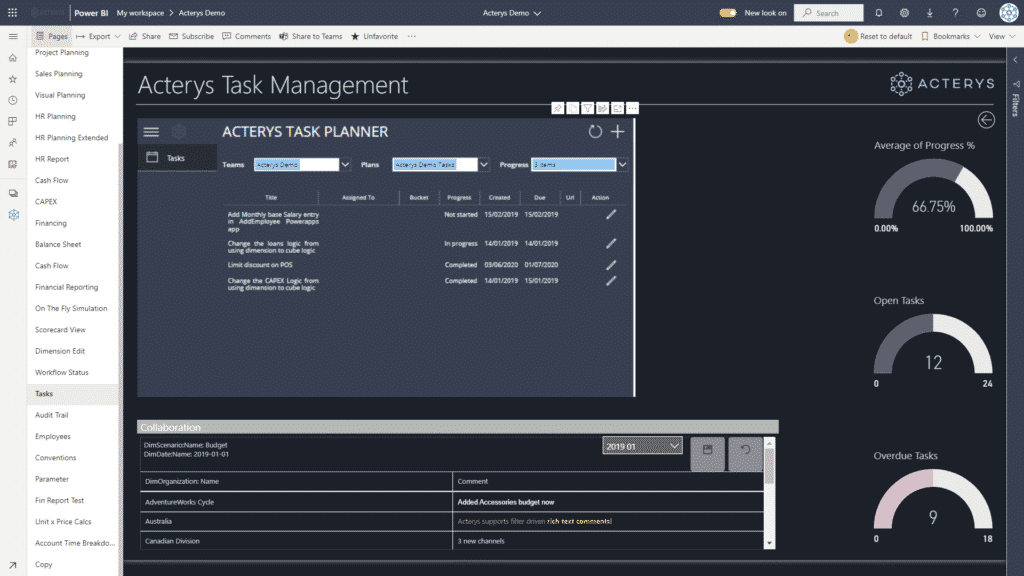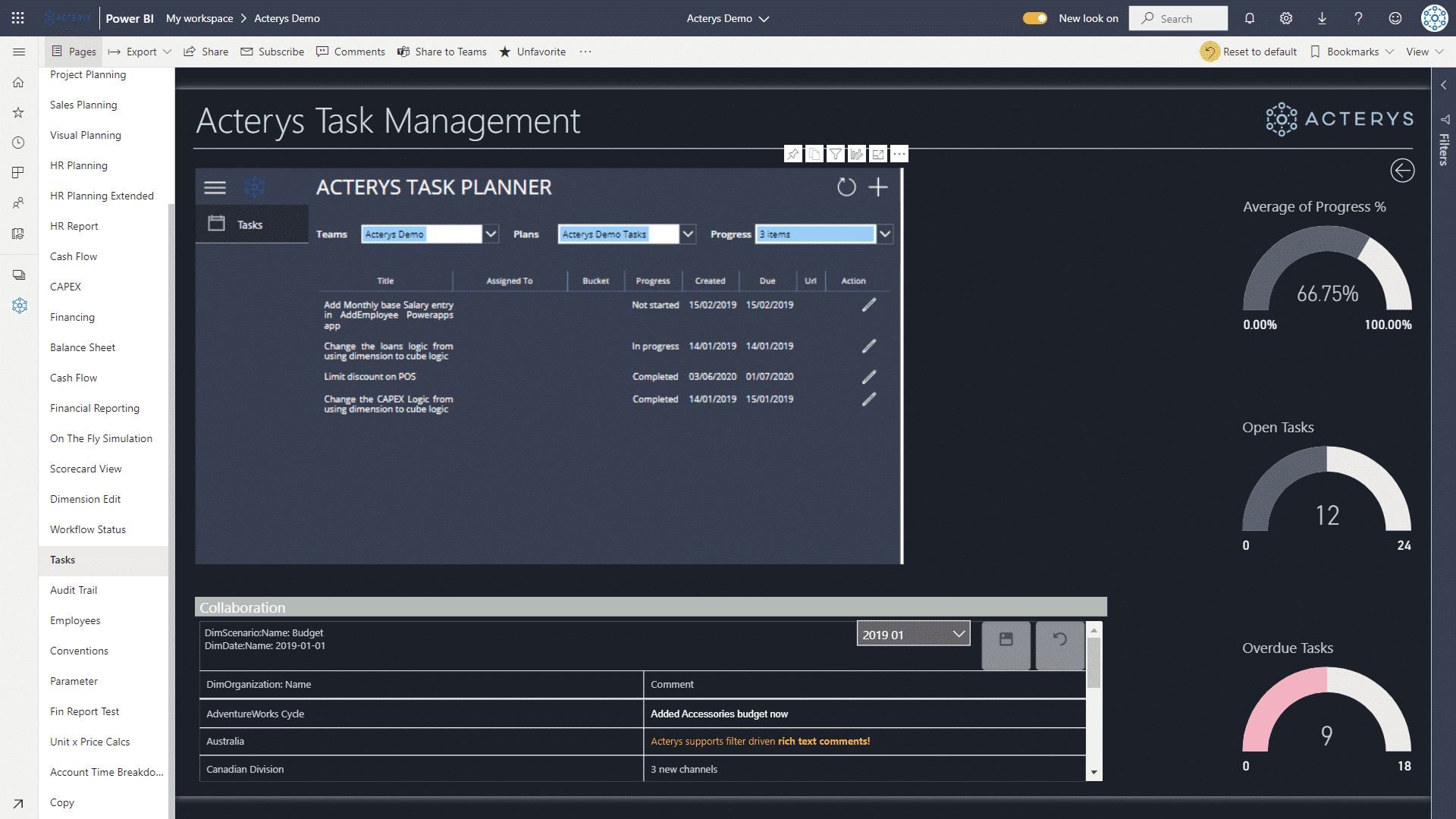 Requiring the assistance of an IT team to  operate your HR analytics software is not needed anymore. Acterys offers an intuitive interface, easy-to-operate apps and an ever-evolving approach in tune with its customers' needs.
"We tested all alternatives: the only solution that really works seamlessly with Power BI is Acterys"
"Super smooth, quick implementation of reporting, planning and consolidation for our 30 global entities"
"We couldn't believe how quickly we had results that were perfectly integrated with our existing processes."
"Our forecasting process was reduced from 3 weeks to 4 hours"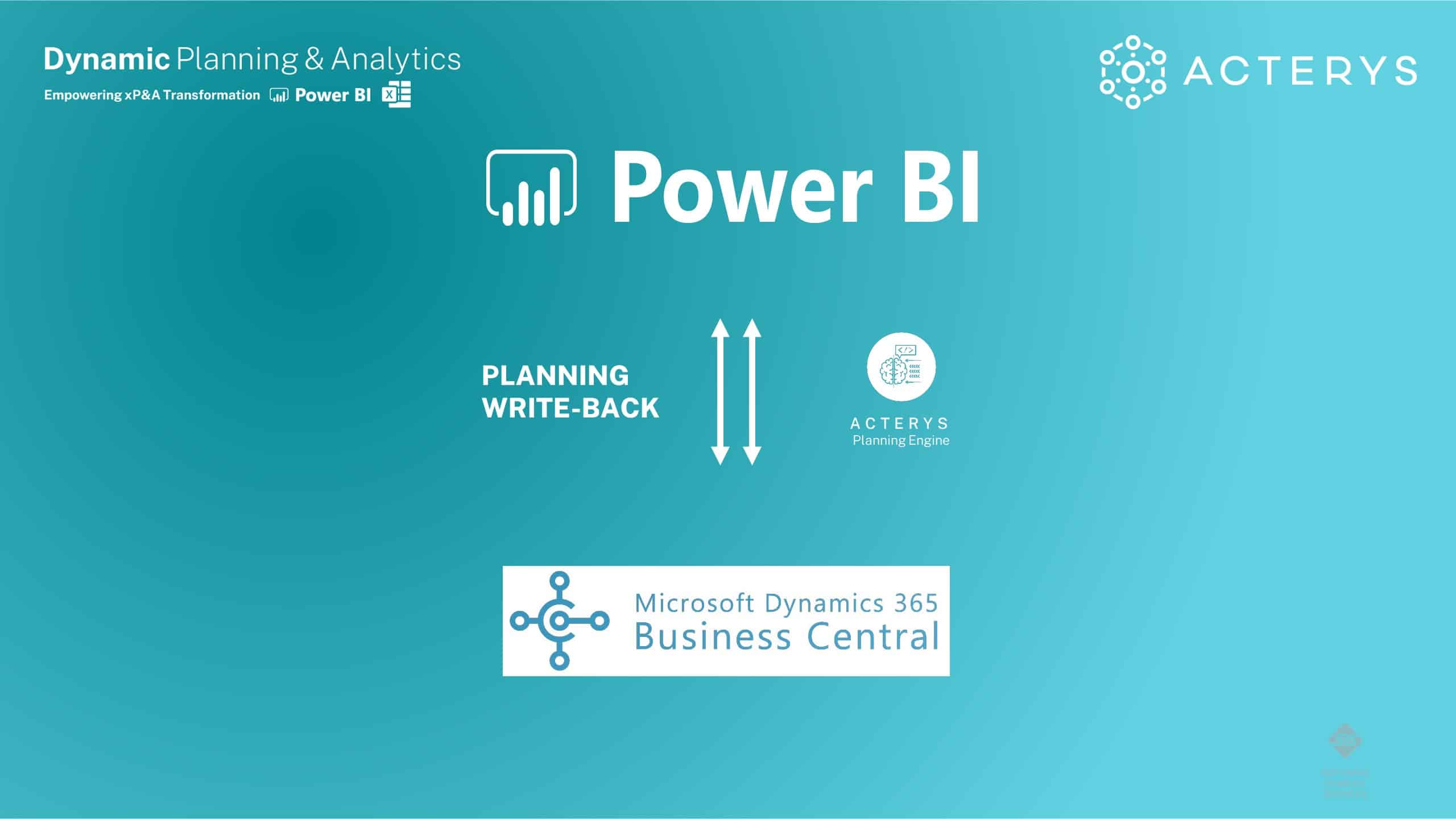 How to add planning and budgeting with Business Central NAV in Power BI
Power BI offers unparalleled features for analysis and visualization: in this post we explain how you can add comprehensive planning and budgeting with all editions of Business Central and NAV.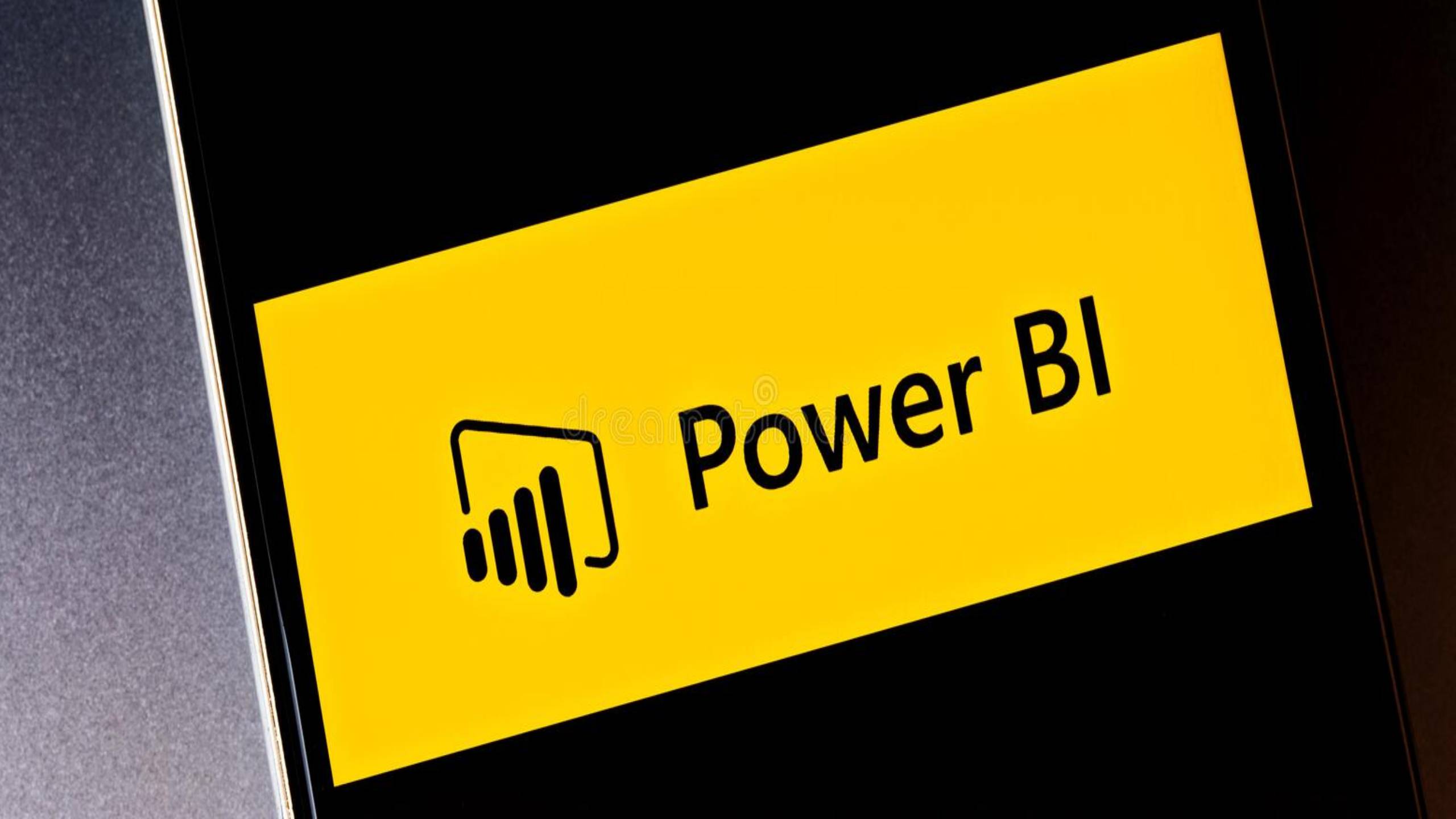 How to Implement Planning, Forecasting and Write back in Power BI
Power BI is the leading analytics platform – with the right approach it can be turned into an extremely versatile and powerful platform for Planning, Forecasting and Write back.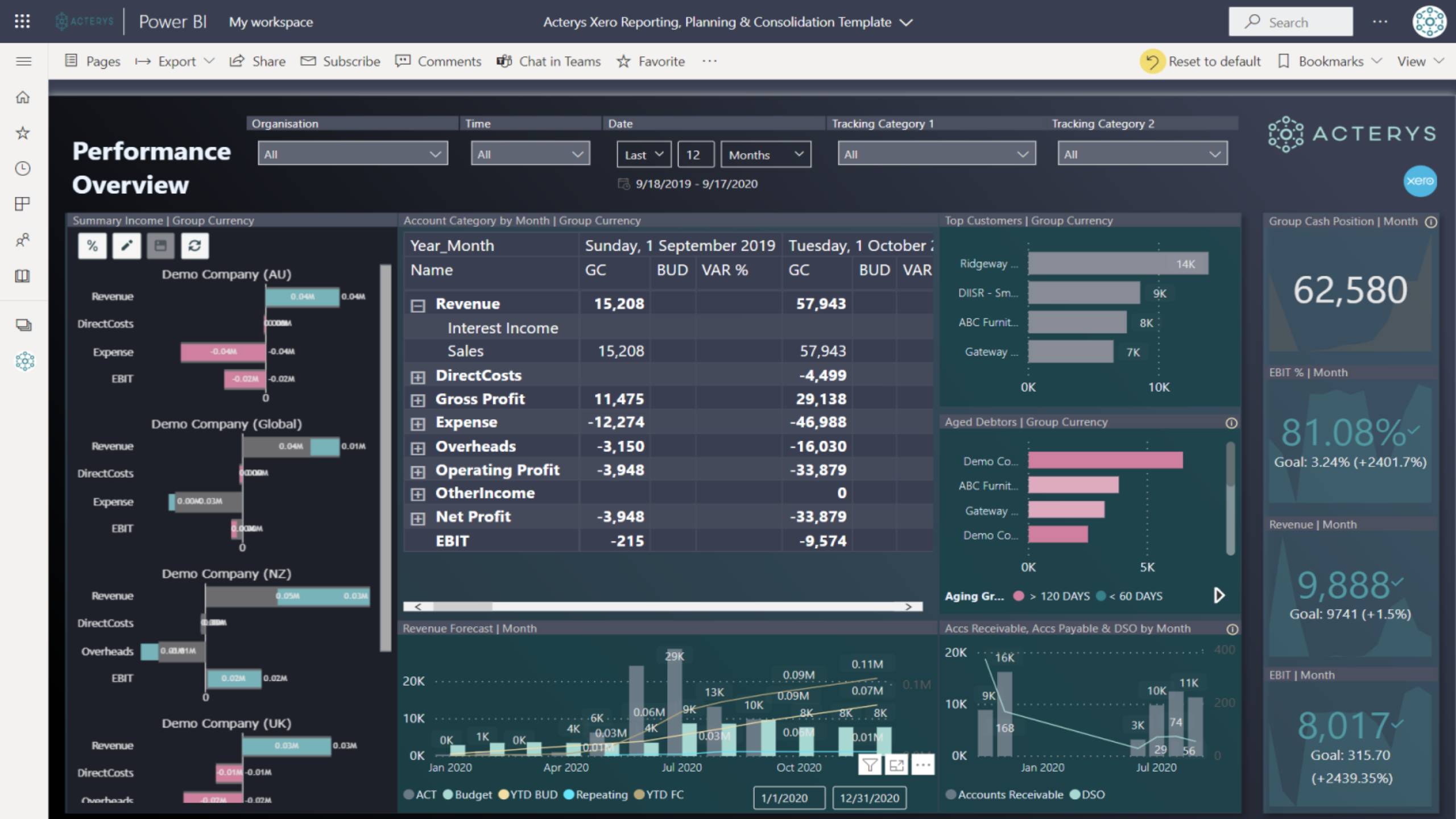 Reporting & Planning Redefined: Xero | QuickBooks | HubSpot | Dear | MYOB
Following the tremendous success of these solutions with now more than 1000+ companies under management we have made significant improvements to all Apps.