Succulent excerpts on different flavors of Corporate Performance Management
served hot by our in-house experts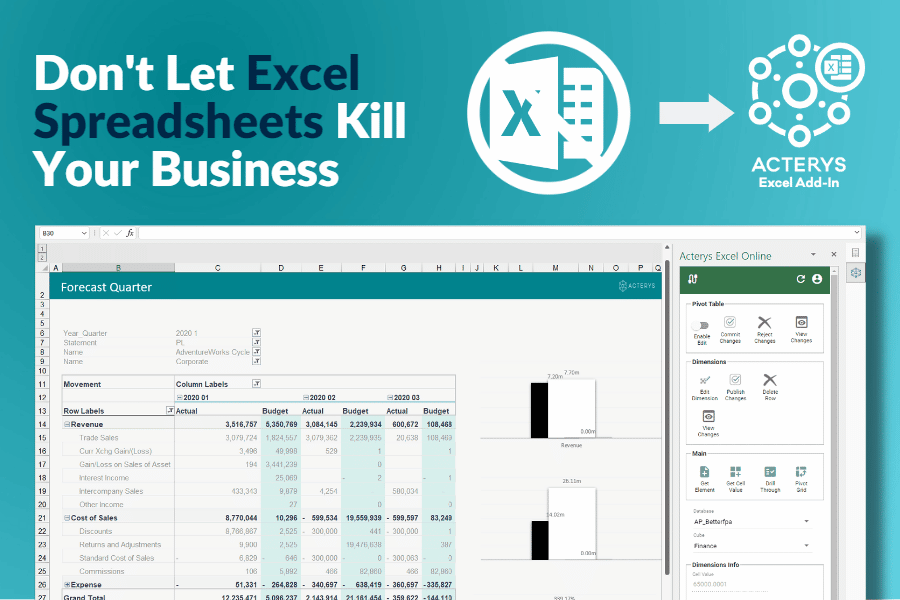 The collapse of FTX is causing investors to rethink their evaluation process when determining the viability of an organization. FTX successfully raised $2 billion with an Excel spreadsheet (Source: How to raise $2 billion with a sloppy Excel spreadsheet | Fortune).
If you're still using Excel spreadsheets to consolidate your financial information, it's time to stop. While Excel is a powerful tool, it's not meant for large-scale data consolidation. This can lead to errors and misrepresentations of your financial statements—something that investors will not take kindly to.
Why You Should ditch Excel Spreadsheets
There are a few reasons why you should ditch Excel spreadsheets in favor of dedicated consolidation software. First and foremost, accuracy is crucial when it comes to financial information. One small error can throw off your entire consolidated statement, and that's something you can't afford.
Second, timeliness is also important. The sooner you can get your financial statements to stakeholders, the better. With dedicated consolidation software, you can automate the process so that your statements are generated as soon as the underlying data is updated. This way, you'll never have to worry about being late with your reporting again.
Finally, ease of use is another important consideration. Spreadsheet-based consolidation can be cumbersome and time-consuming, especially if you have a lot of data to work with. Dedicated consolidation software is designed to be user-friendly and efficient, so you can get your work done quickly and without any headaches.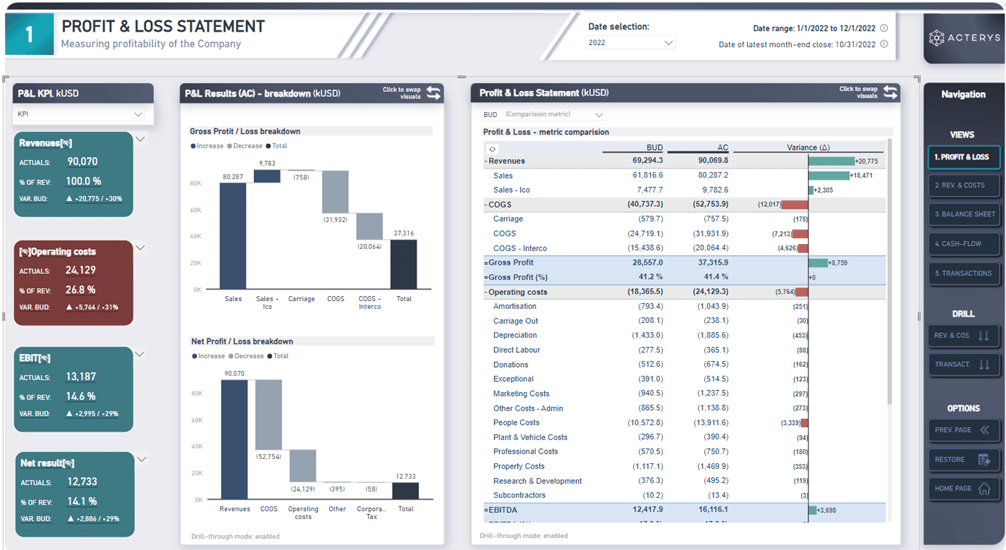 If you're still using Excel spreadsheets to consolidate your financial information, it's time to switch to Acterys. This will help ensure accuracy, timeliness, and ease of use—all things that are important when it comes to consolidated financial statements. Don't let Excel kill your business—make the switch today!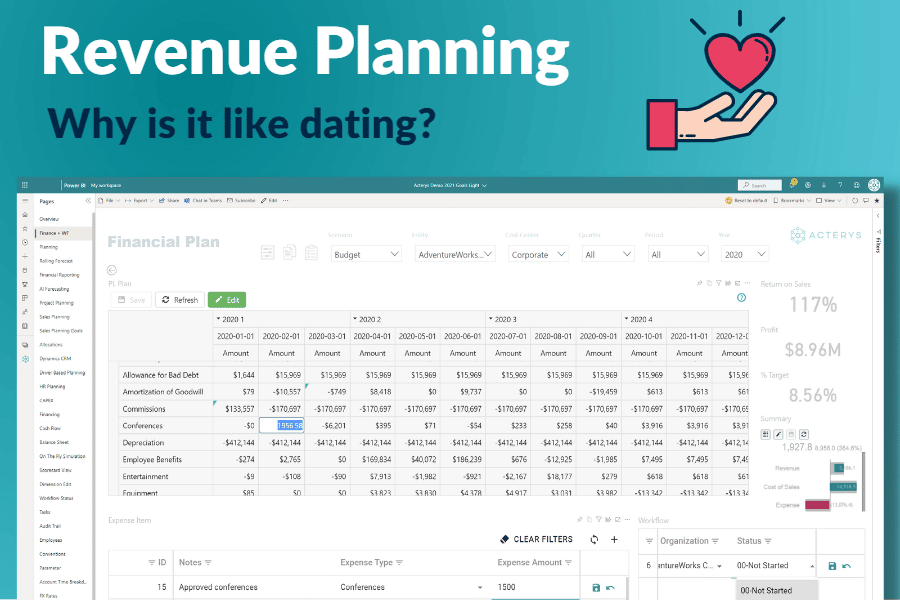 Revenue planning can be a tricky business. You've got to forecast how much money you're going to make, and then determine how you will allocate this revenue against expenses and potential investments. It's kind of like dating- it takes some effort, but if you plan well, the payoff can be great!
Revenue planning is an essential part of any successful business. At its core, revenue planning is about forecasting revenue and then determining how you will allocate this revenue against expenses and potential investments. By doing so, businesses can make informed decisions about how to scale their operations, whether it be through investments in new technology, marketing strategies, or hiring additional employees.

One tool that can help businesses with revenue planning is Acterys, a cutting-edge software solution that makes forecasting revenue and allocating funds quick and easy. With features like revenue growth modeling and cash flow guidance, Acterys helps businesses effectively manage their revenue over time and predict future revenue trends with accuracy. And by optimizing revenue allocation, Acterys enables companies to invest where they need to in order to grow and succeed. Whether you are a startup looking to get off the ground or an established business looking for new ways to maximize revenue, revenue planning with Acterys can help you achieve your goals. So why not give it a try today? With the power of Acterys at your fingertips, there's no limit to what you can achieve!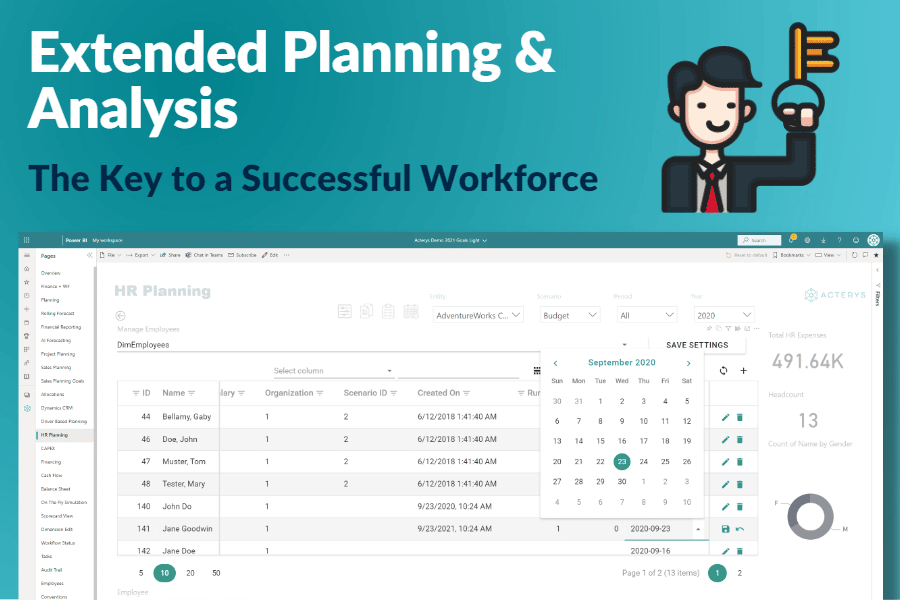 Make sure your workforce is planning for success with Acterys xP&A. This powerful tool provides workforce analysis and planning that will help you optimize your team and reach your business goals. Don't miss out on the power of Acterys xP&A!
When it comes to workforce planning and analysis, effective management is essential. This involves coordinating staffing levels, identifying skills gaps, and ensuring that personnel needs are aligned with organizational goals. To be successful in this regard, managers must take a data-driven approach and leverage various tools and techniques to identify trends and analyze workforce dynamics.
By conducting workforce assessments, for example, managers can gain insight into where talent gaps exist, allowing them to make strategic decisions about workforce composition and recruitment. Additionally, by analyzing workforce metrics such as turnover rates, training budgets, or performance reviews, managers can identify patterns that may impact workforce planning and optimization over time. Overall, effective workforce planning and analysis requires both conceptual understanding as well as analytical know-how, making it an important tool for maximizing human capital resource investments.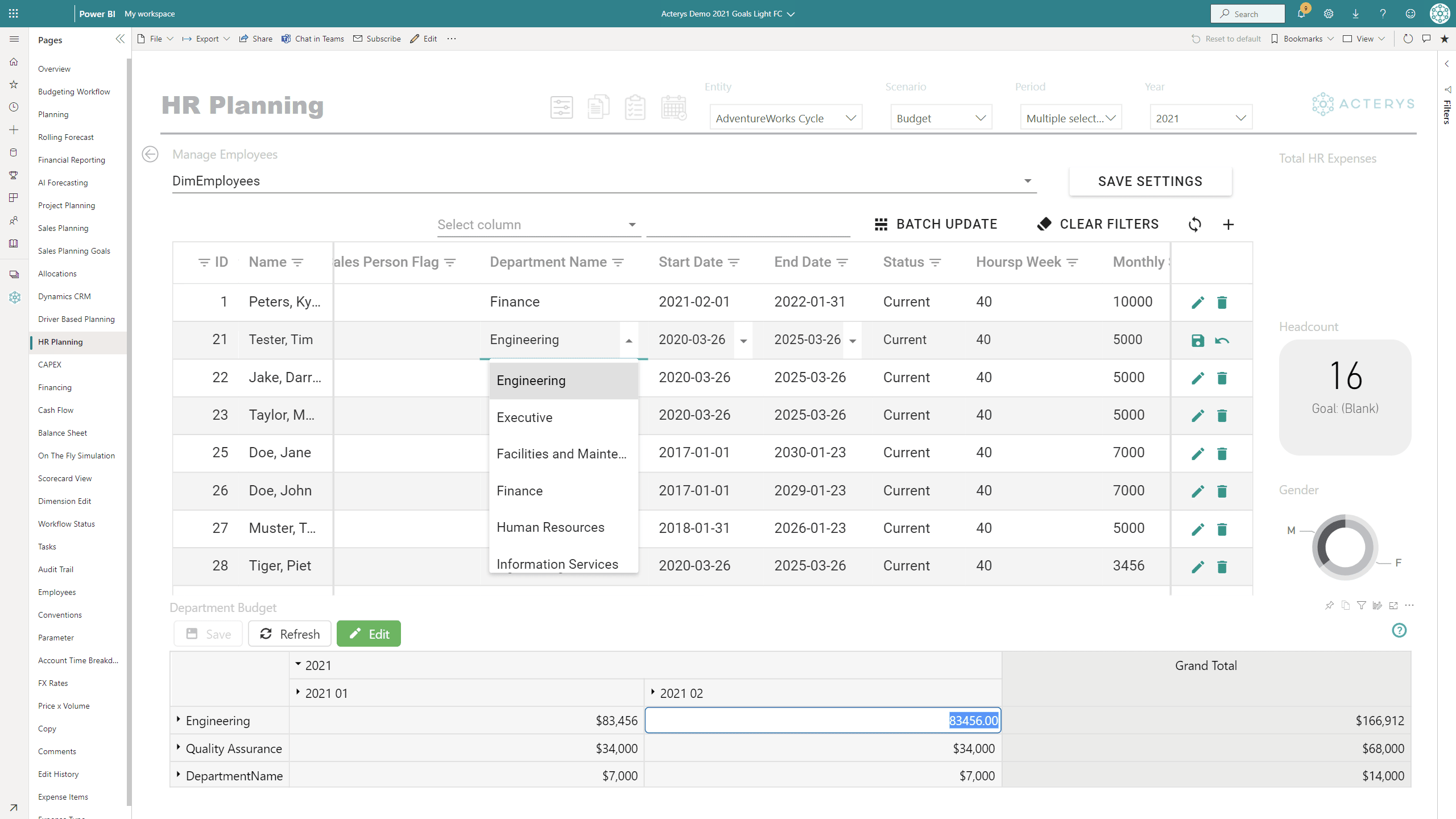 Acterys is one of the most trusted and reliable tools available. This powerful technology platform has been developed specifically to help organizations manage their workforce more effectively, optimizing workforce size and composition in order to achieve maximum performance. Using comprehensive data collection and analytics tools, Acterys makes it easy for companies to assess workforce needs over time and plan for future business growth or retrenchment.
Whether you are a large multinational corporation or a small startup, Acterys can help you make the most informed workforce decisions based on real data about your company's needs and capabilities. So, if you are looking for an effective way to plan your workforce more effectively, look no further than Acterys.