Make actionable decisions with Acterys and fast-track your plans and budgets. Changes in data can be modeled in minutes and viewed in real-time, informing you of possible risks and allowing you to simulate what-if scenarios quickly.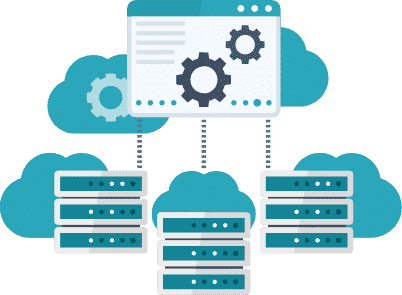 Manage risk and identify key business drivers
Detect anomalies, check for vulnerabilities and assess risk factors by analyzing your business data with Acterys's advanced machine-learning algorithms. Discovering trends by combing through large data sets and picking on risk factors make it easier for decision makers to gauge what is best for the business.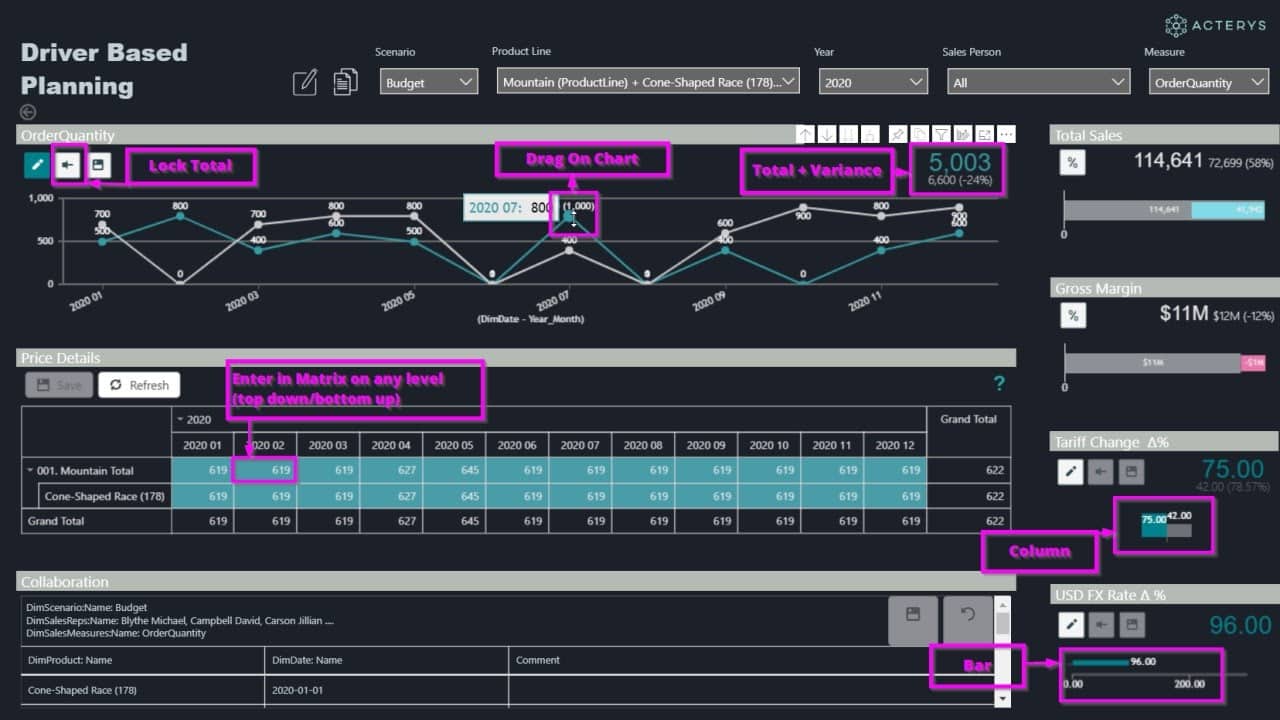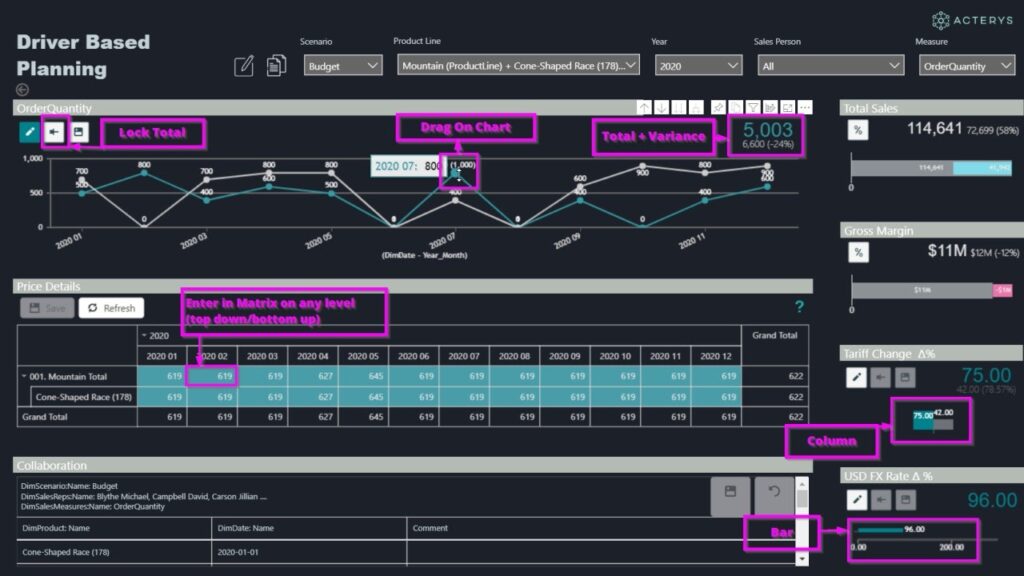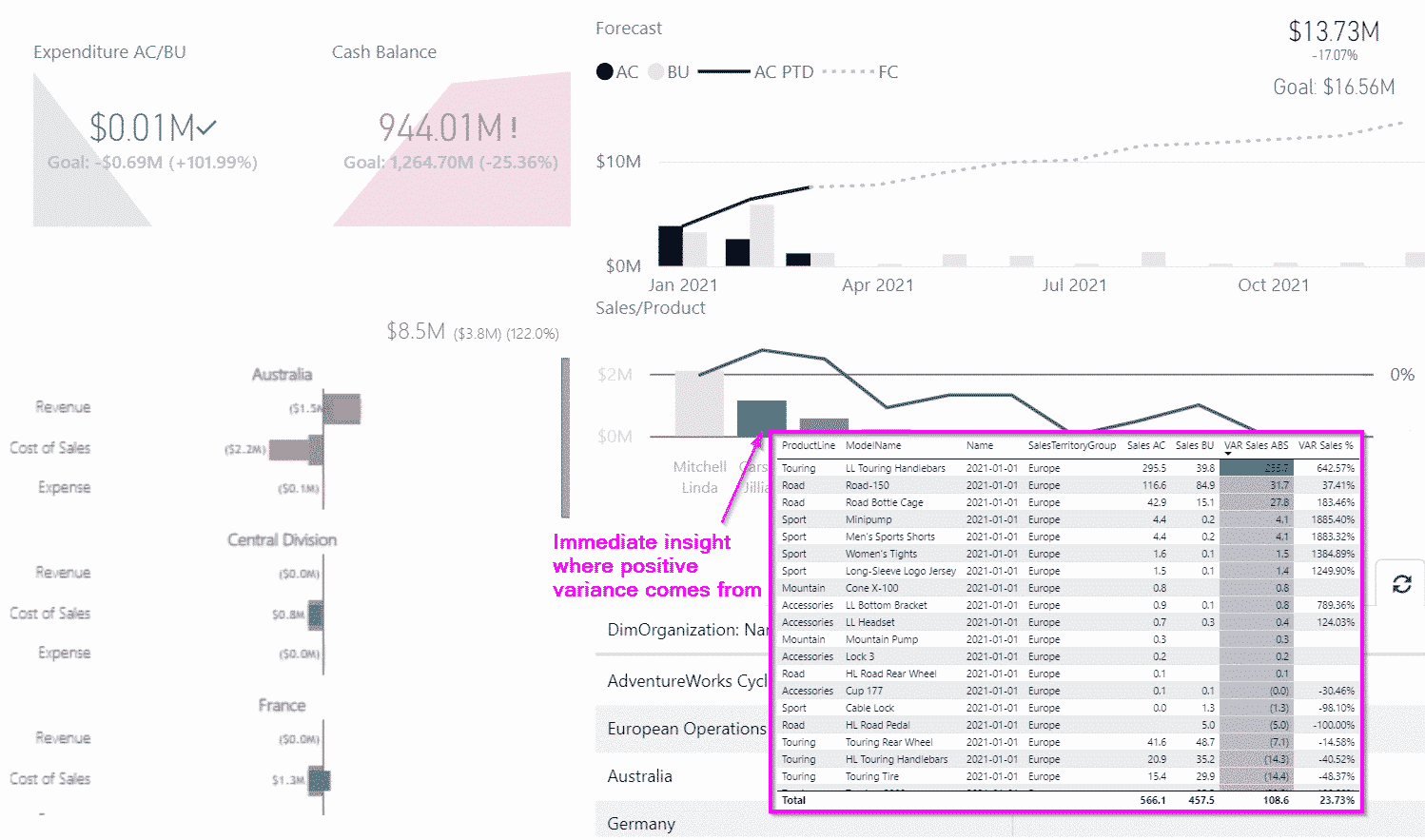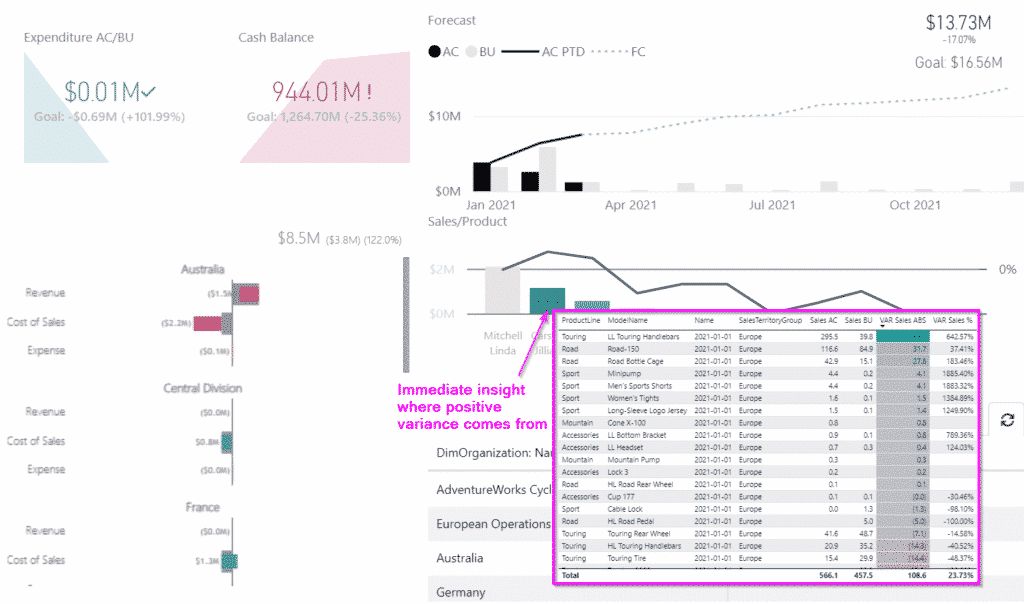 Plan quickly and more frequently
Gain timely predictions and respond to change with an arsenal of actionable insights acquired from Acterys-powered predictive analytics. Integrate thousands of data sets from any source for accurate forecasts.
Improve operations across the board
Know your ideal customer and build your services around them. Predictive analytics by Acterys informs you of your customer expectations, and helps you manage them by providing you with a holistic business solution to smoothen operations across all departments.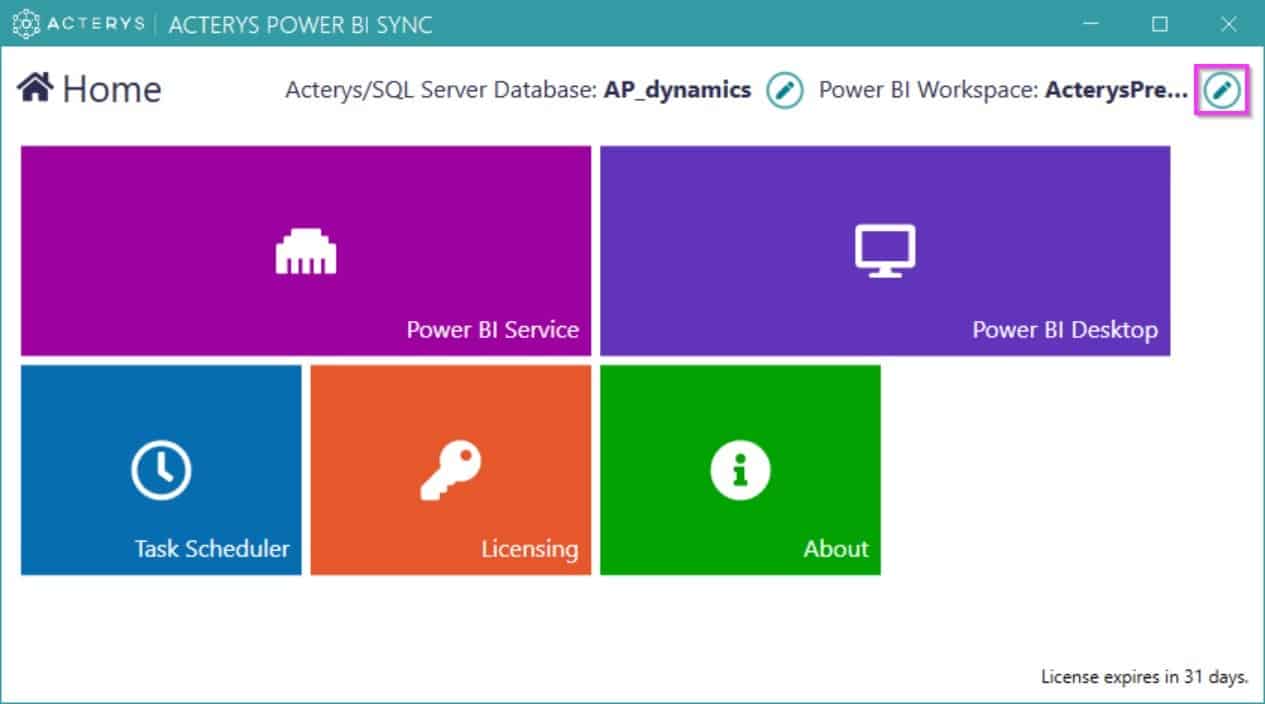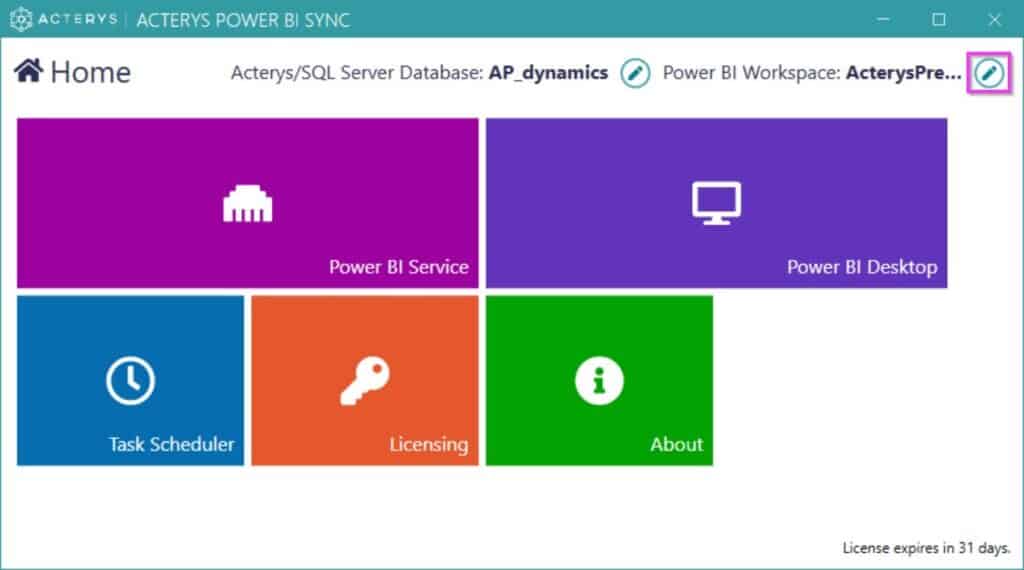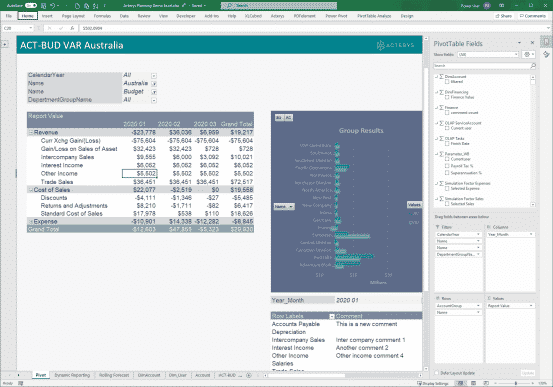 Requiring the assistance of an IT team to operate your planning and budgeting software is not very practical. Acterys offers an intuitive interface, easy-to-operate apps and an ever-evolving approach in tune with its consumers' needs.
"We tested all alternatives: the only solution that really works seamlessly with Power BI is Acterys"
"Super smooth, quick implementation of reporting, planning and consolidation for our 30 global entities"
"We couldn't believe how quickly we had results that were perfectly integrated with our existing processes."
"Our forecasting process was reduced from 3 weeks to 4 hours"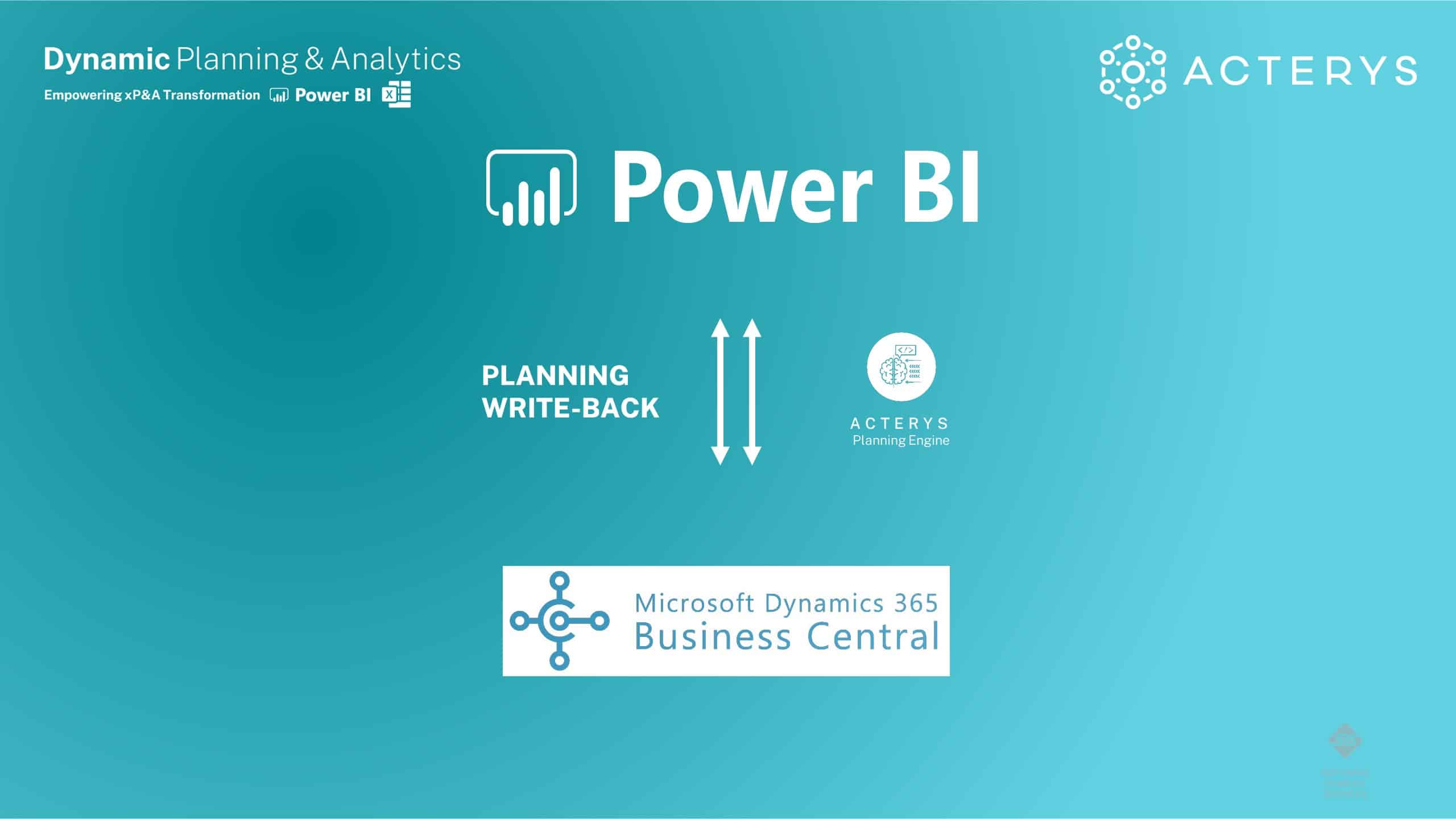 How to add planning and budgeting with Business Central NAV in Power BI
Power BI offers unparalleled features for analysis and visualization: in this post we explain how you can add comprehensive planning and budgeting with all editions of Business Central and NAV.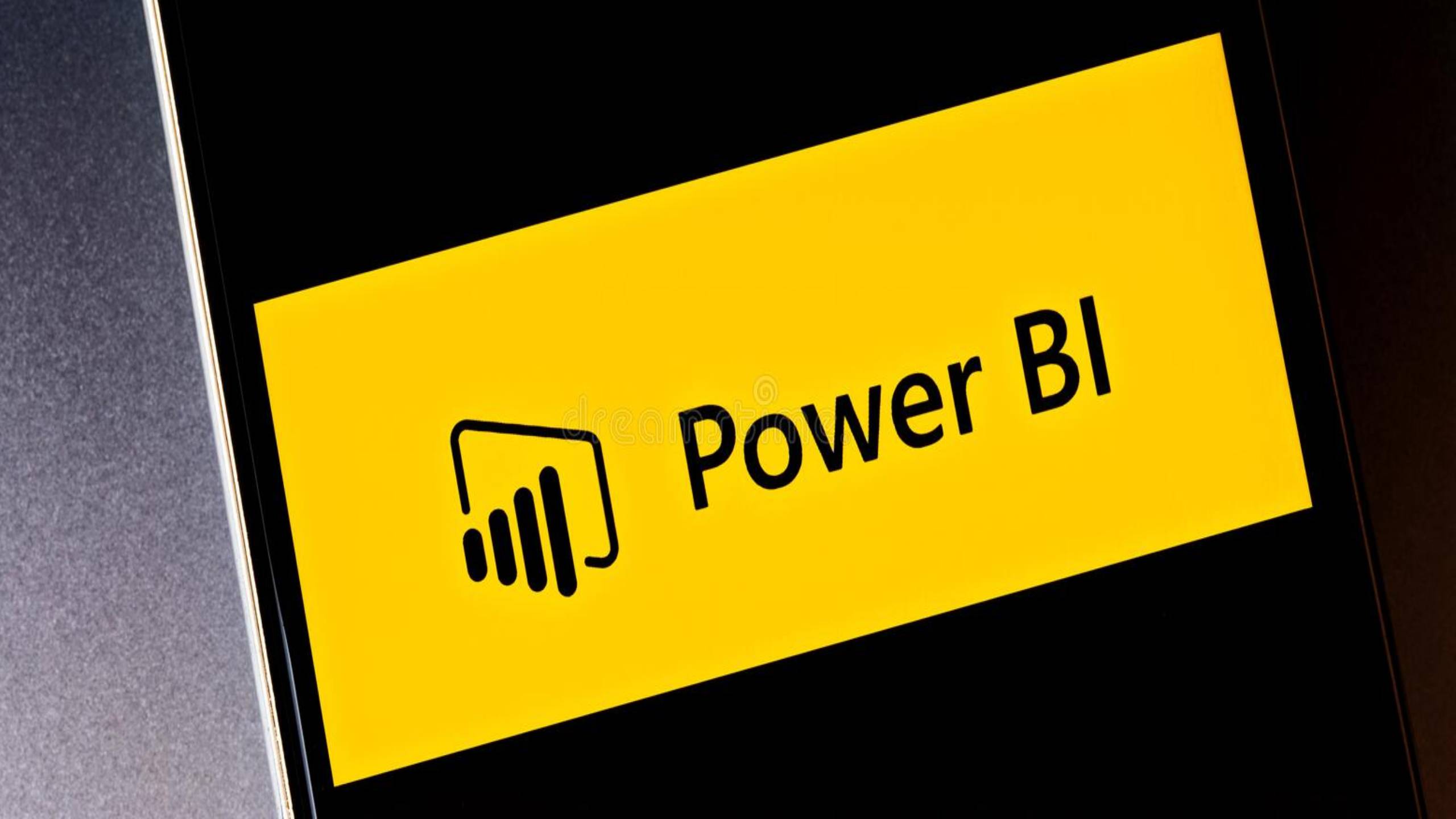 How to Implement Planning, Forecasting and Write back in Power BI
Power BI is the leading analytics platform – with the right approach it can be turned into an extremely versatile and powerful platform for Planning, Forecasting and Write back.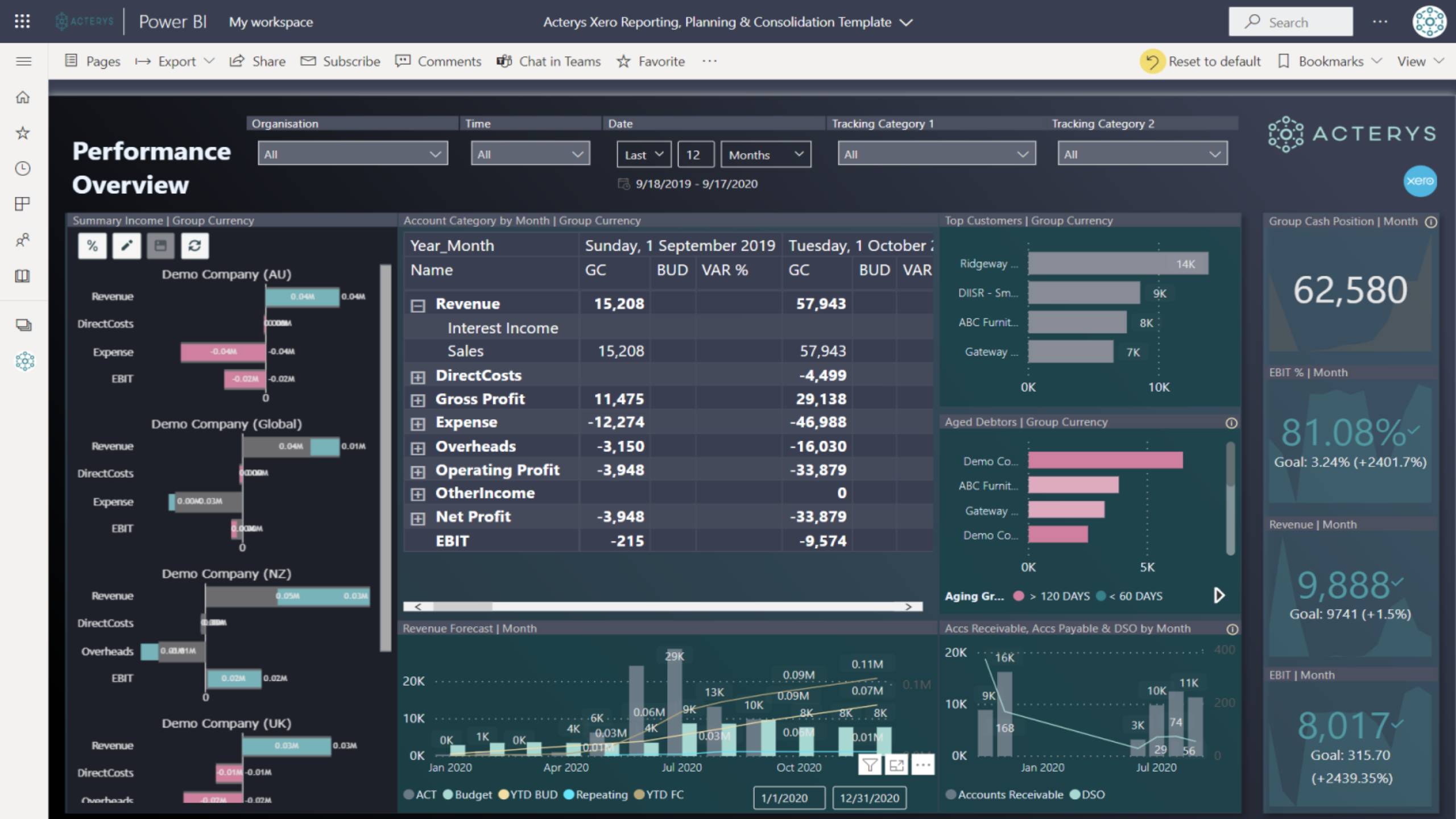 Reporting & Planning Redefined: Xero | QuickBooks | HubSpot | Dear | MYOB
Following the tremendous success of these solutions with now more than 1000+ companies under management we have made significant improvements to all Apps.