Agility Planning: Financial Planning & Analytics Software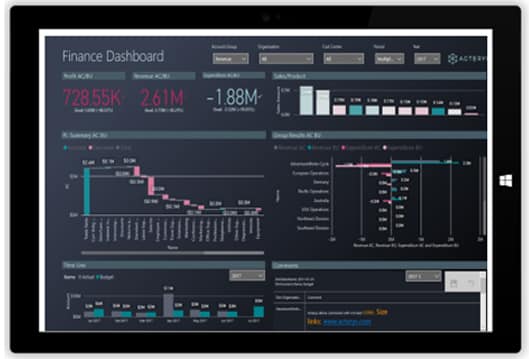 Financial Planning & Analytics Template for Power BI
This financial planning template demonstrates the power of the Acterys Power BI platform for seamlessly catering to all types of financial planning and analytics use cases. It can easily create and use balance sheets, income , P&L , cash flows, and other key financial statements using Power BI. Additionally, you can use the template visualize all your financial data into graphs and charts, creating a consolidated dashboards to track and measure KPIs.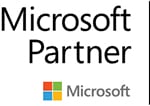 Silver Cloud Platform
Gold Data Analytics
Silver Data Analytics
Gold Data Platform
Silver Data Platform
Acterys is an integrated platform for Corporate Performance Management (CPM) and Financial Planning & Analytics (FP&A) based on Microsoft Azure, Power BI and Excel.
It enables users to:
Completely automate the process of data model generation for nearly any data source (ERP/ accounting / SaaS solutions) with "One-Click" Apps and Acterys' revolutionary virtual data warehouse features for optimal use with Power BI
The Acterys planning engine adds unparalleled planning and forecasting features directly writing back to SQL Server, Analysis Services and a variety of other sources with 8 Power BI custom visuals, 4 Power BI Apps and a powerful Excel Add-on
Business users can implement FP&A and CPM processes on a single unified and cost effective platform, exactly to their needs, seamlessly integrated with their day to day productivity solutions.
With the new Acterys Instant Link users can connect nearly any source, generate an optimal data warehouse model that is immediately "write back enabled" with the ground breaking planning functionalities in the 8 Acterys Power BI Custom Visuals and Excel Add-in.
Financial Planning Template Tailored To Your Business Needs
Our solution experts and partners can help you build this Rapid Results Pack customized to your business's reporting and analytics needs in a day. Get in touch with us today.
See More Rapid Results Packs
Environment, Social, & Governance (ESG)
This Acterys Power BI Showcase demonstrates the reporting and planning templates for Environmental, Social, & Governance (ESP) reporting. It shows a holistic approach that enables compliance professionals to build a sustainable ESG reporting framework in Power BI, which is easily shareable with stakeholders.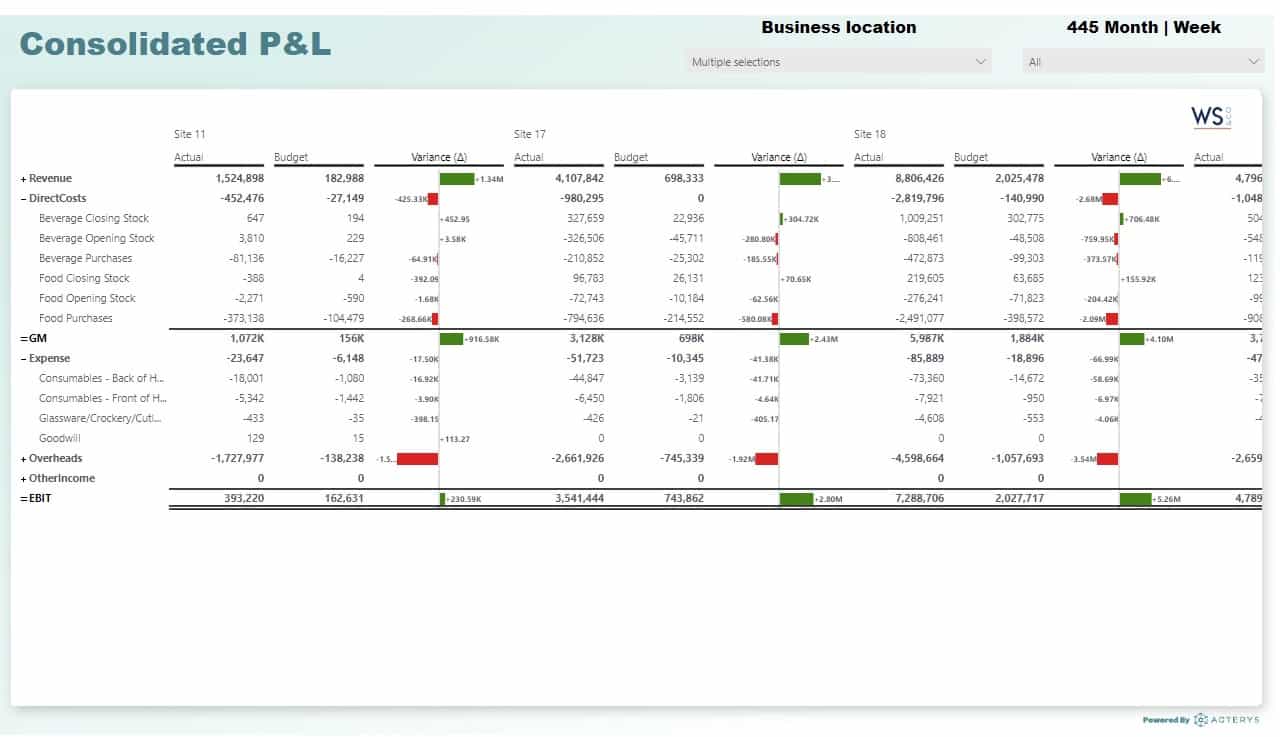 Hospitality Industry
Acterys App for Hospitality enables you to add unlimited entities in accounting, POS, CRM and rostering systems and get a holistic picture of performance in minutes.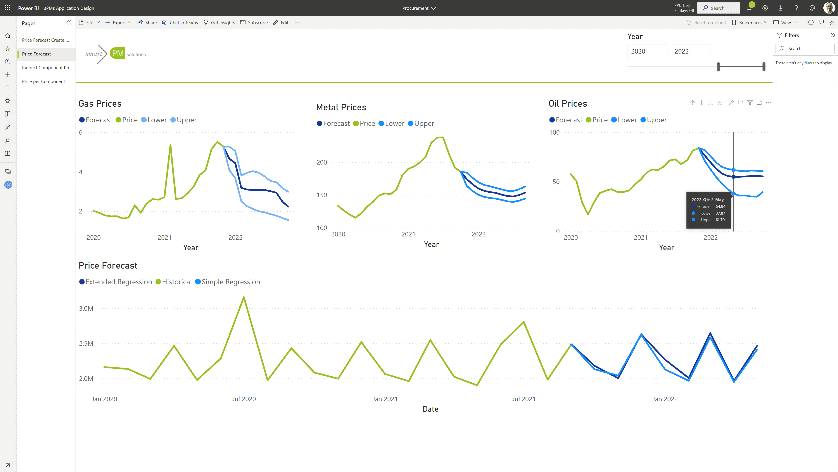 Procurement Performance Management
This Acterys Power BI Showcase for Procurement Performance Analytics enables multidimensional spend analysis, price/volume forecasts with baked-in AI, risk monitoring, initiative tracking, contract analysis, savings forecast and seamless integration into S&OP, including bills of material (BOM).