Acterys Rapid Results Packs
The fastest way to initiate your xP&A outcomes!

ACTERYS Rapid Results Packs (RRPs)

Optimal Model, Logic, Workflows, Reports & Dashboards
Get started with proven solutions & expertise for a variety of use cases: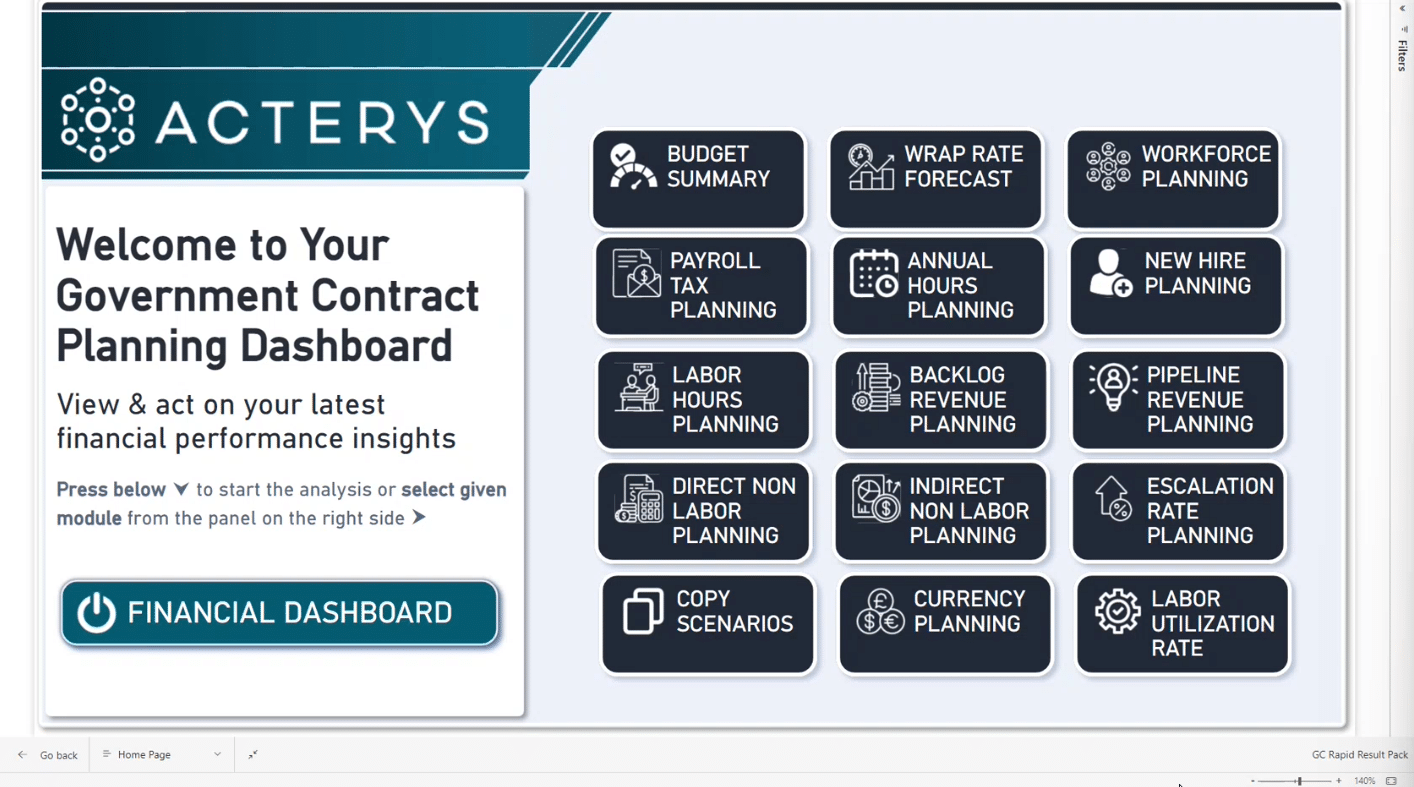 This Acterys Power BI Showcase demonstrates a world-class system for planning & forecasting specifically for Government Contractors looking to streamline different project accounting and planning processes.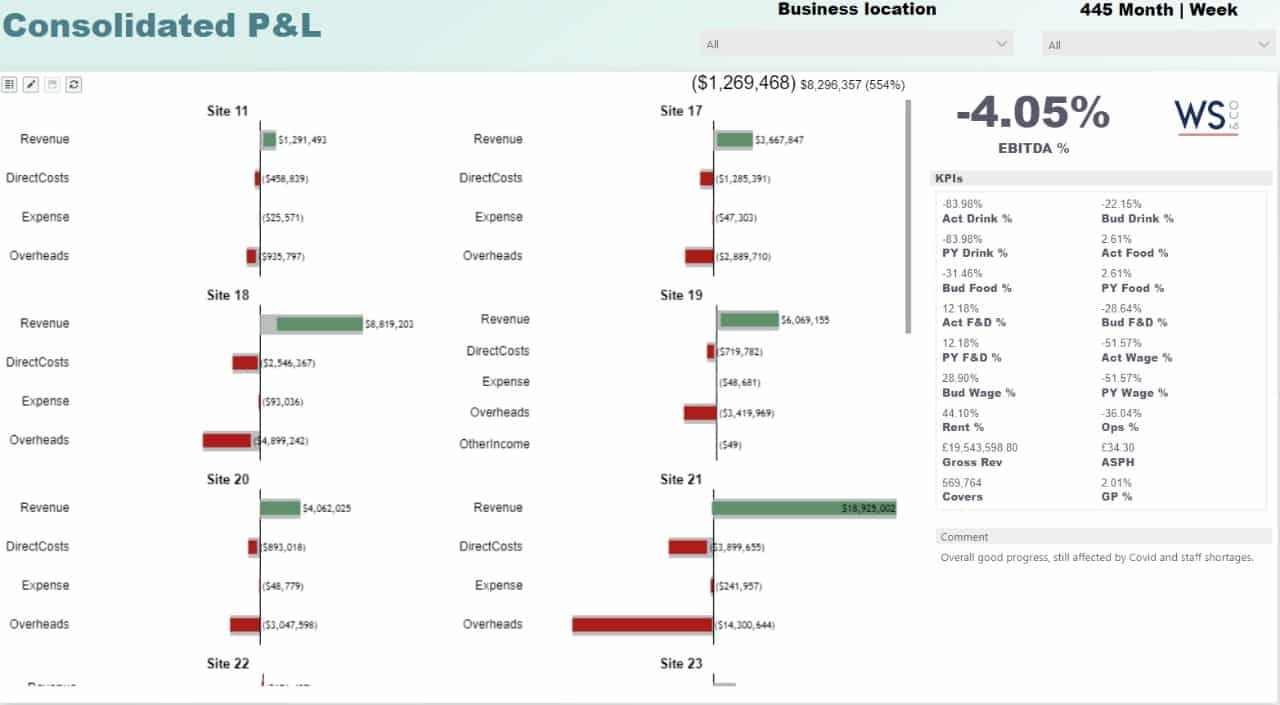 Acterys App for Hospitality enables you to add unlimited entities in accounting, POS, CRM and rostering systems and get a holistic picture of performance in minutes.
This Acterys Power BI Showcase demonstrates the reporting and planning templates for Environmental, Social, & Governance (ESP) reporting. It shows a holistic approach that enables compliance professionals to build a sustainable ESG reporting framework in Power BI, which is easily shareable with stakeholders.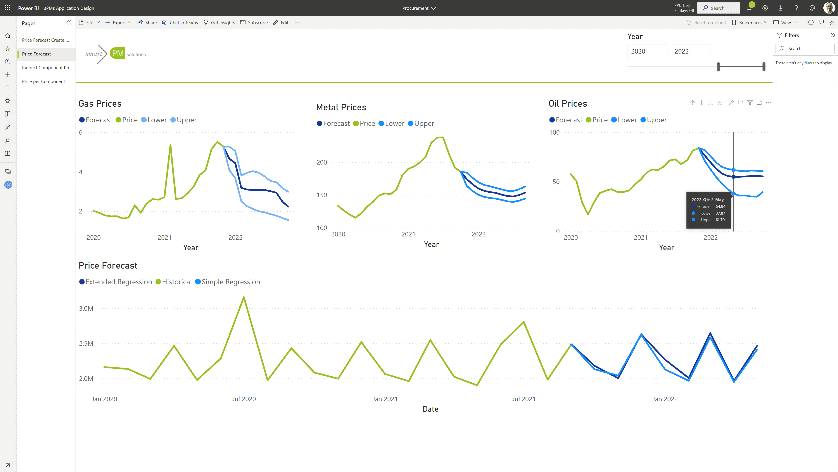 This Acterys Power BI Showcase for Procurement Performance Analytics enables multidimensional spend analysis, price/volume forecasts with baked-in AI, risk monitoring, initiative tracking, contract analysis, savings forecast and seamless integration into S&OP, including bills of material (BOM).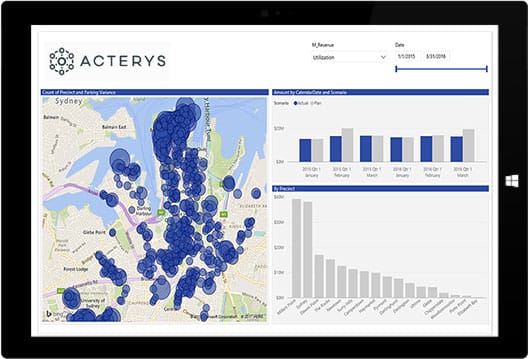 The Acterys Local Government RRP includes connectors to typically used local government systems for finance, parking and other areas. In addition they include calculation process logic for ratios as well as workflows for planning and forecasting processes with related dashboards and report templates.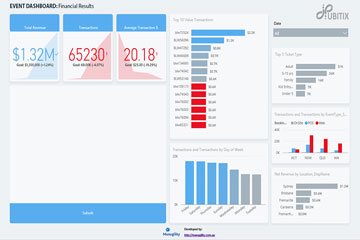 The Acterys RRP for Event Analytics includes holistic insights for event and entertainment operators. It provides a real time picture that combines financial, operational and marketing results.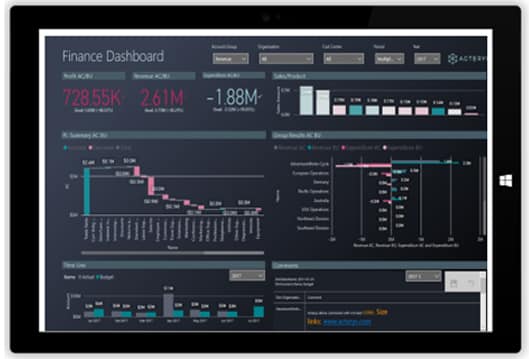 Manage interactions between sales and producing entities: demand planning, landing cost optimizations, production planning.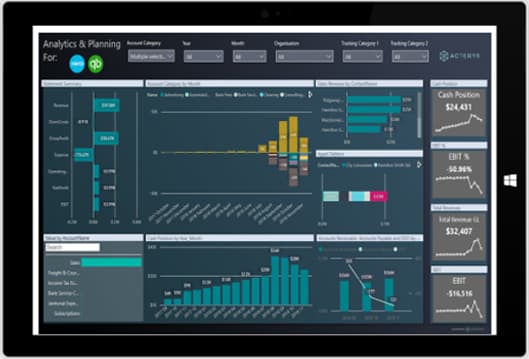 Profit from end-to-end analytics and planning solutions with 1-click integrations to major accounting, ERP, CRM, and other systems that come packaged with a centralized data model and ready-to-use planning, reporting, and analytics templates.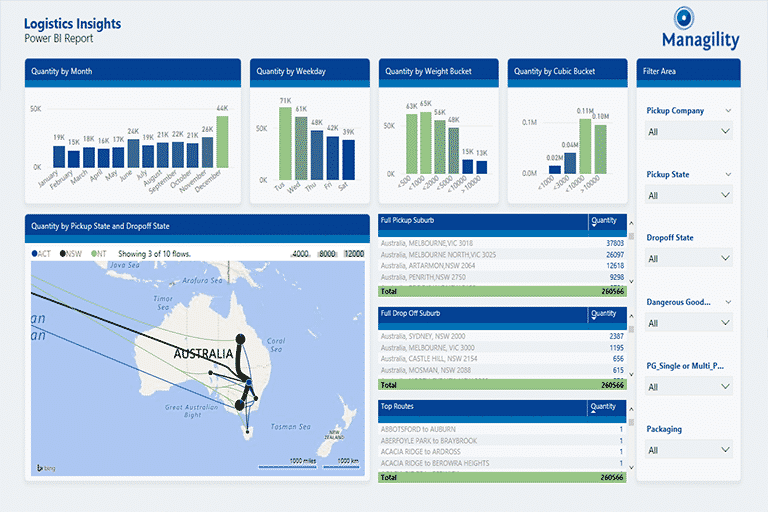 The Acterys Logistics Optimization based on Power BI enables organisations with large scale shipping operations to gain valuable insights and improve the process.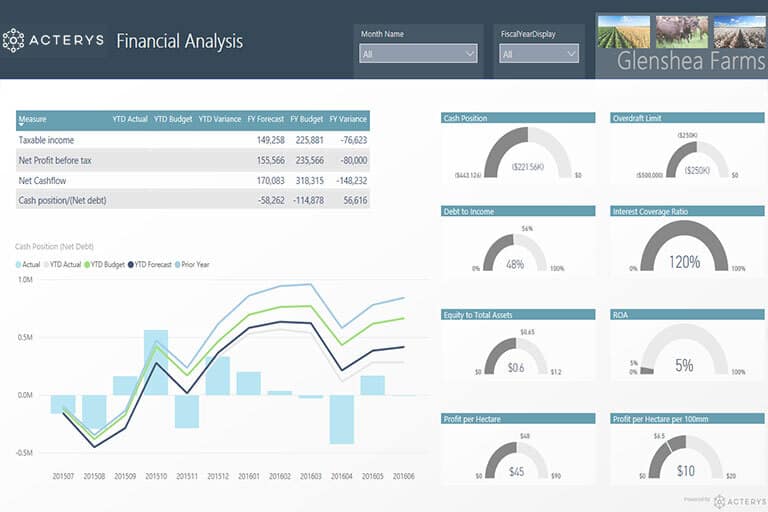 The Acterys Rapid Results Pack For Agribusiness connects either automatically out of the box to typically used accounting systems in farming. Easily integrate any data source from IoT sensor information to live data and relevant news services.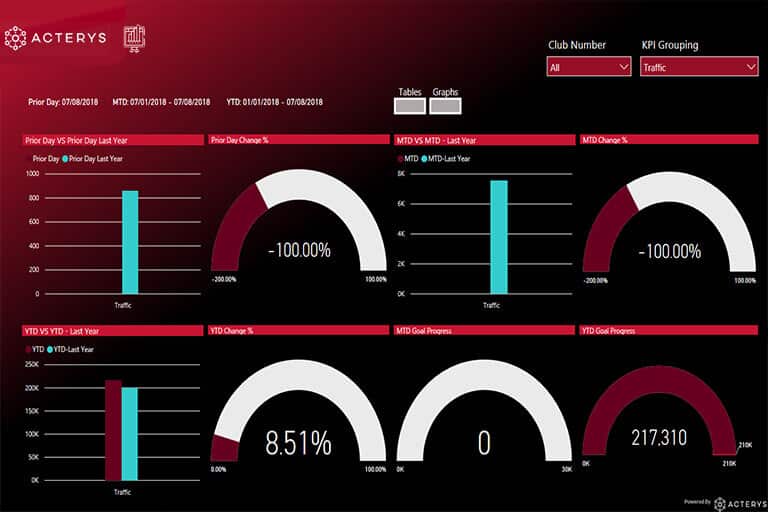 Acterys Gym Analytics & Planning is an integrated solution that enables gym and fitness operators to gain unparalleled insight into their business and plan for the future. The solution supports the automated integration of data hosted in systems typically used in this space like for example ABC Financials. With a few clicks the user can link one or more clubs into a "one version of the truth" data model and immediately analyse detailed or consolidated results in interactive dashboards.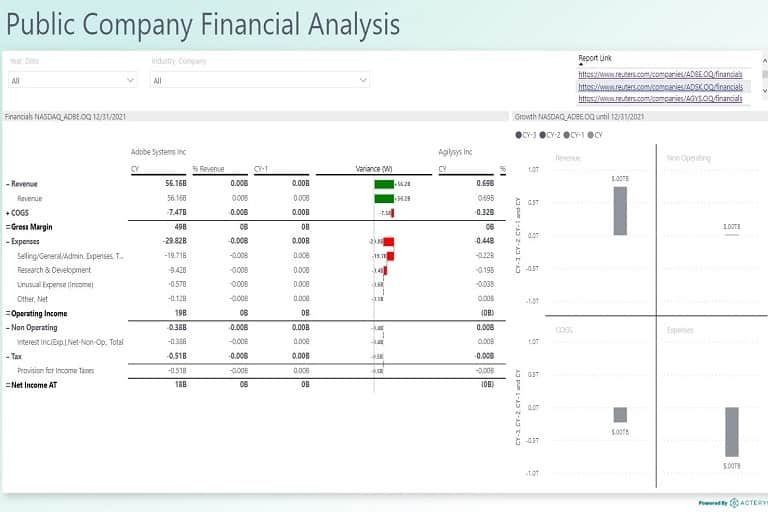 Explore how Acterys Power BI can open fantastic new angles for investment analysis like discounted cashflow valuation for listed companies in the United States.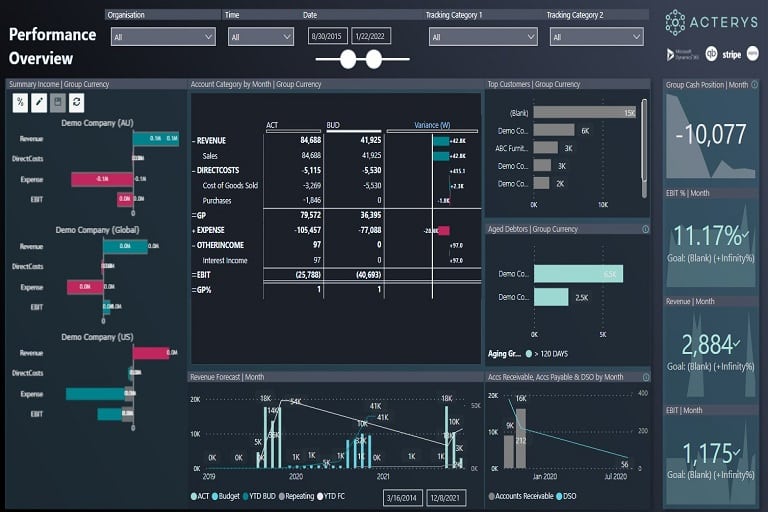 This Acterys Power BI Showcase demonstrates the analytics and planning templates for Software as a Service (SaaS) and Subscription based businesses, enabling xP&A teams to gain holistic insights for platform analytics with ease and speed.
Acterys adds unparalleled consolidation, reporting, and analytics capabilities and seamlessly integrates with Microsoft Azure, Power BI, and Excel. It enables xP&A teams across the globe to perform financial and operational planning based on best practice processes with ease and speed.
The Acterys xP&A platform includes:
Running and automating data warehouse processes and all aspects of CPM on a single platform
1-click integrations to major accounting, ERP, CRM, and other systems through Acterys Apps
8 Custom Visuals focused for write-back, planning and financial reporting in Power BI
2 Excel Add-ins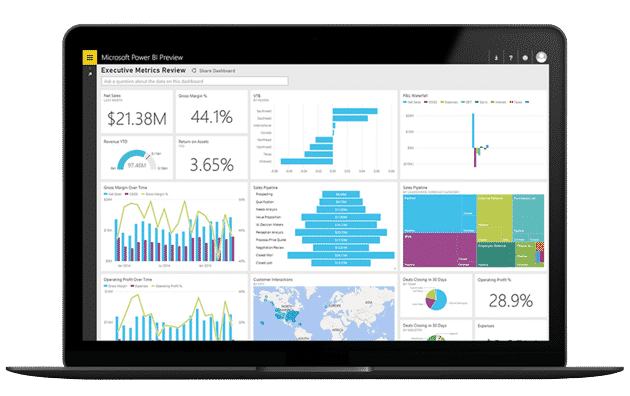 Organization-wide analytics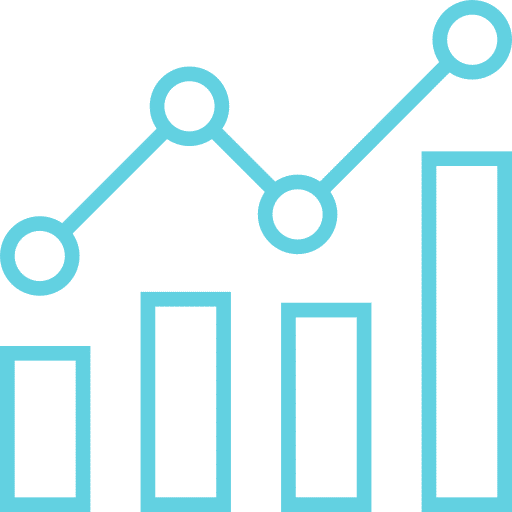 Centralized data model
Profit from a single data model that consolidates data from all your financial and non-financial sources to supply it for unparalleled planning and analytics in Power BI.

Write-back enabled planning
With 8 custom Acterys Visuals, you get ready made, fully editable Power BI Desktop Financial Report Templates that enable comprehensive planning features and editing directly on their Power BI report

Consistent analysis across your organisation
With SQL Server Analysis Services on-premises and Azure Analysis Services in the cloud you can easily build robust, reusable models over your data to provide consistency across reporting and analysis in your organization.

Easily embed BI and analytics in your app
Deliver stunning interactive reports in your app with the Power BI Embedded service.
Curious About Power BI-Based Planning?
Register for our Rapid Results Packs, and we'll help develop a working dashboard in a day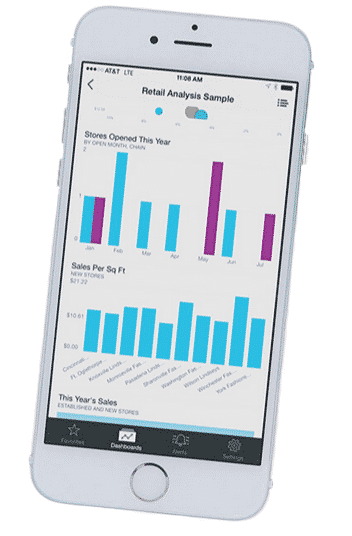 Master your Planning Processes With Acterys Rapid Results Packs
At Acterys, we provide customers with the best-in-class toolset to power consolidation, planning, reporting, and analytics projects. Our platform covers everything from smart ready-to-use apps to Excel add-in to Machine Learning solutions and plenty more. Our very purpose is to empower your business leaders and xP&A pros with features that help drive your business forward with accurate foresight while providing maximum flexibility, ease of use, security, and reliability.
Our solution experts have a depth of expertise and experience when it comes to implementing Power BI-based solutions for a range of xP&A use cases. With Acterys in your fintech stack, you gain a competitive advantage with our robust solutions.
If Power BI is your chosen BI tool, the Acterys platform will enable you to extract every last dollar of investment.