We are thrilled to announce that Acterys has been ranked #1 by its customers on G2's Corporate Performance Management list for Winter 2023!
With 93% of customers stating that online reviews influence their purchase decisions, it is obvious that customer feedback plays a key role in a company's growth and success.
For this reason, we are incredibly grateful to our customers for their support and trust in our organization, and we couldn't have achieved this recognition without their valuable feedback and reviews.
With an average score of 8.6 out of 10, Acterys stands out as the clear winner in 8 key categories in the Corporate Performance Management rankings, leaving competitors trailing behind with scores of 8.28 and lower. This accomplishment is a testament to our unwavering dedication to creating planning solutions for our customers that not only provide fast and intelligent insights but also exhibit exceptional usability and minimal implementation time and cost.
Join us as we take a closer look at the features and qualities that earned us the top spot on G2's Corporate Performance Management List for Winter 2023.
About G2
G2 is a leading online platform for software reviews, ratings, and comparisons. It evaluates products and sellers by aggregating reviews and ratings from its community of users, along with information gathered from various online sources and social media platforms.
Acterys Excellence Badges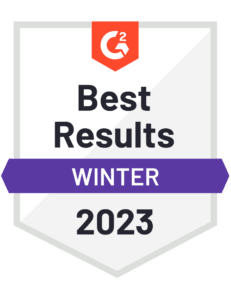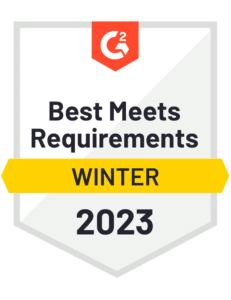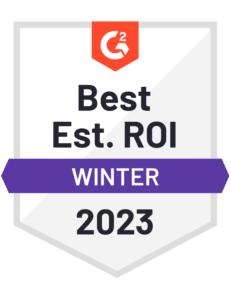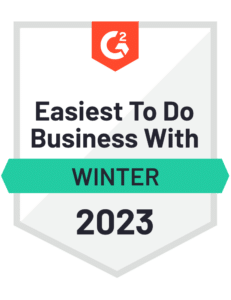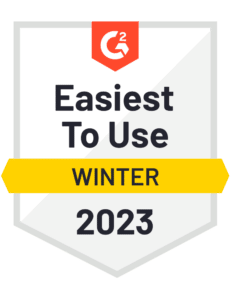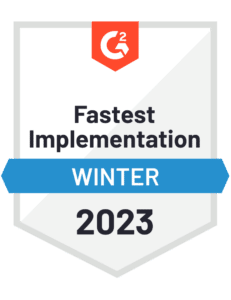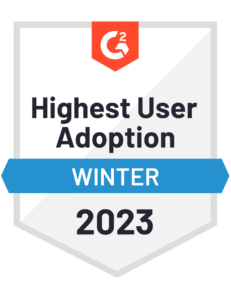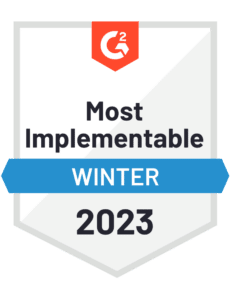 Definition of CPM by G2
Corporate Performance Management (CPM) is defined by G2 as:
"Corporate performance management (CPM) software defines and manages the strategies that large companies need to monitor the performance of their business activities. CPM software is used to create and implement methodologies and processes, allowing corporations to track key performance indicators (KPIs) relative to corporate business objectives. CPM systems consolidate multiple types of business information (financial, operational, sales, etc.) across all the departments of a corporation."
Key Factors that Led Acterys to Top the List
G2 prepared the results index for the CPM category by aggregating customer ratings and reviews based on several factors, such as recommendation likelihood, requirements met, user adoption, estimated ROI time, and implementation time. We are delighted to have attained success in every metric assessed, outpacing well-established industry leaders including Planful, Anaplan, Board and Workday Adaptive Planning.
1. Likelihood to recommend
Acterys scored a whopping 94% in the likelihood to recommend criteria, surpassing the average at 90%.
"We tested all alternatives: the only solution that really works seamlessly with Power BI is Acterys"
– Karl Nixon, CFO, Interiorco Ltd
2. Meets requirements
Again, we scored 94% for meeting requirements, surpassing the average at 90%.
"The front end for the solution is still Excel where we already have knowledge in house, but the data is now updated live from the data model, and we avoid the typical menial maintenance tasks allowing us to put our focus on analysis and ensuring that that the strategic targets are met."
– Ferdia Doherty, Myhealth
3. Average user adoption
We scored 86% on user adoption, whereas the average user adoption score is 61%.
"Acterys brought the flexibility to work with our existing Microsoft ecosystem. At the same time, it brought automation, proven processes and governance integrated with Power BI Excel on the front-end side. Users familiar with these environments can immediately work with the system, even extending and building new models. It has really revolutionized our processes."
– Khaled Chowdhury, Head of Analytics, CMC
4. Estimated ROI in months
Our customers on average start experiencing ROI at 7 months, while the average for this category is 17.47 months!
"We couldn't believe how quickly we had results that were perfectly integrated with our existing processes."
– Lisa Tapp, CFO, San Antonio Museum
"Our forecasting process was reduced from 3 weeks to 4 hours"
– Khaled Chowdhury, FP&A Manager, KMG Inc.
5. Time to go live in months
The implementation time in months for Acterys was ranked 0.92 (less than a month), whereas the category average is 3.92 months.
"Super smooth, quick implementation of reporting, planning and consolidation for our 30 global entities"
– Antoine Meunier, Investment Manager, Worms Safety
Earning and Keeping the Top Spot: Our Promise to Provide Valuable Solutions
Our dedication to creating planning solutions with minimal implementation time, along with our strategic integration with Microsoft (Power BI and Excel), has resulted in this outstanding achievement. It is a clear indication of the satisfaction and success that our customers have experienced while using Acterys to elevate their planning, forecasting, and budgeting efforts.
We are honored to be ranked #1 on G2's list of CPM vendors and want to thank our customers and partners for their unwavering support and trust. We enter 2023 with renewed motivation to continue providing the best CPM and xP&A solutions in the market.
Check out the complete results here: G2's Corporate Performance Management list for Winter 2023!