Planung, Budgetierung und Prognosen
Treffen Sie mit Acterys fundierte Entscheidungen und beschleunigen Sie Ihre Pläne und Budgets. Datenänderungen können in Minutenschnelle modelliert und in Echtzeit angezeigt werden, so dass Sie über mögliche Risiken informiert werden und Was-wäre-wenn-Szenarien schnell simulieren können.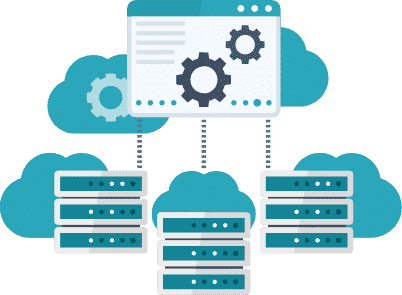 Leistungsstarke Modellierungsfunktionen
In diesen unsicheren Zeiten ist es wichtiger denn je, dass Ihr Planungs- und Budgetierungsprogramm für Sie da ist. Acterys Visual Planning mit seiner KI-unterstützten Technologie hilft Ihnen, die Dinge aus allen Blickwinkeln zu betrachten.
Simulationen von "Was-wäre-wenn"-Szenarien, Tests neuer Produkte und Anpassungen von Geschäftsfaktoren können modelliert und nahezu sofort angezeigt werden.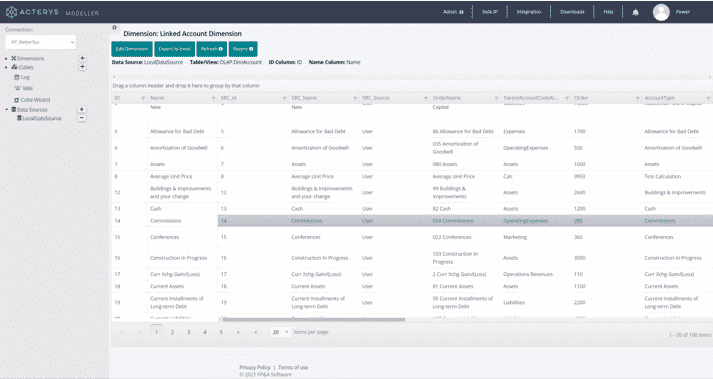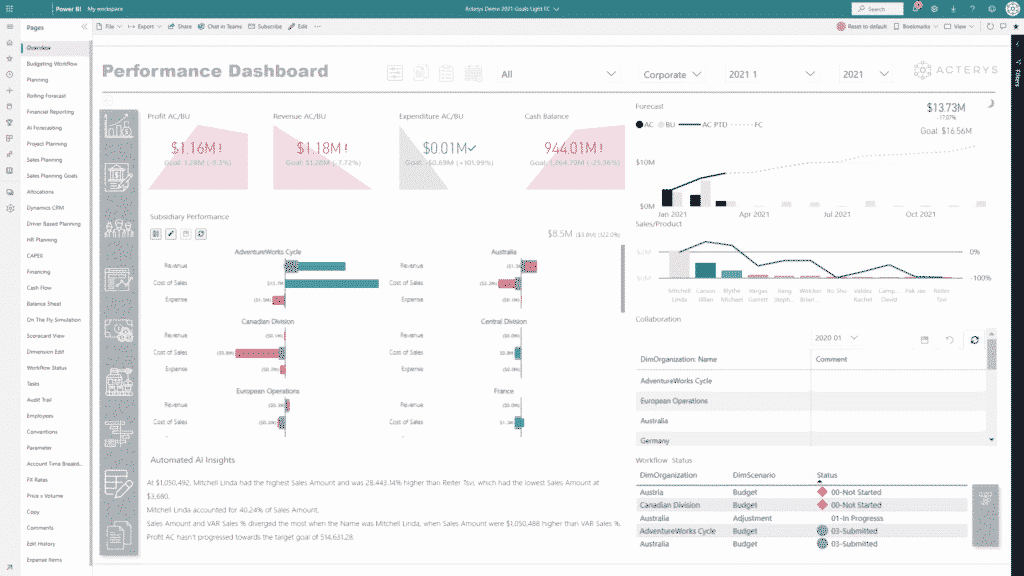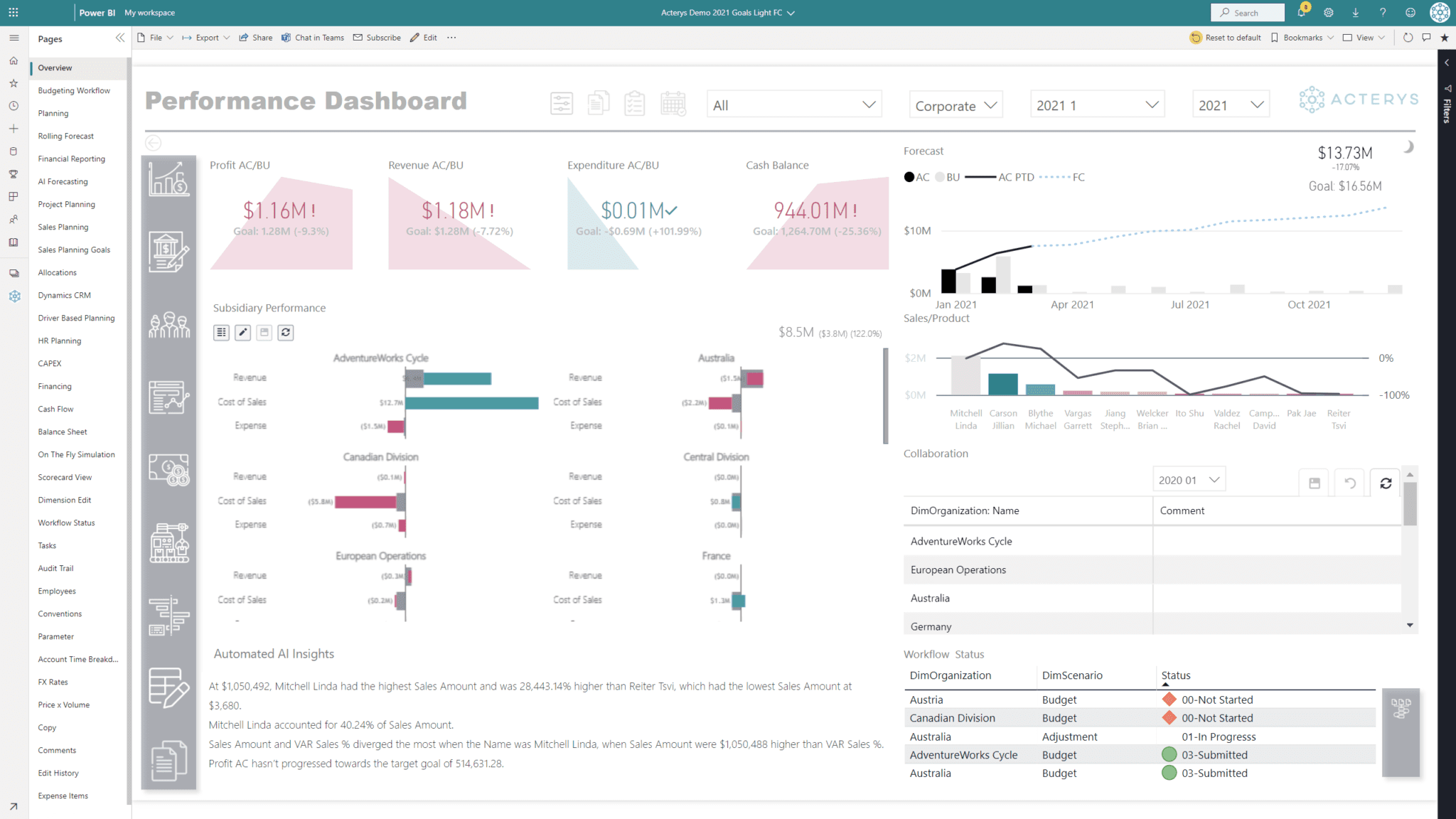 Schnelligkeit und Gewandtheit
Die manuelle Erstellung von Jahresbudgets und -prognosen verursacht in den Unternehmen oft hohe Gemeinkosten und führt zu Ergebnissen, die aufgrund des sich rasch verändernden globalen Marktes nicht mehr relevant sind. Acterys bietet Best-Practice-Vorlagen für Cashflow-Prognosen, Jahresbudgets und Planungen.
Erzielen Sie eine beispiellose Agilität bei Write-Back und Modellierung mit den neuesten KI-gestützten Technologien von Acterys, die auf der bewährten, marktführenden MS Azure SQL-Plattform aufbauen.
Mit Acterys Power BI Sync und Instant-Link-Konnektivität können Daten aus praktisch jeder Quelle mit Ihren Analysen zusammengeführt und in eine Plattform integriert werden.
Verwandeln Sie Ihre vorhandenen Power BI-Berichte in Berichte mit Rückschreibefunktion, damit das gesamte Team über interaktive Dashboards Prognosen erstellen und planen kann. Tabellenkalkulationen können mit dem "Single Version of the Truth"-Datenmodell verbunden werden, und zwar mit Live-Lese-/Schreibfähigkeit unter Verwendung des Acterys Excel Add-in.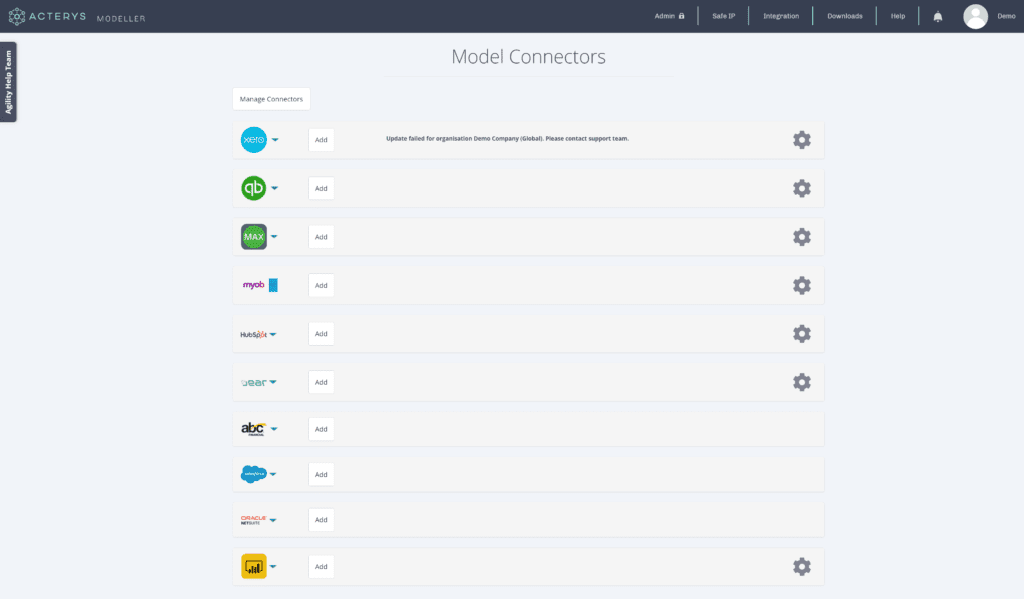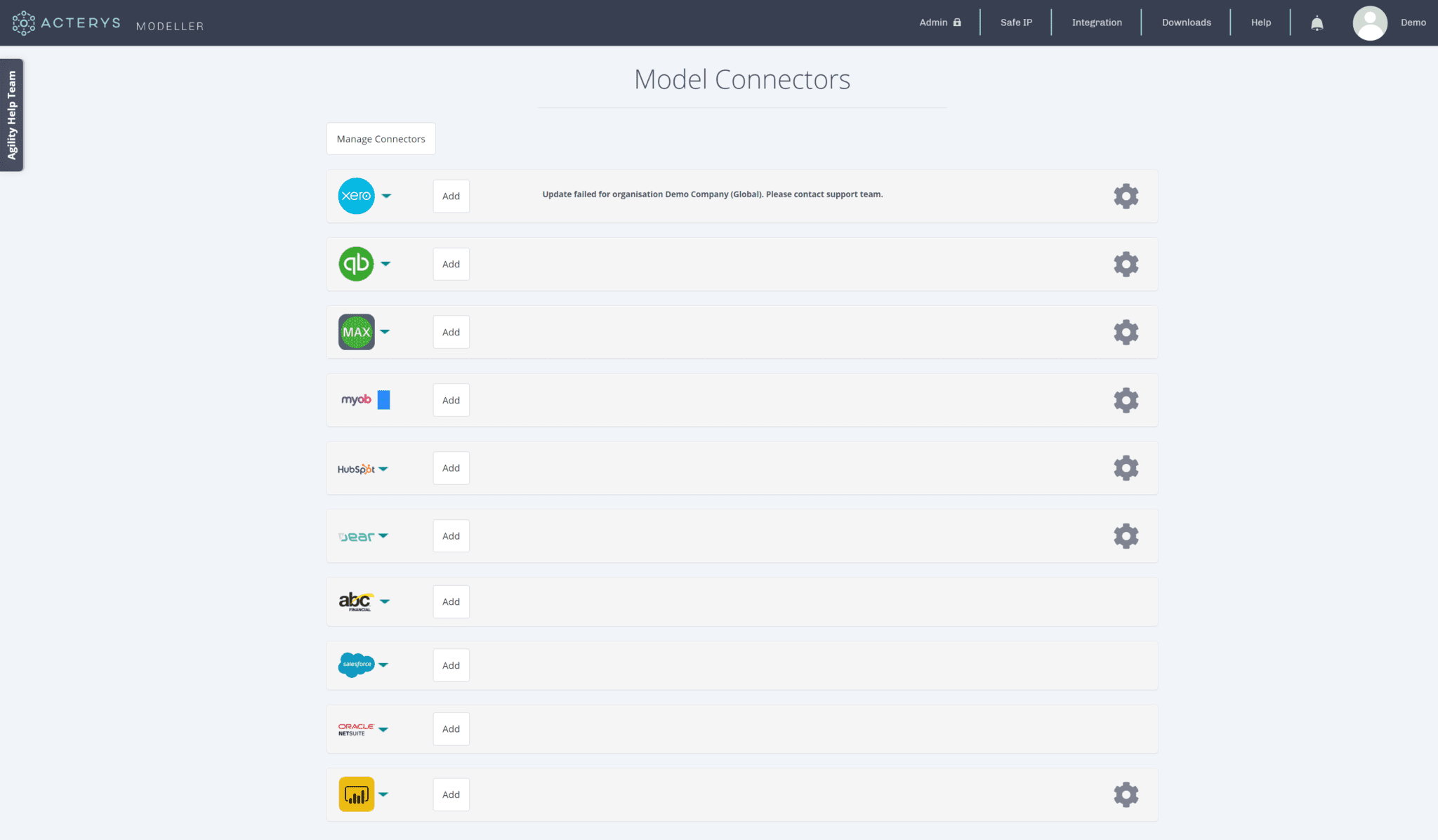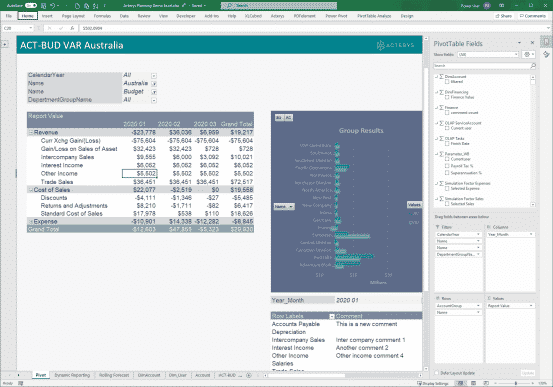 Die Unterstützung eines IT-Teams für den Betrieb Ihrer Planungs- und Budgetierungssoftware ist nicht sehr praktisch. Acterys bietet eine intuitive Benutzeroberfläche, einfach zu bedienende Anwendungen und einen sich ständig weiterentwickelnden Ansatz, der auf die Bedürfnisse der Kunden abgestimmt ist.
"Wir haben alle Alternativen getestet: Die einzige Lösung, die wirklich nahtlos mit Power BI zusammenarbeitet, ist Acterys"
"Super reibungslose, schnelle Implementierung von Reporting, Planung und Konsolidierung für unsere 30 globalen Einheiten"
"Wir konnten nicht glauben, wie schnell wir Ergebnisse hatten, die perfekt in unsere bestehenden Prozesse integriert waren."
"Unser Prognoseprozess wurde von 3 Wochen auf 4 Stunden reduziert"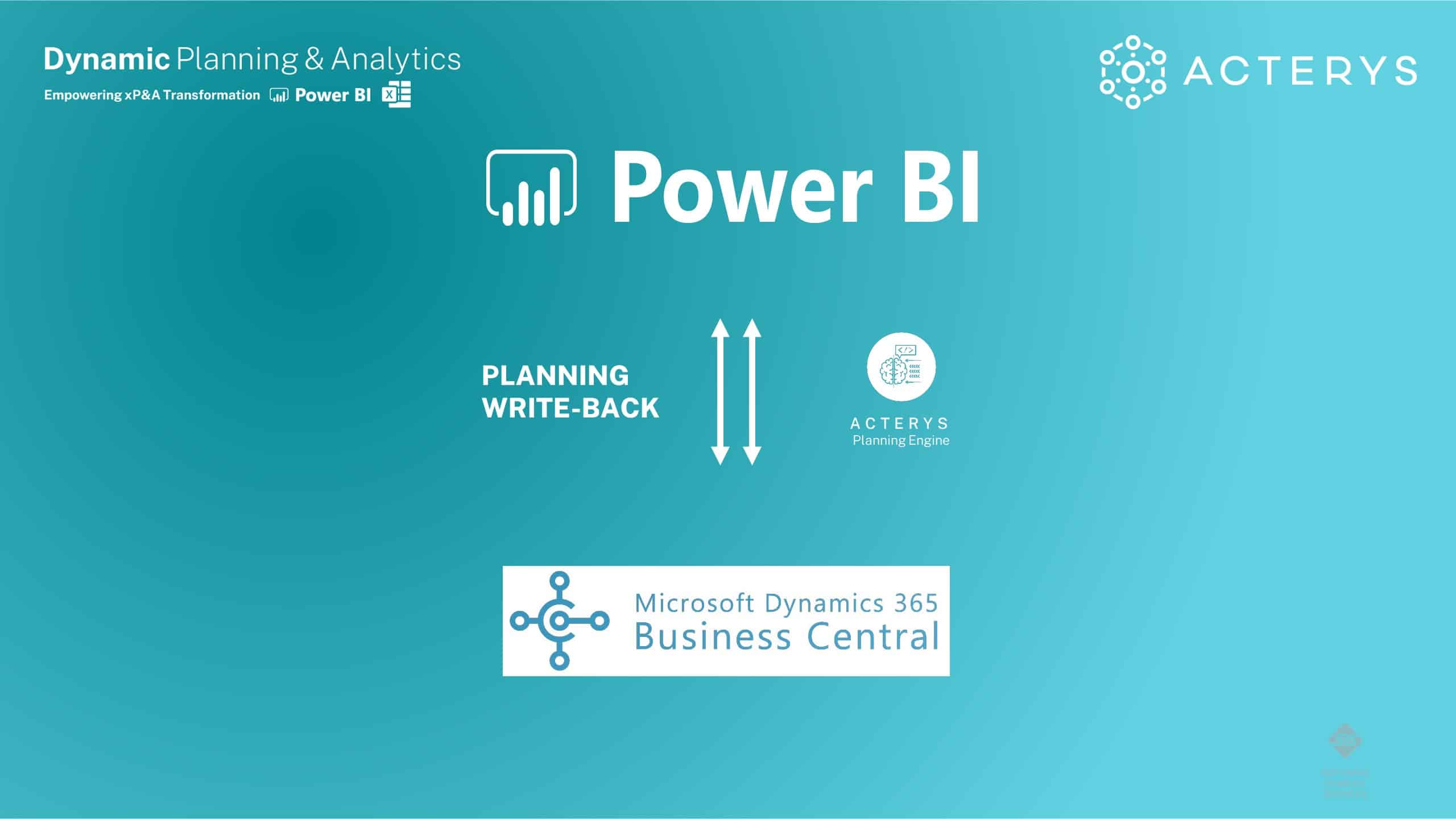 So fügen Sie Planung und Budgetierung mit Business Central NAV in Power BI hinzu
Power BI bietet unvergleichliche Funktionen für Analyse und Visualisierung: In diesem Beitrag erklären wir, wie Sie mit allen Editionen von Business Central und NAV eine umfassende Planung und Budgetierung hinzufügen können.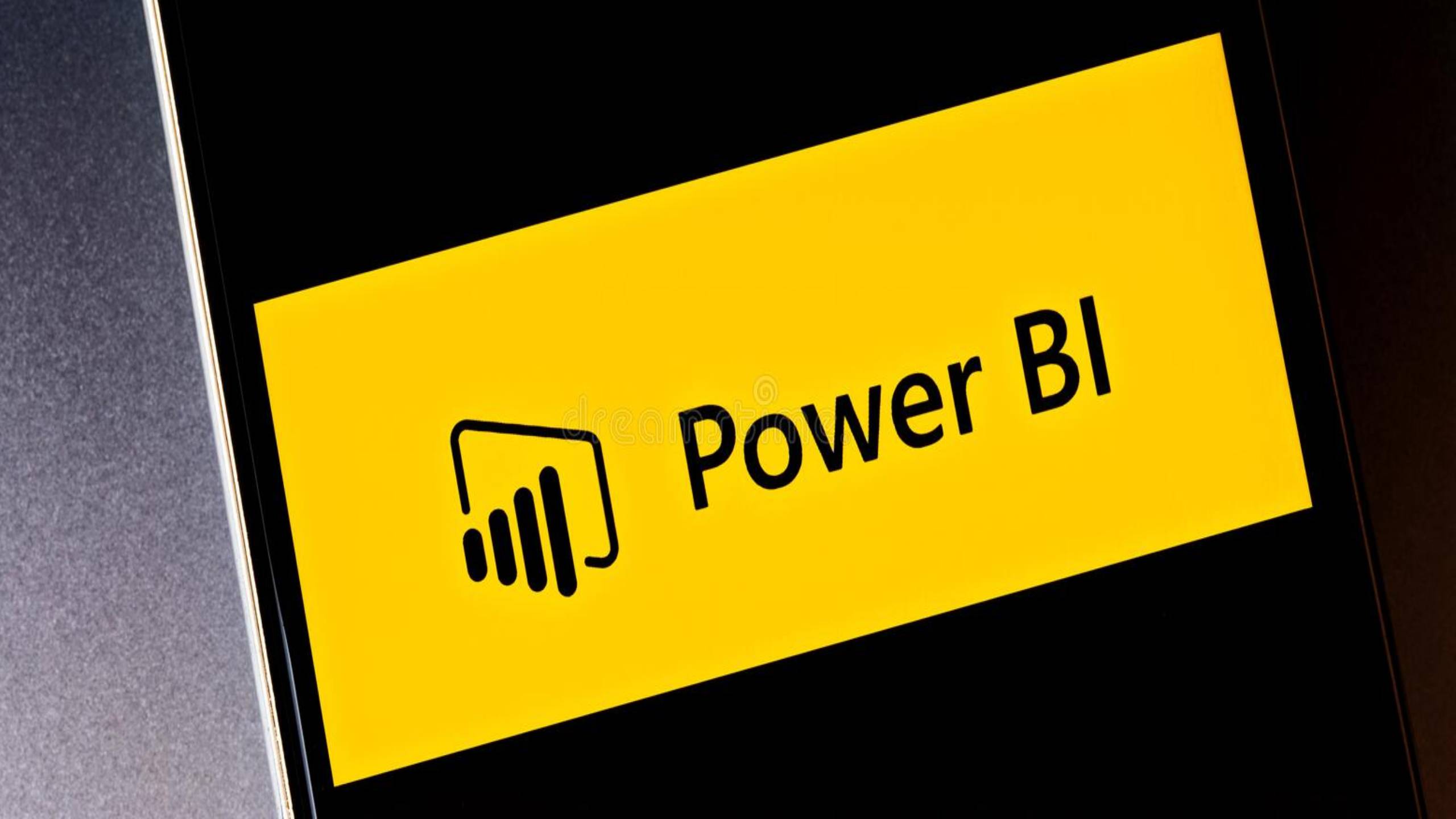 Wie Sie Planung, Prognose und Zurückschreiben in Power BI Realisieren
Power BI ist die führende Analyseplattform - mit der richtigen Herangehensweise lässt sie sich in eine extrem vielseitige und leistungsstarke Plattform für Planung, Forecasting und Write Back verwandeln.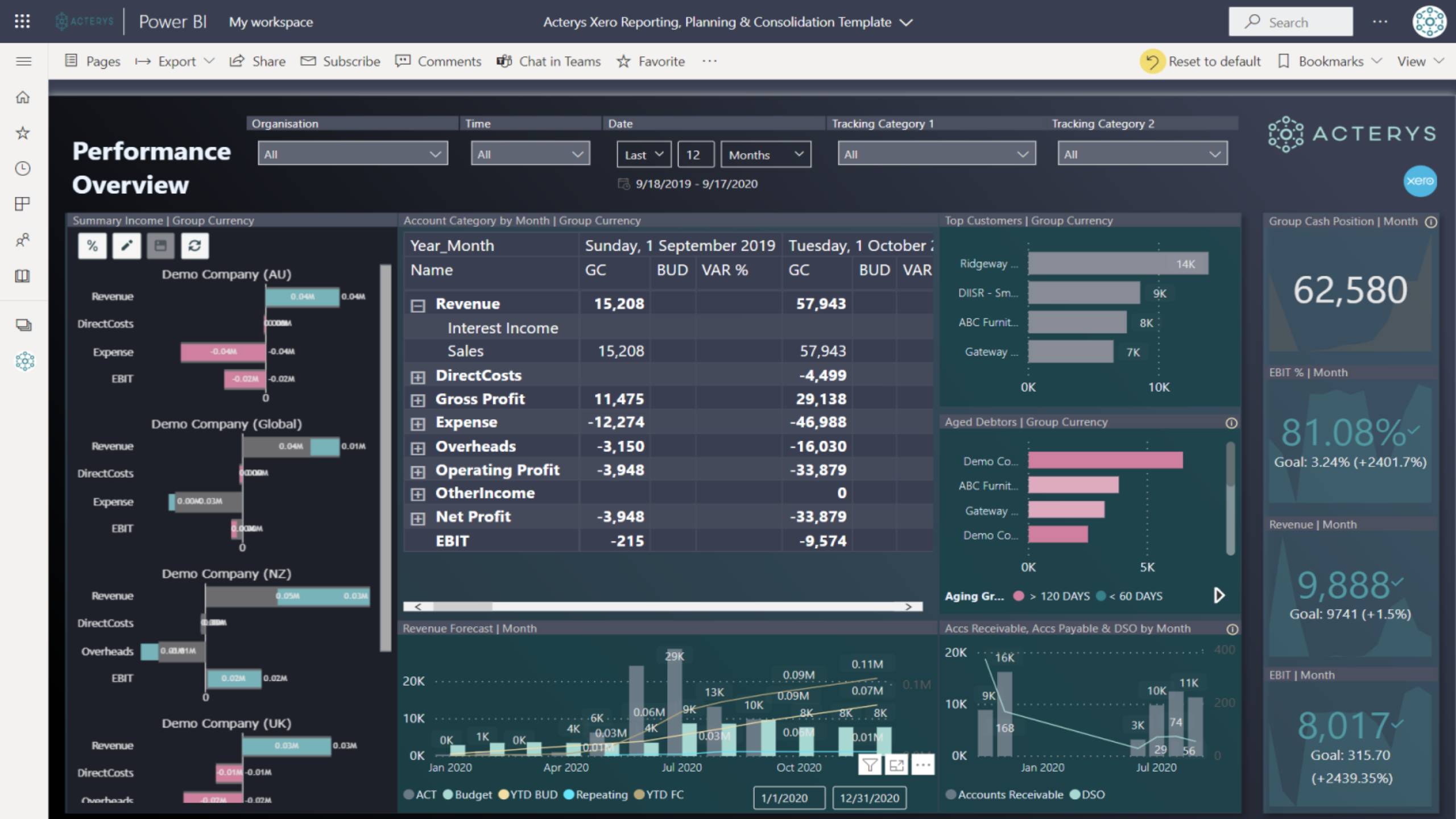 Reporting & Planung neu definiert: Xero | QuickBooks | HubSpot | Dear | MYOB
Nach dem enormen Erfolg dieser Lösungen mit inzwischen über 1000 verwalteten Unternehmen haben wir alle Apps erheblich verbessert.