Verbinden Sie Oracle Netsuite mit Power Bi für bessere xP&A
Modernize Your Planning & Analytics with our Free Trial Now
Make actionable decisions with Acterys and fast-track your plans and budgets. Changes in data can be modeled in minutes and viewed in real-time, informing you of possible risks and allowing you to simulate what-if scenarios quickly.
1-Click NetSuite to Power BI Connectivity
Watch How to Connect NetSuite with Power BI & Excel
Durch die Verbindung von NetSuite mit Power BI können Sie wertvolle Einblicke in Ihre Daten gewinnen, die Ihnen helfen können, bessere Entscheidungen zu treffen. You can create custom reports and dashboards that show how your business is performing. You can also see how your sales and expenses are growing over time, and identify any areas where you may be losing money. Power BI offers a variety of tools that can help you visualize your data in ways that are easy to understand.
Benefits of Connecting NetSuite with Power BI & Excel
ACTERYS ist eine integrierte Plattform, die Oracle NetSuite und nahezu jede andere Datenquelle um professionelle Finanzberichte, Planungs- und Konsolidierungsfunktionen erweitert. Alle Ihre Anforderungen in einer Lösung, integriert mit Power BI und Excel:
Seriöse Analytik für Oracle NetSuite
Acterys Apps for Oracle NetSuite bietet Ihnen ein professionelles Datenmodell und fertige, vollständig editierbare interaktive Dashboards und Berichte in Power BI oder Excel. Sie können das Modell genau an Ihre Bedürfnisse anpassen und erweitern (Kontozuordnungen, KPIs usw.). und nahezu jede andere Datenquelle (CRM, POS, Inventar usw.) hinzufügen.
Stunning NetSuite Reports & Dashboards
Mit Acterys Apps können Sie interaktive Dashboards mit den marktführenden Data Discovery Tools (Power BI, Tableau) erstellen. Das Acterys Excel Add-in ist der einfachste Weg, um Berichte, Planungs- und Prognoseformulare genau nach Bedarf mit jedem Detail aus Ihren Oracle NetSuite-Daten zu erstellen.

Vielseitige Planung und Vorhersage
Planung und Budgetierung waren noch nie so einfach: Nutzen Sie die umfangreichen Möglichkeiten der Top/Down Bottom-Dateneingabe auf jeder Ebene des Modells. Profitieren Sie von vollständig editierbaren Best-Practice-Vorlagen für Budgetierung, Cashflow-Prognosen und viele andere Planungsaspekte.

Effektive NetSuite-Unternehmenskonsolidierung
Acterys bietet den schnellsten und flexibelsten Weg zur Implementierung von Management und gesetzlicher Konsolidierung für unbegrenzte Oracle NetSuite Unternehmen. Erweiterte Anforderungen wie die Handhabung mehrerer Währungen, die Eliminierung zwischen Unternehmen und andere Konsolidierungsfunktionen können genau nach Bedarf konfiguriert werden.
Customer Testimonials on Seamless NetSuite Power BI Integration

Effective NetSuite Financial Planning and Modelling With Power BI & Excel
Planung und Budgetierung waren noch nie so einfach: Nutzen Sie die umfangreichen Möglichkeiten der Top/Down Bottom-Dateneingabe auf jeder Ebene des Modells. Ändern Sie Strukturen nach Bedarf, z. B. durch Simulation der Einführung eines neuen Produkts, organisatorischer Änderungen oder Übernahmen.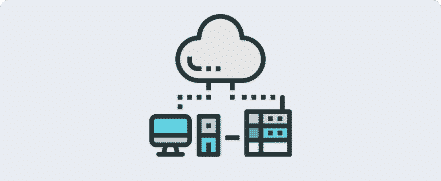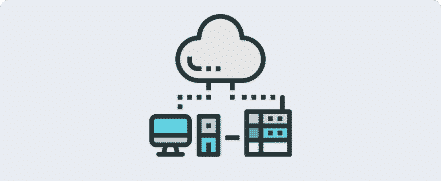 Beliebige Quelle hinzufügen
Zusätzlich zu den anderen Acterys Apps können Sie mit den einzigartigen Acterys InstantLink- und Power BI Sync-Funktionen fast jede andere Quelle auf einfachste Weise hinzufügen.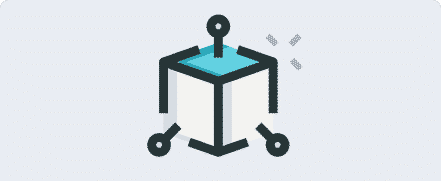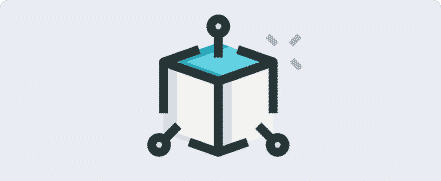 Bauen Sie Ihre eigenen Modelle
Acterys Apps werden mit vorgefertigten Modellen für Reporting, Konsolidierung und Planung geliefert. Für diejenigen, die darüber hinausgehende Anforderungen haben, bietet die Premium Edition die Möglichkeit, eigene Datenmodelle genau nach Bedarf zu erstellen.
Get NetSuite Reports Visualized in Minutes!
Nach Ihrer Onboarding Sitzung, wenn Sie sich auf der ACTERYS-Website registriert haben app.acterys.comwerden Sie diesen Bildschirm sehen:
Klicken Sie auf "Hinzufügen", um Ihre Oracle NetSuite-Unternehmensdatei mit ACTERYS zu verknüpfen. Dieser Prozess erstellt ein cloudbasiertes relationales (auf MS SQL Server basierendes) mehrdimensionales Datenmodell sowie Best-Practice-Berichte in Power BI und Excel (Live-Link!) mit Ihren NetSuite-Daten.
Die Verknüpfung der Konten sollte nur ein paar Minuten dauern. Bei größeren Modellen kann dies länger dauern. Sobald der Vorgang abgeschlossen ist, erhalten Sie eine Benachrichtigung an die E-Mail-Adresse, die Sie in Ihrem Konto angegeben haben.
More App Connectors for Power BI & Excel
Einzigartige Analysen und Planung für HubSpot in Power BI und Excel Integration mit Power BI arrow-icon-size3 Preisgestaltung Cloud-basiertes Data Warehouse mit Ihren HubSpot-Daten. Vorgefertigte,
Connect Now >>
Blogs on Power BI Planning & Analytics