Verbinden Sie Xero mit Power BI für unvergleichliche Analysen und Planung
Modernize Your Planning & Analytics with our Free Trial Now
Make actionable decisions with Acterys and fast-track your plans and budgets. Changes in data can be modeled in minutes and viewed in real-time, informing you of possible risks and allowing you to simulate what-if scenarios quickly.
Greifen Sie auf alle Ihre Xero-Firmen und andere Datenquellen zu und konsolidieren Sie sie mit einem Klick.
Profitieren Sie von schlüsselfertigen, aber vollständig editierbaren Power BI-Modellen und Excel-Vorlagen
Bearbeiten und passen Sie Ihr Datenmodell genau an Ihre Bedürfnisse an, z. B. durch Hinzufügen von Kontenzuordnungen, Metriken usw.
Umfassende Planungsfunktionalität: Top-down-/Bottom-up-Eingabe, visuelle Planung usw.
Xero Power BI Integration leicht gemacht mit Acterys
Sehen Sie, wie Sie Xero-Berichte in Power BI einfach konsolidieren können
Es gibt viele Gründe, warum Sie Xero mit Power BI verbinden möchten. Vielleicht möchten Sie die finanzielle Leistung Ihres Unternehmens im Laufe der Zeit verfolgen oder Ihre Daten mit denen Ihrer Wettbewerber vergleichen. Was auch immer Ihre Gründe sind, die Verbindung dieser beiden Plattformen ist eine großartige Möglichkeit, um mehr Einblicke in Ihre Daten zu erhalten.
Vorteile der Verbindung von Xero mit Power BI & Excel
ACTERYS ist eine integrierte Plattform, die professionelle Finanzberichte, Planungs- und Konsolidierungsfunktionen zu Xero und anderen Lösungen hinzufügt.
Durch die Verbindung von Xero mit Power BI und Excel können Unternehmen wertvolle Einblicke in ihre Finanzdaten gewinnen. Sie können die Leistung im Laufe der Zeit verfolgen, Budgets mit den tatsächlichen Ergebnissen vergleichen und Bereiche ermitteln, in denen sie die Effizienz verbessern können.
Serious Analytics für Xero
Acterys bietet Ihnen ein professionelles Datenmodell und fertige, vollständig editierbare interaktive Dashboards und Berichte in Power BI oder Excel. Sie können das Modell genau an Ihre Bedürfnisse anpassen und erweitern (Kontozuordnungen, KPIs usw.). und nahezu jede andere Datenquelle (CRM, POS, Inventar usw.) hinzufügen.
Atemberaubende Xero Berichte & Dashboards
Mit Acterys können Sie interaktive Dashboards mit den marktführenden Data Discovery Tools (Power BI, Tableau, etc.) erstellen. Das Acterys Excel Add-in ist der einfachste Weg, um Berichte, Planungs- und Prognoseformulare genau nach Bedarf mit allen Details aus Ihren Xero-Daten zu erstellen.

Vielseitige Planung und Vorhersage
Planung und Budgetierung waren noch nie so einfach: Nutzen Sie die umfangreichen Möglichkeiten der Top/Down Bottom-Dateneingabe auf jeder Ebene des Modells. Profitieren Sie von vollständig editierbaren Best-Practice-Vorlagen für Budgetierung, Cashflow-Prognosen und viele andere Planungsaspekte.

Effektive Xero-Unternehmenskonsolidierung
Acterys bietet die schnellste und flexibelste Möglichkeit, die Management- und gesetzliche Konsolidierung für unbegrenzt viele Xero-Unternehmen umzusetzen. Erweiterte Anforderungen wie die Handhabung mehrerer Währungen, die Eliminierung zwischen Unternehmen und andere Konsolidierungsfunktionen können genau nach Bedarf konfiguriert werden.
Kundenstimmen zur Integration von Xero und Power BI

Effektive Planung und Modellierung von Xero-Berichten in Power BI
Fortgeschrittene Analysen, Planung und Budgetierung waren noch nie so einfach: Nutzen Sie die umfangreichen Optionen für die Top/Down Bottom-Dateneingabe auf jeder Ebene des Modells. Ändern Sie die Strukturen nach Bedarf, indem Sie z.B. die Einführung eines neuen Produkts, organisatorische Änderungen oder Übernahmen simulieren.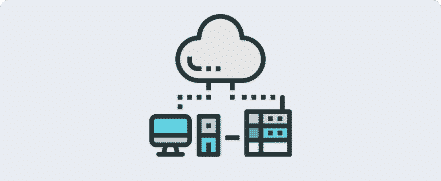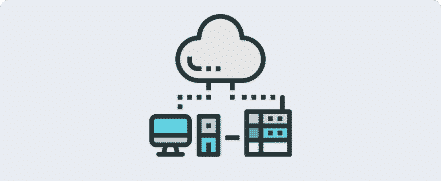 Beliebige Quelle hinzufügen
Zusätzlich zu den Acterys Connectors zu anderen Buchhaltungs- und SaaS-Quellen können Sie mit der Premium Edition jede beliebige Datenquelle auf einfachste Weise mit dem einzigartigen Cube Wizard hinzufügen.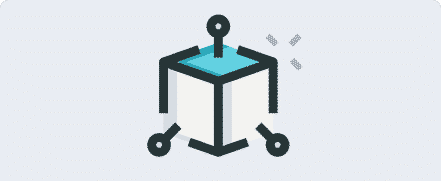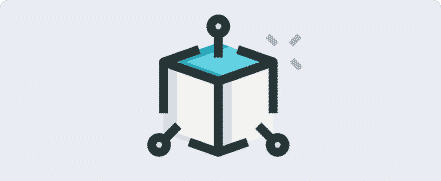 Bauen Sie Ihre eigenen Modelle
Acterys Apps werden mit vorgefertigten Modellen für Reporting, Konsolidierung und Planung geliefert. Wenn Sie darüber hinausgehende Anforderungen haben, können Sie mit der Premium Edition Ihre eigenen Datenmodelle genau nach Bedarf erstellen.
So verbinden Sie Xero mit Power BI mit Acterys
Nach Ihrer Onboarding Sitzung, wenn Sie sich auf der ACTERYS-Website registriert haben app.acterys.comwerden Sie diesen Bildschirm sehen:
Klicken Sie auf "Modell hinzufügen", um Ihre Xero-Firmenakte mit ACTERYS zu verknüpfen. Dieser Prozess erstellt cloudbasierte relationale (auf MS SQL Server basierende) und Power BI- und Excel-Berichtsvorlagen.
Die Verknüpfung der Konten sollte nur ein paar Minuten dauern. Bei größeren Modellen kann dies länger dauern. Sobald der Vorgang abgeschlossen ist, erhalten Sie eine Benachrichtigung an die E-Mail-Adresse, die Sie in Ihrem Konto angegeben haben.
Blogs on Power BI Planning & Analytics