Planificación, presupuestación y previsión
Tome decisiones concretas con Acterys y acelere sus planes y presupuestos. Los cambios en los datos pueden modelarse en minutos y visualizarse en tiempo real, lo que le informa de posibles riesgos y le permite simular rápidamente escenarios hipotéticos.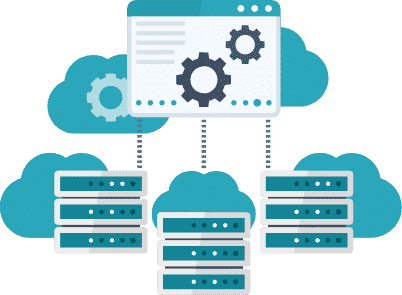 Modernize Your Planning & Analytics with our Free Trial Now
Make actionable decisions with Acterys and fast-track your plans and budgets. Changes in data can be modeled in minutes and viewed in real-time, informing you of possible risks and allowing you to simulate what-if scenarios quickly.
Potentes capacidades de modelado
En estos tiempos de incertidumbre, es más importante ahora que nunca contar con un programa de planificación y presupuestación que le proteja. Acterys Visual Planning, con su tecnología mejorada por la IA, le ayuda a ver las cosas desde todos los ángulos.
La simulación de escenarios «what-if», la prueba de nuevos productos y los ajustes en los impulsores del negocio pueden ser modelados y visualizados casi instantáneamente.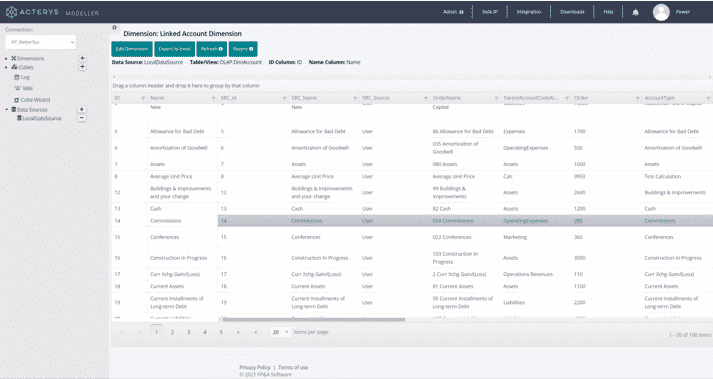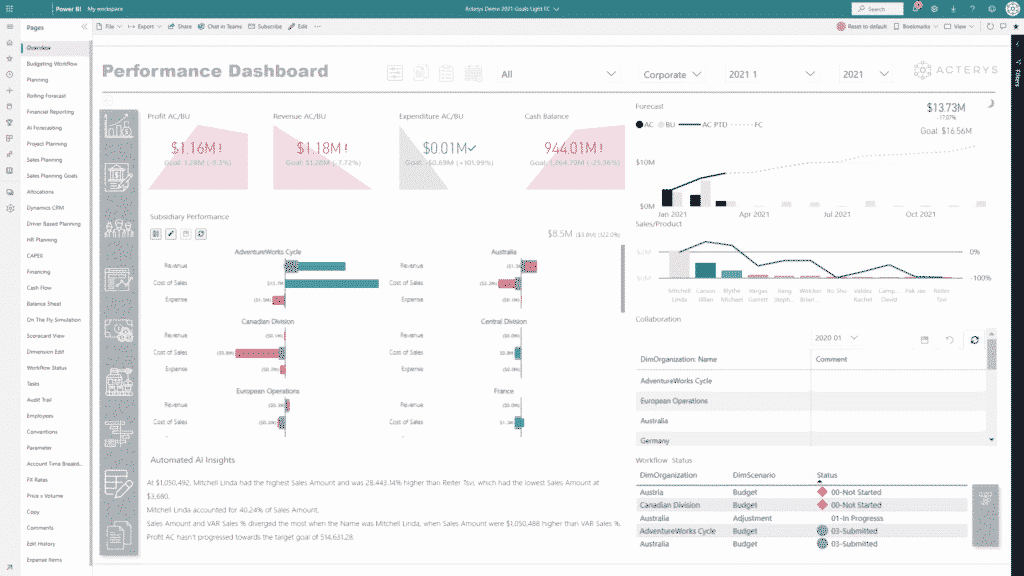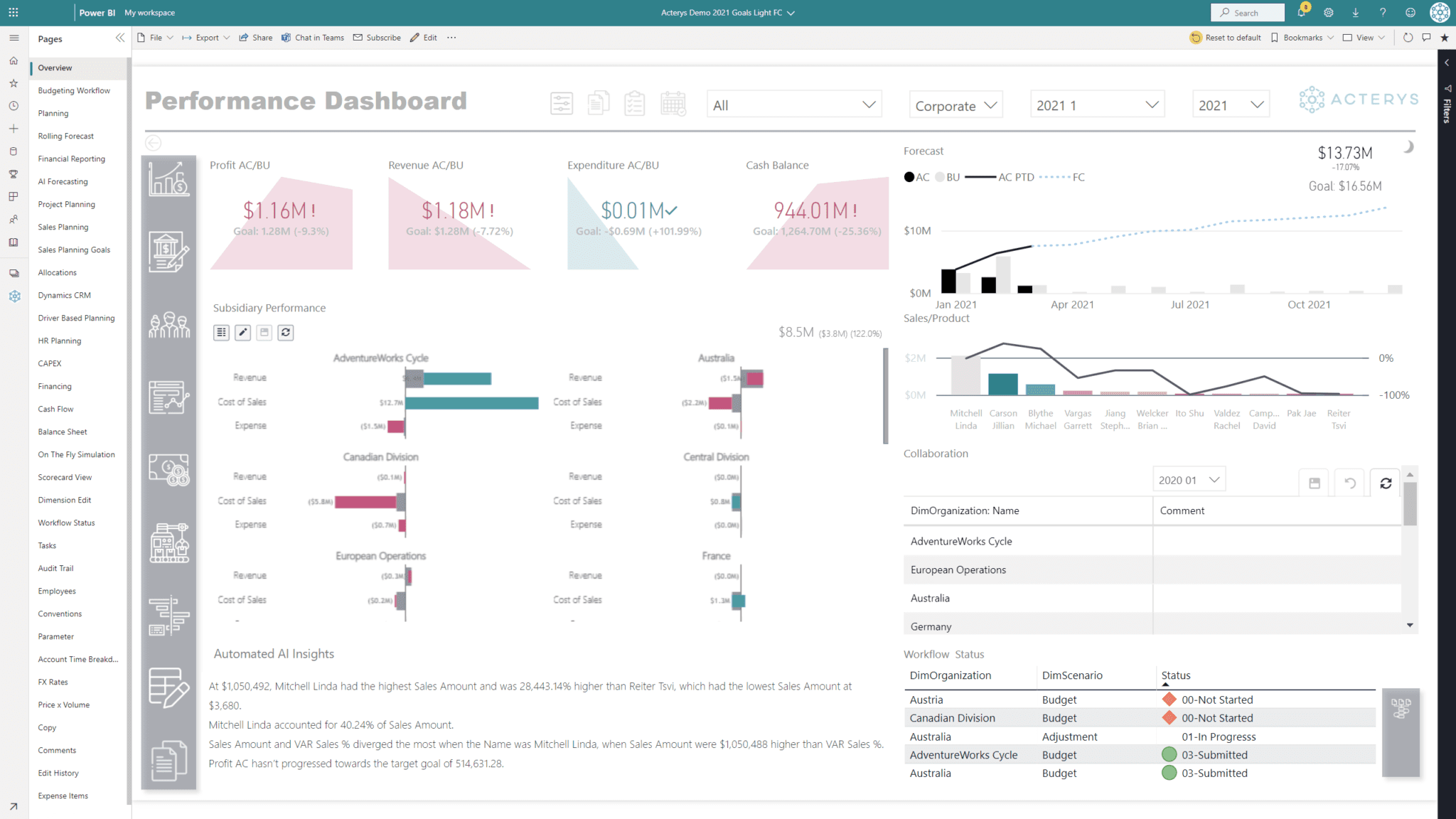 La elaboración manual de presupuestos y previsiones anuales suele dejar a las empresas con mayores gastos generales, con resultados que ya no son relevantes debido a la rápida evolución del mercado global. Acterys proporciona plantillas de mejores prácticas para la previsión de la tesorería, el presupuesto anual y la planificación.
Consiga una agilidad sin precedentes en la escritura y el modelado con las últimas tecnologías de Acterys respaldadas por la IA, construidas sobre la plataforma MS Azure SQL, líder en el mercado y de eficacia probada.
Con Acterys Power BI Sync y la conectividad Instant-link, los datos de prácticamente cualquier fuente pueden unificarse con sus análisis e integrarse en una sola plataforma.
Convierta sus informes existentes de Power BI en informes con capacidad de escritura para que todo el equipo pueda hacer previsiones y planificar a través de cuadros de mando interactivos. Las hojas de cálculo pueden conectarse al modelo de datos de la «versión única de la verdad» con capacidad de lectura/escritura en vivo utilizando el complemento de Excel de Acterys.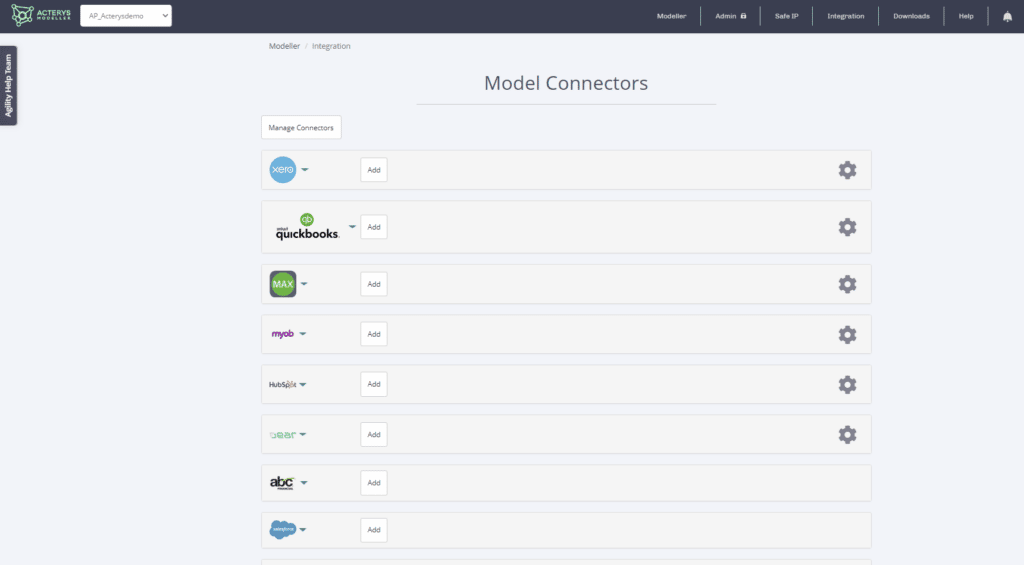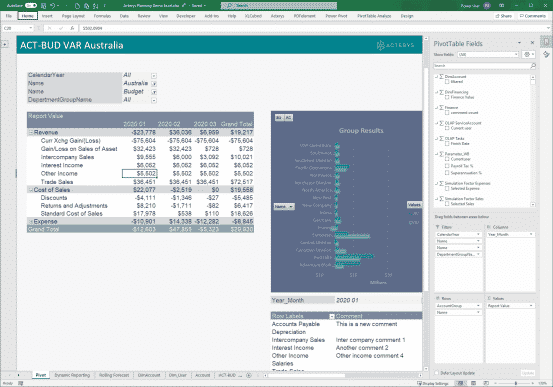 Depender de un equipo informático para manejar los programas informáticos de planificación y presupuestación. complejidades no es práctico. Acterys es consciente de ello y ofrece un intuitivo interfaz, aplicaciones fáciles de usar y un enfoque adaptativo que evoluciona junto con necesidades del usuario.
"Probamos todas las alternativas: la única solución que realmente funciona a la perfección con Power BI es Acterys"
"Implementación rápida y sin problemas de los informes, la planificación y la consolidación para nuestras 30 entidades globales"
"No podíamos creer la rapidez con la que obtuvimos resultados perfectamente integrados con nuestros procesos existentes".
"Nuestro proceso de previsión se redujo de 3 semanas a 4 horas"
PASO A PASO: PLANIFICACIÓN Y ELABORACIÓN DE PRESUPUESTOS CON POWER BI
Con el enfoque adecuado, Power BI puede convertirse en una plataforma extremadamente potente para la planificación, la elaboración de presupuestos y las previsiones. El enfoque descrito aquí se basa en un modelo de datos central en SQL Server, ya sea en la nube con Azure SQL Server o en las instalaciones con una base de datos normal de SQL Server.
Las entradas del plan se guardan en esta base de datos y se vinculan a las fuentes de datos pertinentes para los datos reales. El ejemplo mostrado aquí utiliza la plataforma Acterys para gestionar el proceso de planificación integrada. Acterys es una plataforma integral para Corporate Performance Management (CPM) y Financial Planning & Analytics (FP&A) que se integra con Microsoft Azure, Power BI y Excel.
En minutos, los usuarios pueden crear automáticamente un almacén de datos optimizado para el análisis y la planificación con conectores totalmente automáticos a una variedad de soluciones ERP / contabilidad / SaaS basadas en las tecnologías de Microsoft líderes en el mercado (Azure y On-Premise).
Junto con esta plataforma de datos, Acterys permite funciones completas de planificación en tiempo real y modelado de datos. El proceso se apoya en un gran número de plantillas probadas para la planificación corporativa, la planificación integrada, la consolidación, la planificación de los centros de coste, los RRHH, el CAPEX, la previsión del flujo de caja y otros. Los consultores externos y los costes de licencia excesivamente elevados para aplicaciones especiales son cosa del pasado. La solución se integra perfectamente en toda la plataforma Microsoft Power y Excel: desde la plataforma de análisis más moderna Power BI, Microsoft Teams hasta las soluciones de gestión de flujos de trabajo más fáciles de definir en Power Automate.
Beneficios
El almacén de datos, el análisis y el proceso de planificación se ejecutan en la misma plataforma.
No es necesario mover los datos entre diferentes bases de datos
El proceso de planificación se integra directamente en la plataforma de análisis líder del mercado Power BI
Los derechos de los usuarios sólo se definen una vez: en la mayoría de los casos ya existen en su arquitectura de Active Directory.
Se garantizan tanto los requisitos de la TI central en cuanto a la «gobernanza» como la flexibilidad del usuario: el usuario empresarial puede ajustar los detalles según sus necesidades y no depende de los expertos en TI.
Cómo funciona:
Planificación con Power BI en unos pocos pasos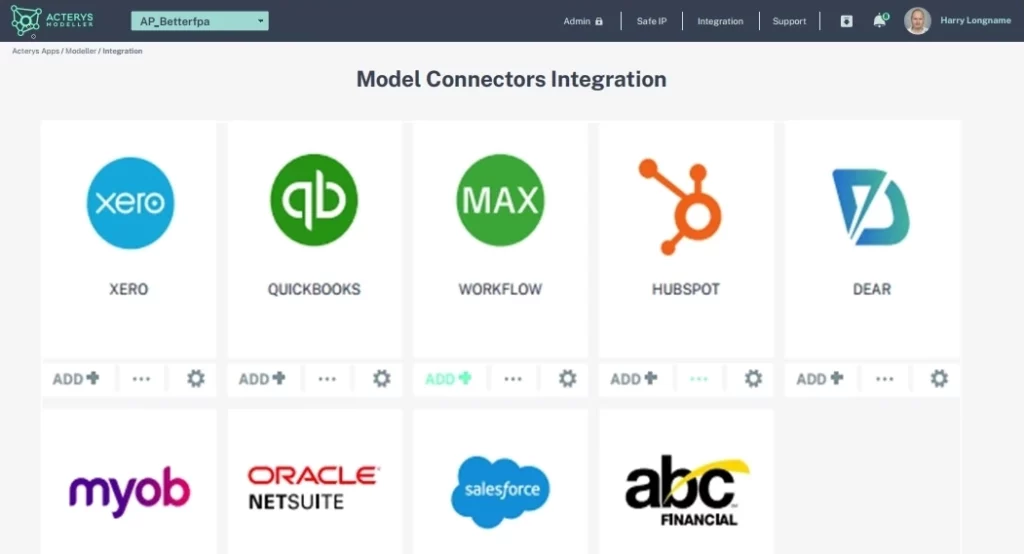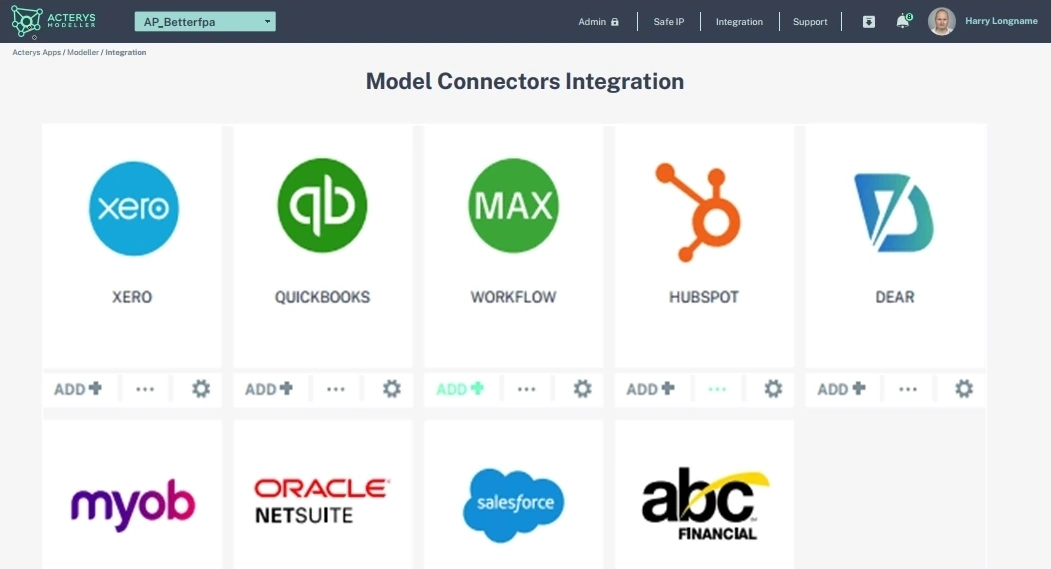 o iniciar un modelo completamente nuevo con la funcionalidad Acterys Power BI Sync o Acterys Instant Link. Instant Link permite utilizar los detalles necesarios para el proceso de planificación de casi cualquier fuente sin el típico y complejo trabajo de desarrollo ETL:
Editar y crear el modelo de datos existente o crear uno nuevo según sea necesario: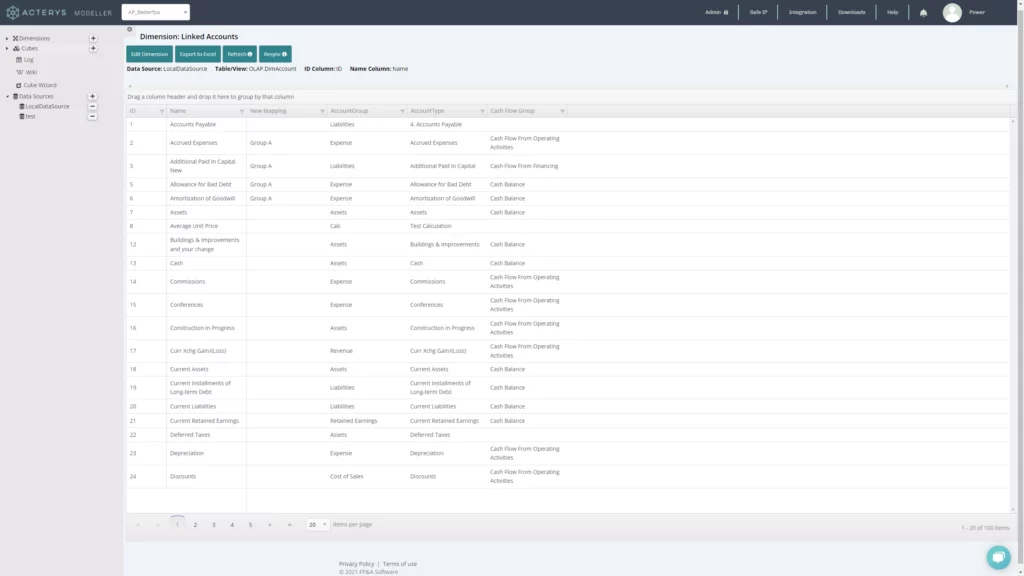 Utilice plantillas ya hechas (totalmente personalizables):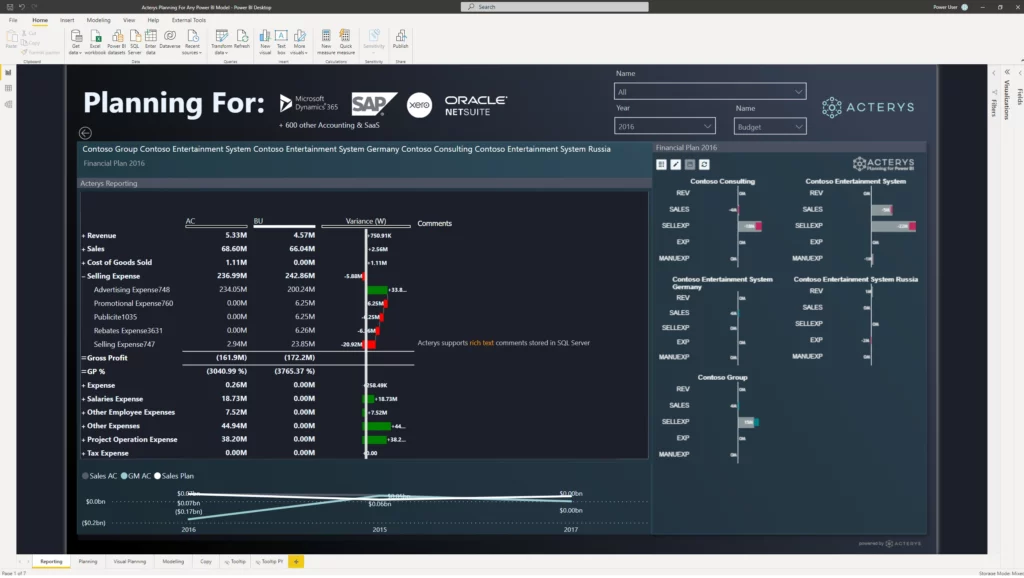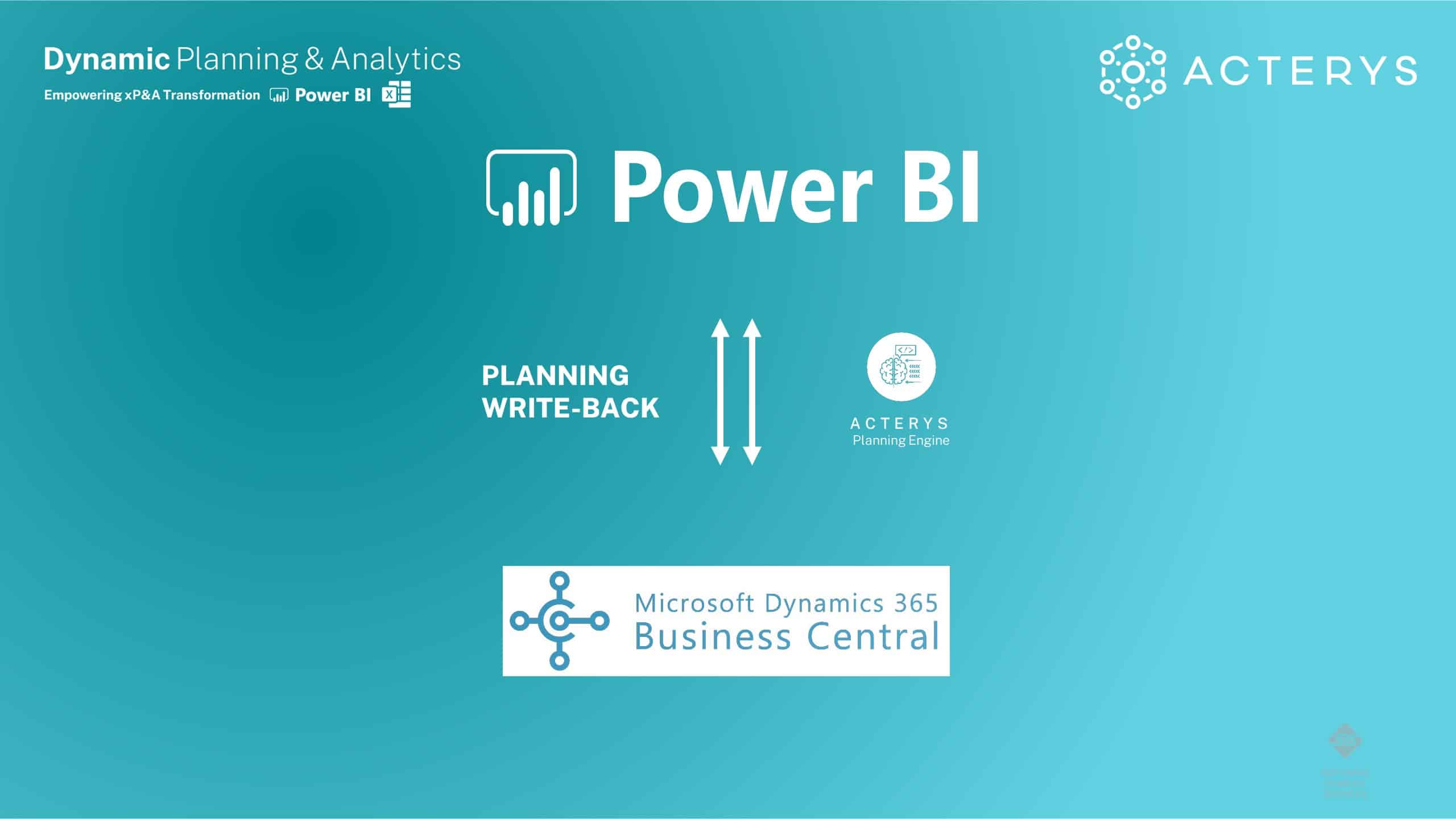 Cómo añadir la planificación y el presupuesto con Business Central NAV en Power BI
Power BI ofrece características inigualables para el análisis y la visualización: en este post explicamos cómo puede añadir una planificación y un presupuesto completos con todas las ediciones de Business Central y NAV.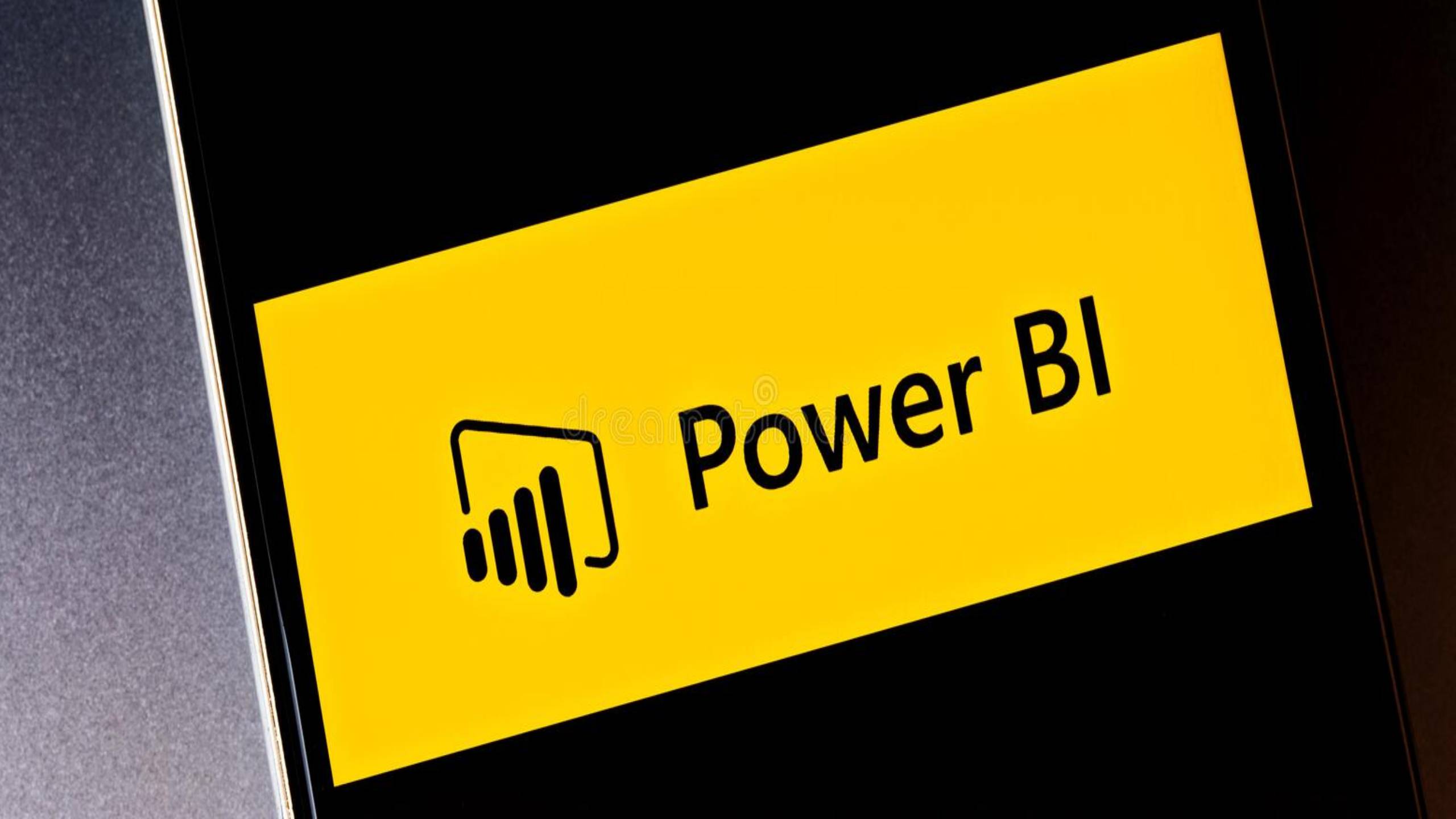 Cómo implementar la planificación, la previsión y la escritura en Power BI
Power BI es la plataforma analítica líder - con el enfoque adecuado puede convertirse en una plataforma extremadamente versátil y potente para la planificación, previsión y escritura.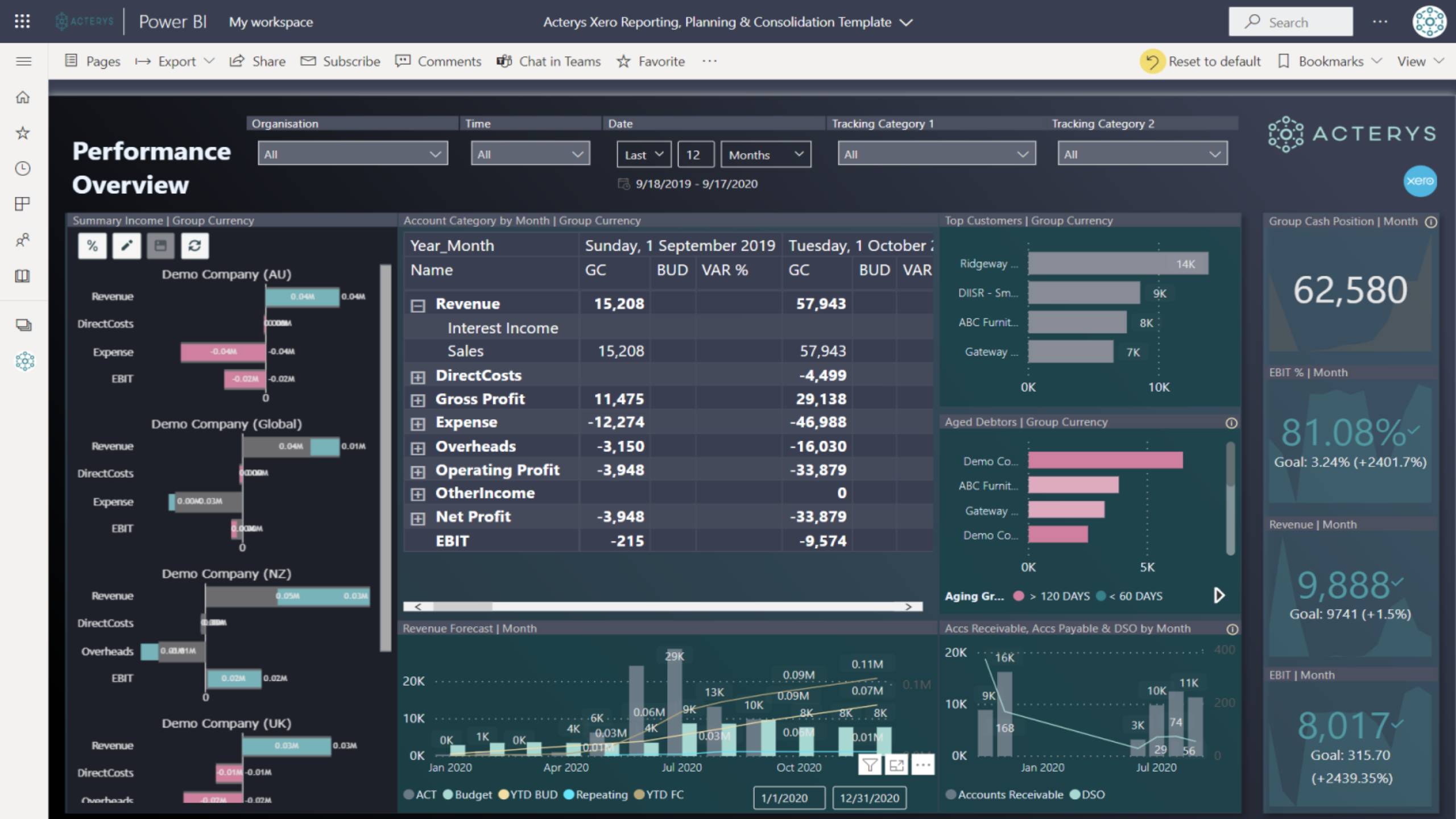 Informes y planificación redefinidos: Xero | QuickBooks | HubSpot | Dear | MYOB
Tras el tremendo éxito de estas soluciones, con más de 1.000 empresas gestionadas, hemos introducido importantes mejoras en todas las aplicaciones.