Soluciones xP&A para el sector público
Agilice la planificación financiera con las modernas soluciones xP&A de Acterys para una utilización óptima de los recursos, la alineación de los gastos de capital y los planes operativos, y la predicción de futuras crisis económicas. Acterys proporciona a los líderes de las organizaciones gubernamentales un rápido acceso a la información en tiempo real para la elaboración de presupuestos precisos y permite construir una infraestructura de informes flexible a través de una plataforma unificada.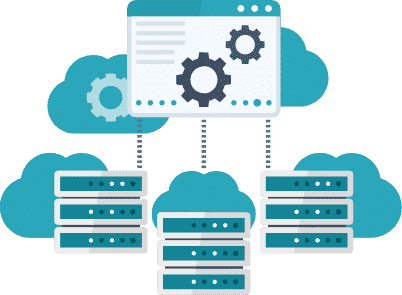 Modernize Your Planning & Analytics with our Free Trial Now
Make actionable decisions with Acterys and fast-track your plans and budgets. Changes in data can be modeled in minutes and viewed in real-time, informing you of possible risks and allowing you to simulate what-if scenarios quickly.
Aporte agilidad y flexibilidad a la elaboración de informes y presupuestos públicos
De las hojas de cálculo y los sistemas heredados a la planificación integrada
Acterys evita que las organizaciones del sector público trabajen con soluciones heredadas dispares, como aplicaciones separadas para la detección, consolidación, elaboración de informes, planificación y análisis de datos. En cambio, combina todas estas capacidades en una plataforma xP&A completa y totalmente integrada que utiliza tecnologías de Microsoft de alto rendimiento y seguras, como Azure, SQL, Power BI y Excel.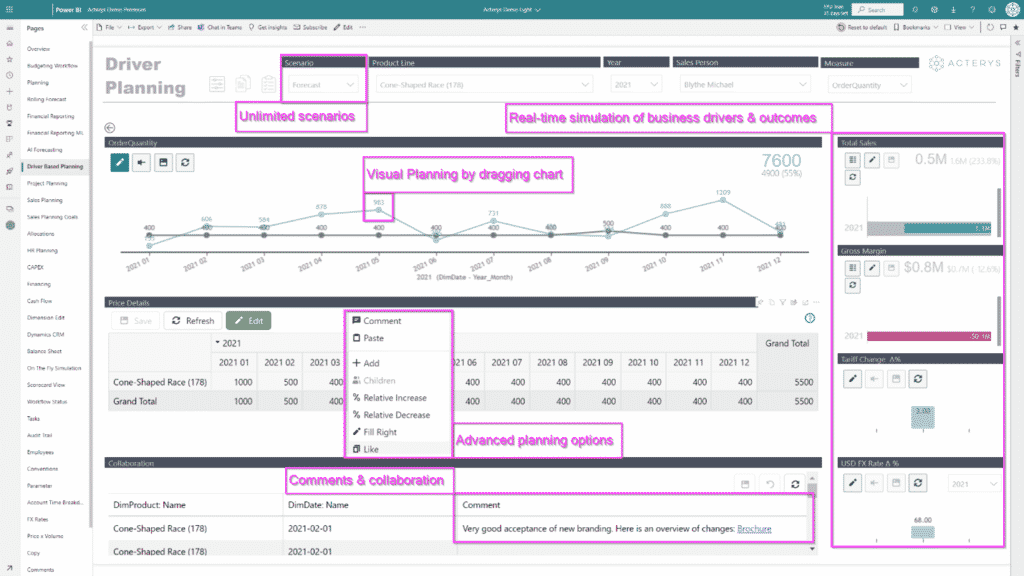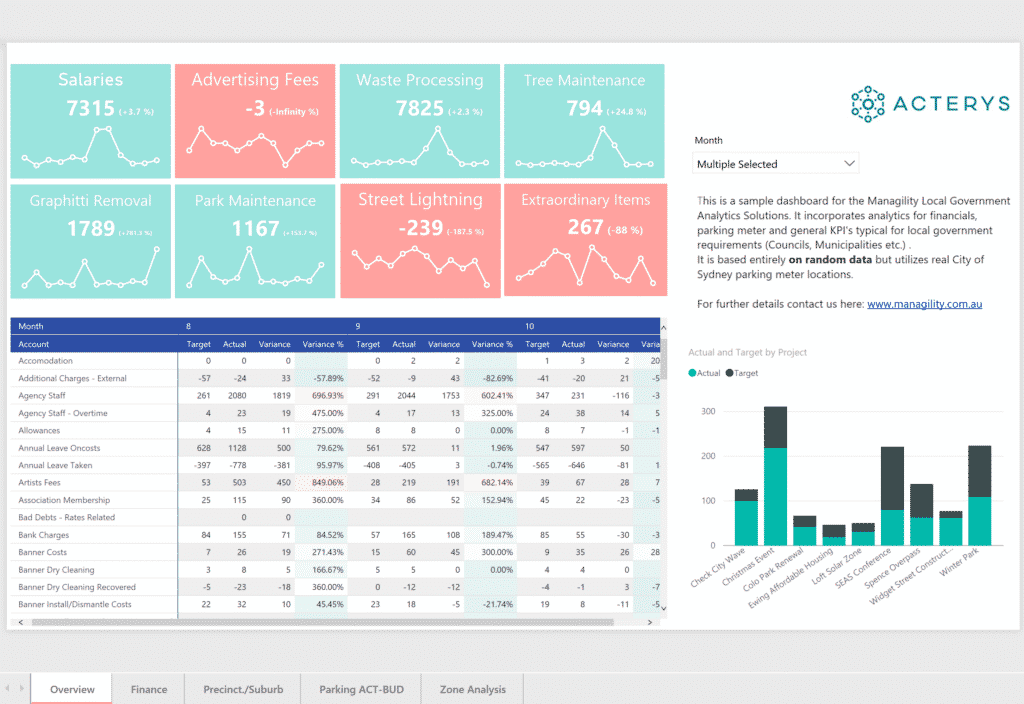 Obtenga información sobre múltiples proyectos gubernamentales
Acterys proporciona una integración con un solo clic a las fuentes críticas para el negocio y automatiza todos los procesos de carga de datos que permiten trabajar con una única fuente de verdad para obtener información sobre múltiples proyectos gubernamentales en curso y archivados. Acterys construye automáticamente un modelo de datos centralizado que le permite definir una lógica de informes a través de un esquema en estrella y facilita la alimentación de datos en tiempo real en cuadros de mando en vivo. Los usuarios pueden
Utilización óptima de recursos y personal
A nivel local, estatal y federal, las organizaciones gubernamentales tienen que trabajar con recursos fijos y presupuestos ajustados, al tiempo que satisfacen las expectativas de los ciudadanos y ofrecen resultados a tiempo. Con Acterys, los usuarios obtienen información sobre el rendimiento al alcance de su mano en paneles de gestión interactivos e informes directamente en Power BI o Excel, lo que les permite asignar los recursos humanos de forma eficiente.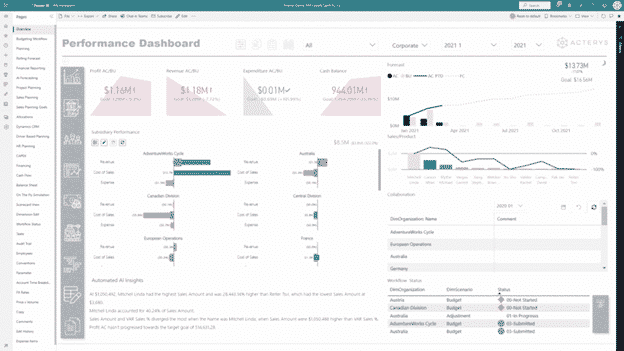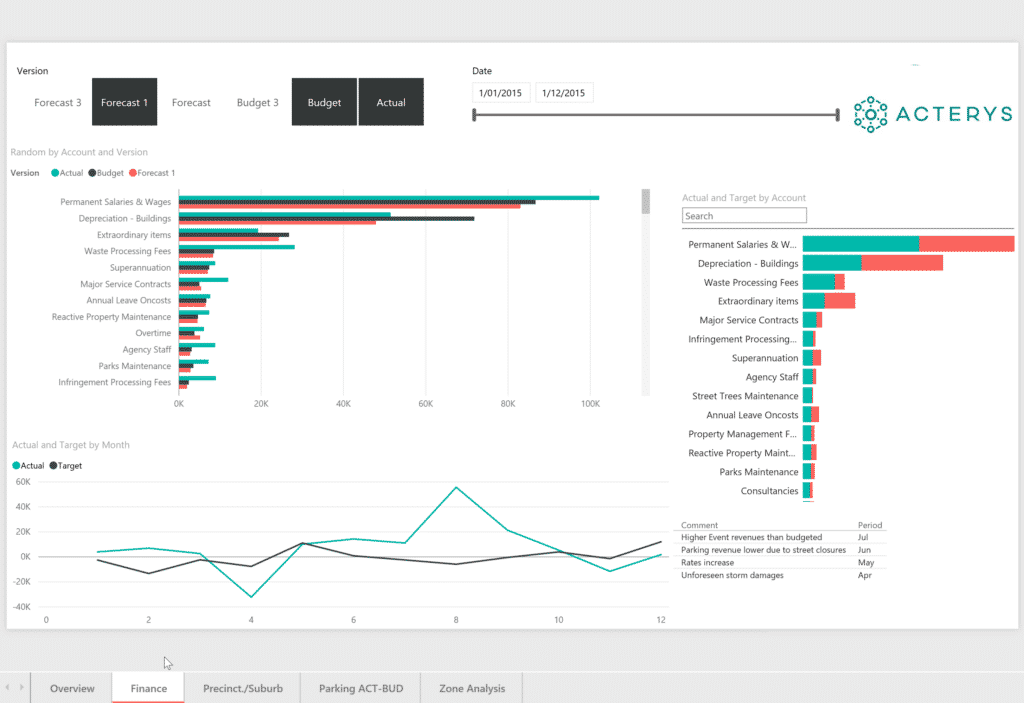 Presupuestos eficaces con la planificación de escenarios hipotéticos
Acterys permite a las organizaciones gubernamentales construir modelos detallados para múltiples escenarios y medir el impacto de diferentes variables y dimensiones en los planes y presupuestos. Los usuarios tienen la posibilidad de realizar ajustes en los informes y cuadros de mando en Power BI o Excel utilizando los visuales de Acterys con posibilidad de escritura y utilizar los datos en tiempo real para realizar análisis de varianza con un solo clic. Esto proporciona la imagen más actualizada de sus activos, gastos y fondos disponibles para elaborar presupuestos eficaces y flexibles.
"Probamos todas las alternativas: la única solución que realmente funciona a la perfección con Power BI es Acterys"
"Implementación rápida y sin problemas de los informes, la planificación y la consolidación para nuestras 30 entidades globales"
"No podíamos creer la rapidez con la que obtuvimos resultados perfectamente integrados con nuestros procesos existentes".
"Nuestro proceso de previsión se redujo de 3 semanas a 4 horas"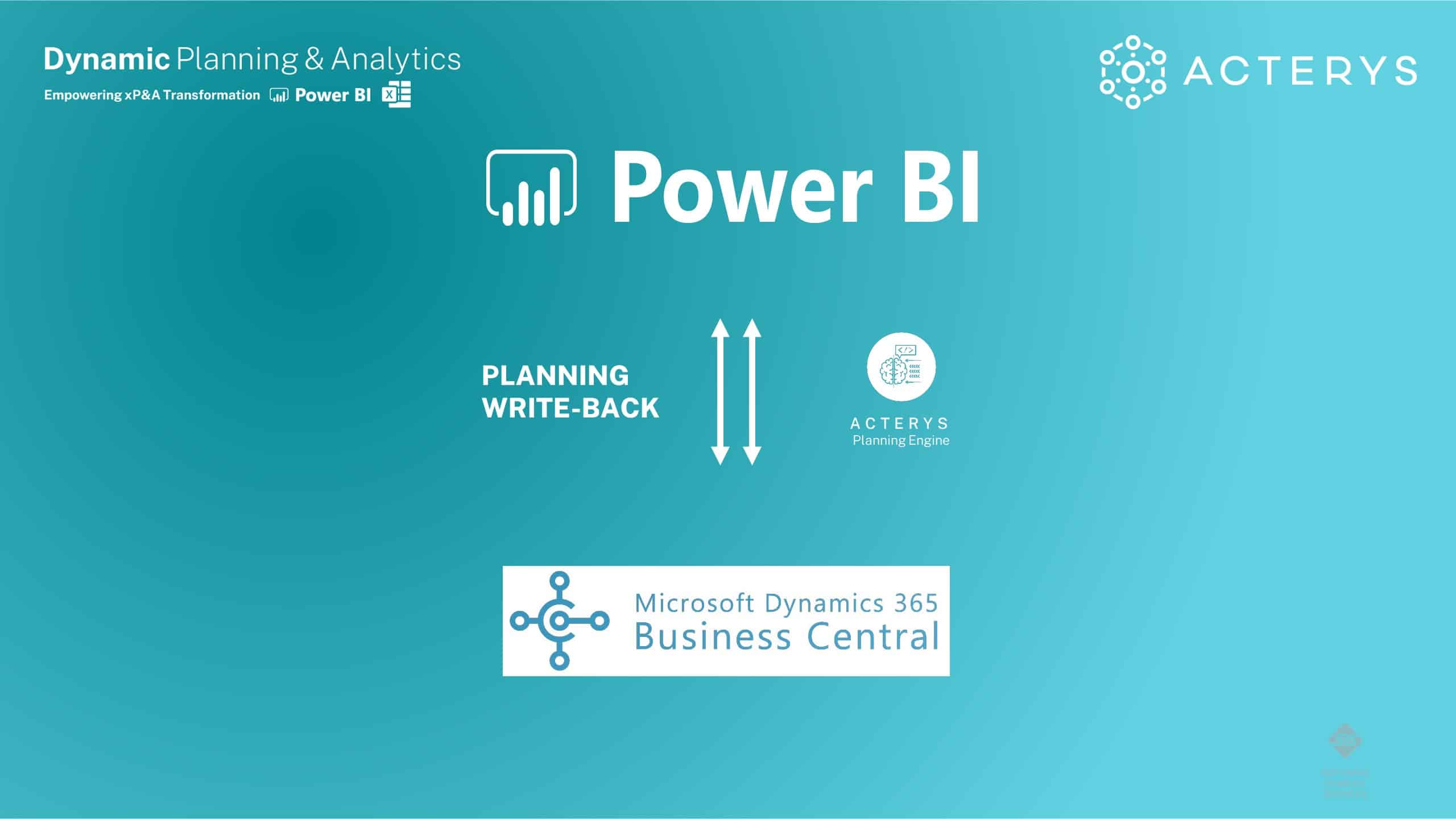 Cómo añadir la planificación y el presupuesto con Business Central NAV en Power BI
Power BI ofrece características inigualables para el análisis y la visualización: en este post explicamos cómo puede añadir una planificación y un presupuesto completos con todas las ediciones de Business Central y NAV.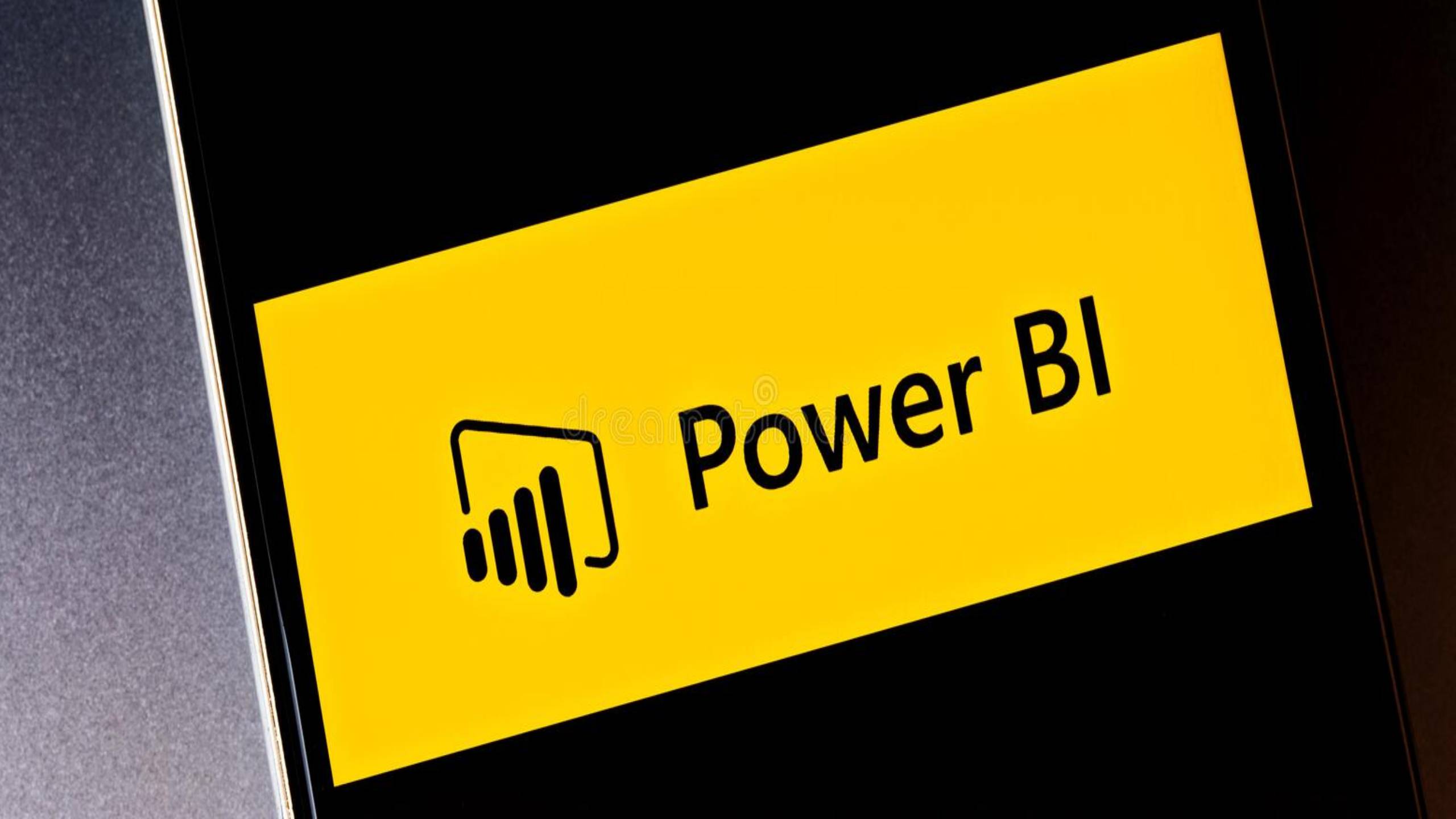 Cómo implementar la planificación, la previsión y la escritura en Power BI
Power BI es la plataforma analítica líder - con el enfoque adecuado puede convertirse en una plataforma extremadamente versátil y potente para la planificación, previsión y escritura.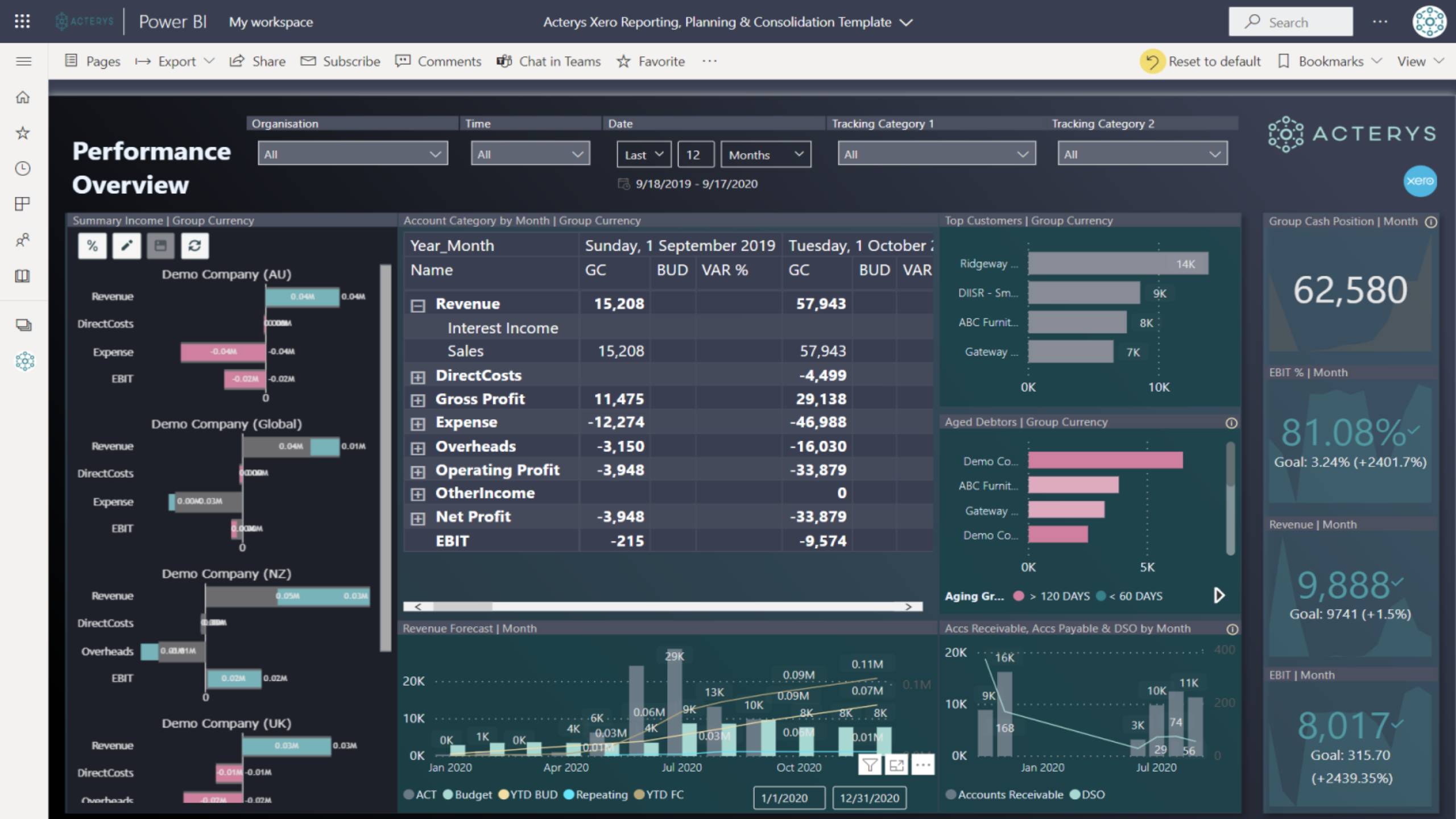 Informes y planificación redefinidos: Xero | QuickBooks | HubSpot | Dear | MYOB
Tras el tremendo éxito de estas soluciones, con más de 1.000 empresas gestionadas, hemos introducido importantes mejoras en todas las aplicaciones.