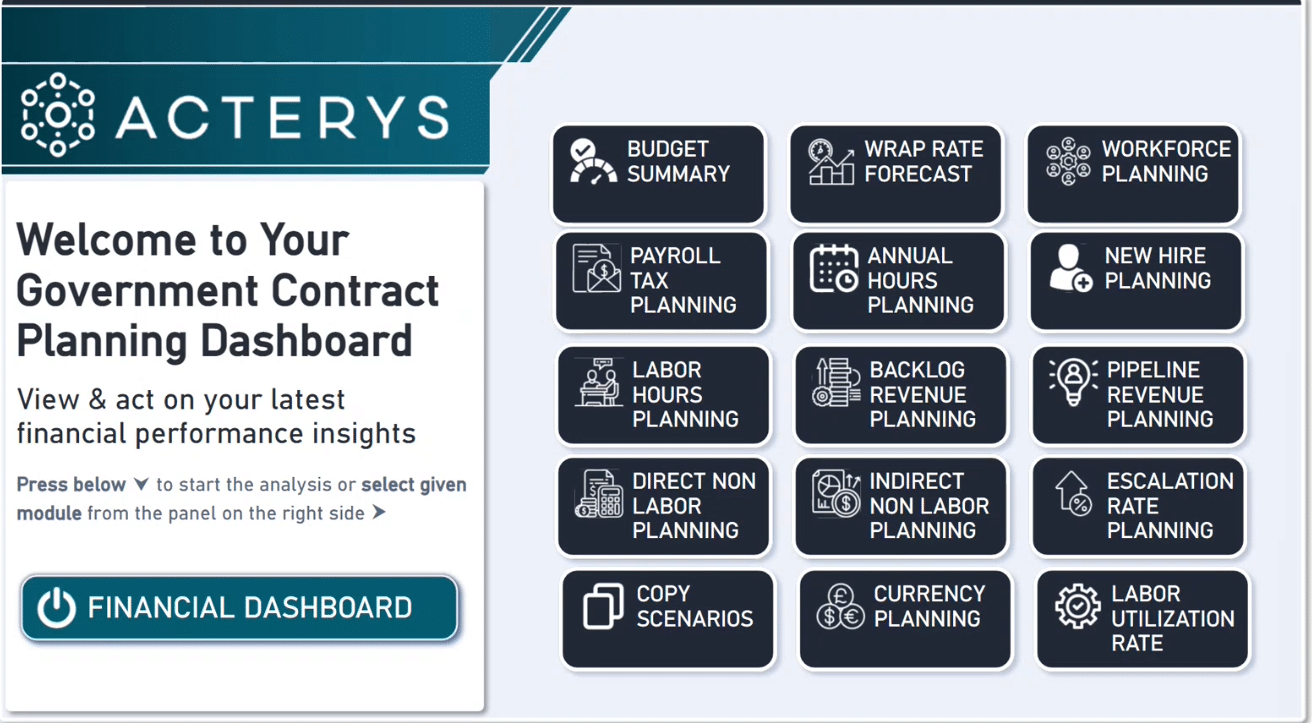 A Modernized Project Planning System for High-Growth Government Contractors
We've built a world-class system for planning & forecasting specifically for Government Contractors looking to streamline different project accounting and planning processes. This Rapid Results Pack (RRP) for Deltek Costpoint includes out-of-the-box workforce and cost planning that allows government contractors to:
Simplify the collection of Labor, ODC, and indirect cost for planning
Set up any number of planning scenarios
Calculate forward indirect rates based on project forecasts
Run PSR's for future periods based on our project forecasts
Forecast and monitor your unloaded and fully loaded wrap rates
Monitor utilization rates to planned labor forecasts
Comprehensive data model that can rapidly produce the ICE schedule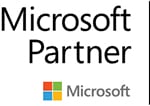 Silver Cloud Platform
Gold Data Analytics
Silver Data Analytics
Gold Data Platform
Silver Data Platform
Tackling project management challenges is the status quo for government contractors. However, the government is tightening up systems to prove it is protecting taxpayer dollars. This means your project accounting, planning, & forecasting systems need to be more meticulous than ever before.
Project forecasting and reporting compliance can be overwhelming, often requiring far too much overhead to maintain. Those that can simplify the process have an advantage in winning and maintaining government contracts. And to achieve that, building an integrated tool set is the definite route to gaining that edge.
This RRP showcases a comprehensive planning solution, purpose-built for Government Contractors using Deltek Costpoint to plan their projects. Built by Kootio and powered by Acterys, it allows performing workforce planning, project planning, & labor planning, blazing through all these planning processes at record speed while ensuring the data is highly secured using the Power BI ecosystem.
Within this Government Contractors RRP, you'll find:
Intuitive planning input interfaces for Revenue, Labor, ODCs, and Indirect Costs
Indirect Allocation process that mimics your existing Costpoint pool setups
Your existing Costpoint report formats presented in Power BI for easy consumption
PSRs that can be run for future periods including indirect cost allocations
Ability to access an underlying data model via Excel to facilitate easy end user reporting vs. complex Cognos reporting
Labor Utilization Rate reports, allowing you to peer into how contractual employees are performing, from both direct labor and indirect labor standpoint
Scenario planning with the ability to copy a single report and use it for building multiple scenarios for what-if planning
Revenue Pipeline Planning for existing and future projects with integration to the New Hire module to forecast cost and revenue accurately
Get Government Contractors Template for Tailored Business Needs
Our solution experts and partners at Kootio can help you customize this RRP for your business and eliminate all implementation risks. Our team can quickly show you our listed deliverables hooked into your Costpoint data. Get in touch with us today.
See More Rapid Results Packs like this
Environment, Social, & Governance (ESG)
This Acterys Power BI Showcase demonstrates the reporting and planning templates for Environmental, Social, & Governance (ESP) reporting. It shows a holistic approach that enables compliance professionals to build a sustainable ESG reporting framework in Power BI, which is easily shareable with stakeholders.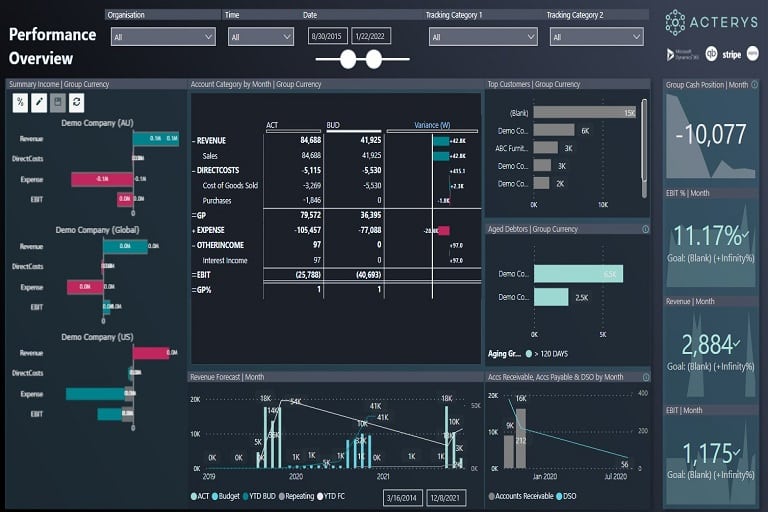 Software as a Service (SaaS) and Subscription Business
This Acterys Power BI Showcase demonstrates the analytics and planning templates for Software as a Service (SaaS) and Subscription based businesses, enabling xP&A teams to gain holistic insights for platform analytics with ease and speed.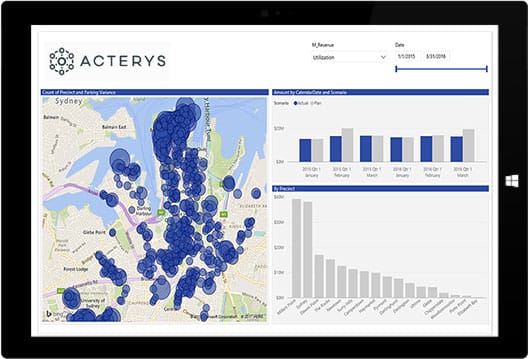 Local Government
The Acterys Local Government solution includes connectors to typically used local government systems for finance, parking and other areas. In addition they include calculation process logic for ratios as well as workflows for planning and forecasting processes with related dashboards and report templates.