Software as a Service (SaaS) and Subscription Analytics & Planning
This Acterys Power BI Showcase demonstrates the analytics and planning templates for Software as a Service (SaaS) and Subscription based businesses, enabling XP&A teams to gain holistic insights for platform analytics with ease and speed.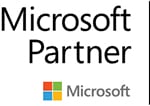 Silver Cloud Platform
Gold Data Analytics
Silver Data Analytics
Gold Data Platform
Silver Data Platform
This Power BI Showcase demonstrates analytics and planning for Software as a Service and Subscription based businesses. Key aspects covered include, but are not limited to:
Financial reporting and analytics for SaaS
Calculation of Saas Metrics: ARR. LTV, Churn, etc.
AI-driven narratives and key influencer analysis
Automated integration of accounting and ERP systems like Dynamics, MYOB, NetSuite, QuickBooks, Xero, etc.
With this Rapid Results Pack powered by Acterys, you can completely automate the process of data model generation for nearly any data source (ERP/ accounting / SaaS solutions) with "One-Click" Apps and built-in virtual data warehouse features for optimal use with Power BI. Business users can implement FP&A and CPM processes on a single unified and cost-effective platform, exactly to their needs, seamlessly integrated with their day to day productivity solutions.
Get this Template Tailored to Your Business Needs
Our solution experts and partners can help you build this Rapid Results Pack (RRP) customized to your business's reporting and analytics needs in a day. Get in touch with us today.