In this article, we describe how to add and edit Microsoft Planner tasks in the Power BI Desktop version.
The approach utilizes a PowerApps app that connects to the tasks available to the current user. It is freely available to paid Acterys subscribers. Alternatively please contact [email protected] in addition it will be listed on Appsource.com.
Add Microsoft Planner Desktop Task Management To Power BI
1. Just Import the Acterys Planner Tasks zip file into your PowerApps environment:

2. Share it with the users you would like to use it
3. Add a Power BI PowerApps container to your Power BI Desktop report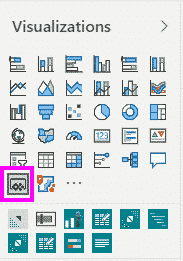 4. Point the PowerApps to Acterys Task Planner PowerApp
5. That's all it takes now you can edit and add tasks directly in Planner for Power BI reporting: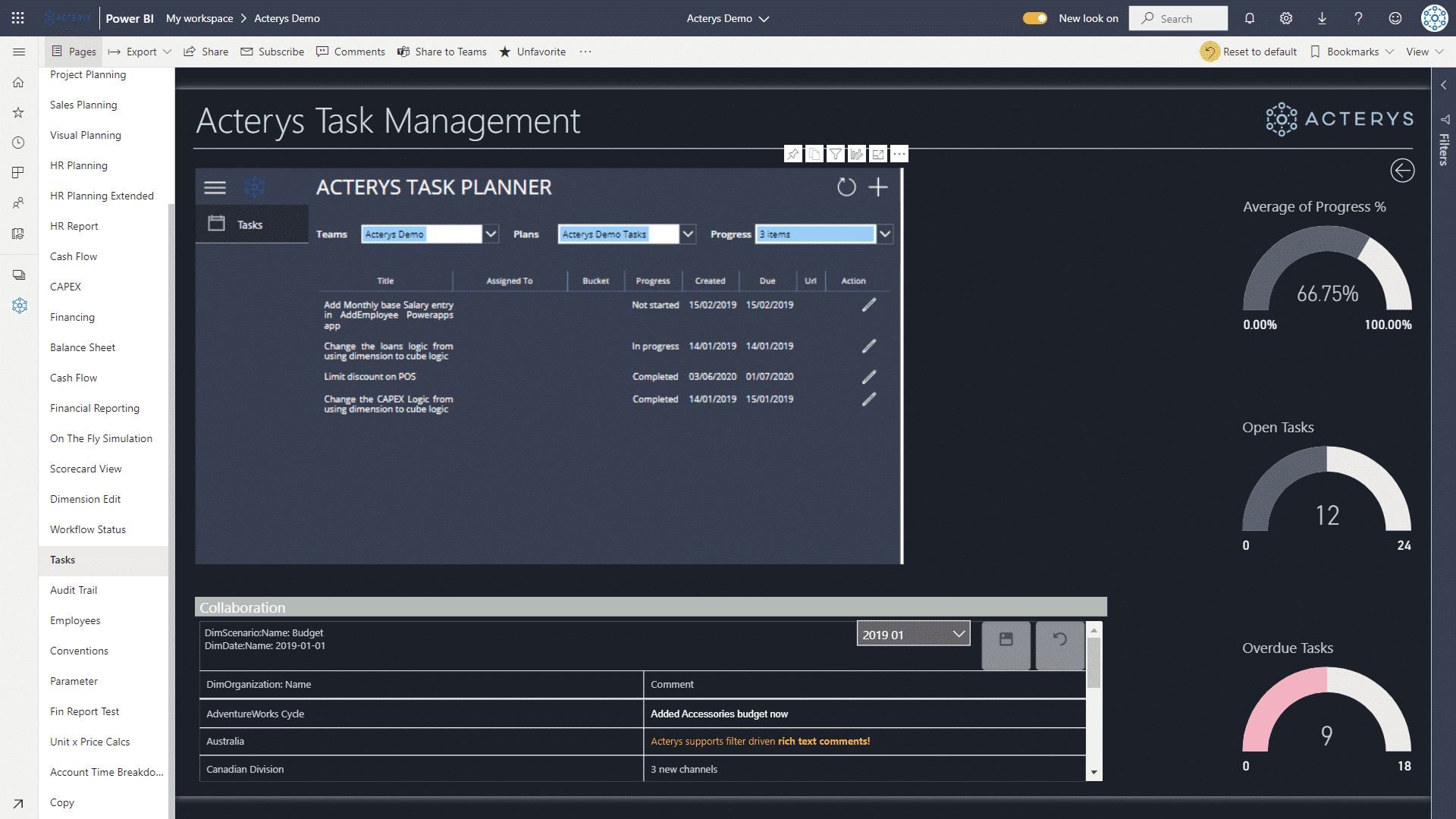 Can You Manage Microsoft Planner Tasks in Power BI Desktop?
Yes, with the help of the Acterys platform, you can easily integrate planner tasks to Power BI and manage them easily. Acterys Task Planner App allows you to easily manage, report, and maintain your Power BI apps.
Since Acterys is a cloud and on-premise service for data discovery and planning on Power BI and Excel. It enables business users to integrate all your relevant data sources with connectors to a variety of accounting systems, SaaS and other sources for easy planning, management, and reporting.