Acterys offers data model automation, consolidation, planning and write-back for Power BI. It allows users to build effective FP&A (Financial Planning & Analytics) and performance management processes in Power BI, Excel, web browser and mobile devices in the quickest way possible.
Here is a list of new features offered by Acterys Apps for Xero, QuickBooks, Hubspot, Dear Inventory, and MYOB integration with Power BI.
New Reporting Features in Acterys Apps
Following the tremendous success of these solutions with now more than 1000+ companies under management, we have made significant improvements to all Apps (Xero, QuickBooks, HubSpot, MYOB, Dear Inventory) in particular the Power BI related Xero Reporting and Budgeting aspects. These include nearly all of the most asked for features on our Customer Success Platform and then some more.
Here are the details:
Features relevant to all Apps
New Currency Wizard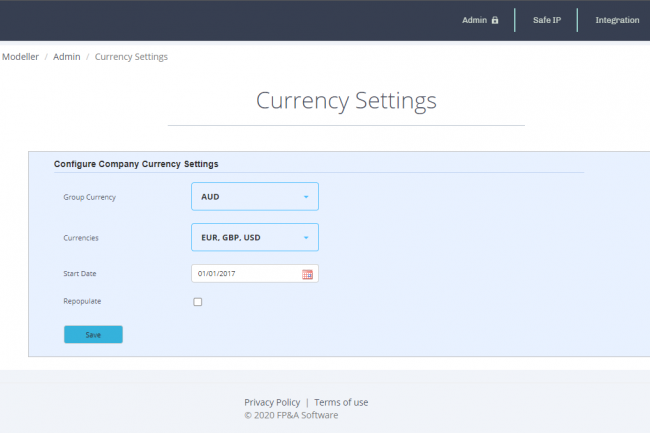 This wizard enables users to choose an unlimited number of currencies that are then loaded in a currency data model that is automatically updated with the latest foreign exchange rates. In all relevant ledgers (e.g. GL, invoices, etc.) new views enable users to retrieve their data in local currency and the group currency.
Features for Xero Reporting & Budgeting
Significantly Improved Xero Power BI Reporting Template
The completely overhauled Power BI Xero report now includes budgets and the new variance visual with "small multiples" analysis support: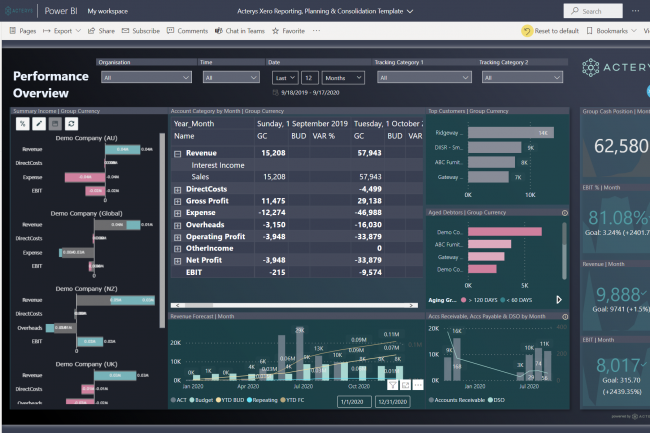 Management Dashboard with Actual Budget Comparisons
Acterys now automatically loads Xero budget numbers that can be updated with all options.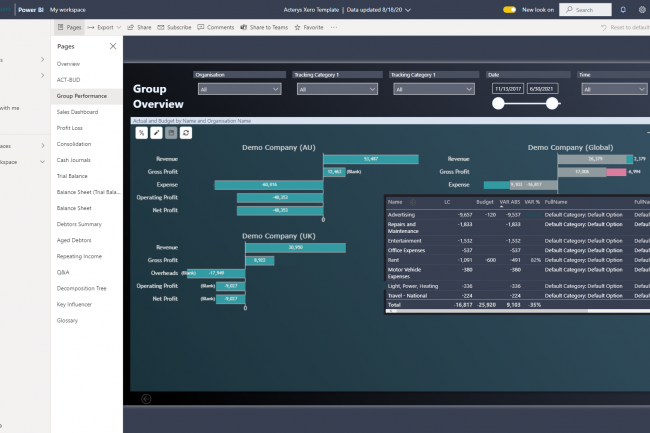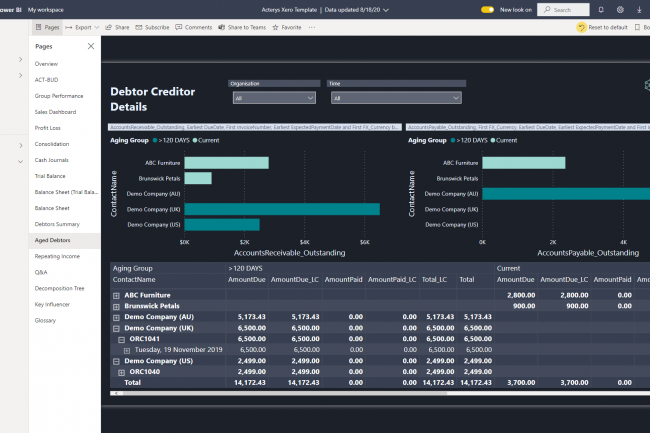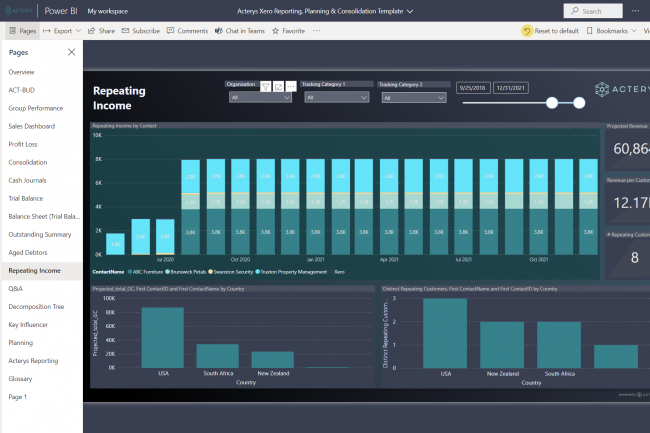 New "Repeating Invoices" table supporting better forecasting
Repeating invoice details that enable precise forecasting for future revenues are now available in the Xero App.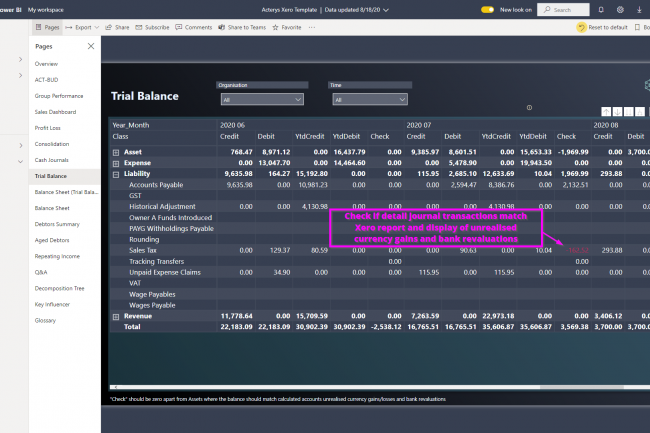 New "Trial Balance Report"
A new table named 'Trial Balance Report" and related reports are now available in the Acterys Xero App that includes "unrealized currency gains" and other items that are not available via the conventional Journals API endpoint.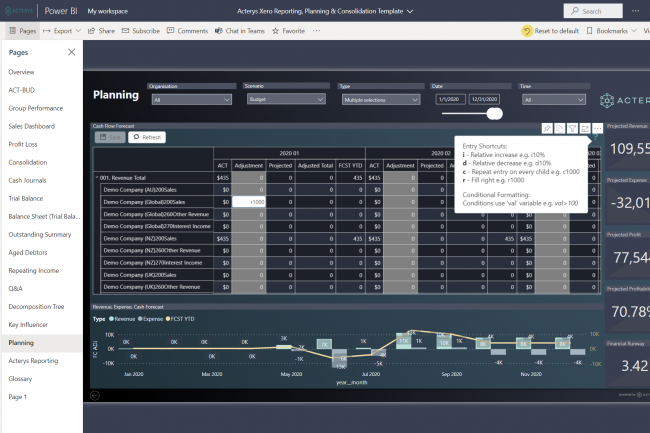 New Xero & MYOB Cashflow Forecasting Templates
This template includes fully customizable, indirect cash flow report structures where users can amend/update future projections with all Acterys features.
New Tables for Xero Reporting
Xero Summary Budget Table and reports
"Repeating Invoices"
Repeating Invoice details
"Trial Balance Report"
New "Users" table
This table includes all details of every user across all Xero companies that are connected with Acterys
New "Quotes" table for Xero
This table includes all details of quote in all companies that you have connected to Acterys.
New "Assets" table for Xero
Xero Invoice Cube Deprecated
Due to very limited use, we are no longer automatically creating/updating the Xero cube. The detailed Xero invoices table that's for most analytical requirements the better choice is of course still available.
Upgrading To The New Template
Existing customers that use an older version of the Acterys Apps please contact support to discuss the best upgrade options.