Op maat gemaakte Extended Planning & Analytics (xP&A) oplossingen voor elke bron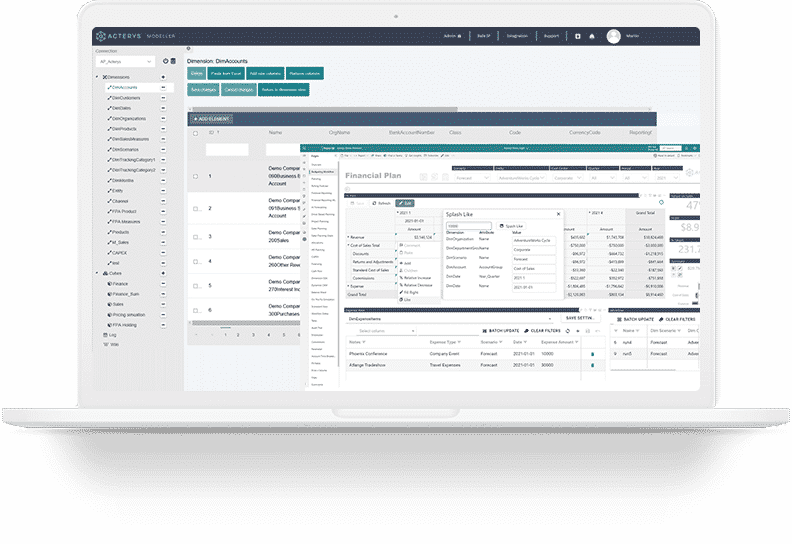 Een complete reeks oplossingen voor consolidatie, planning en rapportage
Acterys Premium stelt gebruikers in staat om onbeperkte datamodellen te creëren in een cloud of on-premise datawarehouse van elke gegevensbron (ERP, boekhouding, CRM, enz.). De Acterys planning engine biedt krachtige, gelijktijdige write-back en planning voor een onbeperkt aantal gebruikers. Alle functies zijn toegankelijk vanuit Power BI, Excel of andere frontend applicaties voor volledig aanpasbare xP&A use cases zoals budgettering & forecasting, S&OP, cash flow forecasting, financial close, workforce planning, en nog veel meer.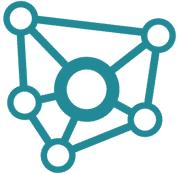 Bouw met een paar muisklikken volledig bewerkbare, met AI verrijkte analysemodellen vanuit elke bron.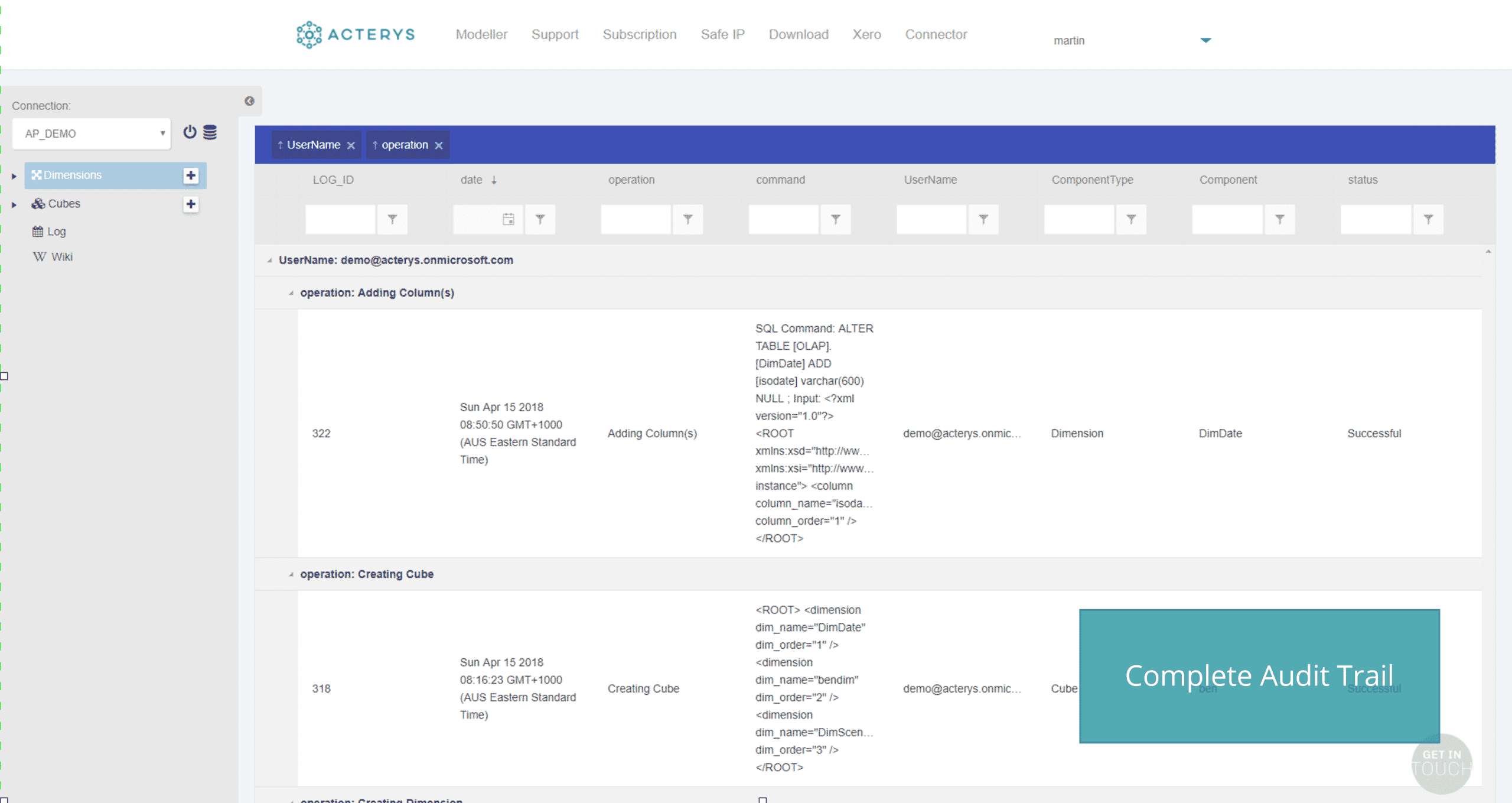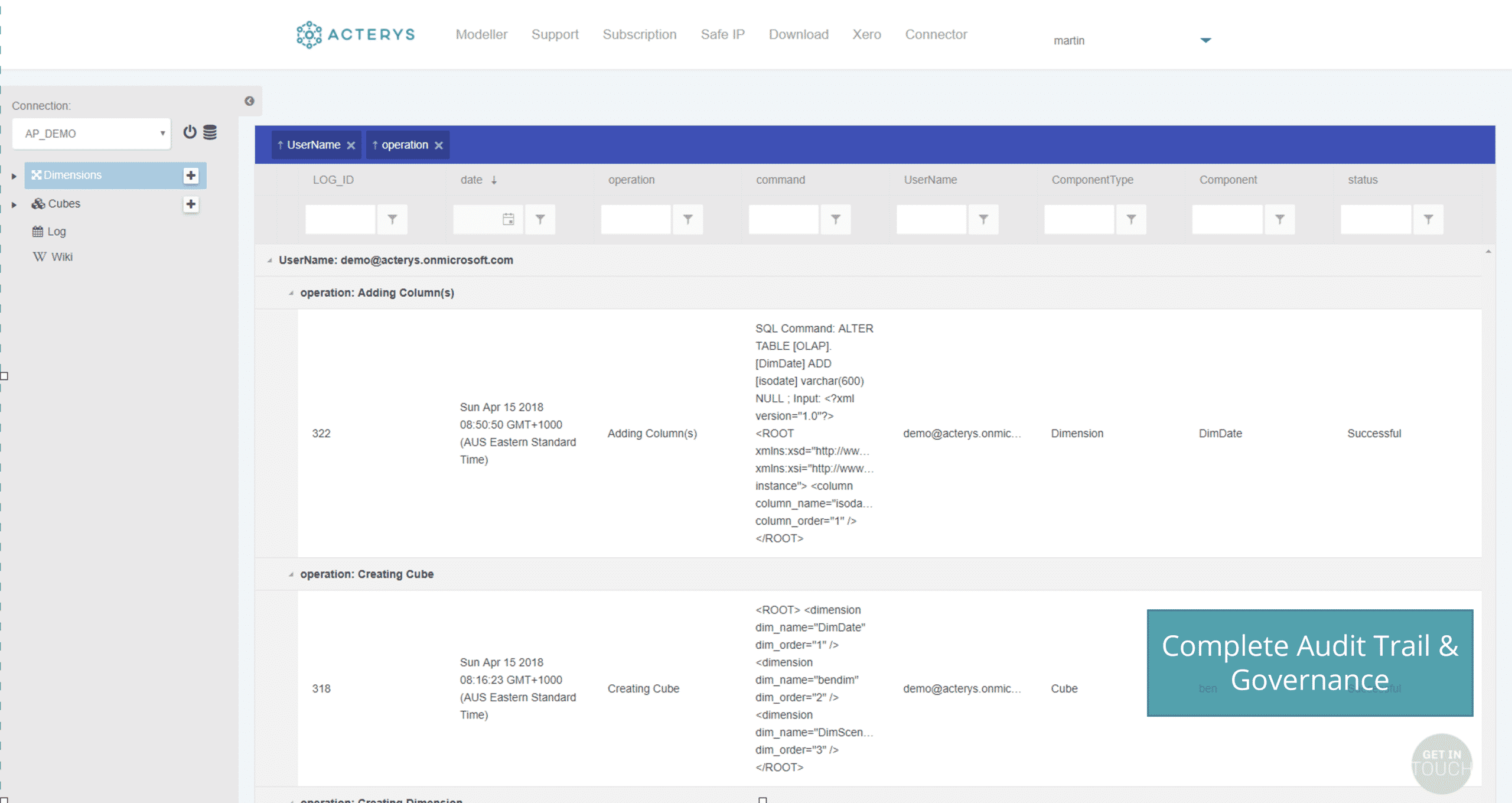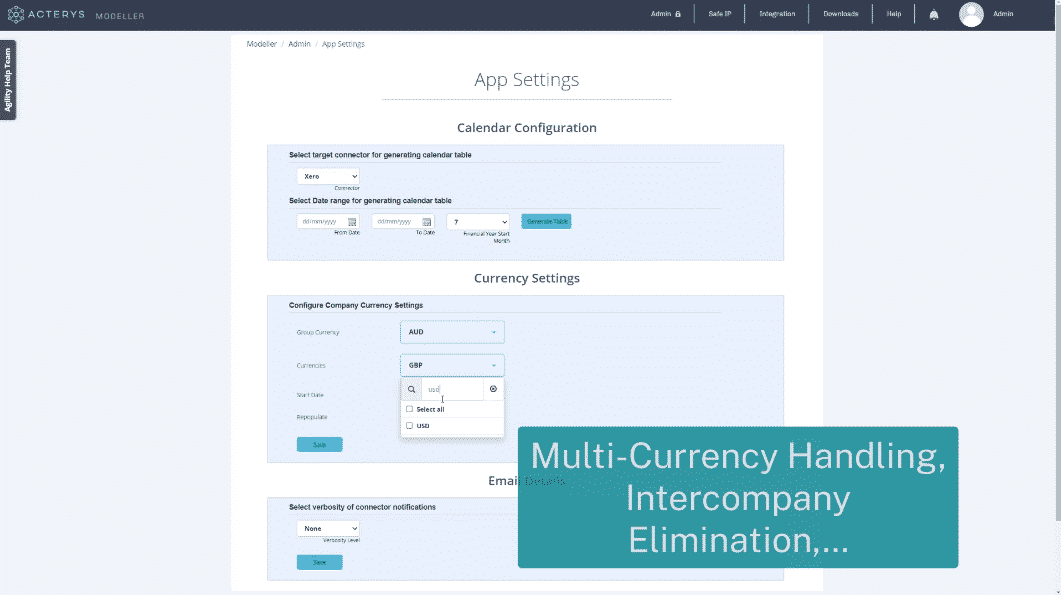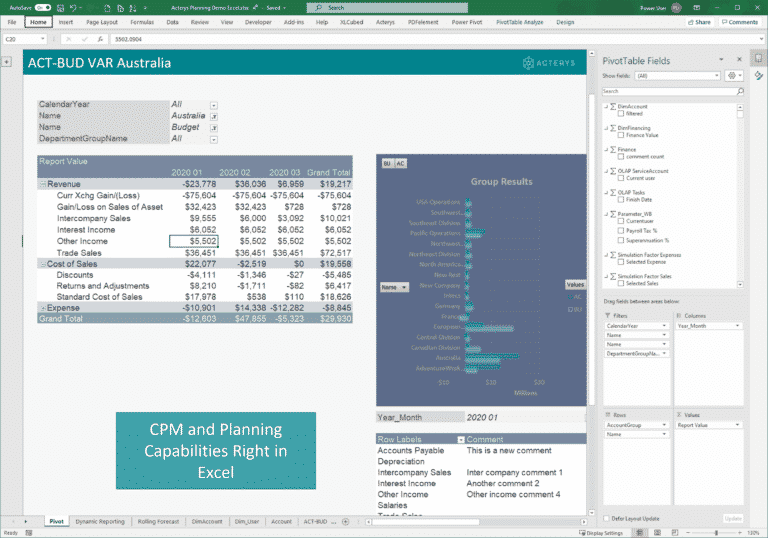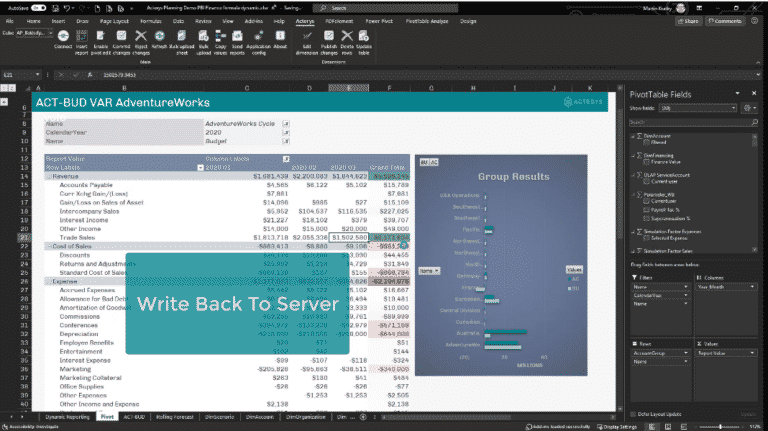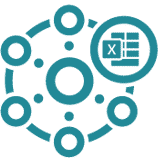 Acterys Excel invoegtoepassing
Ontsluit de mogelijkheden voor dynamische planning, financiële rapportage en consolidatie binnen Excel via een gecentraliseerd servermodel.

Aangepaste Power BI-beelden
Uitgebreide planningsfuncties en bewerking direct op Power BI-rapporten via 8 aangepaste visuals.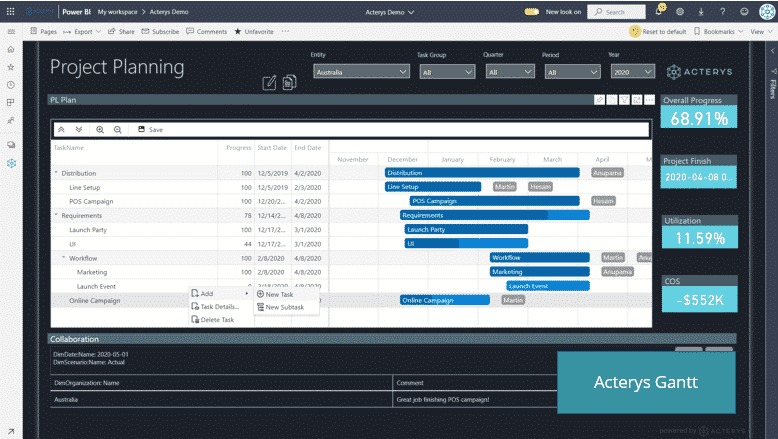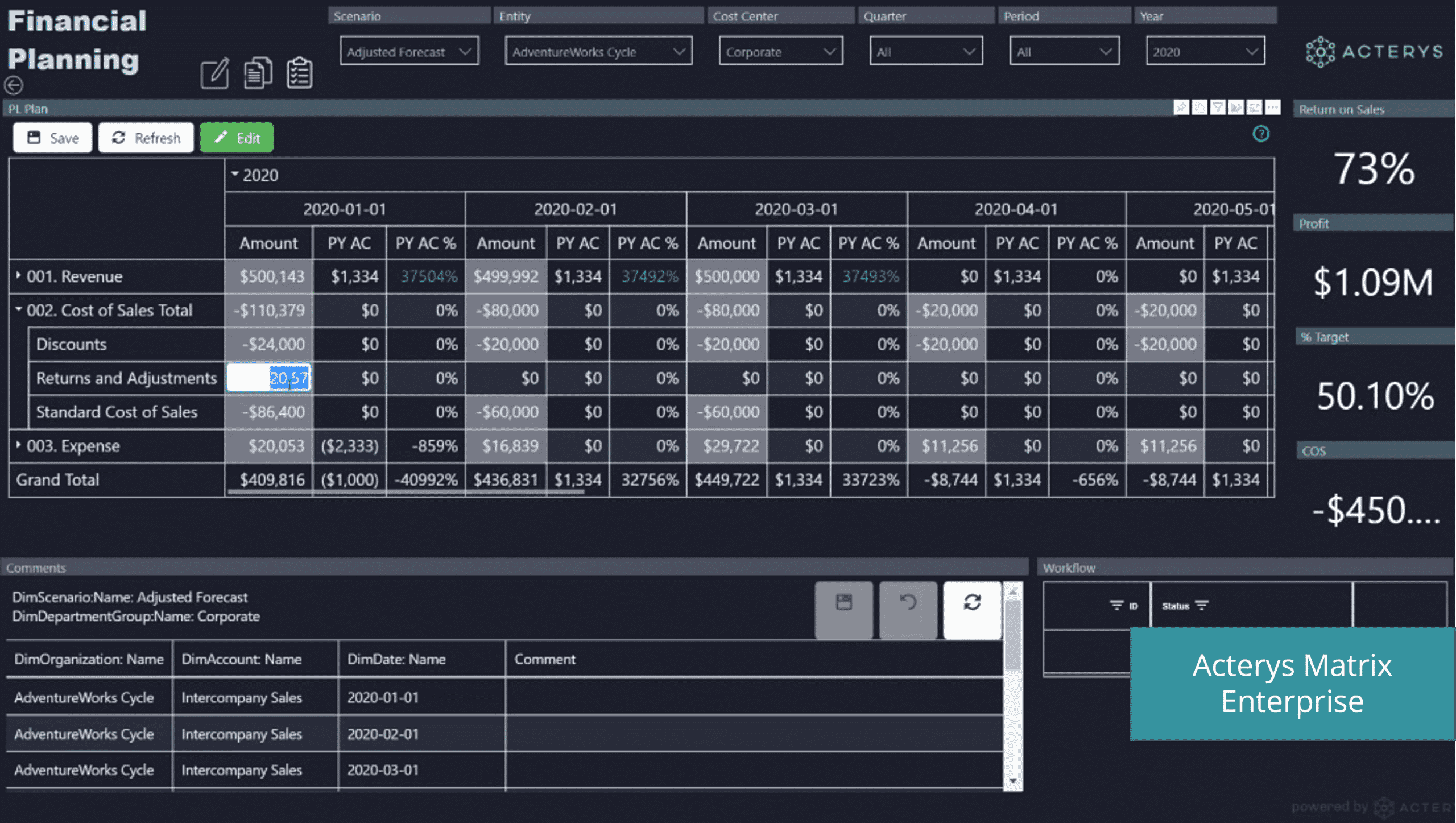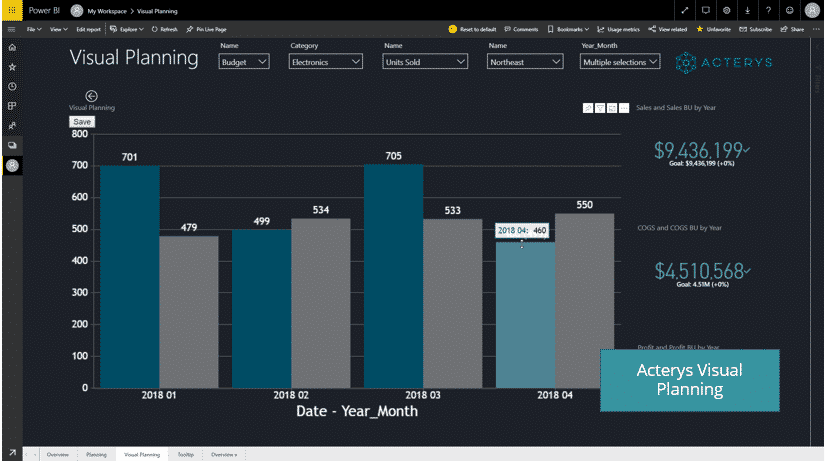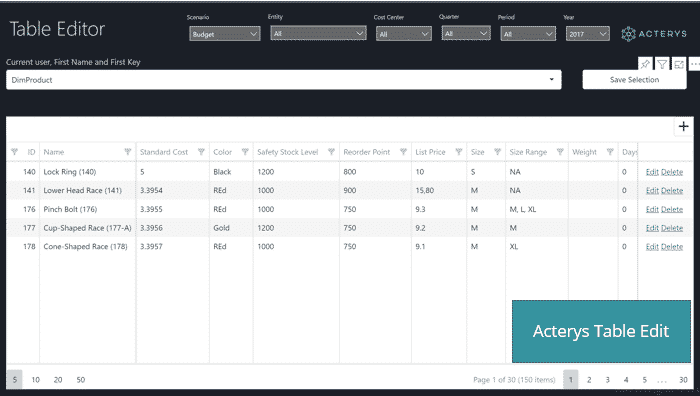 Getuigenissen van klanten
"We hebben alle alternatieven getest: de enige oplossing die echt naadloos samenwerkt met Power BI is Acterys"
"Super vlotte, snelle implementatie van rapportering, planning en consolidatie voor onze 30 wereldwijde entiteiten"
"We konden niet geloven hoe snel we resultaten hadden die perfect geïntegreerd waren met onze bestaande processen."
"Ons voorspellingsproces werd teruggebracht van 3 weken naar 4 uur"
Praat met onze oplossingenexperts om te zien waarom Acterys Premium oplossingen de juiste oplossing zijn voor uw uitgebreide planning- en rapportagebehoeften.