In deze post-pandemische onzekere tijden is het nu belangrijker dan ooit dat uw plannings- en budgetteringsprogramma op u is afgestemd. Acterys Visual Planning, met zijn AI-technologie, helpt u de zaken van alle kanten te bekijken. Elke verandering in de gegevens kan in enkele minuten worden gemodelleerd en in real-time worden bekeken, zodat u op de hoogte bent van mogelijke risico's en scenario's.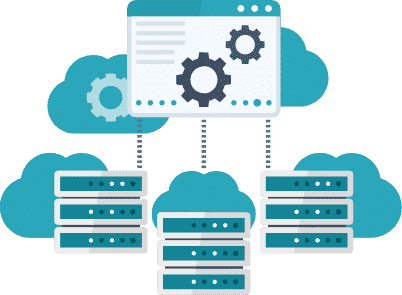 Modernize Your Planning & Analytics with our Free Trial Now
Make actionable decisions with Acterys and fast-track your plans and budgets. Changes in data can be modeled in minutes and viewed in real-time, informing you of possible risks and allowing you to simulate what-if scenarios quickly.
Indringende inzichten, beter dashboard, eenvoudigere prognoses
Bereid je voor op het onbekende met de kracht van agile planning. De Acterys Visual Planning app met zijn intuïtieve interface stelt bedrijven in staat om nieuwe veranderingen waar te nemen en what-if scenario's in real-time te creëren. Met de drag-and-change functie kunt u nieuwe mogelijkheden uittesten door waarden in verschillende grafieken te wijzigen, en de resulterende scenario's te gebruiken door ze gemakkelijk in het centrale gegevensmodel op te nemen.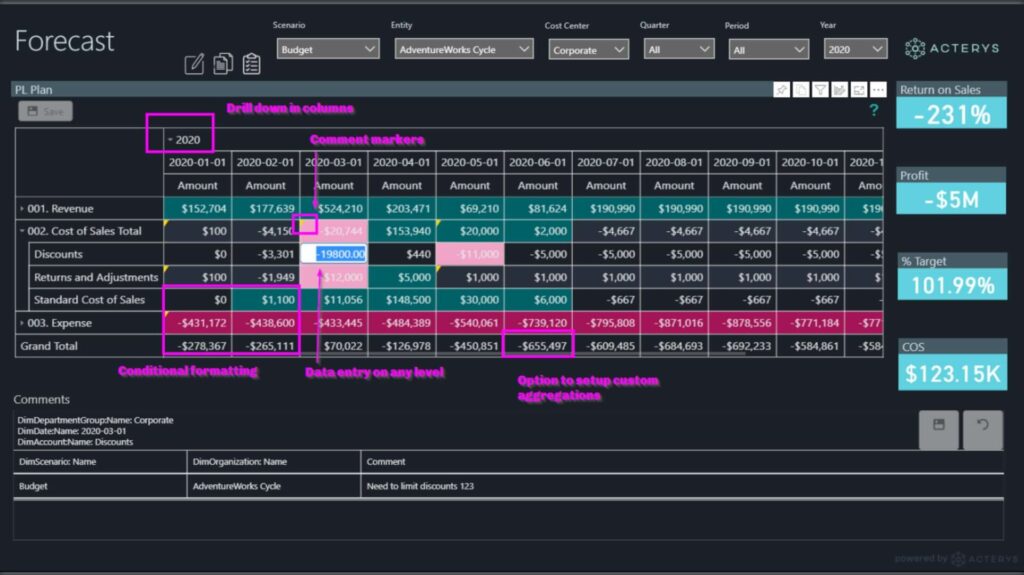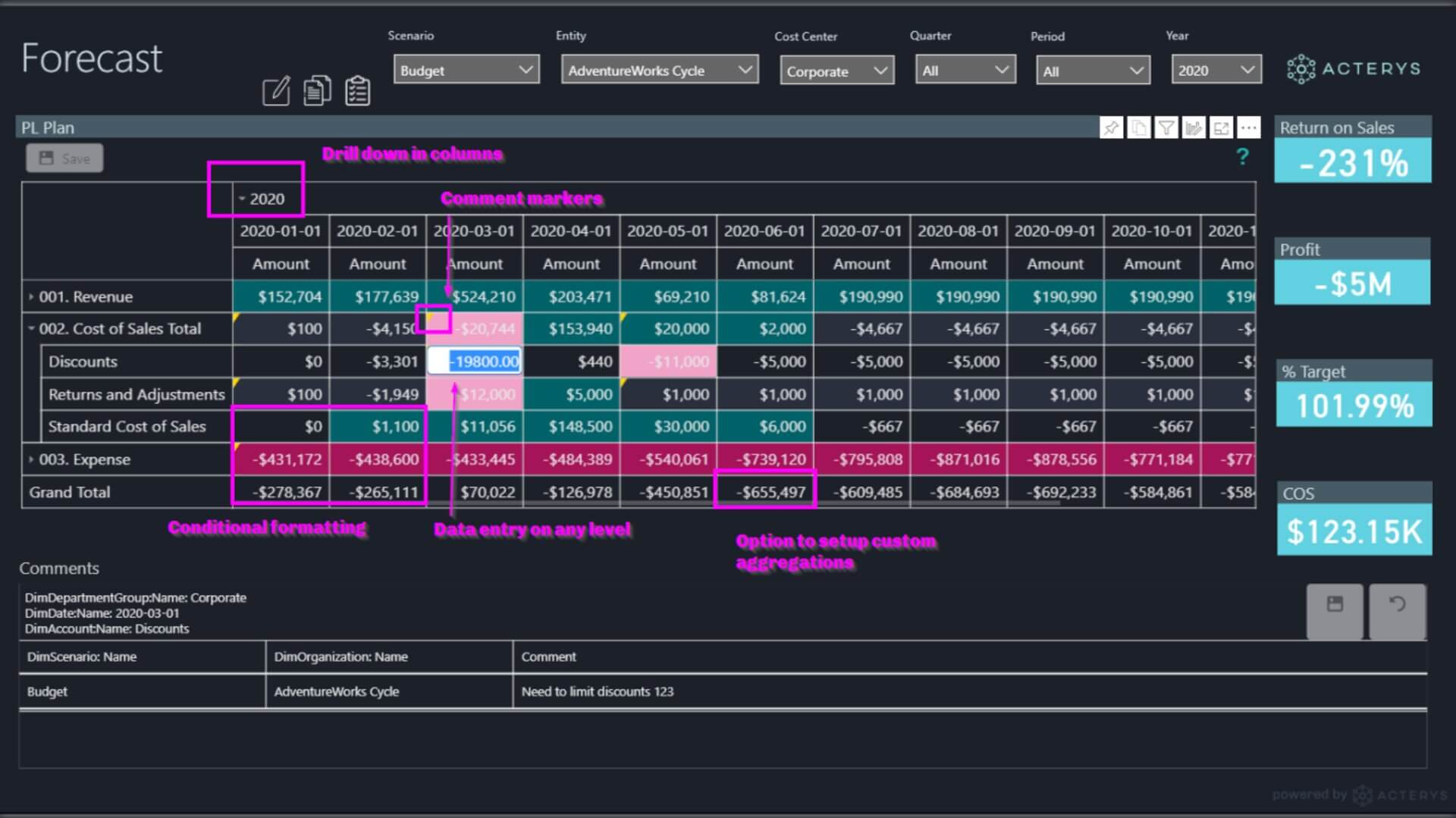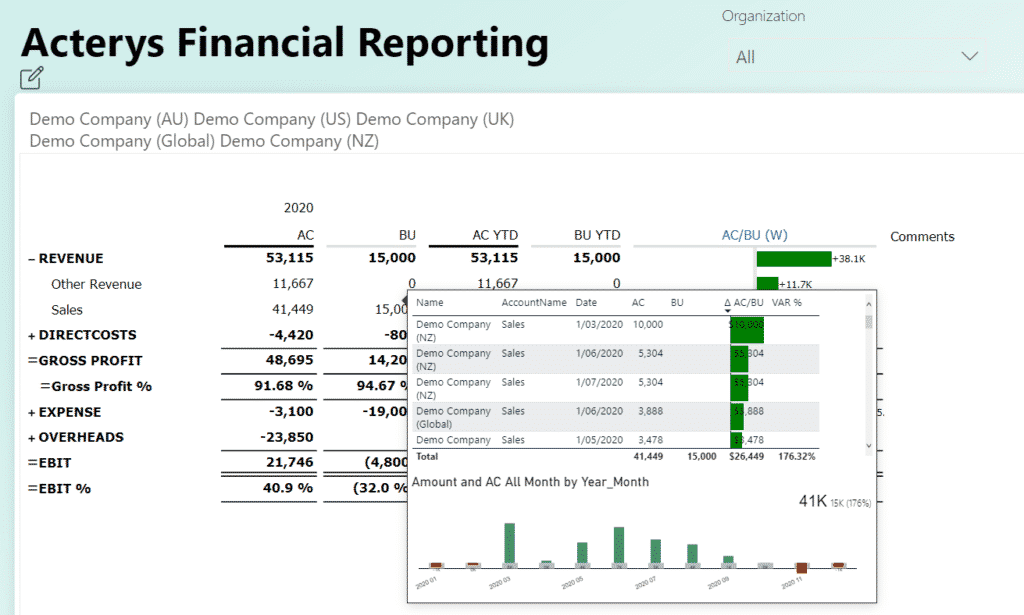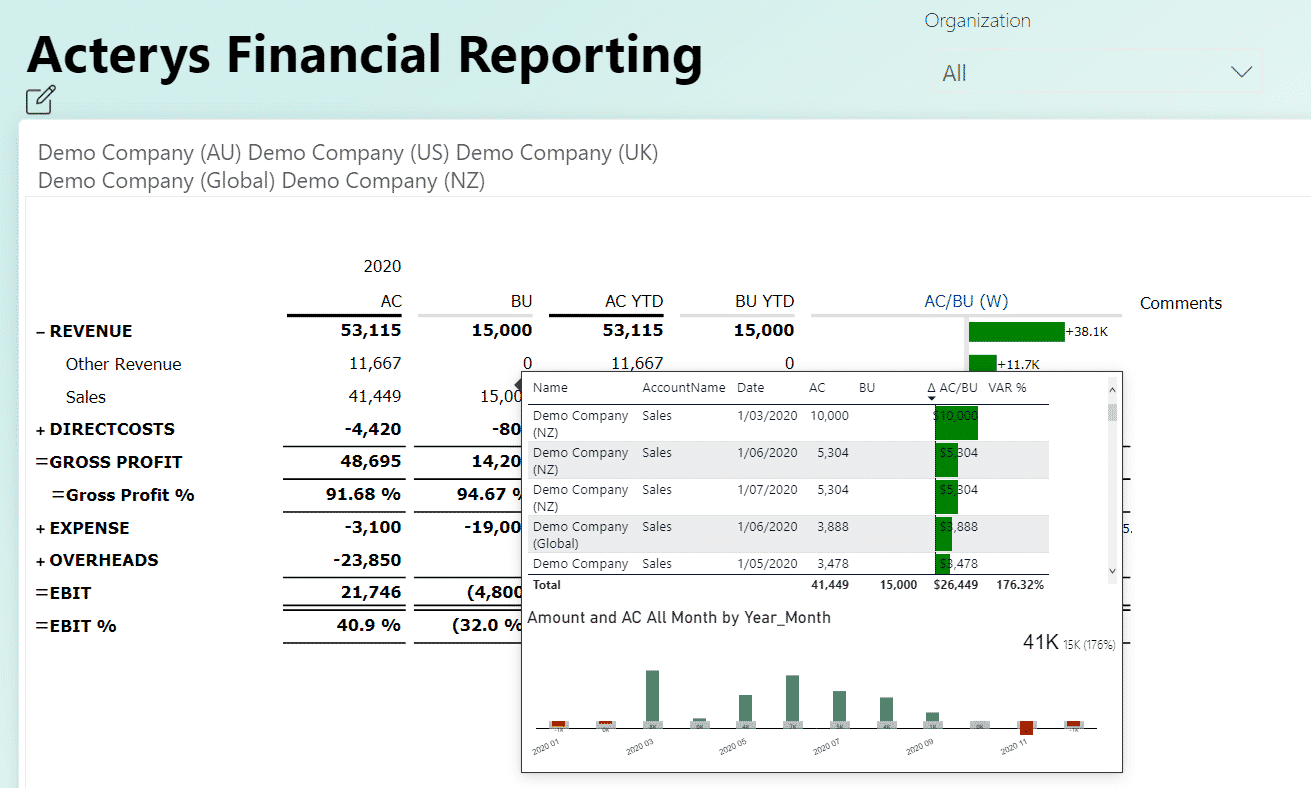 Krijg inzicht in de factoren die bijdragen tot het maximaliseren van uw winstgevendheid. Gebruik een enkele bron van waarheid, maak nauwkeurige analyses van kosten en winst, en neem elk initiatief op basis van bruikbare inzichten die uit ruwe bedrijfsgegevens worden gehaald. Houd verschillen tussen uw plannen en realisaties bij met de Acterys Variance App, waarmee u varianties kunt visualiseren, met terugschrijfmogelijkheden voor planning en prognoses.
Diep graven in uw gegevens
Krijg een beter inzicht in uw bedrijf door diep in de gegevens te duiken met de drilldown-functies van Acterys Matrix, pluk de vruchten van de gegevensgranulariteit en concentreer u op uw probleemgebieden. Met Acterys Power BI Templates App voor rapportage, prognose en modellering maakt u uw bedrijfsgegevens uniform en consistent voor een beter begrip.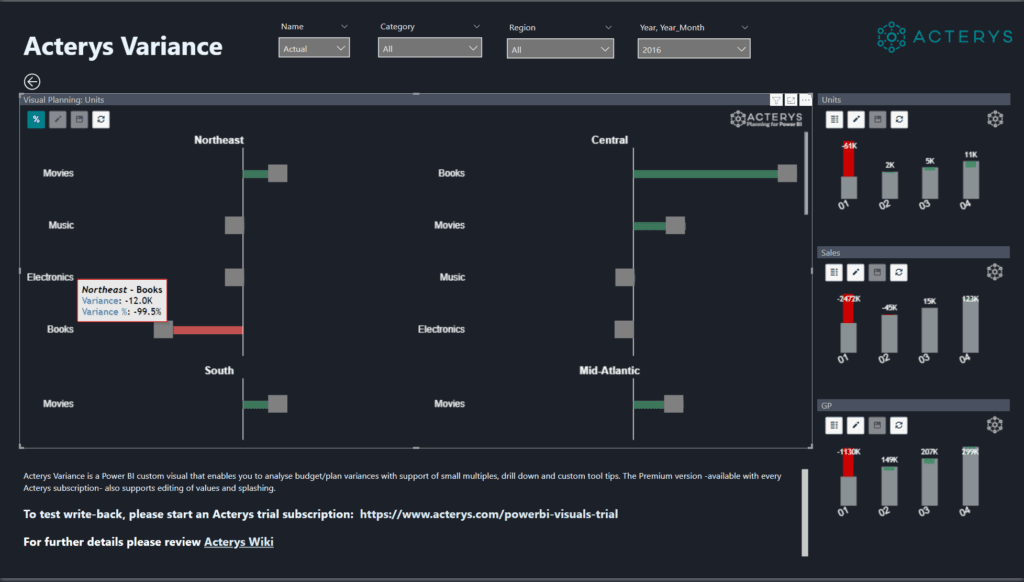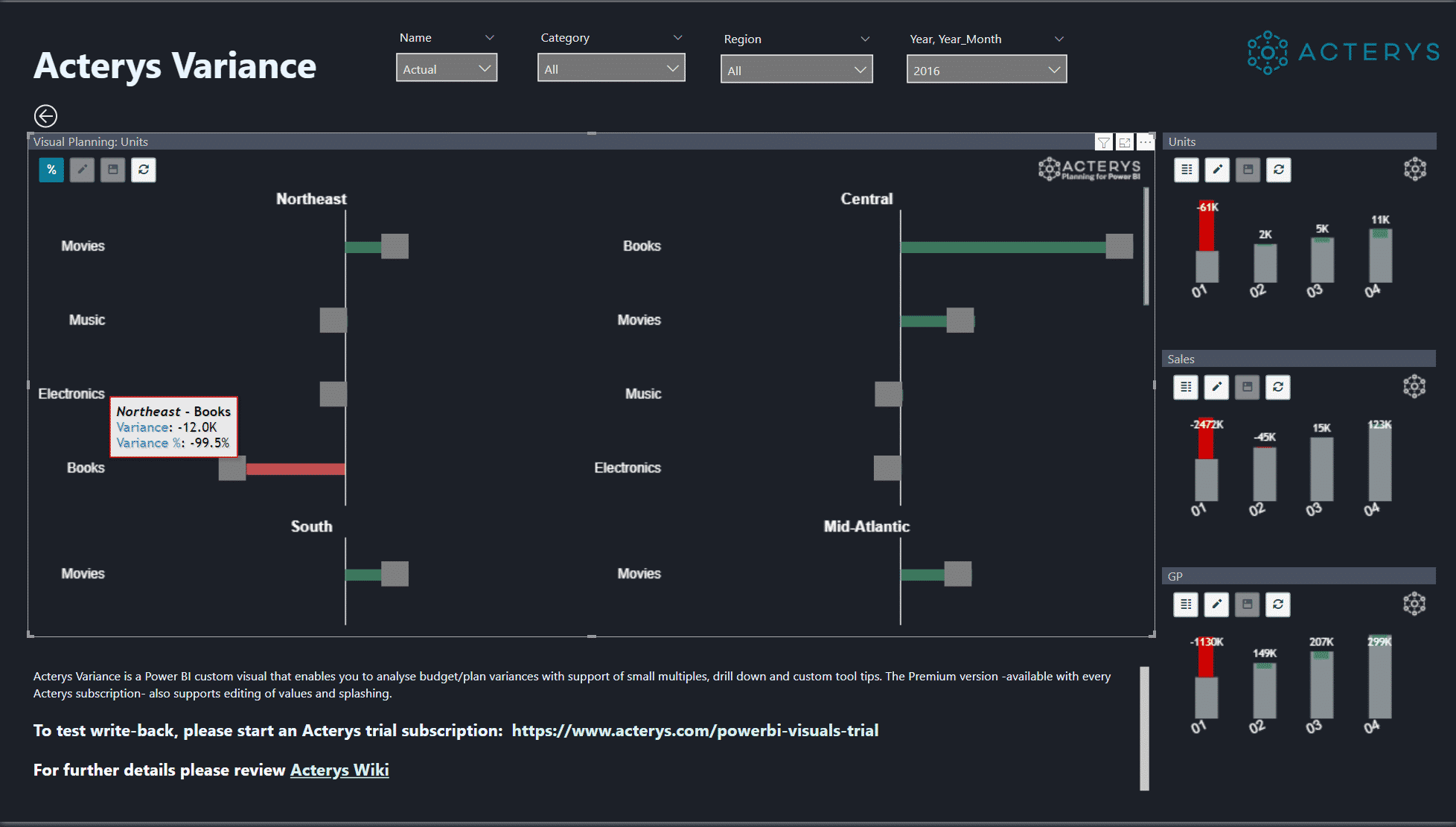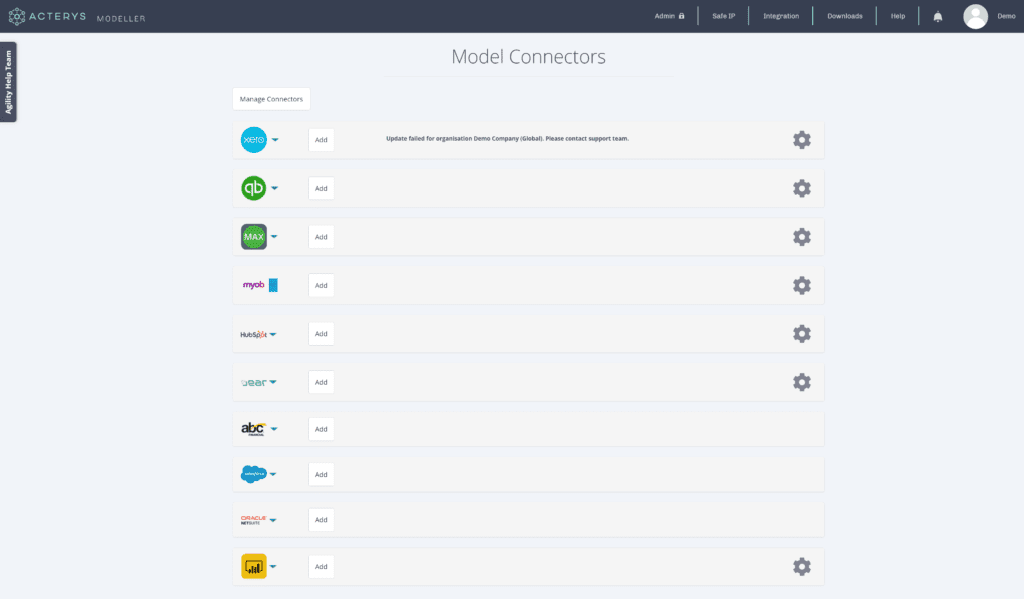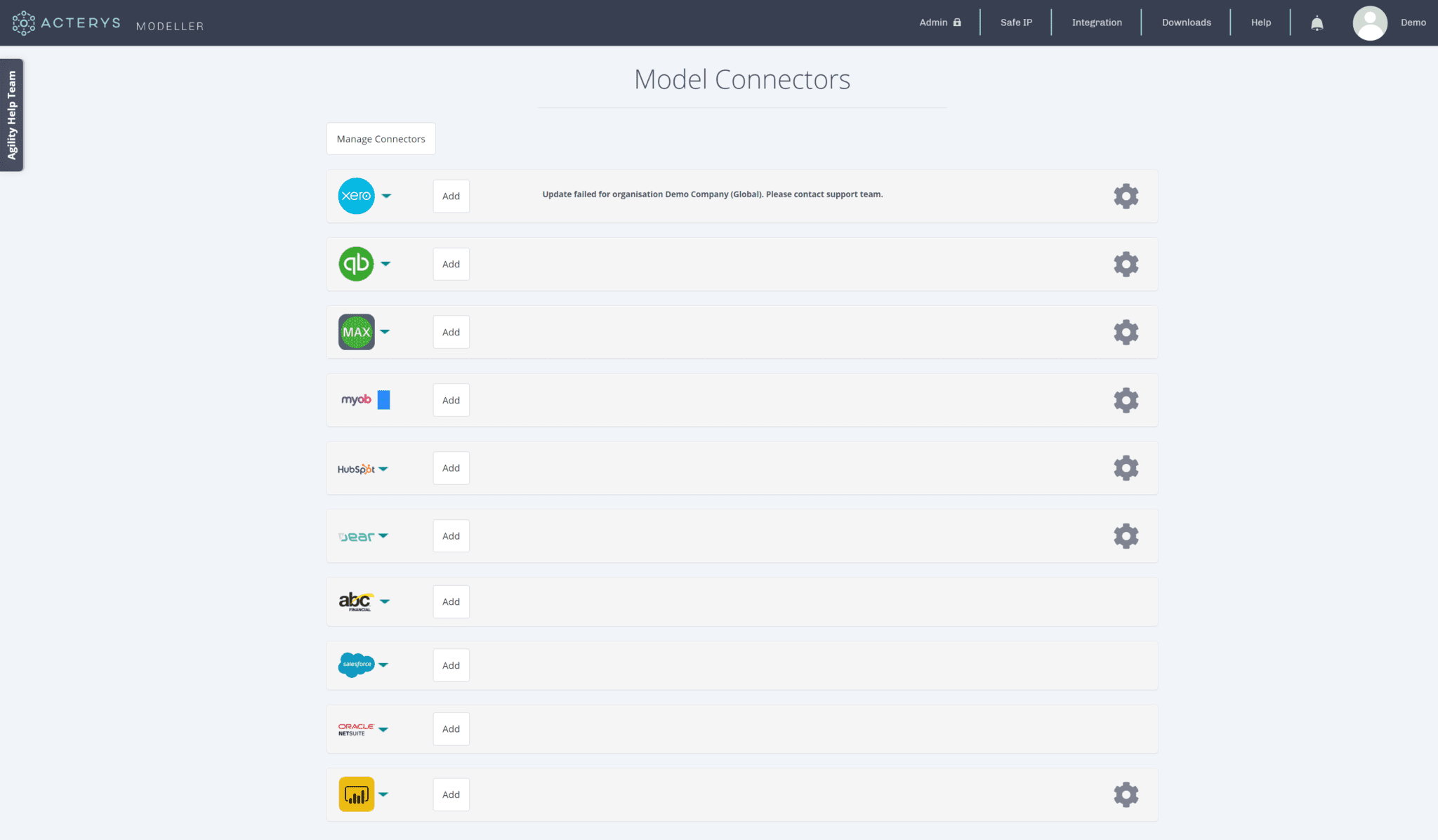 De hulp van een IT-team inroepen om uw software voor planning en budgettering te bedienen is niet erg praktisch. Acterys biedt een intuïtieve interface, gebruiksvriendelijke apps en een aanpak die voortdurend evolueert in overeenstemming met de behoeften van de consument.
Getuigenissen van klanten
"We hebben alle alternatieven getest: de enige oplossing die echt naadloos samenwerkt met Power BI is Acterys"
"Super vlotte, snelle implementatie van rapportering, planning en consolidatie voor onze 30 wereldwijde entiteiten"
"We konden niet geloven hoe snel we resultaten hadden die perfect geïntegreerd waren met onze bestaande processen."
"Ons voorspellingsproces werd teruggebracht van 3 weken naar 4 uur"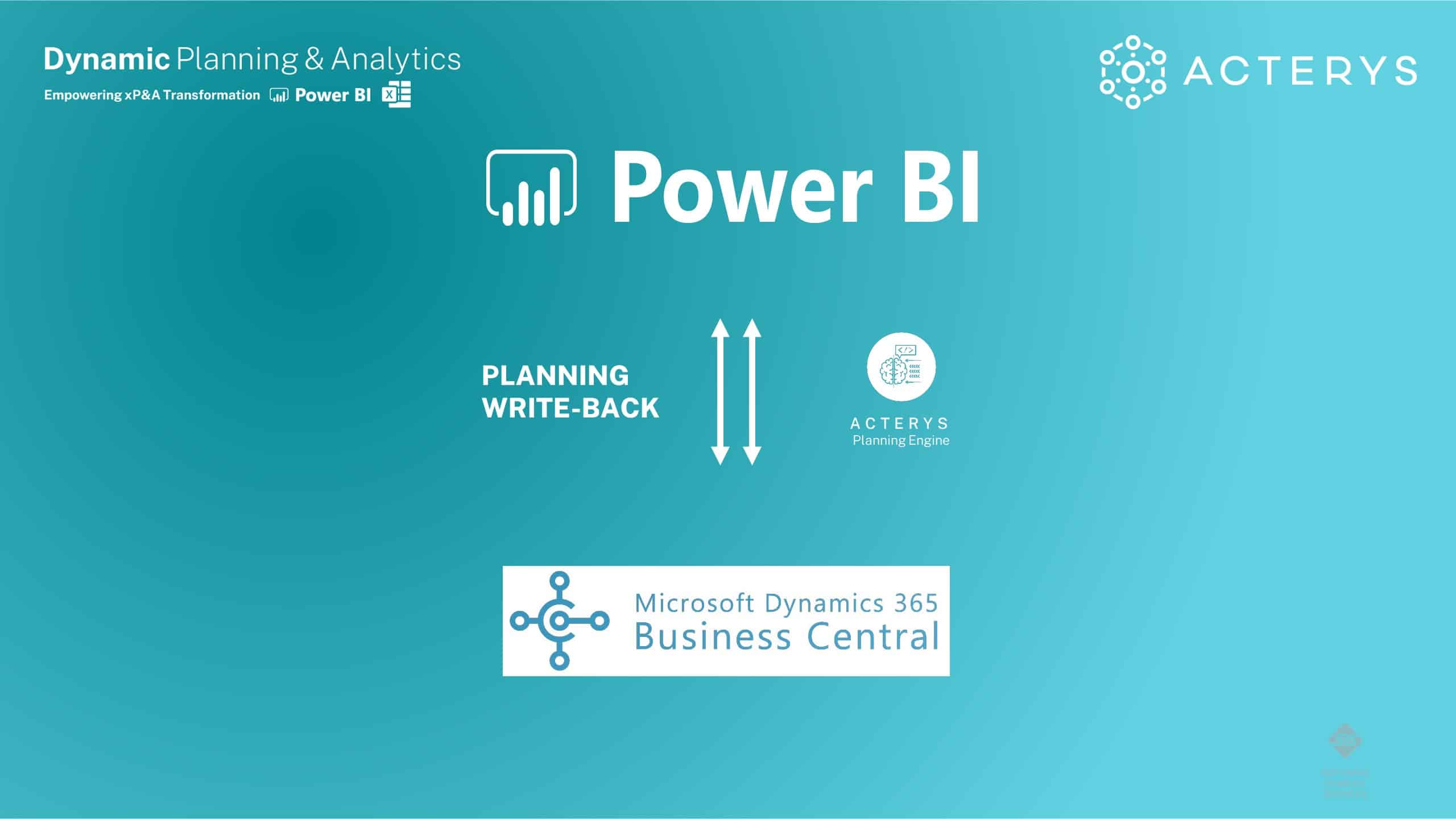 Hoe planning en budgettering toevoegen met Business Central NAV in Power BI
Power BI biedt ongeëvenaarde functies voor analyse en visualisatie: in dit bericht leggen we uit hoe u uitgebreide planning en budgettering kunt toevoegen met alle edities van Business Central en NAV.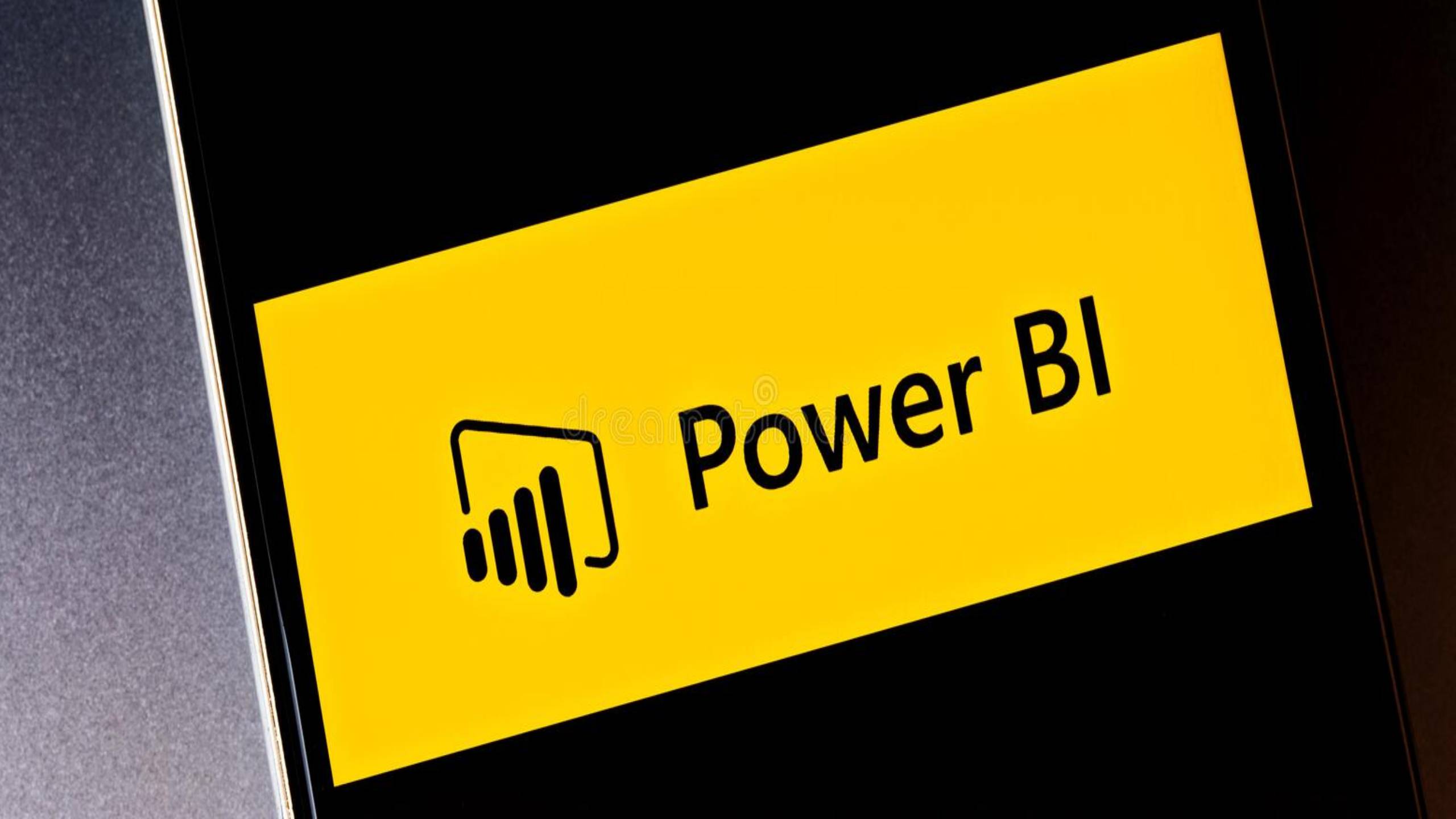 Hoe planning, prognose en terugschrijven te implementeren in Power BI
Power BI is het toonaangevende analytics platform - met de juiste aanpak kan het worden omgetoverd tot een uiterst veelzijdig en krachtig platform voor Planning, Forecasting en Write back.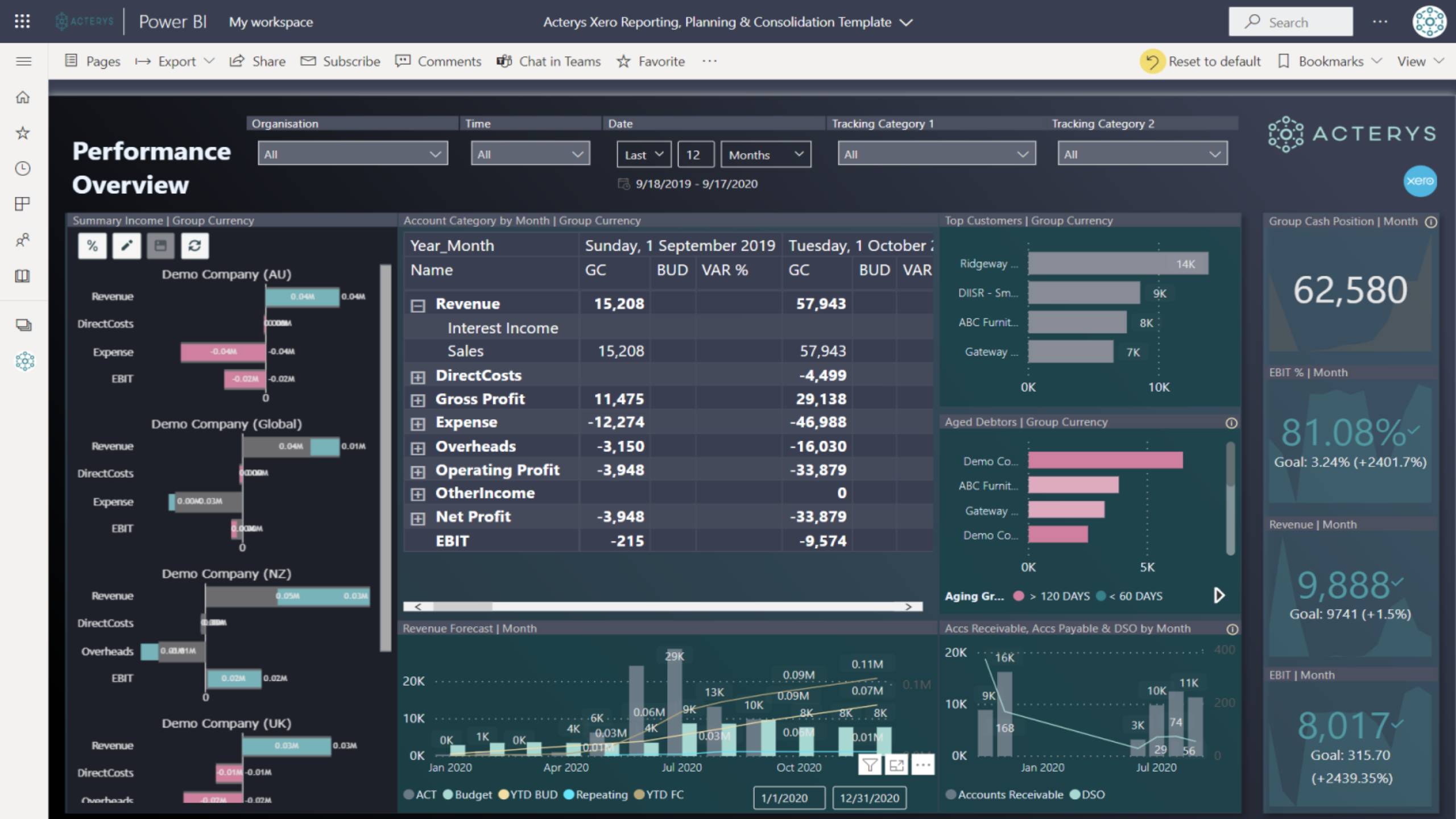 Rapportage en planning opnieuw gedefinieerd: Xero | QuickBooks | HubSpot | Dear | MYOB
Na het enorme succes van deze oplossingen met inmiddels meer dan 1000+ bedrijven onder beheer hebben we belangrijke verbeteringen aangebracht in alle Apps.