FP&A oplossingen voor accountantskantoren
Stel uw boekhoudpraktijk in staat om betrouwbare, goed onderbouwde financiële oplossingen aan cliënten te leveren met behulp van de krachtige FP&A-tools van Acterys. Ons op Power BI gebaseerde automatiseringsplatform helpt u alle belangrijke gebieden te bestrijken, waaronder planning, budgettering en alle vormen van prognoses, zodat u en uw klanten over de ultieme oplossing beschikken om de meest complexe bedrijfsvragen eenvoudig en snel te beantwoorden.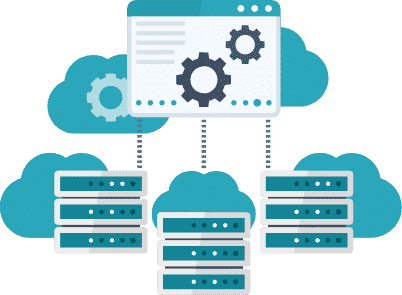 Modernize Your Planning & Analytics with our Free Trial Now
Make actionable decisions with Acterys and fast-track your plans and budgets. Changes in data can be modeled in minutes and viewed in real-time, informing you of possible risks and allowing you to simulate what-if scenarios quickly.
Uw partner in het bouwen van flexibele FP&A oplossingen voor uw klanten
Flexibele rapportage van het hoogste niveau binnen handbereik van uw cliënten
Bied uw klanten volledige controle over alle aspecten van hun bedrijfsprestaties met interactieve Power BI-dashboards en -rapporten die kunnen worden teruggeschreven. Maak gebruik van 8 Acterys aangepaste visuals waarmee u reguliere en what-if scenario's kunt visualiseren, aanpassen en plannen met real-time impactanalyse. Met een slim data warehouse aan de achterkant kunt u waarden opslaan in tabellen en ze toegankelijk maken voor de hele organisatie.
Bovendien kunnen uw klanten profiteren van hetzelfde niveau van lees-/schrijfinteractiviteit en flexibiliteit op spreadsheets met behulp van Acterys Excel Add-in. Bovendien hebben klanten toegang tot rapporten en kunnen ze aanpassingen maken op hun mobiele apparaten, zodat ze verbonden blijven met hun bedrijf en altijd en overal inzichten kunnen zien.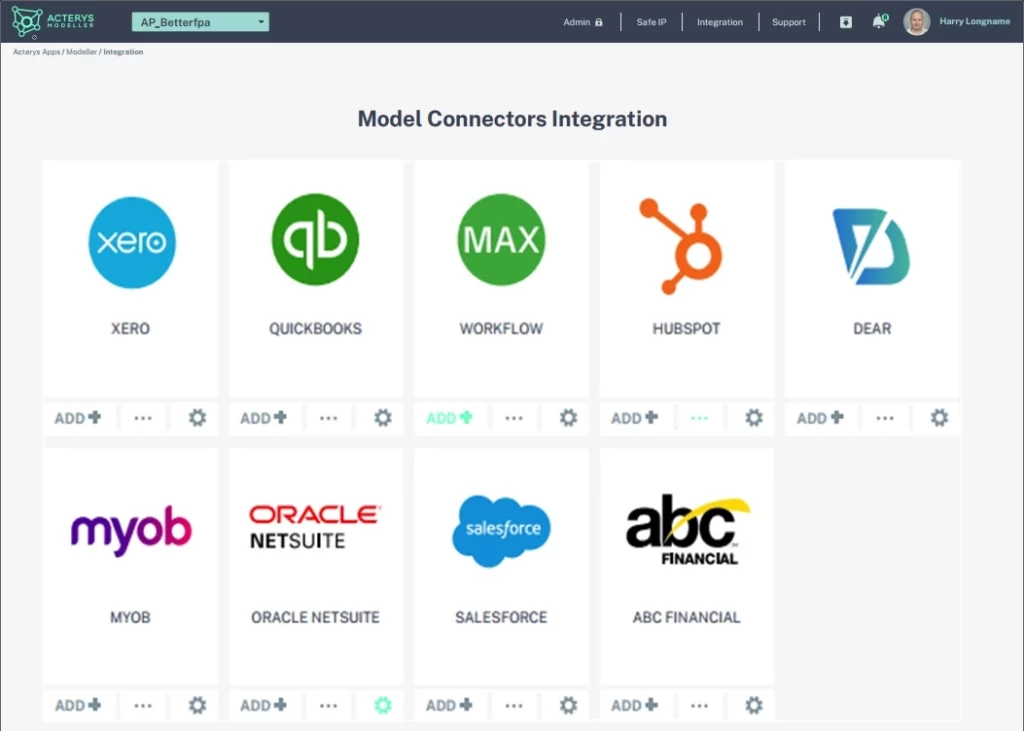 Integreer onmiddellijk met om het even welke ERP/boekhoudsoftware
Of u de boekhouding van uw klanten nu beheert in Xero, QuickBooks of een andere populaire ERP/boekhoudsoftware, Acterys biedt onmiddellijke connectiviteit met één klik om gegevens van waar u maar wilt mee te nemen. Met de modules Power BI Sync en Instant Link kunt u boekhoudgegevens uit vrijwel elke bron consolideren en modelleren, zodat u de Power BI-rapporten voor uw klant automatisch kunt vullen en updates in realtime kunt zien.
Geef een volledig beeld van de bedrijfsprestaties van uw klanten
Stel uw klanten in staat een volledig beeld te krijgen van hun bedrijfsprestaties met de krachtige FP&A-oplossing van Acterys. Of het nu gaat om één Xero- of QuickBooks-bedrijf of 50, het consolideren en modelleren van gegevens om aan uw rapportage-eisen te voldoen is een fluitje van een cent.
Creëer één enkele bron van waarheid om rapporten en dashboards te bekijken op bedrijfs- of individueel bedrijfsniveau. Verken diepe inzichten door met een paar muisklikken naar beneden te boren en door de gegevens te bladeren. Profiteer van geautomatiseerde intercompany eliminaties, valutaomrekeningen en flexibele financiële perioden, allemaal via één geïntegreerd platform.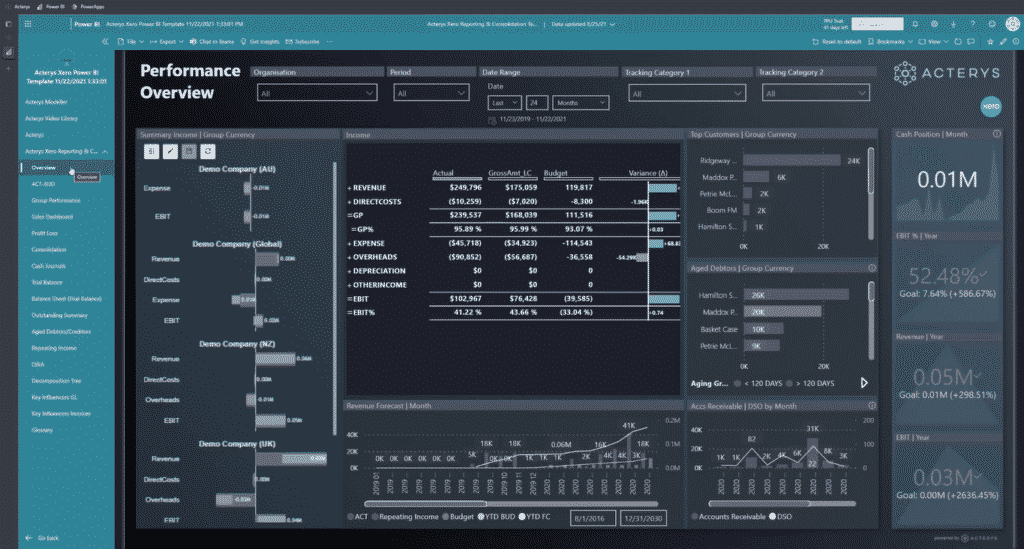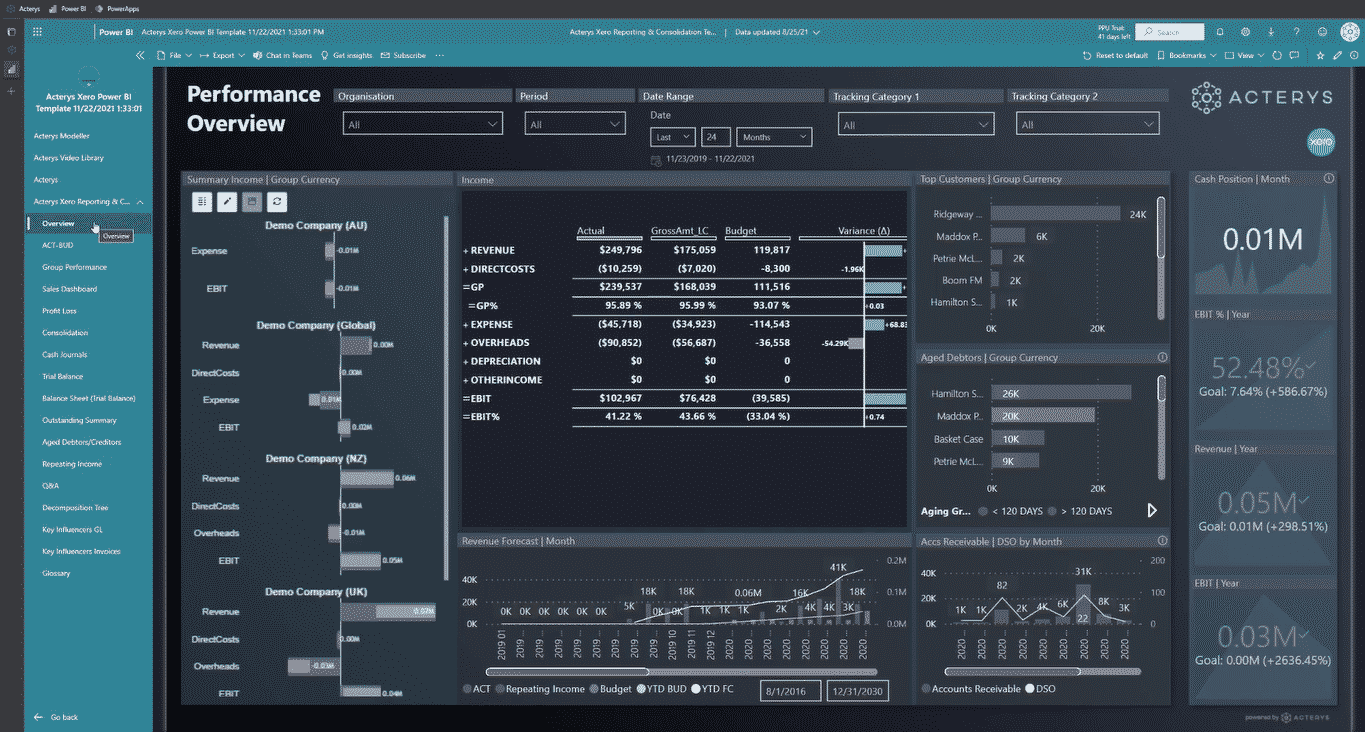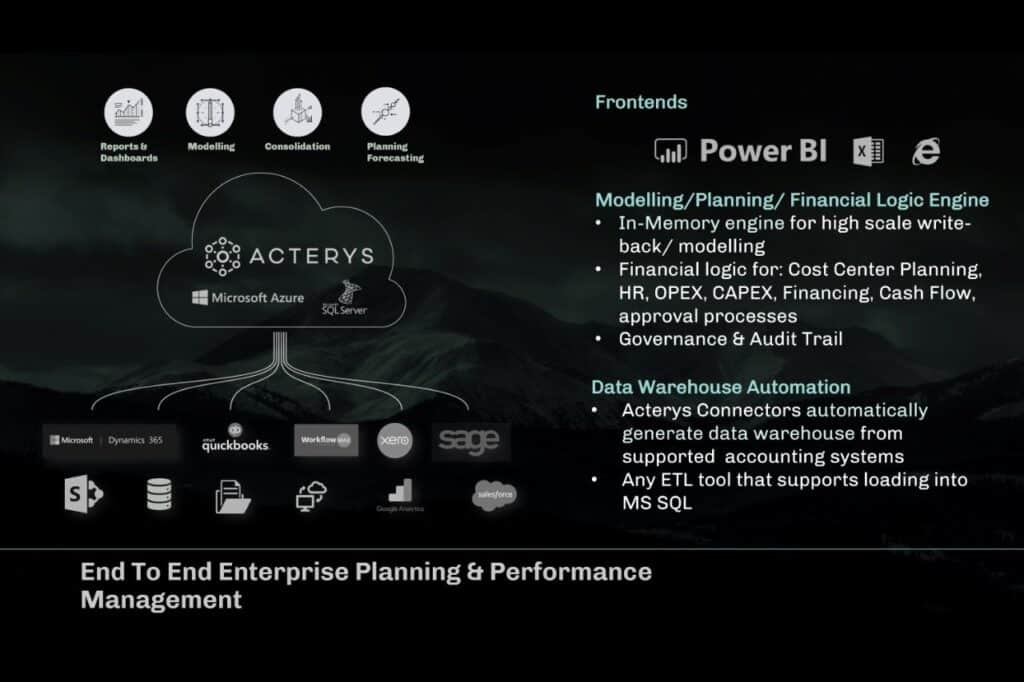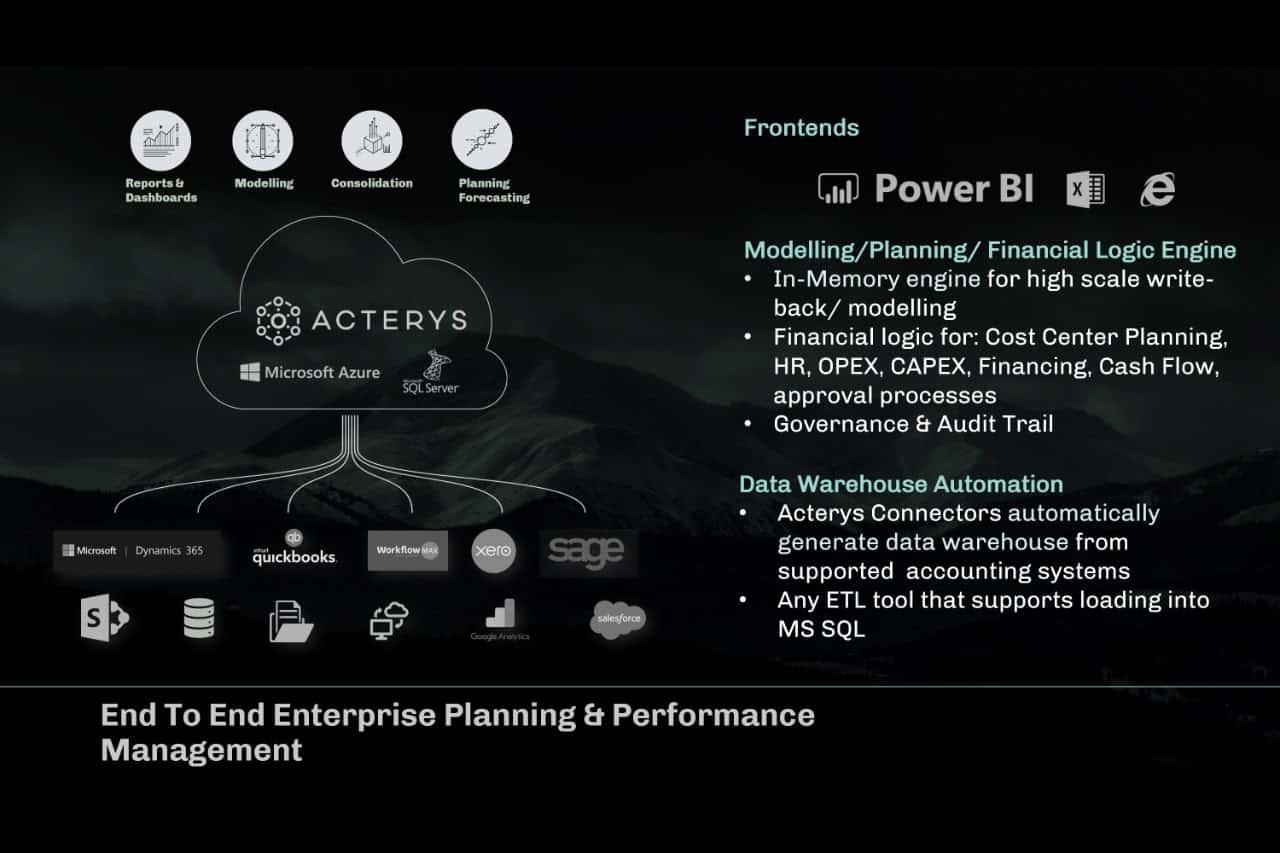 Laat Acterys de volledige FP&A levenscyclus afhandelen
Cliënten vertrouwen erop dat uw boekhoudpraktijk belastingplanning, boekhouding, loonadministratie en andere diensten van topkwaliteit levert. Door een afdeling financiële planning en advies aan uw onderneming toe te voegen, kunt u cliënten mogelijk een one-stop-oplossing bieden die niet alleen het verleden en het heden van hun onderneming bestrijkt, maar ook accurate inzichten verschaft om zich voor te bereiden op de toekomst.
Acterys biedt een robuuste suite van FP&A tools die uw accounting team in staat stelt om praktische en geïntegreerde financiële oplossingen te leveren zonder een in-house team of software op te bouwen. Door Acterys te integreren in het data ecosysteem van uw klanten, rust u hen uit met een self-service platform dat de kracht geeft om te plannen, te budgetteren, te voorspellen en voor te bereiden om het meeste te halen uit kansen in de toekomst.
Getuigenissen van klanten
"We hebben alle alternatieven getest: de enige oplossing die echt naadloos samenwerkt met Power BI is Acterys"
"Super vlotte, snelle implementatie van rapportering, planning en consolidatie voor onze 30 wereldwijde entiteiten"
"We konden niet geloven hoe snel we resultaten hadden die perfect geïntegreerd waren met onze bestaande processen."
"Ons voorspellingsproces werd teruggebracht van 3 weken naar 4 uur"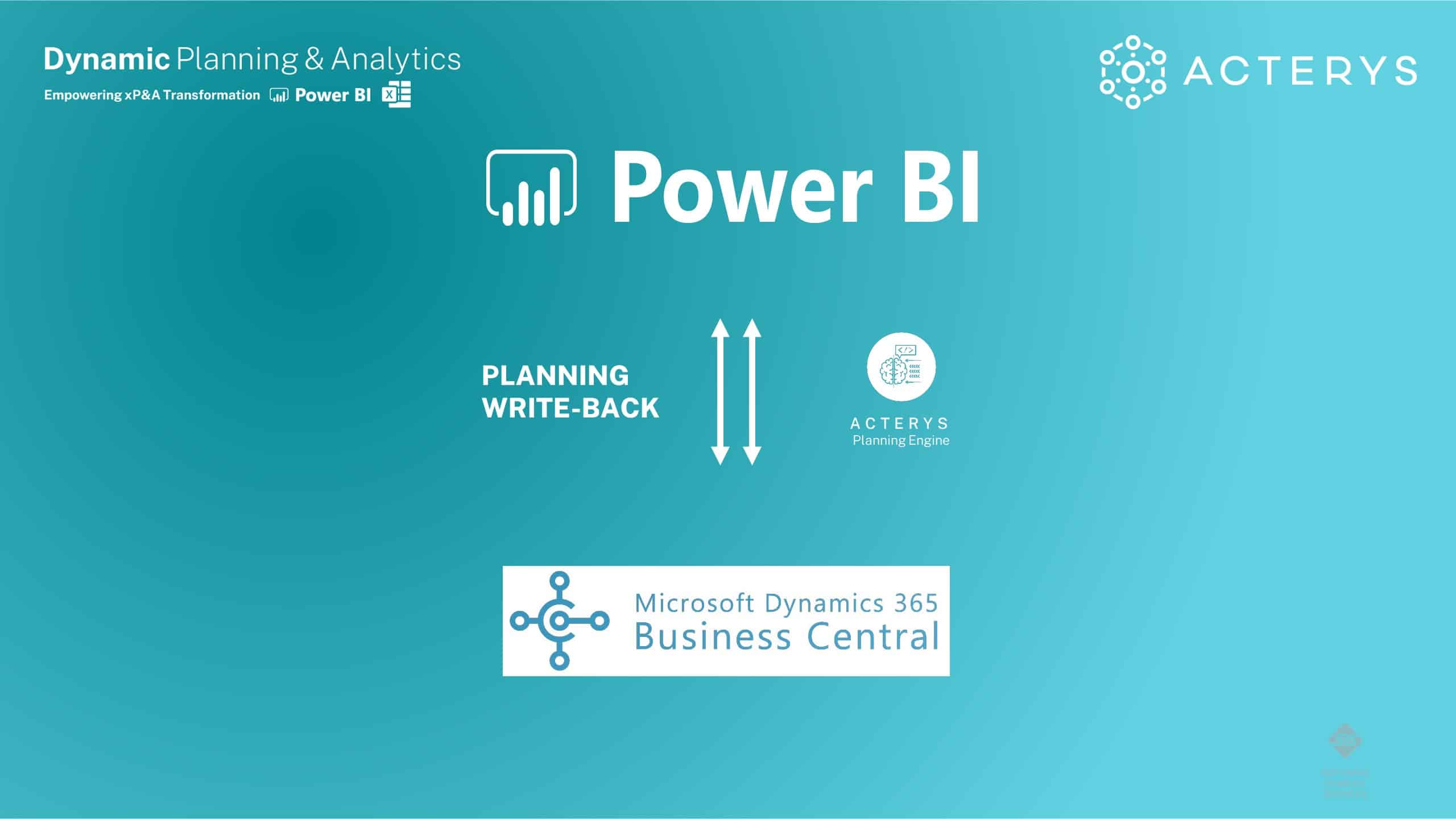 Hoe planning en budgettering toevoegen met Business Central NAV in Power BI
Power BI biedt ongeëvenaarde functies voor analyse en visualisatie: in dit bericht leggen we uit hoe u uitgebreide planning en budgettering kunt toevoegen met alle edities van Business Central en NAV.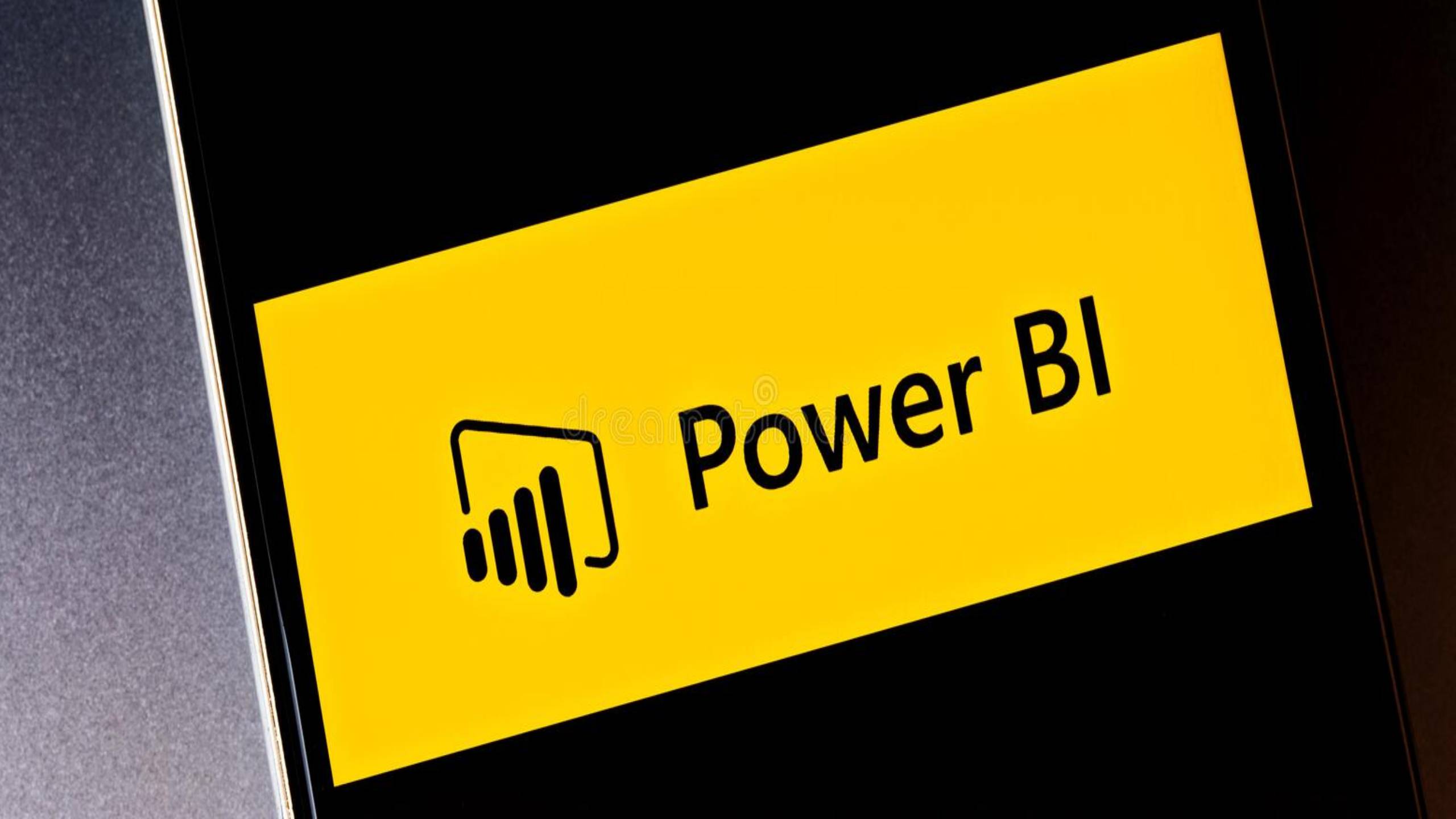 Hoe planning, prognose en terugschrijven te implementeren in Power BI
Power BI is het toonaangevende analytics platform - met de juiste aanpak kan het worden omgetoverd tot een uiterst veelzijdig en krachtig platform voor Planning, Forecasting en Write back.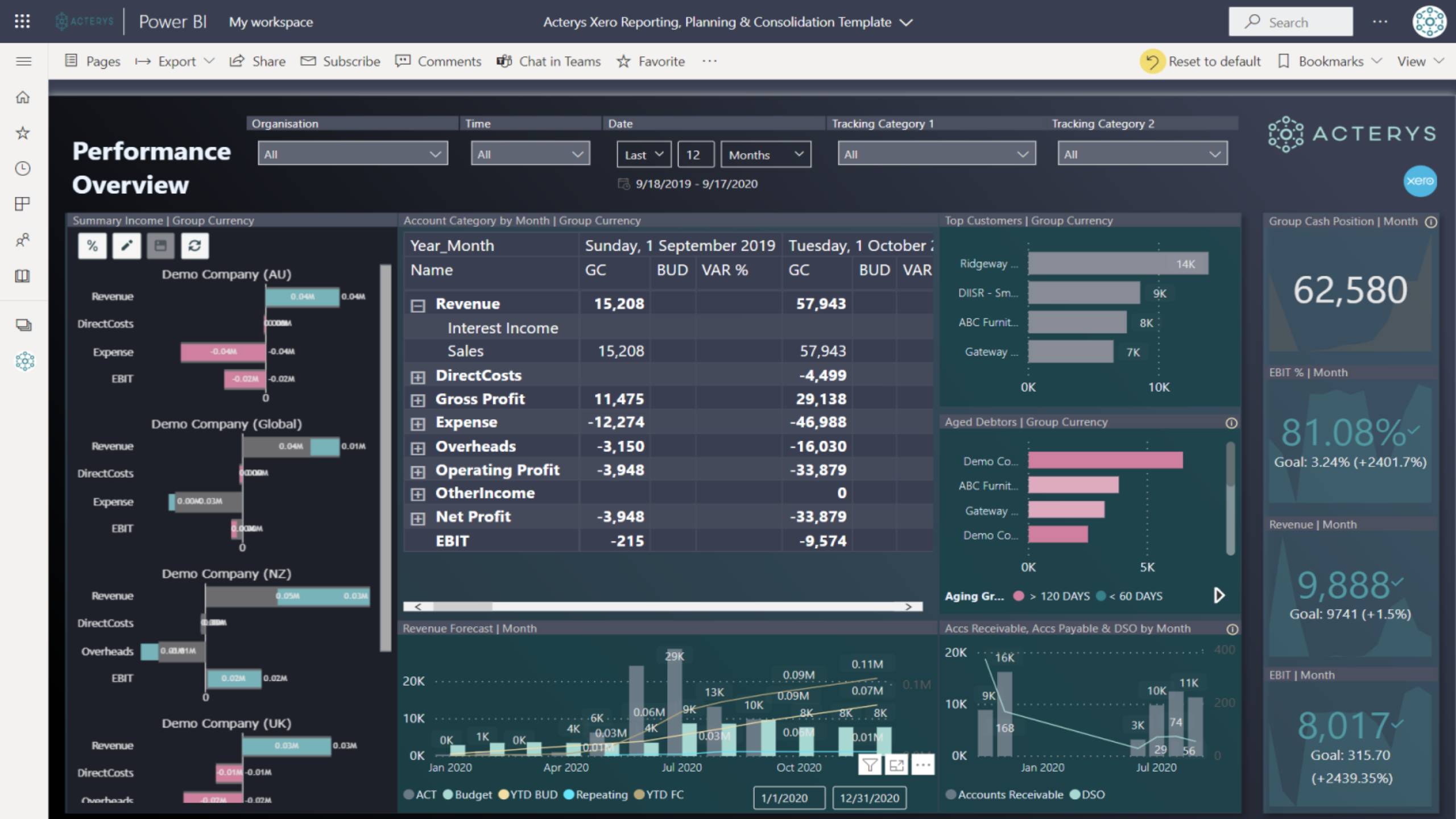 Rapportage en planning opnieuw gedefinieerd: Xero | QuickBooks | HubSpot | Dear | MYOB
Na het enorme succes van deze oplossingen met inmiddels meer dan 1000+ bedrijven onder beheer hebben we belangrijke verbeteringen aangebracht in alle Apps.