Verkoop en operationele planning
Maak een samenhangend plan waarin alle gegevensbronnen worden gecombineerd. Stel een strategie op die begrijpelijk is en in de praktijk kan worden uitgevoerd. Identificeer operationele knelpunten en los problemen op zodra ze zich voordoen met Acterys Power BI Planning App.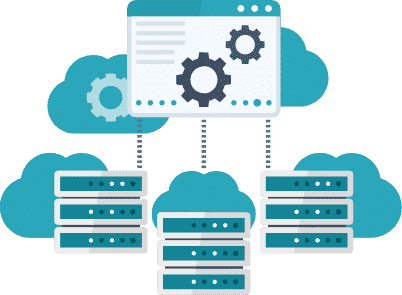 Modernize Your Planning & Analytics with our Free Trial Now
Make actionable decisions with Acterys and fast-track your plans and budgets. Changes in data can be modeled in minutes and viewed in real-time, informing you of possible risks and allowing you to simulate what-if scenarios quickly.
Uitmuntendheid bereiken in Verkoop
Ontwikkel doeltreffende GTM-strategieën
Maximaliseer uw verkoopcapaciteit tijdens elke cyclus door de belangrijkste drijfveren te identificeren om de efficiëntie te verhogen. Genereer een Ideaal Klantenprofiel (ICP) op basis van prestatiegegevens uit het verleden en bouw uw verkoopstrategieën daarop af. Verban oude praktijken van het kopiëren en plakken van gegevens in verschillende spreadsheets en modelleringssoftware en creëer een gecentraliseerde bron van verkoopgegevens om tot een enkele bron van waarheid te komen voor een ideale go-to-marketstrategie.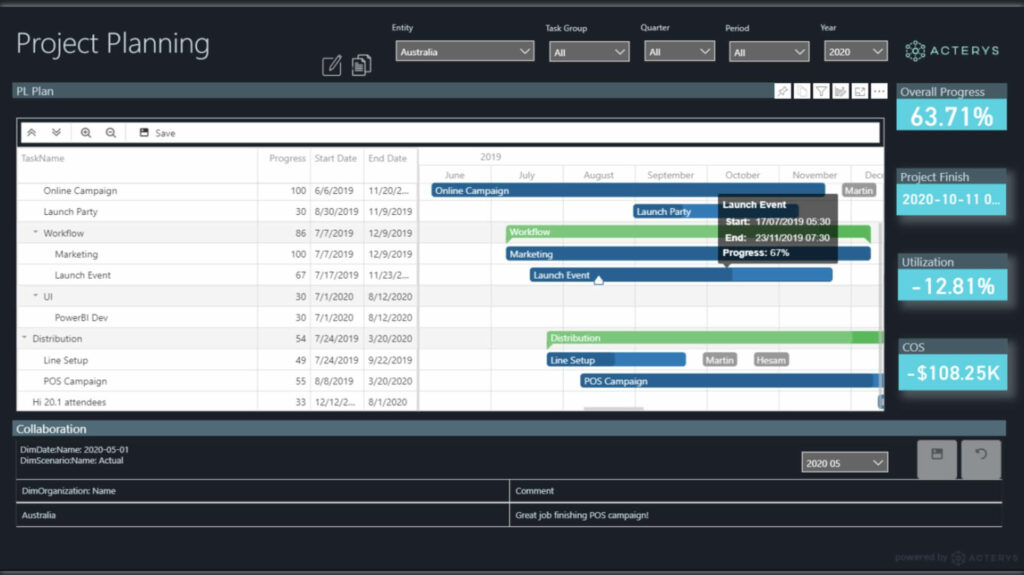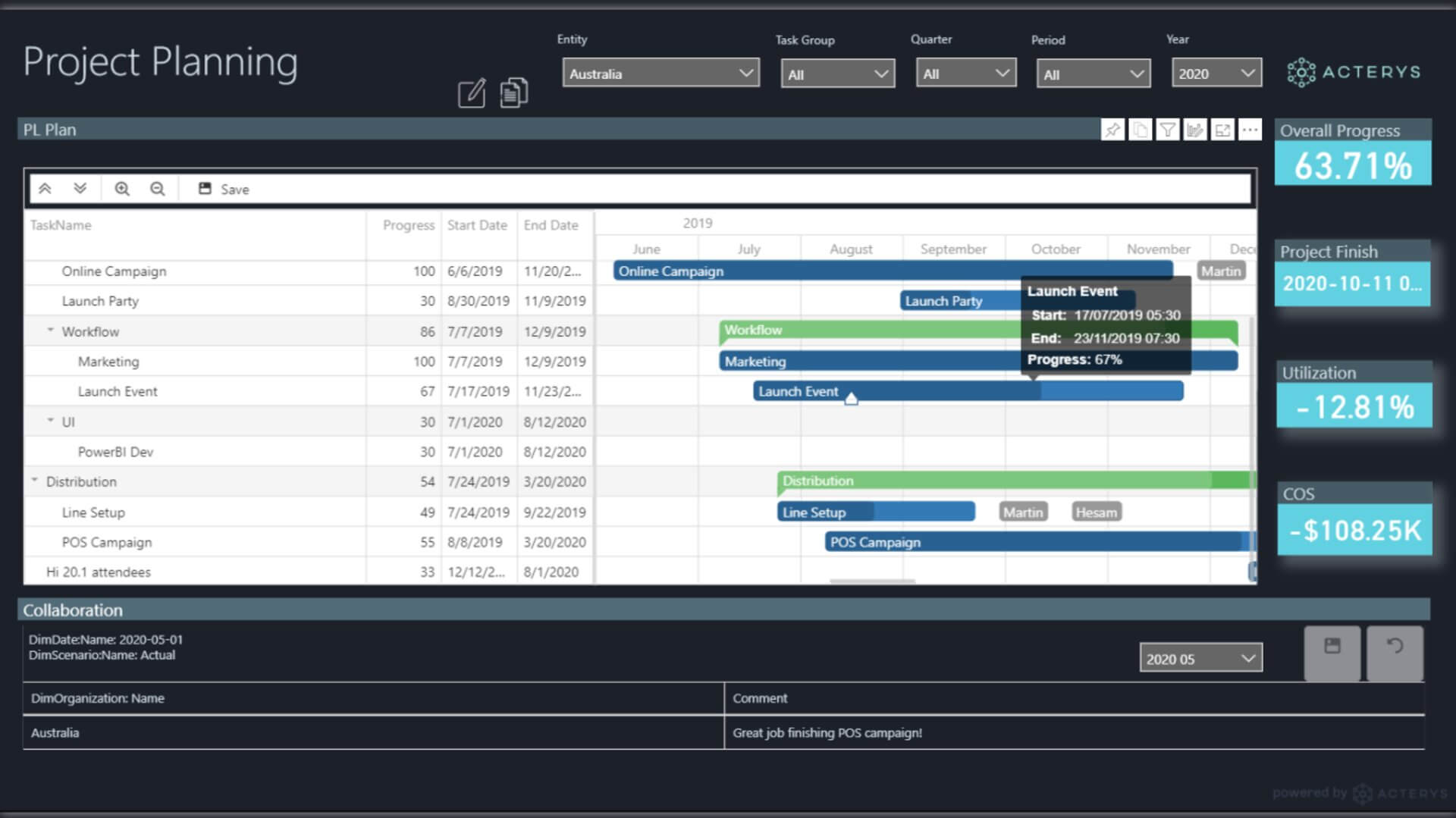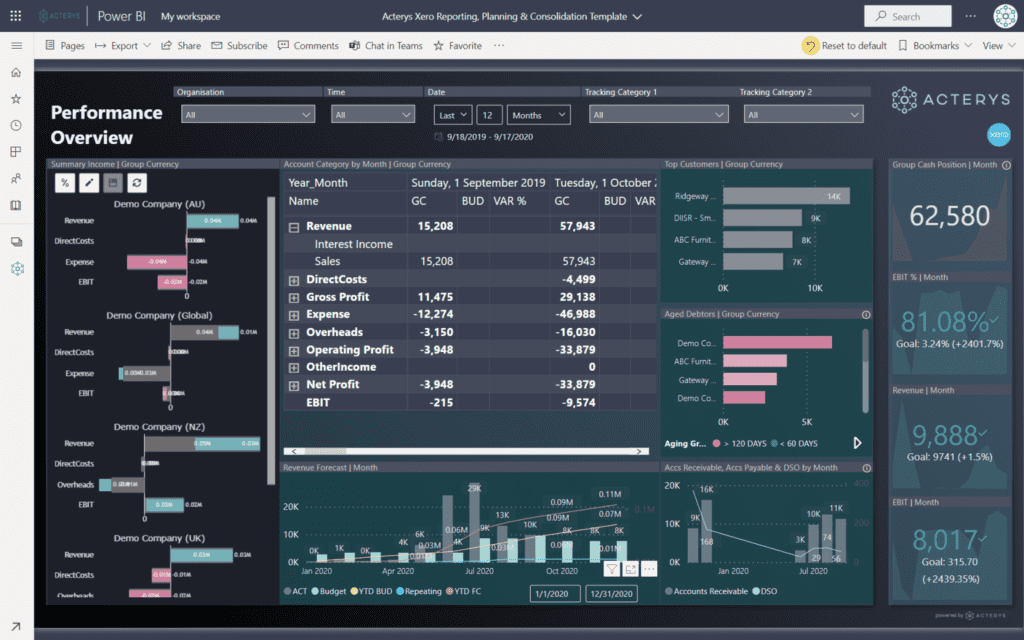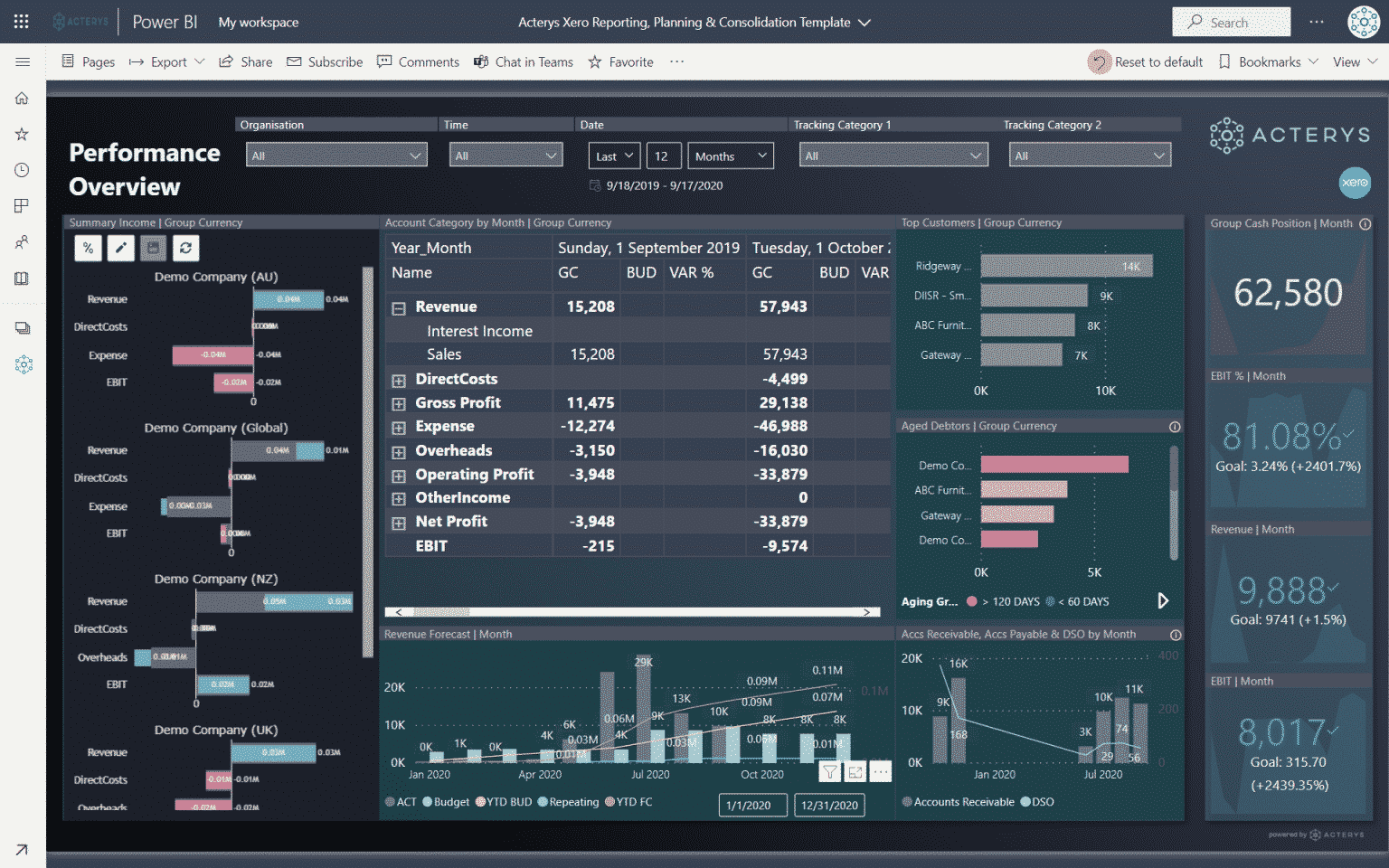 Harmoniseer uw toeleveringsketen
Bereik het delicate evenwicht tussen vraag en aanbod door het uitvoeren van what-if scenario's rekening houdend met alle supply chain parameters. Plan productie-, betalings- en verkoopstrategieën in overeenstemming met uw aankoop- en marketingcapaciteit.
Samenwerken om op te lossen en te herscheppen
Verbind supply chain, financiën, marketing en productie via één enkel verbonden platform. Met de Acterys interface is geïntegreerde planning nu mogelijk doorheen de hele organisatie. Wijzigingen bijhouden, problemen identificeren en problemen oplossen bij Operations, allemaal binnen Acterys.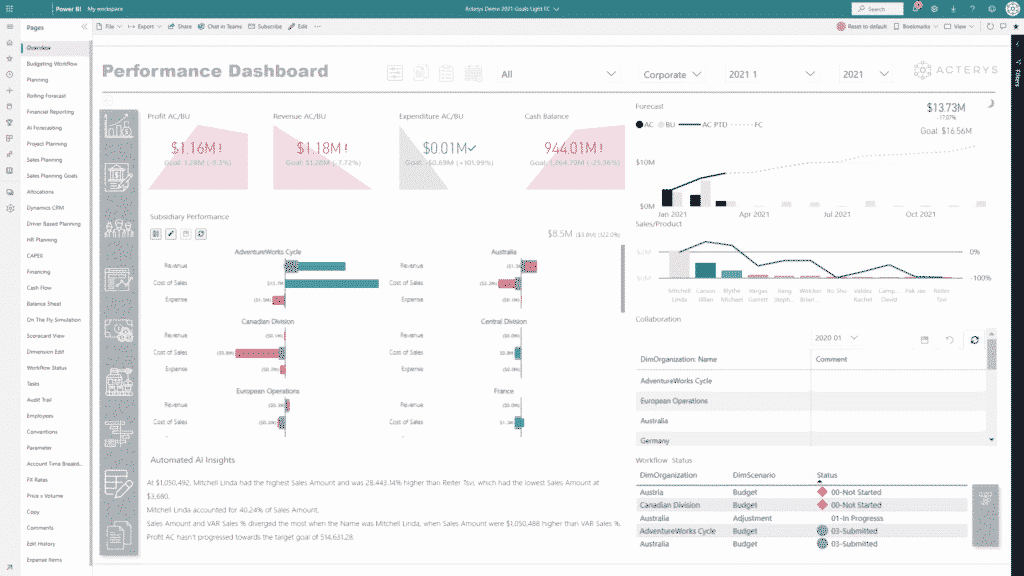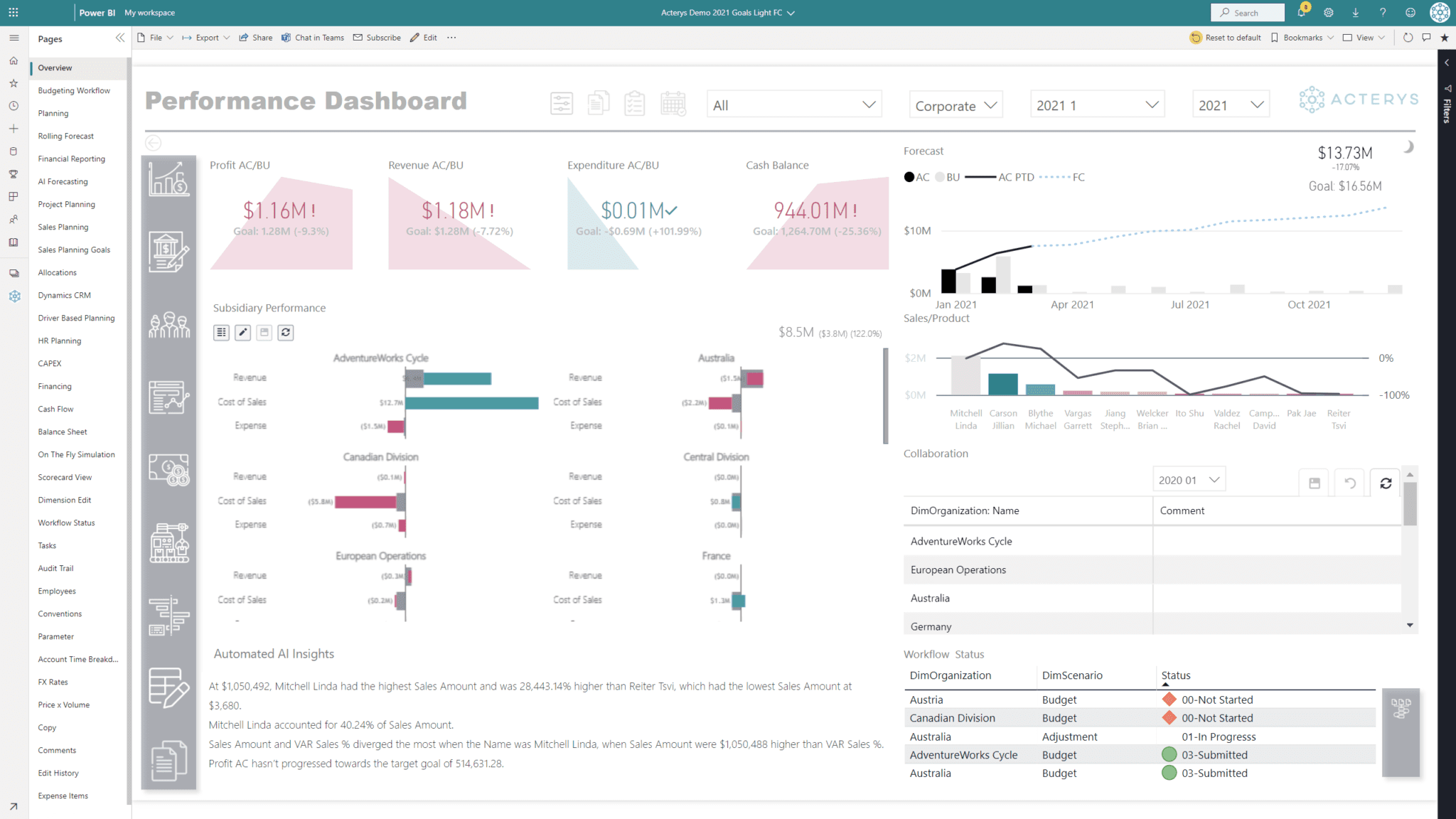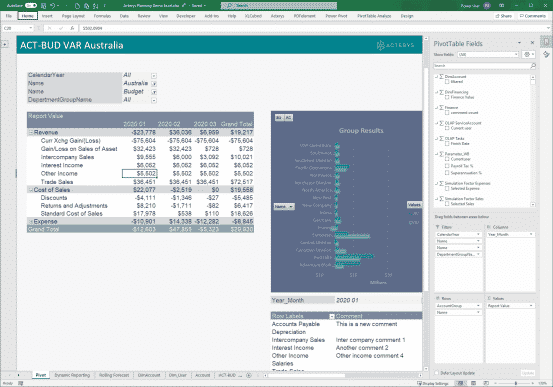 De hulp van een IT-team inroepen om uw software voor planning en budgettering te bedienen is niet erg praktisch. Acterys biedt een intuïtieve interface, gebruiksvriendelijke apps en een aanpak die voortdurend evolueert in overeenstemming met de behoeften van de consument.
Getuigenissen van klanten
"We hebben alle alternatieven getest: de enige oplossing die echt naadloos samenwerkt met Power BI is Acterys"
"Super vlotte, snelle implementatie van rapportering, planning en consolidatie voor onze 30 wereldwijde entiteiten"
"We konden niet geloven hoe snel we resultaten hadden die perfect geïntegreerd waren met onze bestaande processen."
"Ons voorspellingsproces werd teruggebracht van 3 weken naar 4 uur"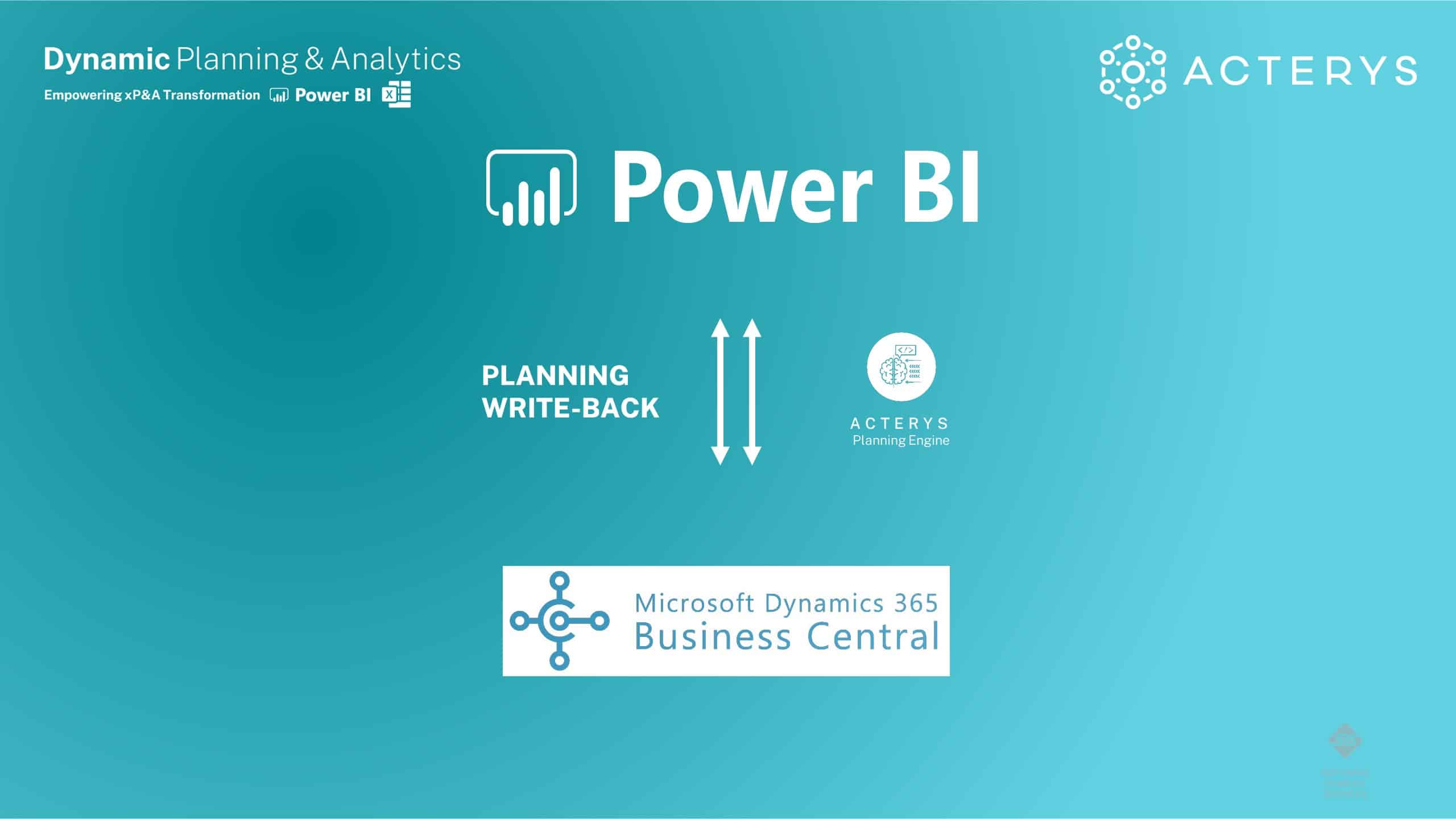 Hoe planning en budgettering toevoegen met Business Central NAV in Power BI
Power BI biedt ongeëvenaarde functies voor analyse en visualisatie: in dit bericht leggen we uit hoe u uitgebreide planning en budgettering kunt toevoegen met alle edities van Business Central en NAV.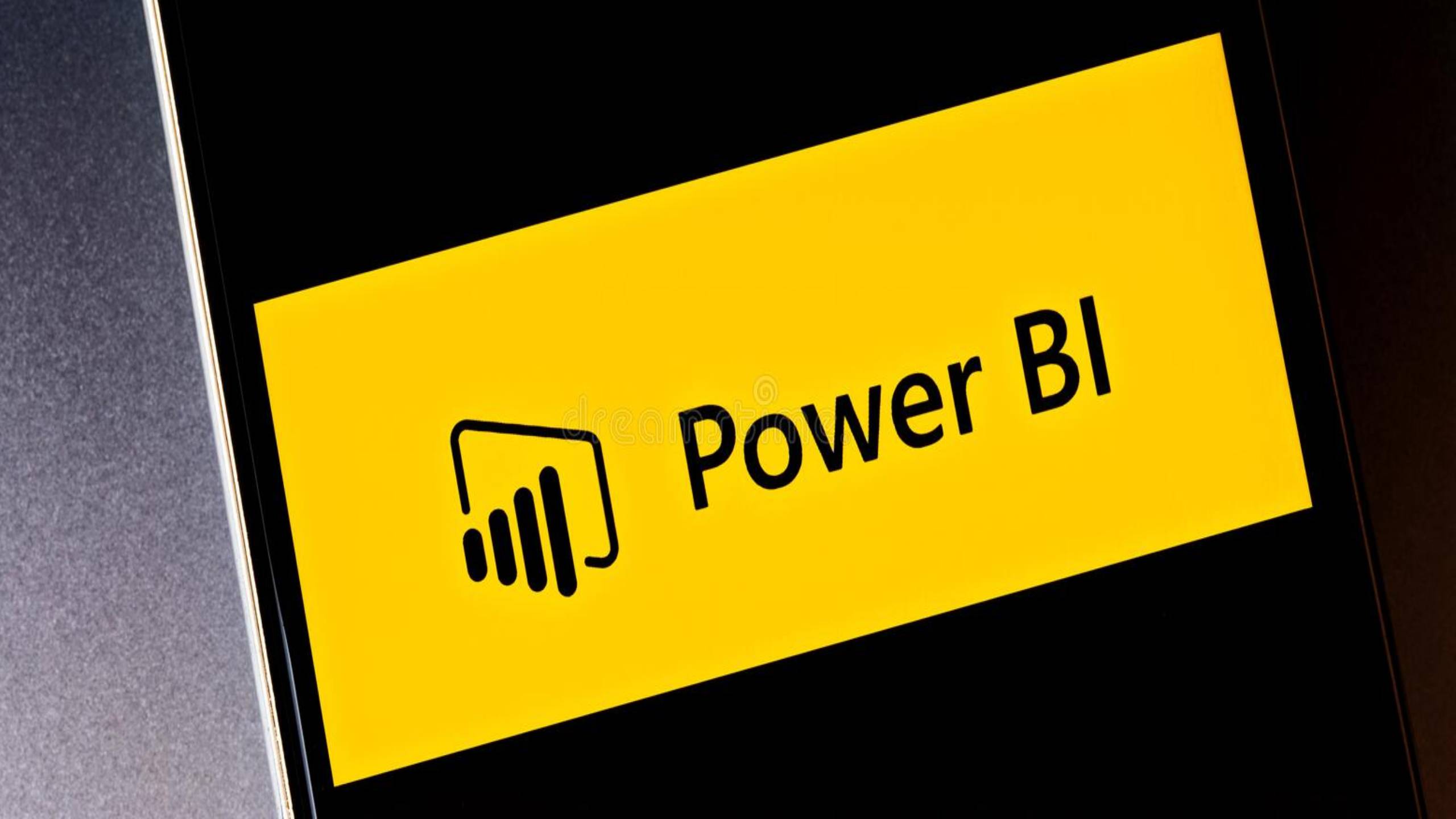 Hoe planning, prognose en terugschrijven te implementeren in Power BI
Power BI is het toonaangevende analytics platform - met de juiste aanpak kan het worden omgetoverd tot een uiterst veelzijdig en krachtig platform voor Planning, Forecasting en Write back.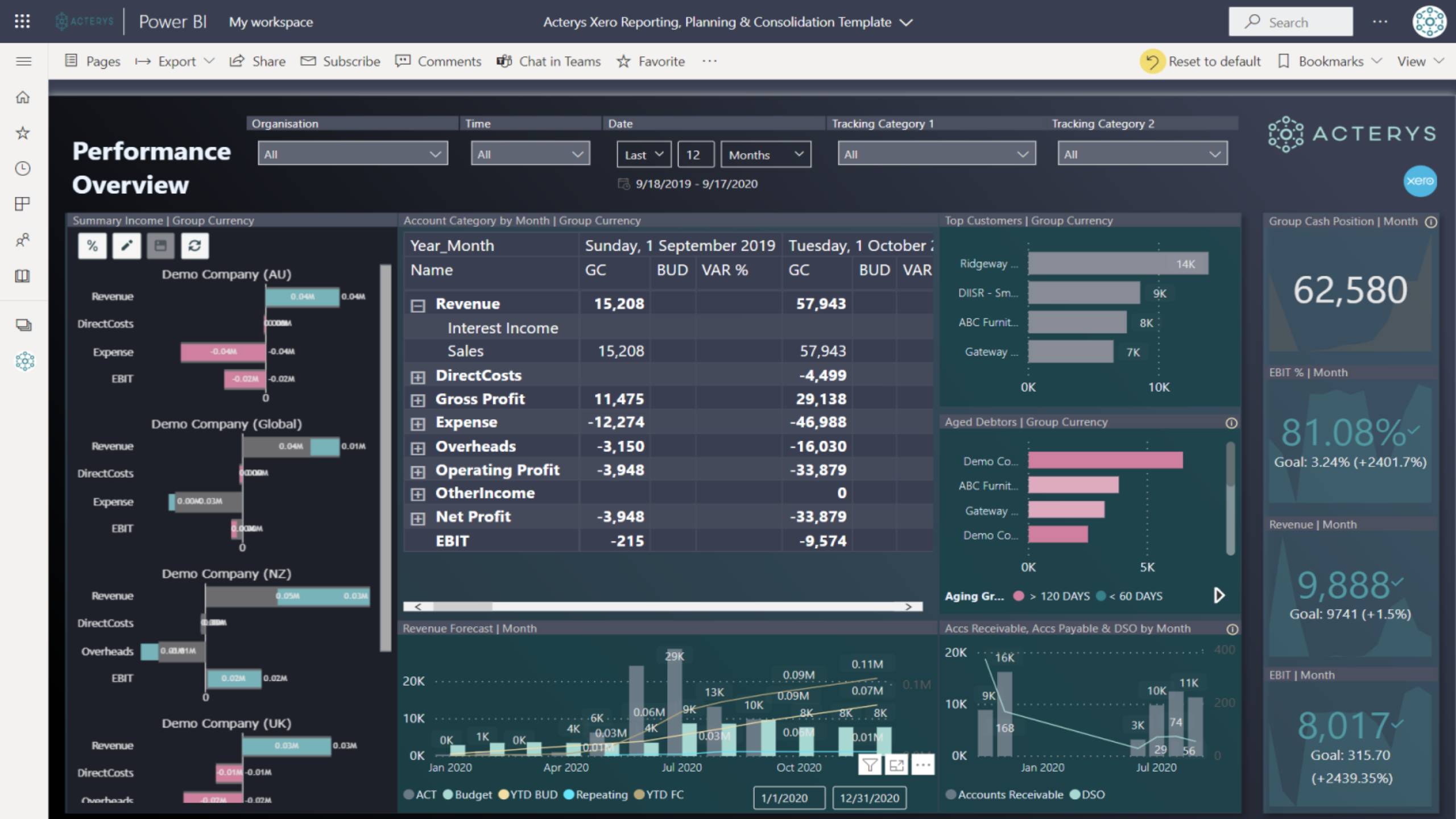 Rapportage en planning opnieuw gedefinieerd: Xero | QuickBooks | HubSpot | Dear | MYOB
Na het enorme succes van deze oplossingen met inmiddels meer dan 1000+ bedrijven onder beheer hebben we belangrijke verbeteringen aangebracht in alle Apps.