Voorspelling van de kasstroom
Neem actiegerichte beslissingen met Acterys en versnel uw plannen en budgetten. Veranderingen in gegevens kunnen in enkele minuten worden gemodelleerd en in real-time worden bekeken, zodat u op de hoogte bent van mogelijke risico's en snel what-if-scenario's kunt simuleren.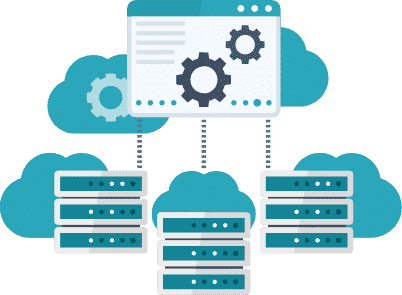 Modernize Your Planning & Analytics with our Free Trial Now
Make actionable decisions with Acterys and fast-track your plans and budgets. Changes in data can be modeled in minutes and viewed in real-time, informing you of possible risks and allowing you to simulate what-if scenarios quickly.
Verbeterde cashflowvoorspelling
Beheer van debiteuren en crediteuren
Houd in de gaten wanneer geld opeisbaar is of binnenkomt; update alle cash-centric gegevens op elk gewenst moment in het model en bekijk de impact in de algemene prognoses wanneer u financieel beleid en plannen wijzigt. Met de ongeëvenaarde voorspellings- en planningsmogelijkheden van Acterys is het nu mogelijk om op een intuïtieve manier een stabiel cashflowsysteem te onderhouden, gedetailleerde rapporten op te stellen en scenario's uit te testen.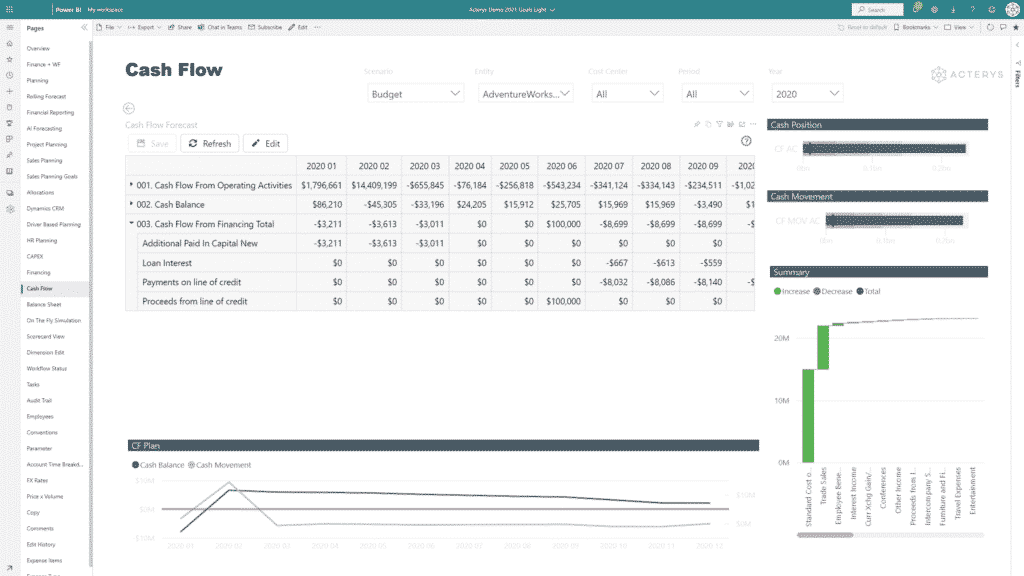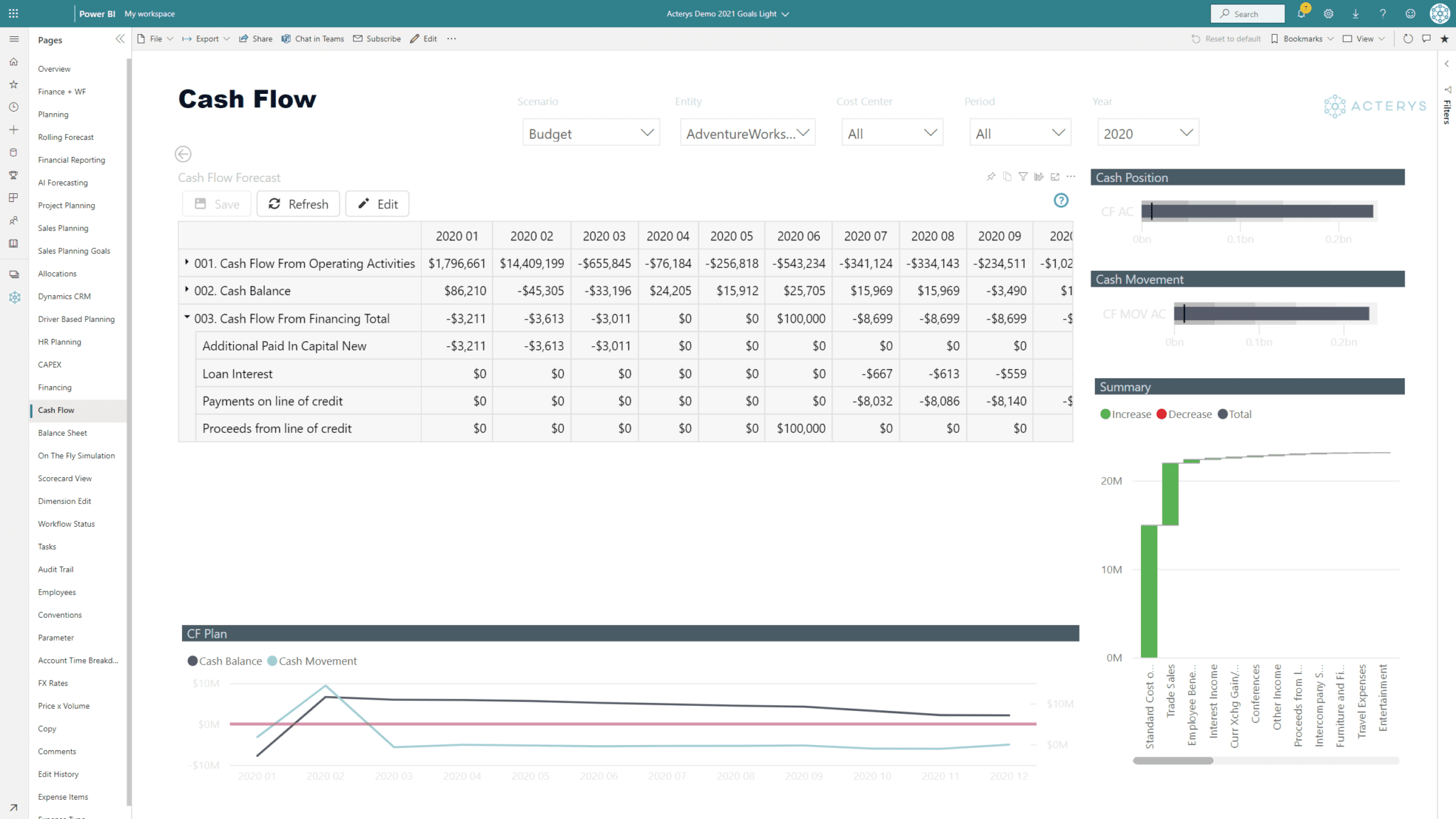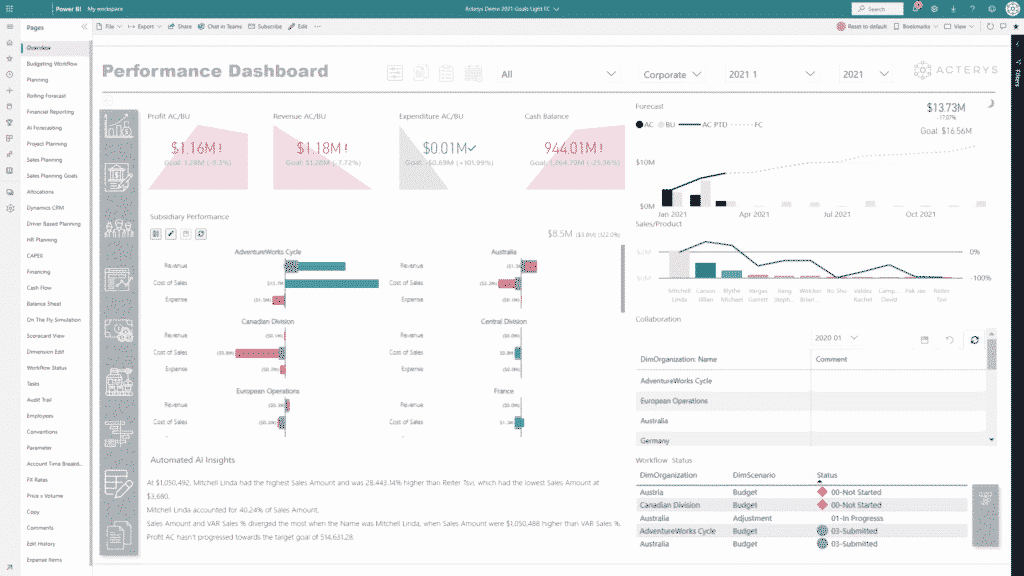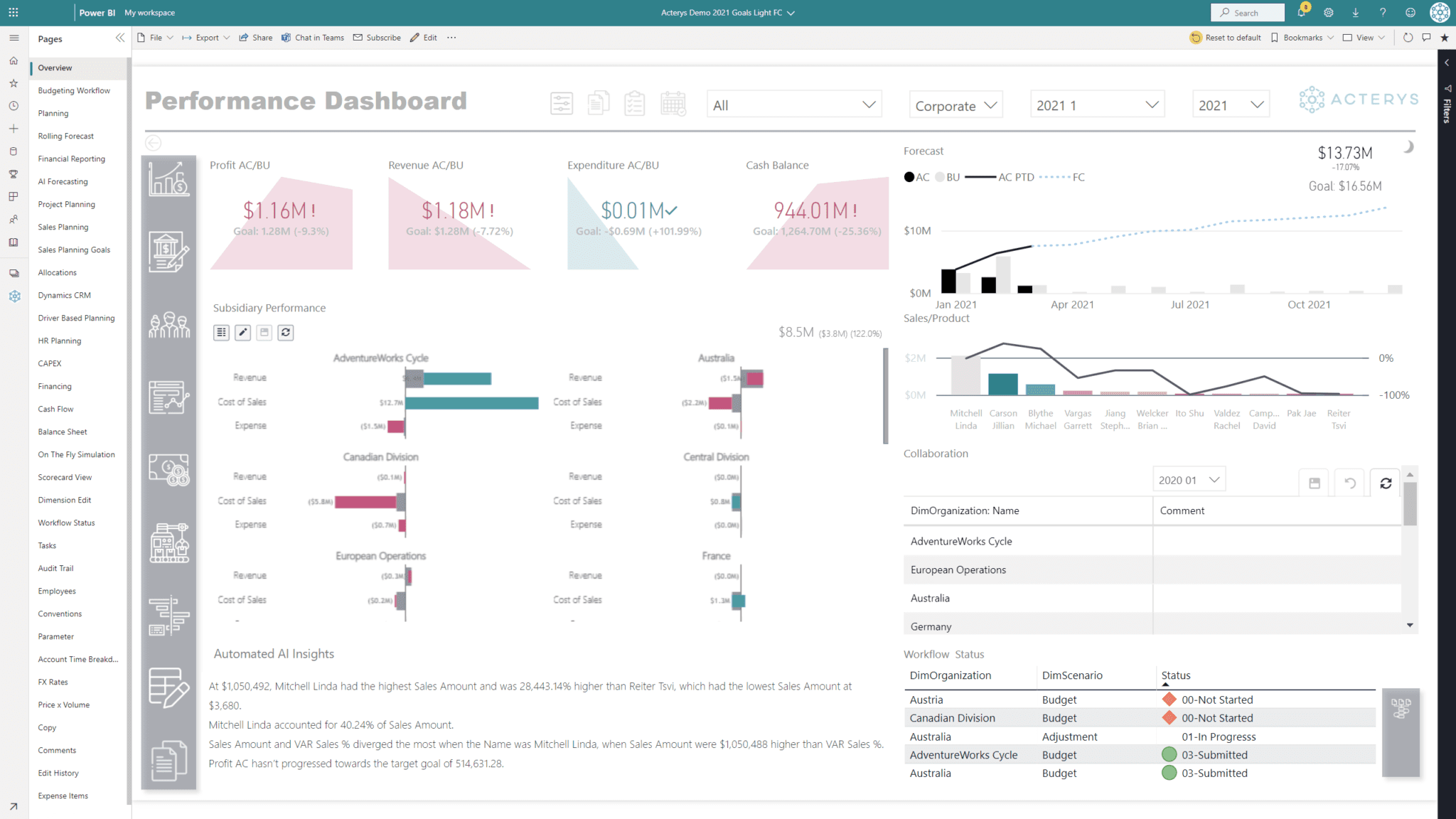 Minimaliseer het kasstroomrisico
Benut uw werkkapitaal optimaal en beperk het kasstroomrisico tot een minimum door volledige transparantie van alle crediteuren en debiteuren in de hele onderneming. Plan langetermijninvesteringen zonder u zorgen te hoeven maken over schulden met de best practice-sjablonen voor cashflowbeheer van Acterys.
Stop met werken in silo's
Registreer elke betaalde en ontvangen cent, over alle afdelingen heen, met gegevensinvoer op elk niveau van het model mogelijk. Met Xero, Quickbooks en MYOB integratie via Acterys Apps, verzamelt en integreert u gegevens in driver-based modellen, en houdt u bedrijfsleiders en belangrijke stakeholders op de hoogte.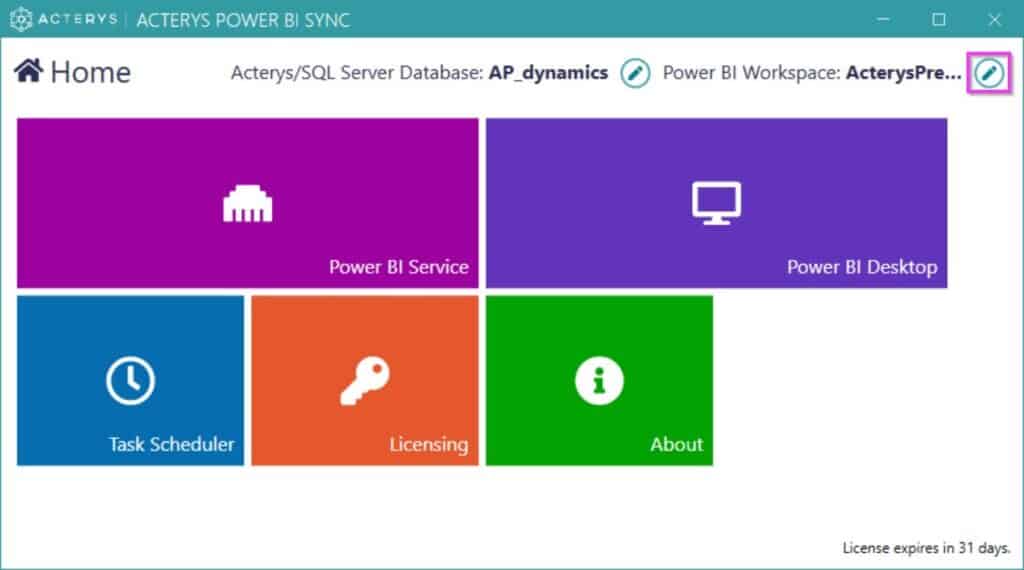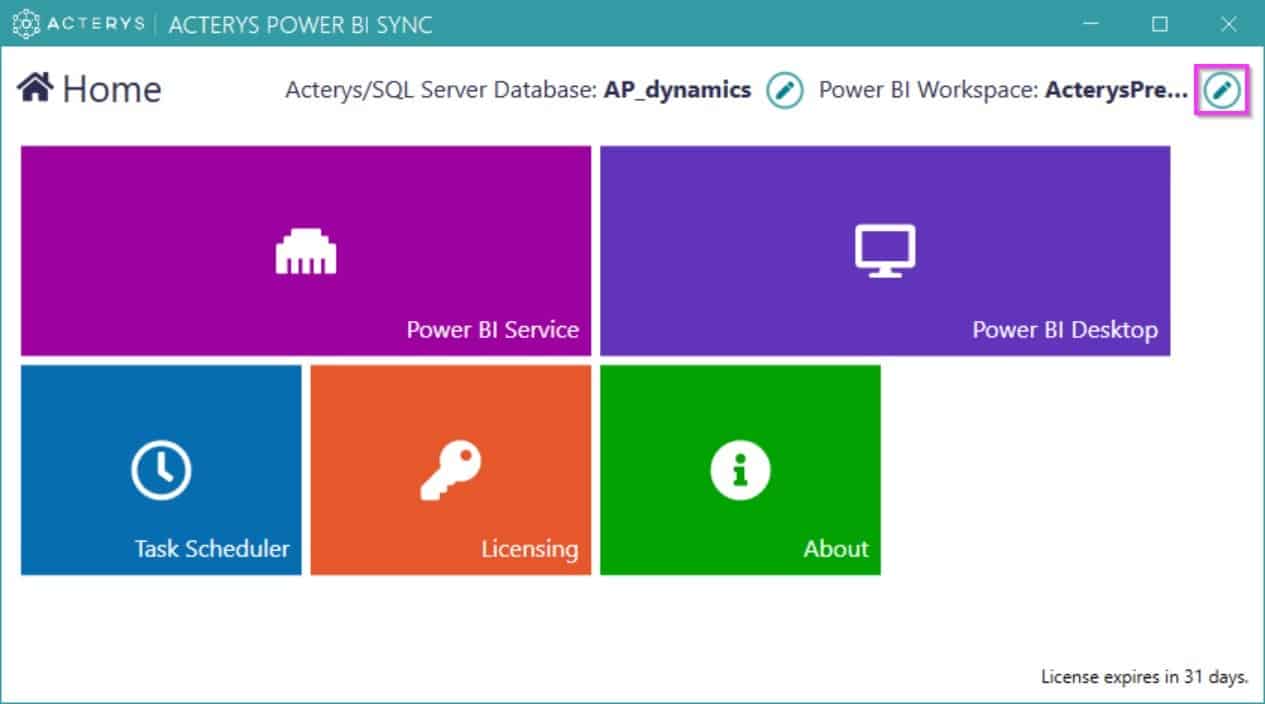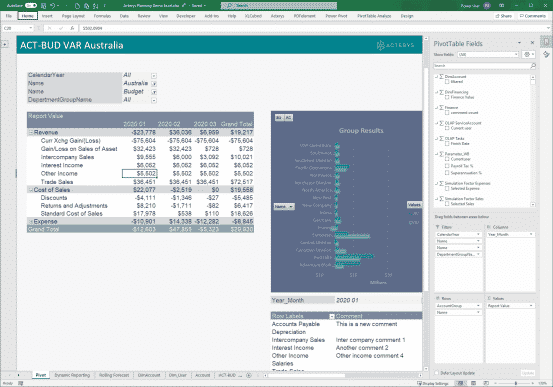 De hulp van een IT-team inroepen om uw software voor planning en budgettering te bedienen is niet erg praktisch. Acterys biedt een intuïtieve interface, gebruiksvriendelijke apps en een aanpak die voortdurend evolueert in overeenstemming met de behoeften van de consument.
Getuigenissen van klanten
"We hebben alle alternatieven getest: de enige oplossing die echt naadloos samenwerkt met Power BI is Acterys"
"Super vlotte, snelle implementatie van rapportering, planning en consolidatie voor onze 30 wereldwijde entiteiten"
"We konden niet geloven hoe snel we resultaten hadden die perfect geïntegreerd waren met onze bestaande processen."
"Ons voorspellingsproces werd teruggebracht van 3 weken naar 4 uur"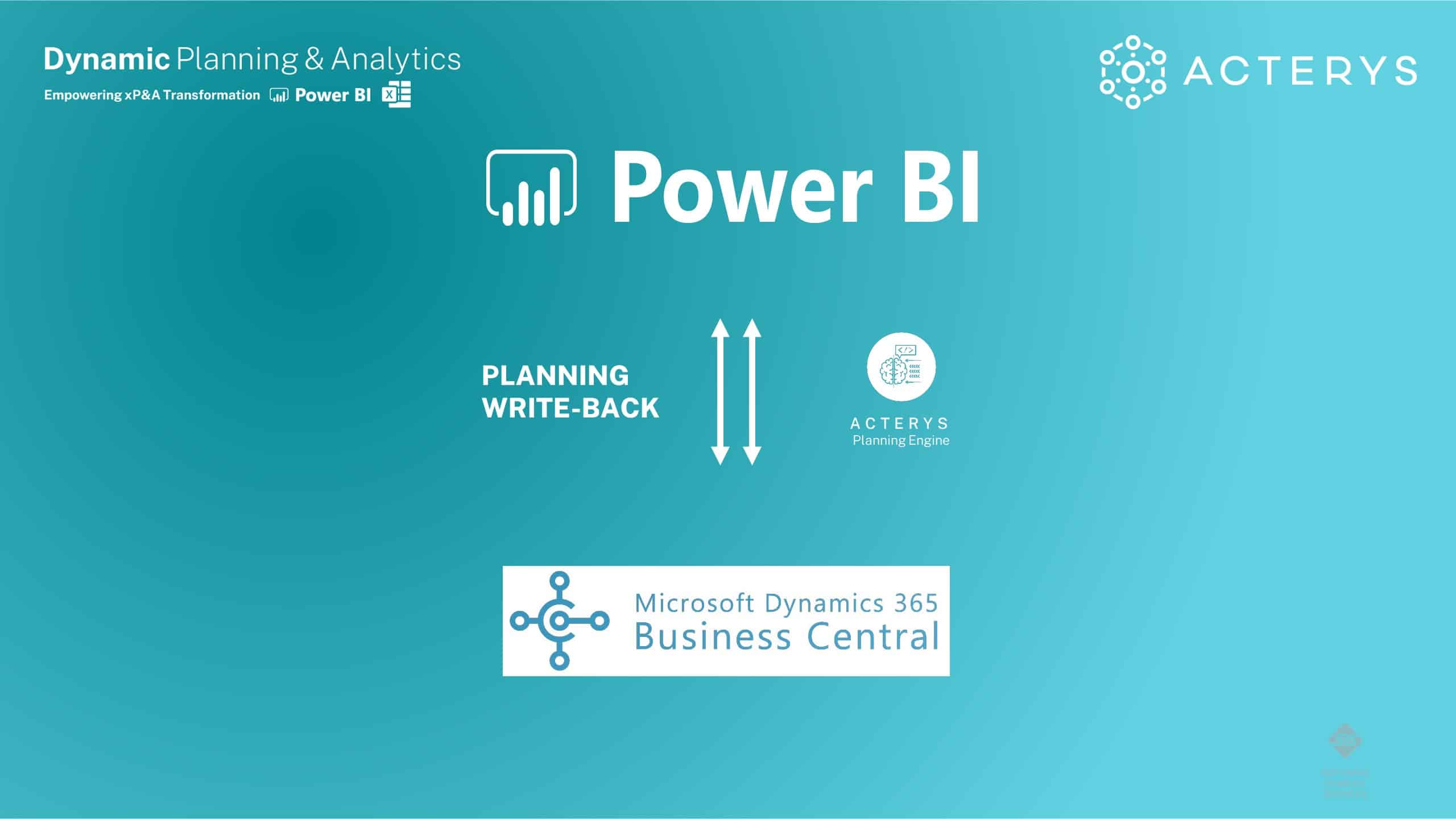 Hoe planning en budgettering toevoegen met Business Central NAV in Power BI
Power BI biedt ongeëvenaarde functies voor analyse en visualisatie: in dit bericht leggen we uit hoe u uitgebreide planning en budgettering kunt toevoegen met alle edities van Business Central en NAV.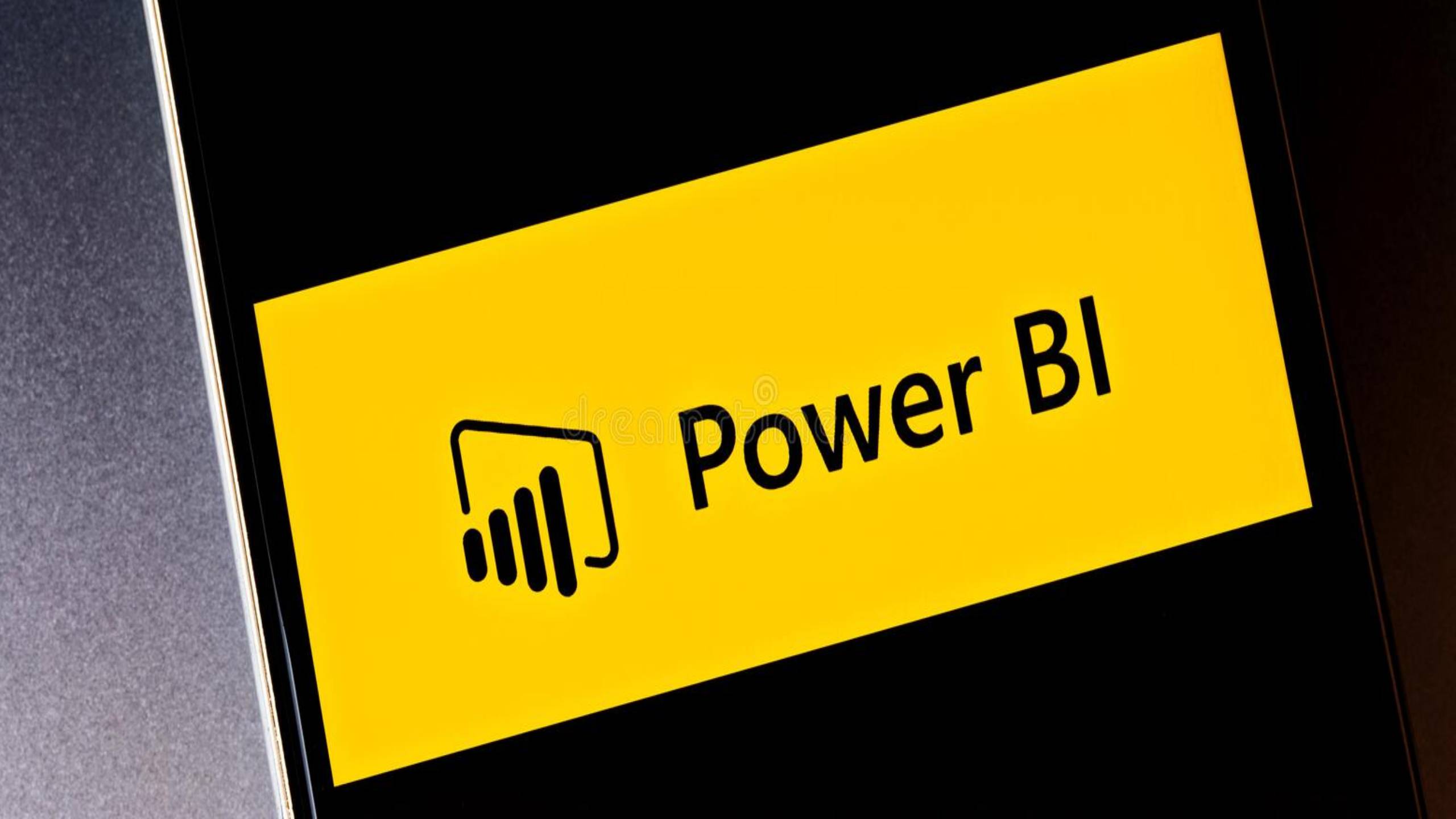 Hoe planning, prognose en terugschrijven te implementeren in Power BI
Power BI is het toonaangevende analytics platform - met de juiste aanpak kan het worden omgetoverd tot een uiterst veelzijdig en krachtig platform voor Planning, Forecasting en Write back.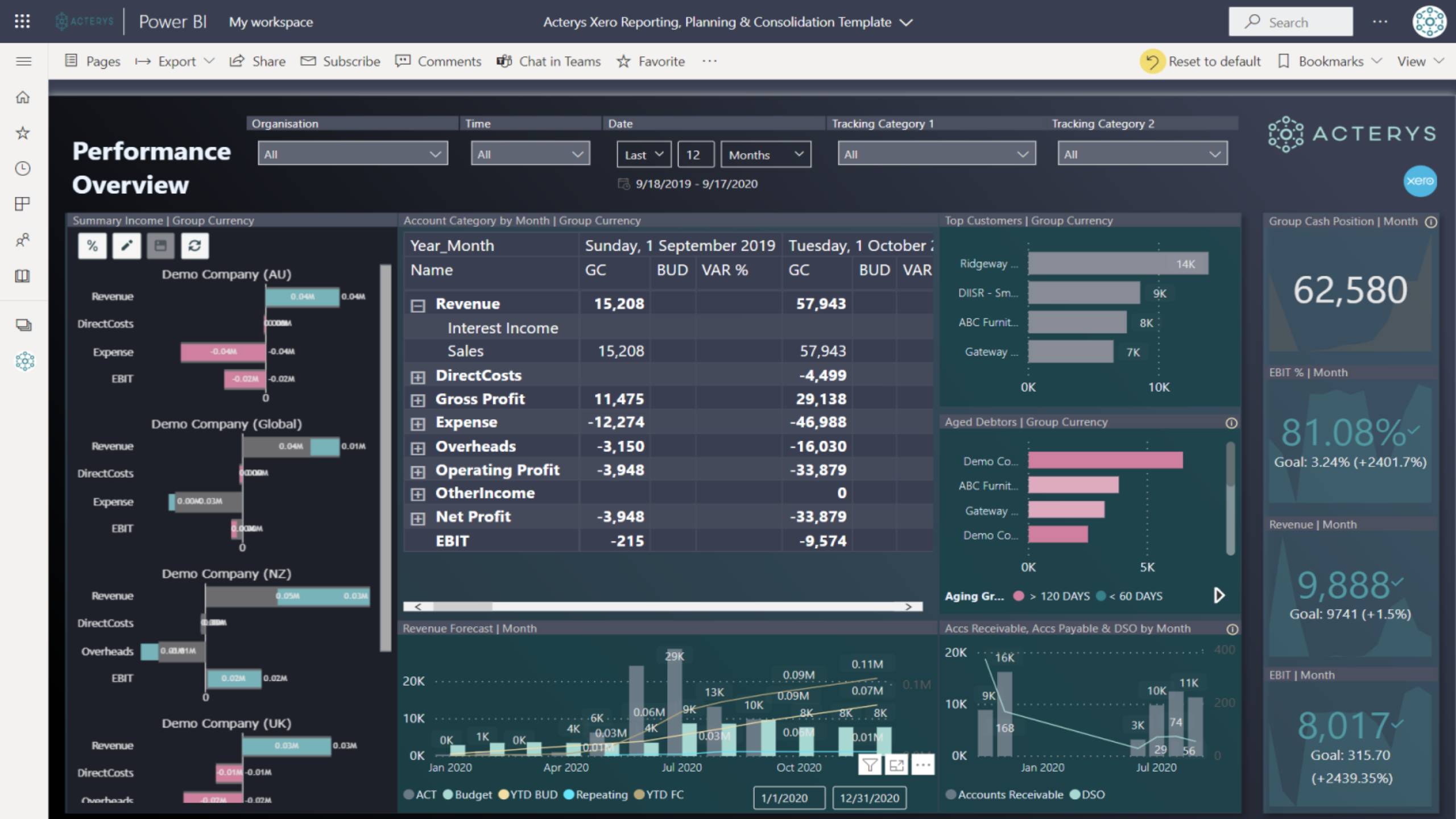 Rapportage en planning opnieuw gedefinieerd: Xero | QuickBooks | HubSpot | Dear | MYOB
Na het enorme succes van deze oplossingen met inmiddels meer dan 1000+ bedrijven onder beheer hebben we belangrijke verbeteringen aangebracht in alle Apps.