Verbind Oracle Netsuite met power bi voor betere xP&A
Modernize Your Planning & Analytics with our Free Trial Now
Make actionable decisions with Acterys and fast-track your plans and budgets. Changes in data can be modeled in minutes and viewed in real-time, informing you of possible risks and allowing you to simulate what-if scenarios quickly.
1-Click NetSuite naar Power BI connectiviteit
Bekijk hoe u NetSuite verbindt met Power BI en Excel
Door NetSuite te verbinden met Power BI kunt u waardevolle inzichten krijgen in uw gegevens die u kunnen helpen betere beslissingen te nemen. U kunt aangepaste rapporten en dashboards maken die laten zien hoe uw bedrijf presteert. U kunt ook zien hoe uw omzet en uitgaven in de loop der tijd groeien, en vaststellen waar u mogelijk geld verliest. Power BI biedt een reeks hulpmiddelen die u kunnen helpen uw gegevens te visualiseren op een gemakkelijk te begrijpen manier.
Voordelen van het verbinden van NetSuite met Power BI & Excel
ACTERYS is een geïntegreerd platform dat professionele financiële rapportage, planning & consolidatie functionaliteit toevoegt aan Oracle NetSuite en bijna elke andere gegevensbron. Al uw vereisten in één oplossing geïntegreerd met Power BI & Excel:
Serious Analytics voor Oracle NetSuite
Acterys Apps voor Oracle NetSuite bieden u een professioneel datamodel en kant-en-klare, volledig bewerkbare interactieve dashboards en rapporten in Power BI of Excel. U kunt het model precies aan uw behoeften aanpassen en uitbreiden (account mappings, KPI's, enz.). en voeg bijna elke andere gegevensbron toe (CRM, POS, Inventaris, enz.).
Verbluffende NetSuite rapporten en dashboards
Acterys Apps stellen u in staat om interactieve dashboards te ontwerpen met behulp van de marktleidende data discovery tools (Power BI, Tableau). De Acterys Excel Add-in is de eenvoudigste manier om rapporten, planning- en prognoseformulieren te bouwen precies zoals nodig met elk detail uit uw Oracle NetSuite-gegevens.

Veelzijdige planning en prognoses
Planning en budgettering zijn nog nooit zo eenvoudig geweest: maak gebruik van uitgebreide opties voor gegevensinvoer van boven naar beneden op elk niveau van het model. Profiteer van volledig bewerkbare best practice sjablonen voor budgettering, cashflowprognoses en vele andere planningsaspecten.

Effectieve NetSuite bedrijfsconsolidatie
Acterys biedt de snelste en meest flexibele manier om management en wettelijke consolidatie te implementeren voor onbeperkte Oracle NetSuite bedrijven. Geavanceerde vereisten zoals verwerking van meerdere valuta's, eliminatie tussen bedrijven en andere consolidatiefuncties kunnen precies naar wens worden geconfigureerd.
Getuigenissen van klanten over naadloze NetSuite Power BI-integratie

Effectieve NetSuite financiële planning en modellering met Power BI en Excel
Planning en budgettering zijn nog nooit zo eenvoudig geweest: maak gebruik van uitgebreide opties voor gegevensinvoer van boven naar beneden op elk niveau van het model. Aanpassing van structuren naar behoefte, b.v. simulatie van de invoering van een nieuw product, organisatorische veranderingen of overnames.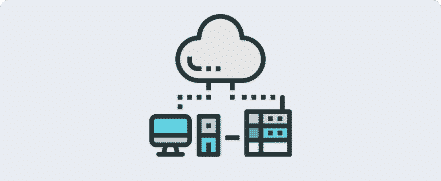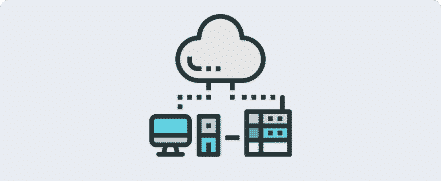 Elke bron toevoegen
Naast de andere Acterys Apps kunt u bijna elke andere bron op de eenvoudigste manier toevoegen met de unieke Acterys InstantLink en Power BI Sync functies.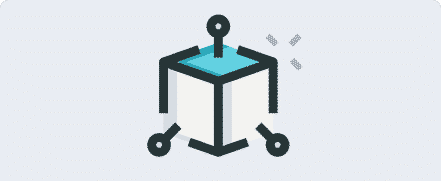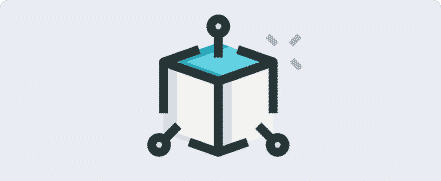 Bouw uw eigen modellen
Acterys Apps worden geleverd met kant-en-klare modellen voor rapportage, consolidatie en planning. Voor wie meer nodig heeft, biedt de Premium Edition de mogelijkheid om uw eigen gegevensmodellen te bouwen, precies zoals u dat wilt.
Krijg NetSuite-rapporten gevisualiseerd in minuten!
Klik op "Toevoegen" om uw Oracle NetSuite bedrijfs-file te koppelen met ACTERYS. Dit proces zal een cloud-gebaseerd relationeel (gebaseerd op MS SQL Server) multi-dimensionaal gegevensmodel creëren, evenals best practice Power BI en Excel-rapporten (live link!) met uw NetSuite-gegevens.
Het koppelen van de rekeningen zou slechts een paar minuten moeten duren. Voor grotere modellen kan dit langer duren. Zodra het is voltooid, ontvangt u een notificatie op het e-mailadres dat u bij uw account hebt opgegeven.
Meer App Connectors voor Power BI & Excel
Verbind HubSpot met Power BI voor ongeëvenaarde analyse en planning Krijg toegang tot en consolideer al je HubSpot met directe 1-click connectiviteit. Profiteer van
Maak nu verbinding >>
Blogs over Power BI Planning & Analytics