Verbind Xero Practice Manager (XPM) met Power BI voor ongeëvenaarde analyse en planning
Modernize Your Planning & Analytics with our Free Trial Now
Make actionable decisions with Acterys and fast-track your plans and budgets. Changes in data can be modeled in minutes and viewed in real-time, informing you of possible risks and allowing you to simulate what-if scenarios quickly.
Cloud-gebaseerde Azure SQL voor uw Xero Practice Manager gegevens.
Aanpasbare datamodellen zodat u ze kunt aanpassen aan uw specificaties.
Interactieve, aanpasbare dashboards om de workflow te beheren op Power BI en Excel.


Waarom het integreren van Xero Practice Manager in Power BI niet de moeite waard is
Door Power BI en Xero Practice Manager te synchroniseren, kunt u een uitzonderlijk inzicht krijgen in de efficiëntie van meerdere opdrachten, zodat u beslissingen over het gebruik van resources kunt nemen via interactieve dashboards met andere teams. Om deze vruchten te plukken, moeten de gegevens van Xero Practice Manager echter succesvol worden opgenomen in Power BI. Dat is niet alleen duur en omslachtig, maar vereist ook toolspecifieke kennis.
Tot op heden is er nog geen oplossing gevonden voor de uitdagingen die gepaard gaan met het importeren van rijtabelgegevens in Power BI en de complexiteit die gepaard gaat met het maken van aangepaste rapporten en sjablonen is onbestaande.
1. Complex en langdurig proces
Het verkrijgen van een Power BI en Xero Practice Manager connector interface kost veel tijd. Bedrijven moeten eerst app-partner worden, een proefintegratie met Xero Practice Manager laten zien en aan een minimumvereiste van ten minste 3 bètagebruikers voldoen, samen met de juiste authenticatiemaatregelen om in aanmerking te komen voor een naadloze integratie. Wat nog belangrijker is, is dat er ook aan de beveiligingsvereisten moet worden voldaan om de API's van Xero Practice Manager te kunnen gebruiken, wat te veel gedoe met zich mee kan brengen.
2. Platformkosten en -beperkingen
De conventionele route volgen kan ook erg duur zijn. Bedrijven moeten kosten betalen voor toegang tot het Developer Platform en voor het overschrijden van Xero API-limieten en Xero-klantenlimieten, waardoor de hoeveelheid gegevens die je kunt gebruiken wordt beperkt om kosten te vermijden. Bovendien is het niet mogelijk om meerdere Xero-klanten toe te voegen, waardoor de schaalbaarheid van je activiteiten extra wordt beperkt.
3. Beperkte rapportageopties
BI-rapporten van Xero Practice Manager-gegevens zijn beperkt in omvang. Door het ontbreken van multi-entity consolidatie kunnen gebruikers alleen rapporten maken met Xero Practice Manager en kunnen ze geen workflows importeren uit andere vergelijkbare systemen.
Naast het ontbreken van Power BI-functies voor terugschrijven, maakt het gebrek aan workflow- en financiële planningsjablonen die nodig zijn voor een soepele automatisering van Xero Practice Manager de standaard integratieaanpak inflexibel.
Implementeer binnen enkele minuten Power BI-rapporten met behulp van Xero Practice Manager met Acterys
Voorkom dat je door meerdere hoepels moet springen om Xero Practice Manager timesheets en taken op te halen in Power BI. Acterys biedt een gevirtualiseerde SQL-database waarmee u workflows en boekhoudgegevens van meerdere entiteiten kunt integreren met volledige zichtbaarheid zonder dat u zelf iets hoeft te ontwikkelen.
1. Drag-and-Drop interface om volledig bewerkbare Power BI-rapporten en dashboards te maken
Voeg naar behoefte meerdere Xero Practice Manager-clients toe in een gebruiksvriendelijke interface zonder code om verbluffende visualisaties te maken. Profiteer van kant-en-klare workflowplanningsjablonen, Gantt-diagrammen en aangepaste KPI's om inzichten vanuit elke hoek voor uw organisatorische behoeften te bekijken.
2. Automatiseren van het verzamelen van belangrijke Xero Practice Manager outputs
Versnel de automatisering van Xero Practice Manager door belangrijke workflows te consolideren, waaronder Xero Practice Manager timesheets, offertes, facturen en andere taken om interactieve visualisatie te creëren zonder onderbrekingen.
Bespaar uren aan feedbacklussen als gevolg van communicatiesilo's door besluitvorming op het gebied van bedrijfsvoering en financiën te synchroniseren om de planningsresultaten te verbeteren.
3. Naadloos gegevens consolideren uit verschillende bronnen
Integreer gegevens van meerdere oplossingen voor praktijkbeheer, waaronder Workflow Max, QuickBooks Online Accountant en andere om gedetailleerde en uitgebreide interactieve rapporten te maken. Profiteer van de gevirtualiseerde SQL-database van Acterys op locatie of in de cloud om ontwikkelingsuren te besparen bij het migreren en integreren van heterogene gegevensbronnen.
Analytics en planning voor Xero Practice Manager met Power BI
ACTERYS biedt professionele functionaliteit voor financiële planning, consolidatie en rapportage voor Xero boekhouding en andere oplossingen. Dit alles is geïntegreerd met Power BI en Excel:
XPM Bedrijfsinformatie
Acterys Apps for Practice Manager biedt kant-en-klare, interactieve dashboards en rapporten in Excel en Power BI. Je kunt verschillende boekhoudsystemen en bijna elke andere bron integreren: SaaS, databases, aangepaste systemen, enz.
Reporting Manager voor Xero Praktijk
Met ACTERYS Excel-Add kunt u dashboards en rapporten naar wens maken. Dit biedt ook een live link naar het "één versie van de waarheid"-model van Acterys.

Visueel verbluffende XPM-dashboards publiceren
Je kunt binnen enkele minuten interactieve dashboards ontwerpen met toonaangevende discovery tools (Power BI, Tableau). Dit omvat zowel je boekhoudgegevens als elke andere relevante bron voor je organisatie.

Effectieve XPM Bedrijfsconsolidatie
Via Acterys krijgt u de snelste en meest flexibele manier om management- en statutaire consolidatie te implementeren voor een onbeperkt aantal XPM-bedrijven. Geavanceerde vereisten zoals de verwerking van meerdere valuta's, eliminatie tussen bedrijven en andere consolidatiefuncties kunnen precies naar wens worden geconfigureerd.
Getuigenissen van klanten over XPM Power BI integratie

Effectief plannen en modelleren. XPM verbinden met Power BI
Maak gebruik van het gemak van geavanceerde analyses, planning en budgettering. Acterys biedt een reeks veelzijdige keuzes voor top-down en bottom-up gegevensinvoer op alle niveaus van uw model. Je kunt structuren naar wens aanpassen, bijv. simuleren van de lancering van een nieuw product, organisatorische verschuivingen of overnames.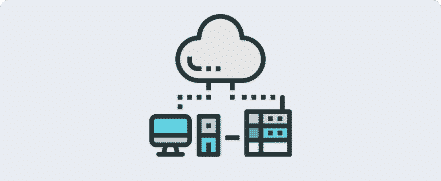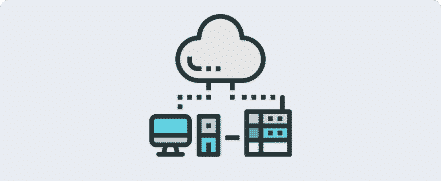 XPM Planning & Modellering
Vereenvoudig je planning en budgettering door gebruik te maken van uitgebreide opties voor top/down bottom gegevensinvoer op elk niveau van het model. Je kunt ook structuren bewerken/aanpassen naar eigen voorkeur, bijvoorbeeld om de introductie van een nieuw product, organisatorische veranderingen of overnames te simuleren.
Hoe Xero Practice Manager verbinden met Power BI met behulp van Acterys
Met "Model toevoegen" wordt uw XPM file gekoppeld aan ACTERYS. Zodra je hierop klikt, wordt er een relationeel cloudmodel (gebaseerd op MS SQL Server) en een multidimensionaal datamodel met je gegevens gemaakt.
In principe duurt dit maar een paar minuten, tenzij je een groter model hebt. Zodra het is voltooid, ontvang je een bericht op het e-mailadres dat je bij je account hebt opgegeven.
Blogs over Power BI Planning & Analytics