Acterys Reporting Visuals
Power BI Visual Planning & Reporting in Real-time

Acterys Reporting enables Power BI reports with financial data visualizations according to IBCS principles. Users can add their own row or column-based calculations and formatting exactly as needed with spreadsheet ease avoiding the need for complex DAX.
Addition of custom rows and column calculations and subtotals exactly where needed e.g. Gross Margin, EBIT, etc.
Financial reporting format options per row (under/over lines, (), %, scaling etc.)
Variance visualization according to IBCS principles
Row based comments
Integration with all Acterys write-back, planning and business modelling features.
Understanding at a glance: Financial reports perfectly formatted according to IBCS principles
Calculations as needed: Add subtotals, ratios and formulas with Excel ease without the requirement for complex DAX.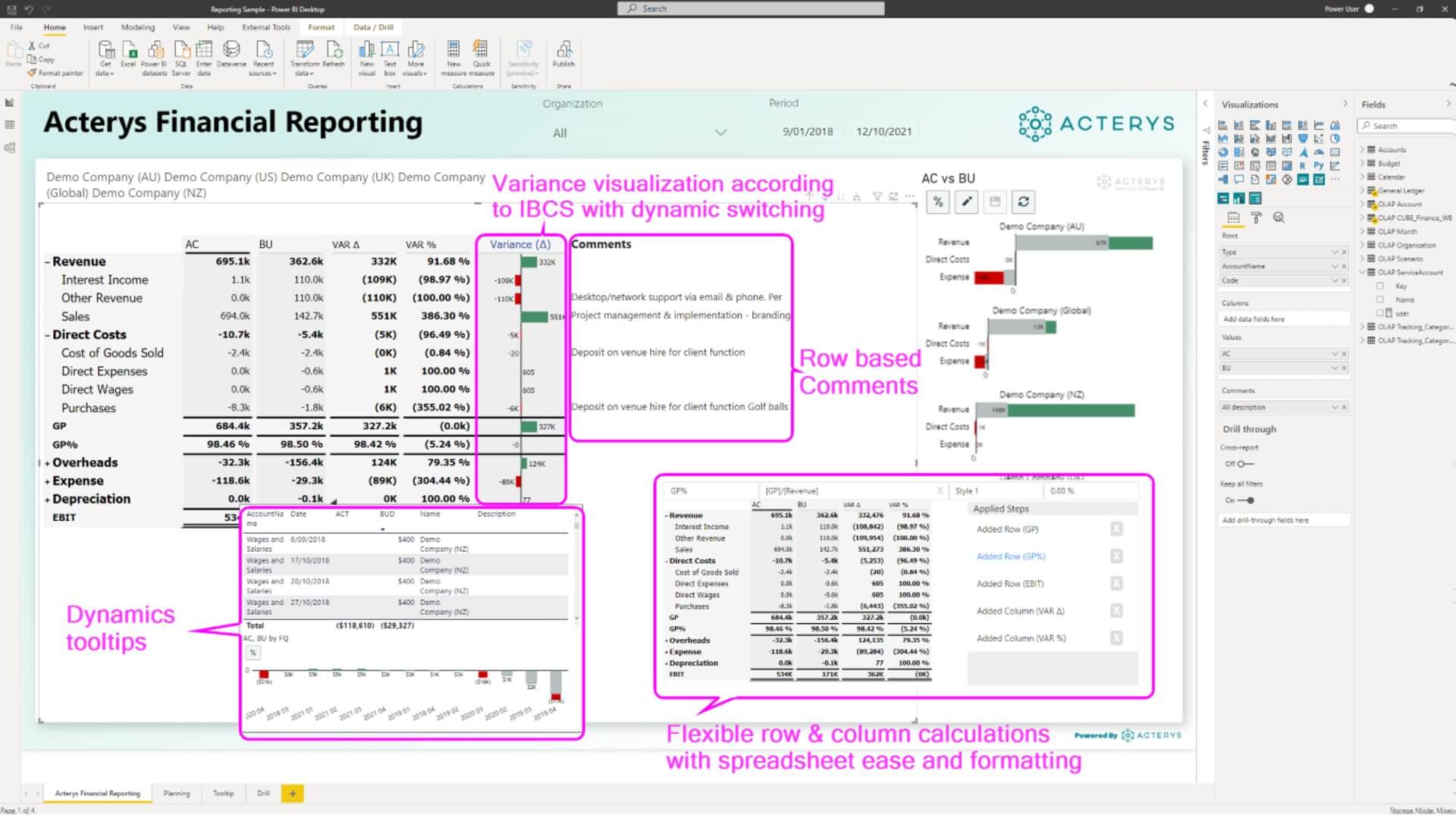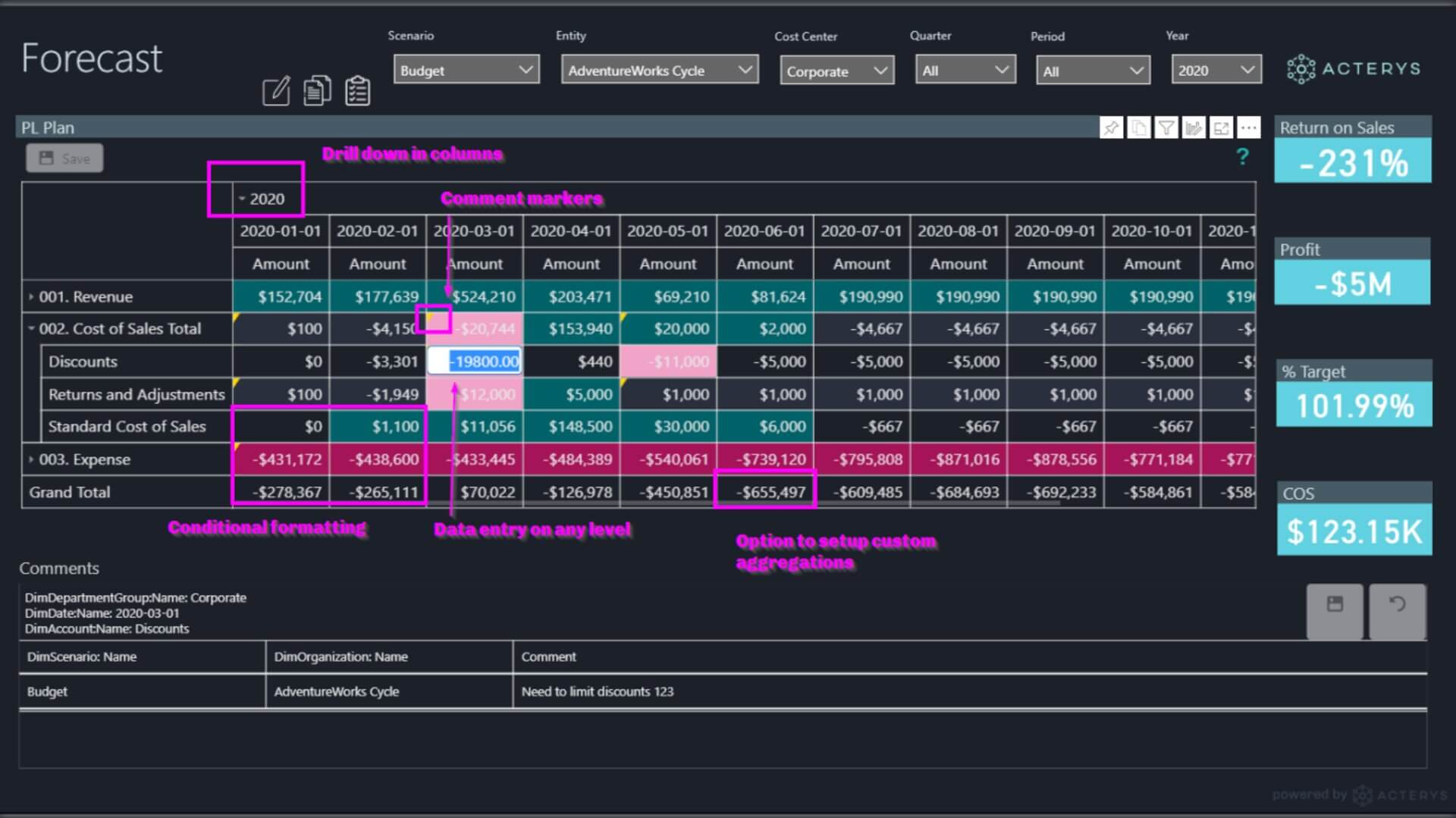 Acterys Matrix offers a variety of pivot grid features.
Drill down in rows and columns

Persistent state of visual: drill down in hierarchy not lost after refresh

Custom Column calculations

Flexible conditional formatting.
The Acterys Comments visual enables users to enter free text with rich text formatting, from predefined lists or values into a multi-dimensional model. The data is stored in standard MS SQL database tables for the active filter context / dimension detail (e.g. user, date, scenario, etc.)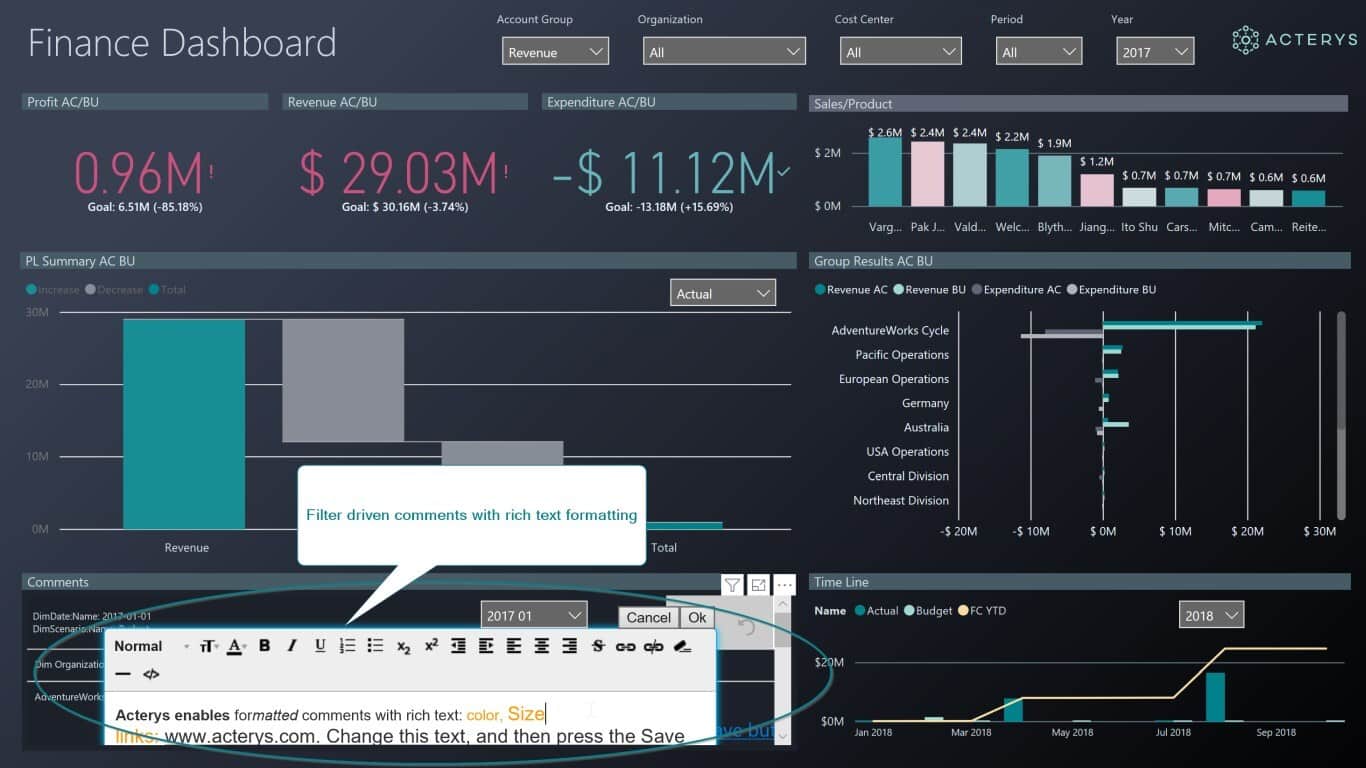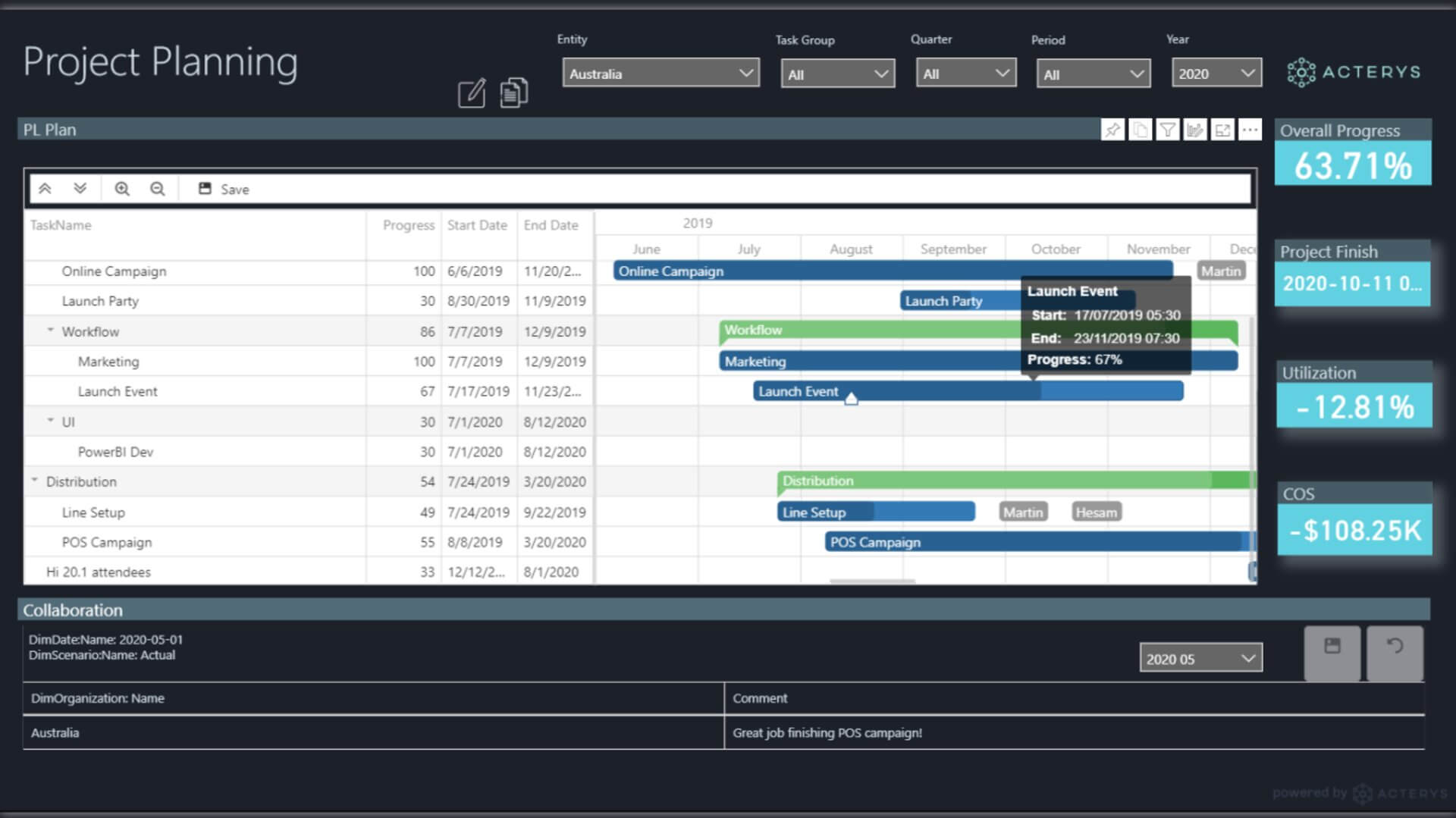 Acterys Gantt enables comprehensive project management functionality in Power BI.
Gantt Display of tasks on multiple hierarchy levels and task groupings
Adding and editing of tasks stored in a supported data source (e.g. SQL Server and any data source supported by Acterys)
Editing completion progress
Managing resources assigned to tasks.
Acterys Variance is like a data visualization tool that enables you to visualize variances in vertical or horizontal bar charts with small multiples display support and edit results in real-time for effective planning and forecasting.
Switch between absolute and relative variance display
Category drill down
Write back, planning and forecasting (requires Acterys subscription)
Custom tool tips and drill through.