FP&A Software Comparision: The Top 10 FP&A Tools To Find The Perfect Fit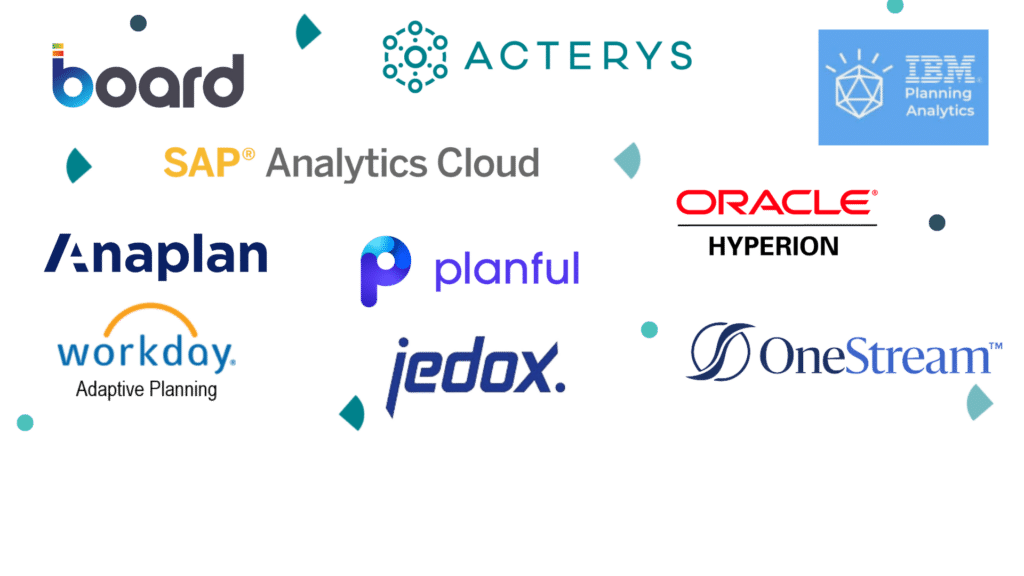 In today's rapidly changing business environment, Financial Planning and Analysis (FP&A) software has become a critical tool for organizations seeking to fight off uncertainty and maintain their competitive advantage. FP&A solutions enable businesses to analyze financial data, develop budgets and projections, and make game-changing decisions that impact their bottom line.
By providing real-time access to data, these solutions provide valuable insights that help companies optimize their financial performance, identify new growth opportunities, and remain agile in response to market changes.
In short, FP&A software is an indispensable tool for any business that wants to drive profitable growth, reduce risk, and stay ahead of the curve.
Here we have provided a comprehensive analysis of the top FP&A solutions recommended by industry experts and used by businesses from across the globe. Our goal is to offer businesses an invaluable resource that can help choose the most fitting solution to streamline their financial planning and analysis processes through this FP&A tools comparison.
| Vendor | About | Interface | Consulting Efforts | Business User Control | Speed of implementation | Price | Special Features | Storage | Deployment | *G2 Score |
| --- | --- | --- | --- | --- | --- | --- | --- | --- | --- | --- |
| Acterys | A SaaS platform for enterprise-grade xP&A transformation, planning, forecasting, and budgeting with Power BI and Excel. | Web application, Power BI, Excel | Low | High | within days | | Automated Models for NetSuite, Xero, Stripe, QuickBooks, hubSpot, Kyriba Deputy, etc. | Standard (Azure) SQL | Cloud, Hybrid, Onpremise | 8.6 |
| Workday Adaptive Planning | A cloud-based financial planning and analysis software that helps organizations to plan, forecast, and report on financial and operational data. | Web | High | Medium | Months | | | | Cloud | 7.49 |
| Anaplan | A cloud-based platform that offers a range of planning and performance management solutions, including financial planning and analysis. | Web application, Excel | Very high | Limited | Months | $1000+ per user | | | Cloud | 8.16 |
| Board | A could-based intelligent Planning Platform that integrates strategy, finance, and operations, enabling full control of performance across the organization. | Web application, Excel | Very high | Limited | Months | | | Proprietary | | 7.75 |
| IBM Planning Analytics | A cloud-based platform that enables organizations to create detailed financial plans, conduct scenario analysis, and monitor performance. | Web application, Excel | High | Medium | Months | $200+ | | | Cloud, Onpremise | 7.34 |
| Jedox | A cloud-based enterprise Performance Management software which is used for planning, analytics and reporting in finance and other areas such as sales, human resources and procurement. | Web application, Excel | Medium | High | Weeks | $200+ | Proprietary database format | | Cloud, Onpremise | 7.61 |
| OneStream | An enterprise market-leading intelligent CPM platform that aligns and simplifies financial consolidation, planning, reporting, analytics, and financial data quality for sophisticated organizations. | Web application, Excel | High | Medium | Month | $1000+ | SQL Server | | Cloud, Onpremise | 7.45 |
| Oracle Hyperion | A suite of enterprise performance management (EPM) applications that includes tools for financial planning, budgeting, and forecasting. | Web application | | | Months | | | | Cloud | 6.75 |
| Planful | A cloud-based planning, budgeting, and forecasting tool that provides comprehensive financial analysis and reporting capabilities. | Web application | High | Medium | Months | | | | Cloud | 7.89 |
| SAP SAC | A business planning and consolidation tool that provides budgeting, forecasting, and reporting capabilities. | Web | High | Limited | Months | | Entirely focused on SAP customers | | Cloud | |
| | | | | | | | | | | |
Acterys: The Future of FP&A is Here​
Acterys has earned the distinction of being ranked #1 on G2's list of top CPM solutions and has become a popular choice among more than 700 companies worldwide. It allows for the transformation of traditional planning and analytics, providing its customers with greater confidence and predictability when planning for the future.
Acterys offers a full range of intelligent data modeling, planning, and forecasting tools all accessible through a single platform that can be run either on the cloud or on-premises.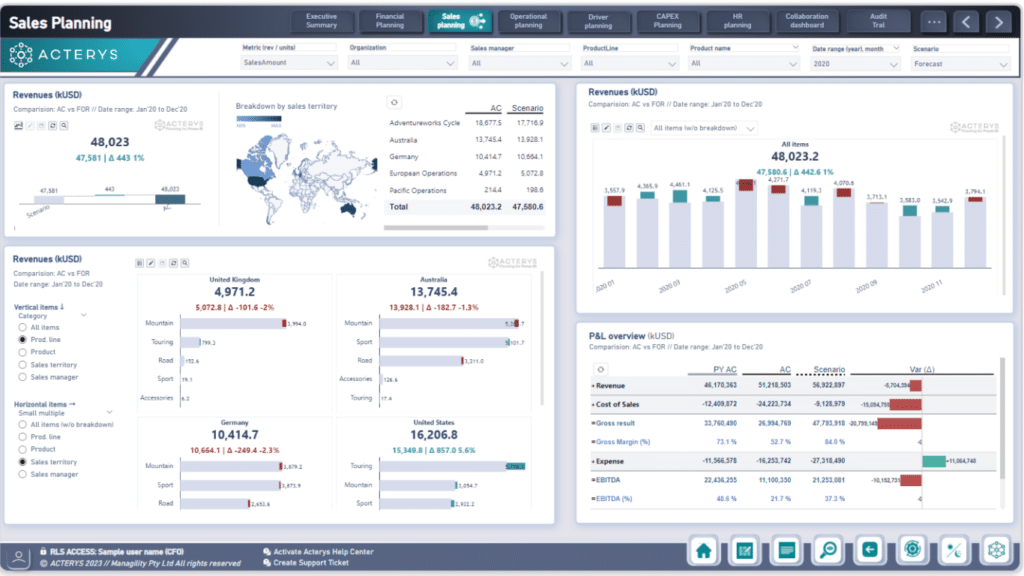 Why Acterys Stands Out As The Top FP&A Solution​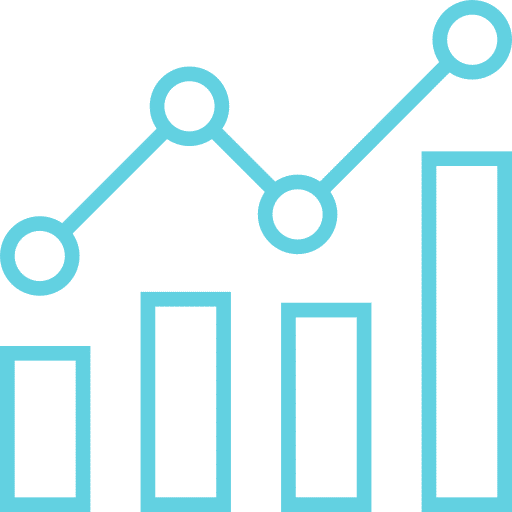 Centralized Data Model
Benefit from a unified data model that integrates information from all your financial and non-financial sources, providing unmatched planning and analytics capabilities.

Write-back Enabled Planning
With eight tailor-made Acterys Visuals, you gain access to fully customizable Power BI Financial Report Templates that offer extensive planning capabilities and allow for direct editing within your Power BI report.

Consistent Analysis across your Organization
Utilizing SQL Server Analysis Services for on-premises deployments and Azure Analysis Services for cloud-based solutions, you can effortlessly construct resilient, reusable data models that ensure uniformity throughout reporting and analytical processes within your organization.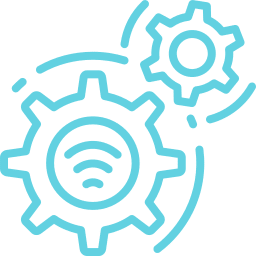 Autonomous FP&A
Acterys revolutionizes autonomous planning by combining advanced AI algorithms and real-time data analysis for improved business decision-making.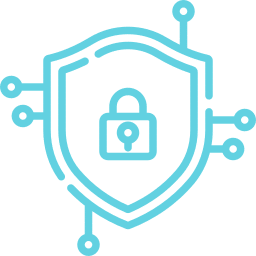 Ironclad Security
Comprehensive security and governance features with granular access control, industry-standard compliance, like SOC2, MFA, and more, ensuring data integrity.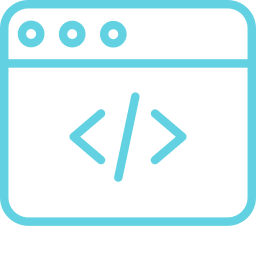 Easily Embed BI and Analytics in your App
Deliver stunning interactive reports in your app with the Power BI Embedded service.
Customers, independent analysts, and industry experts recommend the Acterys platform for driving dynamic xP&A transformation. Our solutions are known to deliver unparalleled speed, accuracy, and flexibility to planning & analytics teams across the globe to inspire game-changing business decisions.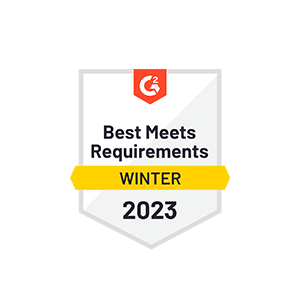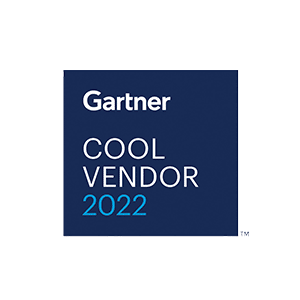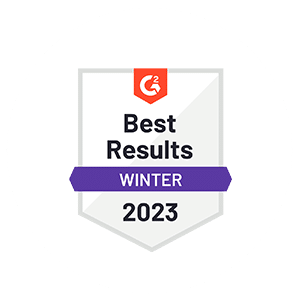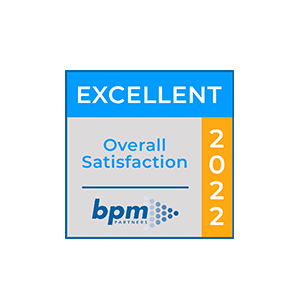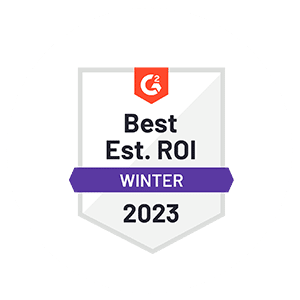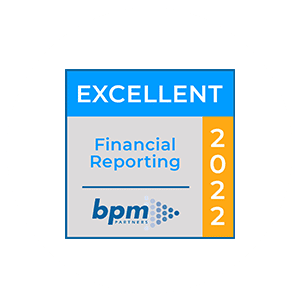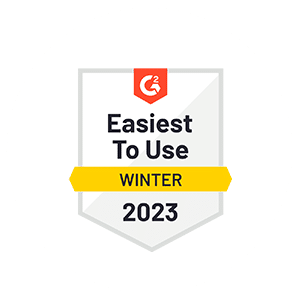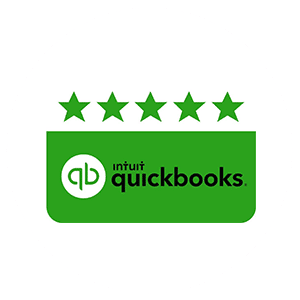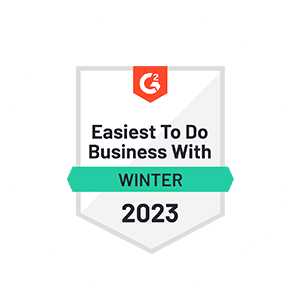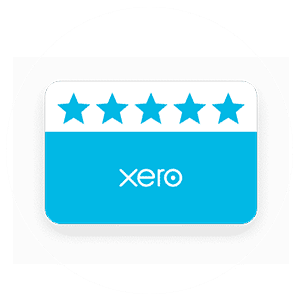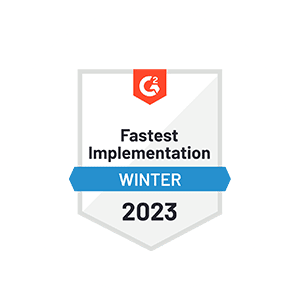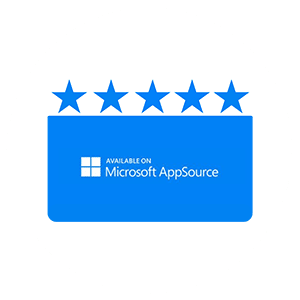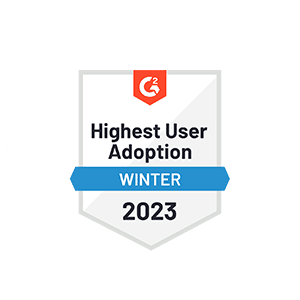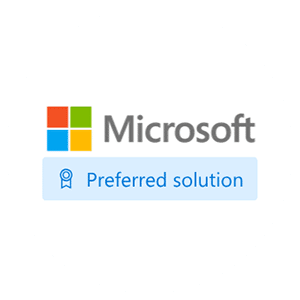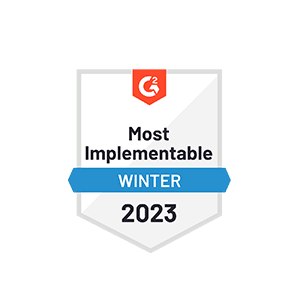 "We tested all alternatives: the only solution that really works seamlessly with Power BI is Acterys"
"Super smooth, quick implementation of reporting, planning and consolidation for our 30 global entities"
"We couldn't believe how quickly we had results that were perfectly integrated with our existing processes."
"Our forecasting process was reduced from 3 weeks to 4 hours"
Top 10 FP&A Solutions for Enhanced Financial Analysis and Insights
1. Acterys
Acterys is an award-winning FP&A tools that simplifies financial data consolidation, reporting, planning, and analytics for businesses of all sizes. The solution offers business users best-practice templates for all performance management aspects easily customizable in familiar environments like Power BI & Excel.
The approach of this FP&A solution typically guarantees significant cost savings as multiple disparate CPM solutions e.g., separate applications for data analytics, consolidation, and planning, are combined into a single platform based on the world-class technology architecture of Microsoft.
Features
This enterprise-grade FP&A tool provides tons of features, including:
Seamless integration with popular ERP, accounting systems, CRMs, such as Xero, QuickBooks, Stripe, NetSuite, Dynamics, HubSpot, and more

8 custom

Power BI visuals

and provides high-performance, simultaneous write-back and planning capabilities for unlimited users

Plug-and-play best-practice templates for CAPEX, Cash flow forecasting, demand planning, HR Planning, S&OP, & more, dramatically reducing your build & cycle times by 80%.

Planning flexibility supporting top-down and bottom-up (absolute, relative, add, fill, etc.) approach

Integration with AI tools like ChatGPT to instantly get insights into your financial plans and reports

Audit trails, granular read and write, user functional and data access rights for unparalleled governance and security

Dedicated Excel add-in to

provide similar enterprise-level FP&A capabilities without leaving the comforts of spreadsheets.
Benefits
Allows getting started in minutes with 1-click integration to any source or use pre-configured Apps for specific ERP/accounting systems

Provides a flexible data modeling environment to create and manage

data models

Autonomous planning by combining advanced AI algorithms and real-time data analysis for improved business decision-making

Requires no additional installations or maintenance and is available instantly for use

Provides real-time collaboration and data sharing across the organization

Offers automated financial consolidation, reporting, and planning capabilities

Deliver stunning interactive reports in Power BI

Supports mobile access via Power BI
2. Workday Adaptive Planning
Workday Adaptive Planning empowers businesses to streamline their financial processes and make data-driven decisions with a wide range of features, including real-time collaboration, scenario planning, and robust analytics.
Features
Collaborative planning in real-time on a single cloud-based platform

Adaptive Insights for Excel allows users to use the software directly in Excel

Scenario planning and analysis for simulations of different business scenarios

Flexible modeling capabilities, including driver-based modeling

Advanced analytics and reporting

Integration with various data sources, including CRM and ERP systems

Built-in financial intelligence with

preconfigured templates
Benefits
User-friendly interface and easy-to-use navigation for non-technical users

Comprehensive financial planning and analysis capabilities, including scenario planning and forecasting

Access to real-time financial and operational data to inform strategic decision-making

Integration with various business systems for seamless data management and reporting

Advanced analytics and reporting features to track KPIs and other critical metrics

Mobile app for on-the-go access to

financial data and reporting

Secure data management and role-based access control to protect sensitive financial information
3. Anaplan
Anaplan is a cloud-based enterprise performance management platform that provides businesses with a flexible and scalable solution for planning, budgeting, forecasting, and modeling. The platform leverages advanced analytics and modeling capabilities to improve financial and operational performance.
Features
Hyperblock technology for real-time calculations across multiple dimensions

Connected planning capabilities to link processes across departments and functions

Predictive modeling and simulation for scenario analysis and forecasting

Anaplan App Hub for pre-built planning models and apps

Machine learning and artificial intelligence capabilities for predictive analytics and automation

Anaplan Community for collaboration, networking, and knowledge-sharing with other Anaplan users and experts.
Benefits
Connects financial, sales, supply chain, and workforce planning for comprehensive insights.

Allows for dynamic modeling of large and complex datasets

Ability to quickly adapt to changing requirements and deploy solutions

Marketplace of pre-built apps and models

Provides users with the skills and knowledge to maximize the value of the Anaplan platform.

Protects sensitive data and ensures compliance with industry standards and regulations.

Advanced AI and machine learning capabilities that automate routine tasks, identify trends and
4. Board
Board is best known for streamlining financial processes and providing insights into business operations through data integration, financial modeling, and reporting tools. With Board, users can create custom dashboards and reports, forecast future scenarios, and perform advanced analytics to optimize business performance.
Features
Advanced data discovery capabilities for fast and accurate insights

Comprehensive

data modeling

and forecasting

No coding required for creating custom applications, reports, and workflows

Drag-and-drop interface for easy data modeling and visualization

Interactive dashboards, scorecards, and KPIs for real-time performance monitoring

Automated reporting and analysis for improved efficiency and accuracy

Predictive analytics and AI-powered forecasting for accurate predictions and simulations
Benefits
One unified platform for BI, planning, and predictive analytics

Advanced financial modeling capabilities for accurate forecasting and scenario planning

Powerful data integration and management features for centralized data access and analysis

Comprehensive security and governance controls to ensure data accuracy and compliance

Ability to handle big data with high performance and scalability

User-friendly interface with self-service analytics for business users to explore data and gain insights independently.
5. IBM Planning Analytics
IBM Planning Analytics is an enterprise-level FP&A solution that helps organizations streamline financial planning, budgeting, and forecasting processes. Its powerful analytics and reporting capabilities enable businesses to make data-driven decisions to achieve their goals and optimize performance.
Features
Multidimensional modeling engine for flexible data modeling and analysis

Integration with Watson Analytics for AI-powered insights

Predictive forecasting capabilities using time series analysis

Workflow automation and collaboration tools for better teamwork and communication

Integration with Excel, allowing for seamless data import/export and familiar spreadsheet functionality

Cloud-based deployment options for increased flexibility and scalability
Benefits
Offers multidimensional modeling and calculation engine for complex analysis and scenario planning

Offers advanced reporting and visualization capabilities to create interactive dashboards and reports

Enables collaboration among teams with role-based access controls and shared workflows

Incorporates data from other enterprise software systems like ERP and CRM

Offers predictive analytics and machine learning capabilities to identify trends, patterns, and anomalies in data
6. Jedox
Jedox is a performance management software providing integrated planning, budgeting, and forecasting solutions. With its powerful analytics and reporting capabilities, Jedox helps businesses to optimize their financial processes and drive better decision-making.
Features
Integrated ETL (Extract, Transform, Load) and OLAP (Online Analytical Processing) engine

In-memory data storage for real-time analytics and planning

Excel-based interface for ease of use and familiarity

Workflow automation and version control for collaboration and audit trail purposes

Cloud or on-premise deployment options to suit various business needs
Benefits
Multidimensional data modeling and analytics capabilities.

Integration with various data sources and other business systems.

Collaborative planning and reporting features that enable real-time sharing and editing of data.

Flexible deployment options, including on-premise, cloud-based, and hybrid solutions.

Workflow automation and approval processes for improved efficiency and accuracy.

Mobile app for access to data and reports on the go
7. OneStream
Another FP&A solution is OneStream, a unified corporate performance management (CPM) software that simplifies businesses' financial planning, consolidation, and reporting processes.
Features
Intelligent finance processes powered by machine learning and predictive analytics

Advanced account reconciliations with built-in workflow, collaboration, and certification

Powerful modeling capabilities with support for complex multidimensional hierarchies and scenarios

Extensible with over 50 pre-built solutions and connectors for third-party systems

Secure cloud-based or on-premise deployment options with enterprise-grade scalability and performance.
Benefits
XF Marketplace provides pre-built solutions, templates, and extensions to extend the platform's capabilities

Guided workflow and audit trail capabilities ensure accuracy and compliance

Flexible deployment model with options for cloud, on-premise, or hybrid deployments

Eliminates the need for complex data integration processes through a single source of financial data
8. Oracle Hyperion
Oracle Hyperion is a comprehensive enterprise performance management software suite that enables organizations to plan, execute, and monitor their business operations easily.
Features
Advanced modeling and analysis capabilities for complex financial scenarios

Data visualization and reporting capabilities for creating customized dashboards and reports

Centralized platform for managing financial data, ensuring data accuracy

Real-time insights and analytics for faster decision-making

Cloud-based deployment options for increased flexibility and cost savings
Benefits
Ability to automate and streamline financial processes with accuracy

Provides accurate and timely reporting

Powerful analytics and data visualization capabilities to identify trends, patterns, and opportunities

Highly scalable, accommodating businesses of all sizes

Indispensable tool to improve financial processes
9. Planful
Planful (formerly known as Host Analytics) is a cloud-based FP&A tools with a comprehensive suite of financial management tools to create custom budgets, forecasts, and reports and collaborate with team members in real-time to optimize business performance.
Features
AI-powered analytics for more accurate financial reporting and planning

Ability to handle complex financial data modeling and consolidation across multiple sources

Collaborative workflows with user-based access controls and audit trails for added security

Integration with other business systems, such as ERP and CRM, for seamless data sharing and reporting

Customizable dashboards and reports with real-time data visualizations and KPI tracking

Scenario planning and what-if analysis to test different assumptions and outcomes
Benefits
Advanced analytics and reporting capabilities

Collaborative features that enable teams to work together more effectively

Automated workflows and approval processes to streamline financial processes

Comprehensive data security measures to protect sensitive financial information

Easy-to-use interface that requires minimal training for users

Cloud-based deployment that allows for anytime, anywhere access to financial data

Integration with other business systems to help streamline data management and analysis.
10. SAP SAC
SAP SAC is a cloud-based business intelligence platform with advanced analytics and planning tools for businesses of all sizes. It provides end-to-end analytics solutions, leveraging data modeling and visualization capabilities to enable data-driven decision-making and seamless team collaboration.
Features
Automated data preparation with machine learning algorithms

Built-in analytics and data visualization capabilities for real-time insights

Integration with various data sources, including on-premise and cloud-based systems

Collaborative planning and reporting functionalities for cross-functional teams

Mobile accessibility for remote data access and collaboration

Embedded predictive analytics and machine learning capabilities to enable predictive forecasting and scenario planning.
Benefit
Integration with SAP and non-SAP data sources, allowing for a unified view of the organization's data

Machine learning capabilities, including predictive forecasting and smart insights

Mobile app and web-based access, providing access to real-time data and analytics

Ability to create and share interactive visualizations and dashboards

Advanced planning and budgeting features, including driver-based modeling and built-in financial intelligence

High level of data security and governance, with role-based access controls and data encryption
Choosing the Right FP&A Software: Key Considerations
When evaluating FP&A software for your organization, you must answer several critical questions and consider factors that align with your business's specific needs and how you intend to utilize it.
Business Needs Assessment
Identify your organization's specific requirements and goals, which you can determine by analyzing the current finance department's workflow and identifying any gaps in performance or productivity. Consider the size of your organization, the number of users accessing the software, and the complexity of your financial processes.
Some of the questions to ask during this assessment include:
What financial data needs to be tracked, analyzed, and reported?

Who needs to access and use the software?

What are the most critical features and capabilities required to support the finance department's workflow?

What are the long-term objectives of the finance department, and how can the software align with these objectives?
Evaluating the business needs will help ensure that the chosen FP&A solutions meets the organization's unique requirements, increasing the chances of success and ROI. Also, consider the scalability of the software as the organization's needs grow over time.
Budget Considerations
Budget is a crucial consideration when choosing among FP&A tools. The cost can vary widely from tool to tool, and it is essential to determine the organization's budget.
Some software solutions offer basic packages with limited features, while others provide more comprehensive options at a higher price. The cost also depends on the number of users and the level of support required.
Keep in mind that the total cost of ownership goes beyond the initial purchase price. Additional costs may be associated with implementation, customization, training, and ongoing support. Consider the software's long-term benefits and cost savings before deciding solely based on the price tag. Explore pricing options and negotiate with the vendor for the best deal possible.
Strike a balance between the features and benefits your organization requires and the budget allocated for the software solution.
Integration with Existing Systems
Many businesses already have various systems in place, such as ERP, CRM, HR, and payroll software. This makes it mandatory for businesses that the FP&A software can integrate seamlessly with these systems to avoid any disruptions in business processes.
The integration of FP&A software with existing systems allows for a streamlined flow of data between different departments and reduces the risk of errors caused by manual data entry. It also enables real-time data updates and provides a centralized location for financial information, making it easier to access and analyze.
When evaluating different FP&A tools options, businesses should consider the ease of integration with their existing systems. They should look for software that offers flexible integration options such as APIs, connectors, or pre-built integrations with common enterprise systems.
Additionally, it is important to ensure that the FP&A solution can handle the data formats and types that use the existing system. The software should also be able to handle large volumes of data without any performance issues.
User Feedback and Reviews
Review feedback from users with experience with the software in similar industries and business sizes while deciding on FP&A solutions. This feedback can be found on various platforms, including the software provider's website, third-party review sites, and social media platforms.
Checking out reviews and feedback from users provides valuable insights into the software's strengths and weaknesses, ease of use, and effectiveness in addressing business needs. Reviews can also highlight any common issues or complaints that users have experienced, such as poor customer support, inadequate reporting capabilities, or difficulties with implementation.
Ultimately, user feedback and reviews can provide valuable insights and help decide when choosing an FP&A solution. It is important to carefully consider and weigh all feedback and reviews before making a final call.
Unlock the power of XP&A with Acterys
Talk to our solution experts to see why Acterys xP&A Suite solutions are the right fit
to meet your reporting, planning, and analytics needs.
Frequently Asked Questions