Effective Planning & Reporting In Power BI
Thorne Widgery saves two weeks' worth of staff time per month through automated data integration and reporting processes


Data Accuracy Improvement


Staff Time Saved per Month
Thorne Widgery is a leading accounting & business advisory company in the UK with a 70-year history. Utilizing its wide-ranging accounting expertise combined with an innovative technology focus, it is on a mission to bring digital transformation to accountancy and financial advisory.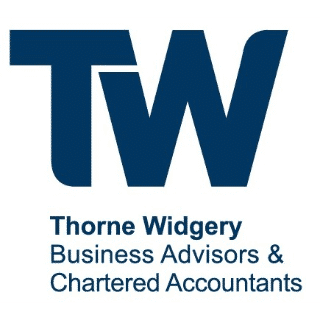 By partnering with Thorne Widgery, clients profit from advisory services that utilize automated reporting and interactive dashboards based on data from accounting to project management and timesheet systems. The firm works with different accounting systems to manage their customer, internal timesheets, and billing data from Xero, WorkflowMax and Practice Manager platforms. Based on clients' reporting and analytics needs, Thorne Widgery has built a tailored offering using the Acterys Power BI platform.
Acterys Solutions - Automated Reporting and Interactive Dashboards
The accounting practice implemented Acterys based on its integrated framework supporting Azure SQL database with Power BI and Excel frontends. Using Acterys' writeback enabled and AI-enhanced planning capabilities, Thorne Widgery automated the reporting process and provided their customers with management reporting and interactive dashboard capabilities. The new solution enabled the firm to completely eliminate costs and efforts previously spent on manual spreadsheet maintenance in addition to significantly improved analysis and reporting options.
Using Acterys, the process of creating and maintaining the Thorne Widgery data warehouse, which loads the data from various companies, was automated. Now, the team autonomously maintains and extends the solution with no specialized IT support. This includes the automatically generated Power BI reports and dashboards as well as adding data from other ERP systems.
With a completely automated process, the finance team now has up-to-date information supported by powerful interactive analytics features in Power BI. Thorne Widgery can now react in real-time to issues and variances in key performance indicators and work in progress reporting. Since data is loaded in a SQL data warehouse, no more manual work in spreadsheets is needed – all data is automatically available in Power BI reports or with a live, two-way (read & write) option in Excel.
Streamlining all of these processes has saved two weeks of staff time per month, which would otherwise be spent in performing repetitive, manual work.
Financial reporting and analytics transformation for accounting firm clients
Results Achieved:
Reporting process completely automated

Real-time insights for clients into all business aspects

Interactive dashboards tailored to specific requirements