FP&A Solutions for Accountancy Firms
Empower your accounting practice to deliver reliable, well-grounded financial solutions to clients using Acterys' powerful FP&A tools. Our Power BI-based automation platform helps cover all key areas, including planning, budgeting, and all forms of forecasting, giving you and your clients the ultimate solution to answer the most complex business questions with ease and speed.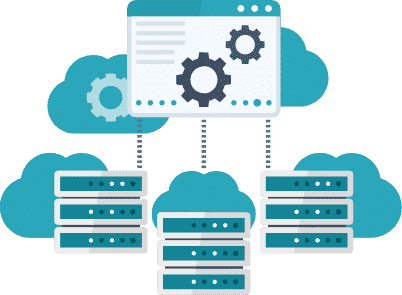 Modernize Your Planning & Analytics with our Free Trial Now
Make actionable decisions with Acterys and fast-track your plans and budgets. Changes in data can be modeled in minutes and viewed in real-time, informing you of possible risks and allowing you to simulate what-if scenarios quickly.
Your Partner in Building Flexible FP&A Solutions for Your Clients
Highest Level of Reporting Flexibility at Your Clients' Fingertips
Provide your clients complete control of all aspects of their business performance with write-back enabled interactive Power BI dashboards and reports. Utilize 8 Acterys custom visuals that allow you to visualize, adjust, and plan out regular and what-if scenarios with real-time impact analysis. With a smart data warehouse running at the backend, you can store values in tables and make them accessible to the entire organization.
In addition, your clients can enjoy the same level of read/write interactivity and flexibility on spreadsheets using Acterys Excel Add-in. What's more, clients can access reports and make adjustments on their mobile devices, allowing them to stay connected with their business and see insights anywhere and anytime.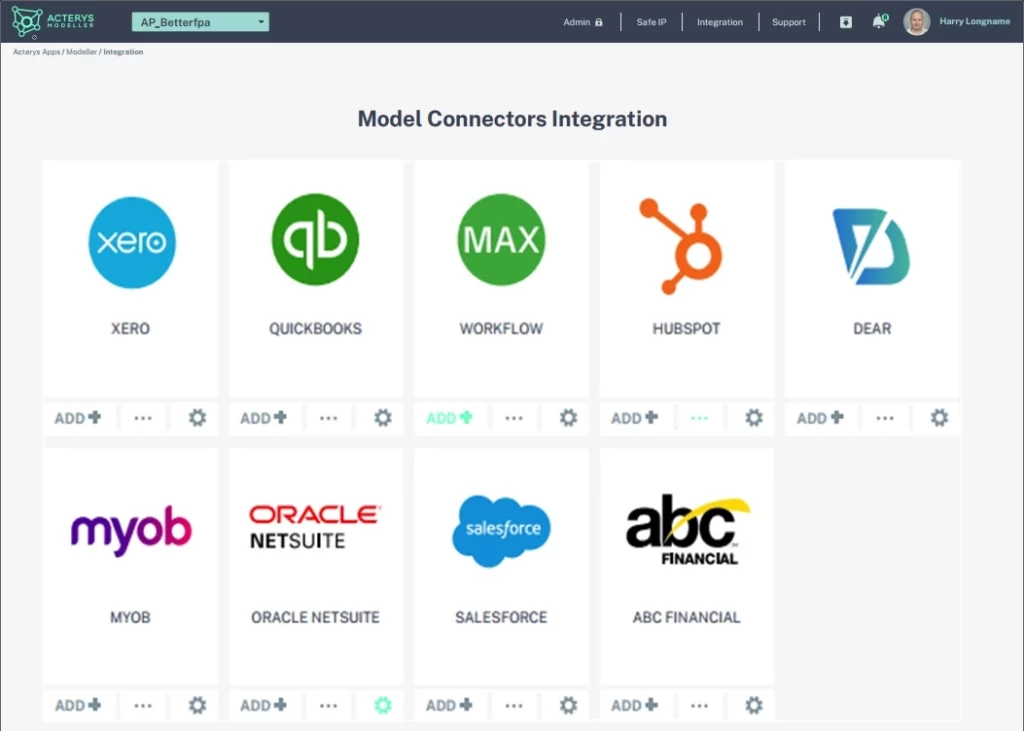 Integrate with Any ERP/Accounting Software Instantly
Whether you are managing your clients' accounts in Xero, QuickBooks, or any other popular ERP/accounting software, Acterys provides instant one-click connectivity to bring data from anywhere you want. With Power BI Sync and Instant Link modules, you can consolidate and model accounting data from virtually any source, allowing you to populate the Power BI reports for your client automatically and see updates in real-time.
Provide a Complete View of Your Clients' Business Performance
Enable your clients to get a complete picture of their business performance with Acterys' powerful FP&A solution. Whether it is just one Xero or QuickBooks company or 50, consolidating and modeling data to meet your reporting requirements is a breeze.
Create a single source of truth to view reports and dashboards on a business or individual company level. Explore deep insights by drilling down and drilling through the data with a few clicks. Profit from automated intercompany eliminations, currency conversions and flexible financial periods, all through a single integrated platform.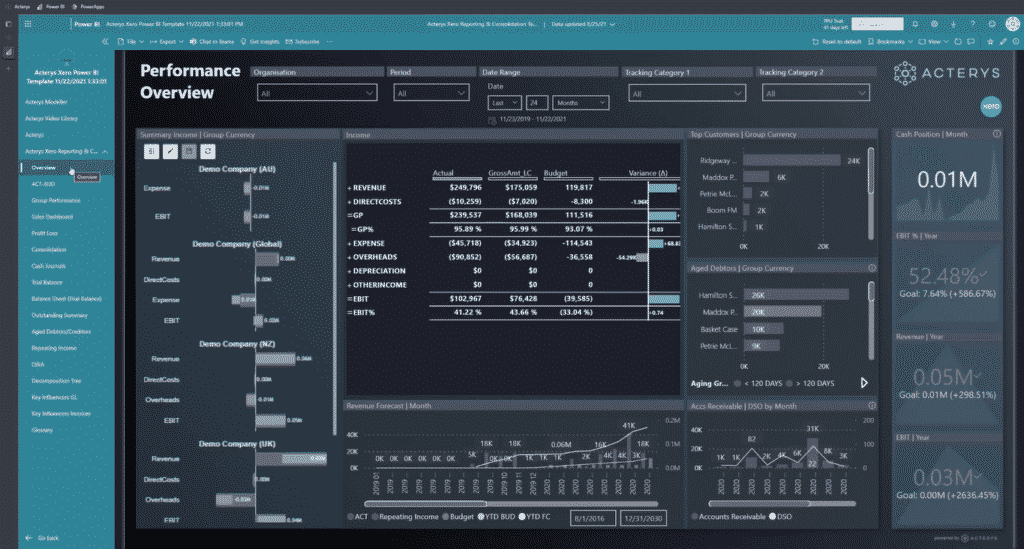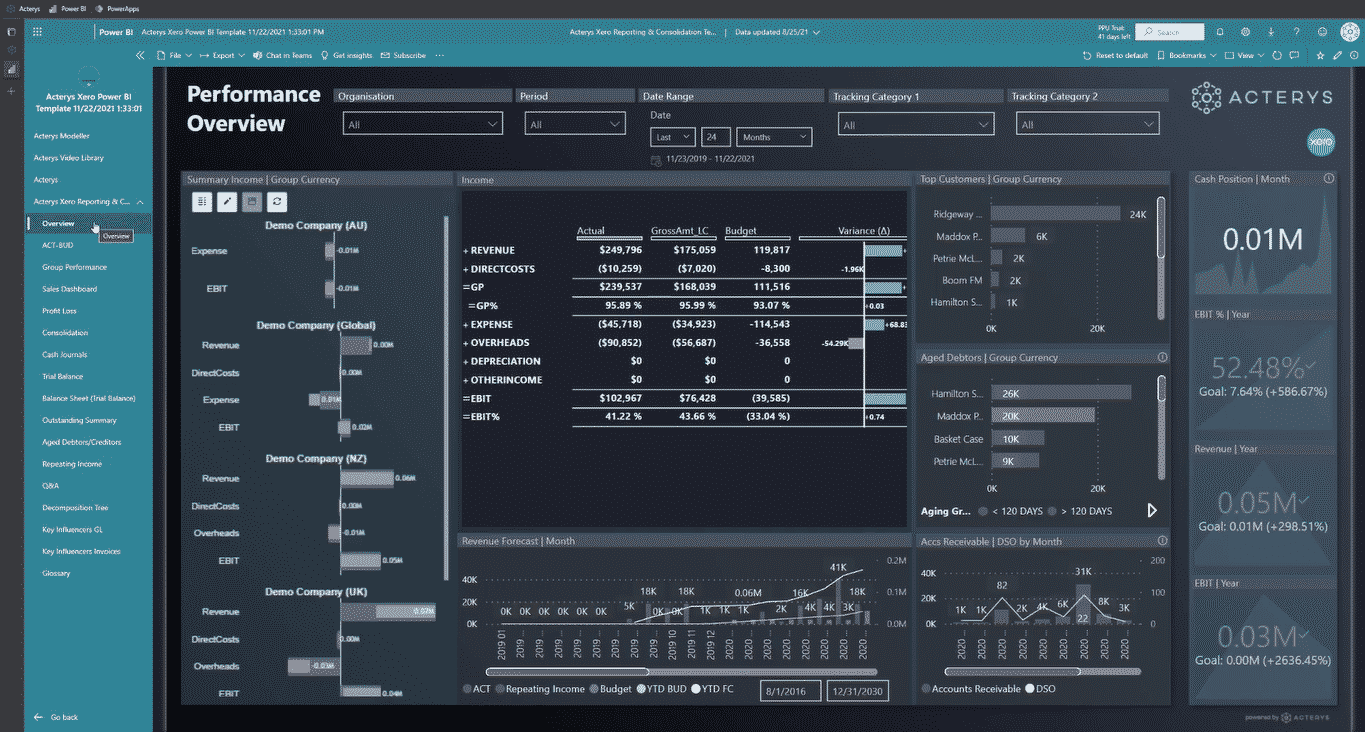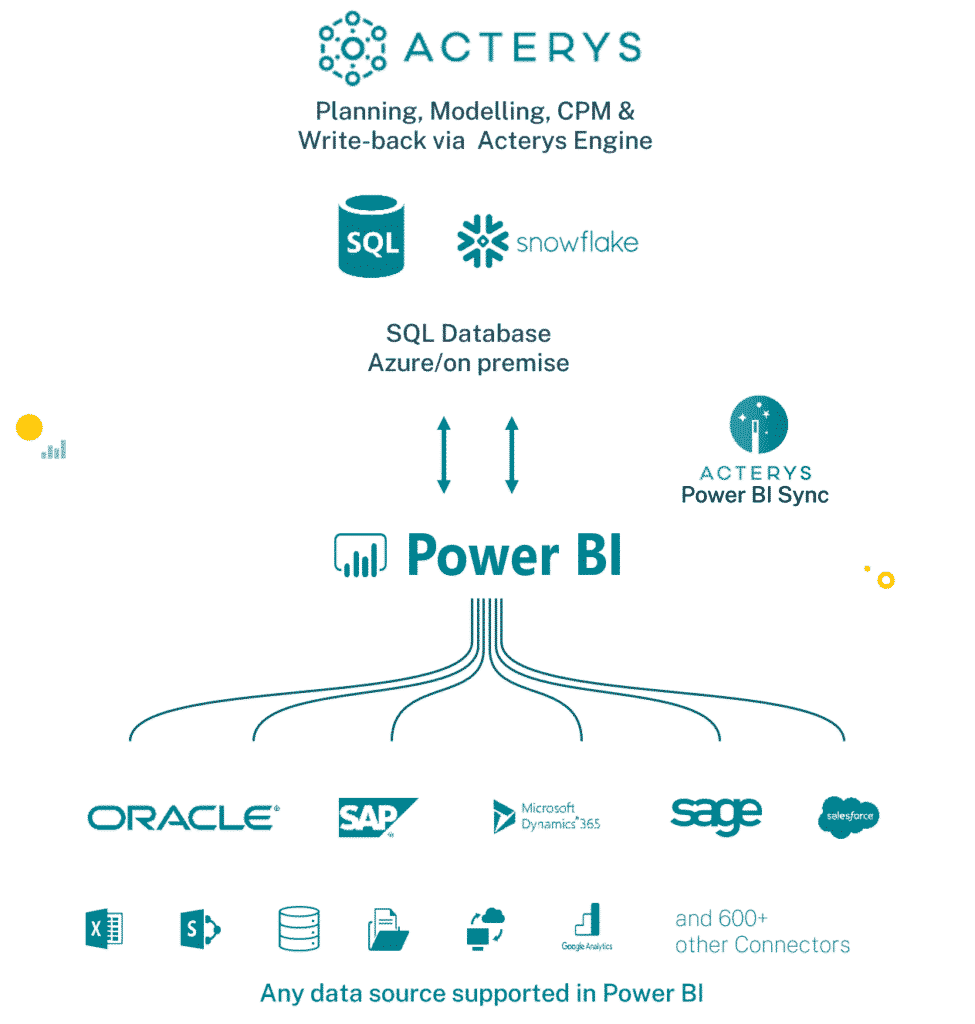 Let Acterys Handle the Entire FP&A Lifecycle
Clients trust your accounting practice to deliver top-notch tax planning, bookkeeping, payroll management, and other services. By adding a financial planning and advisory wing to your firm, you can potentially give clients a one-stop solution that not only covers the past and present of their business but also deliver accurate insights to prepare for the future.
Acterys offers a robust suite of FP&A tools that enable your accounting team to deliver practical and integrated financial solutions without building an in-house team or software. By integrating Acterys in your clients' data ecosystem, you are equipping them with a self-service platform that gives the power to plan, budget, forecast and prepare to make the most of opportunities in the future.
"We tested all alternatives: the only solution that really works seamlessly with Power BI is Acterys"
"Super smooth, quick implementation of reporting, planning and consolidation for our 30 global entities"
"We couldn't believe how quickly we had results that were perfectly integrated with our existing processes."
"Our forecasting process was reduced from 3 weeks to 4 hours"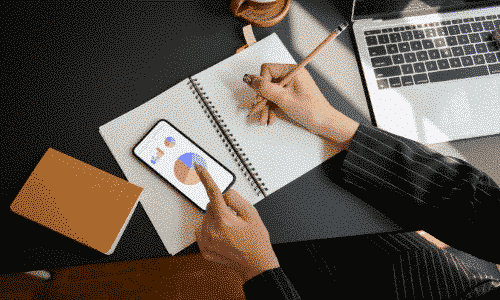 Client Advisory Services Guide: Going Beyond the Transaction-Based Accounting
Today's businesses are increasingly expecting accounting firms to be more than just number crunchers and report compilers. Research shows that 29% of clients expect to receive advisory and consulting services from their accounting practices.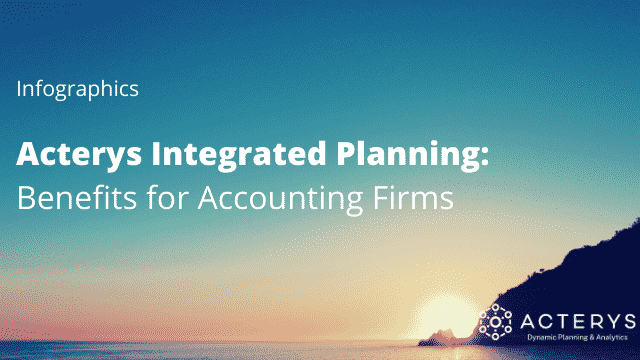 Acterys Integrated Planning - Benefits for Accounting Practices
Acterys is a robust integrated planning platform that enables accounting firms to deliver financial reporting and analyses solutions to their business clients through Power BI with ease and speed. See all the benefits Acterys provides to accounting practices.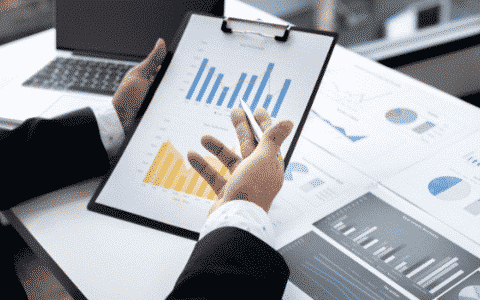 How Accounting Firms Can Handle xP&A Scenarios with Acterys
Gone are the days when decision-makers relied on weekly or monthly instalments of accounting data and used manual Excel-based planning processes for planning and forecasting. Today, speed is of essence and flexibility is all the rage when it comes to responding to changing market dynamics.