Connect WorkflowMax to Power BI for Unparalleled Analytics & Planning
Modernize Your Planning & Analytics with our Free Trial Now
Make actionable decisions with Acterys and fast-track your plans and budgets. Changes in data can be modeled in minutes and viewed in real-time, informing you of possible risks and allowing you to simulate what-if scenarios quickly.
A structured database designed to facilitate in-depth analysis, intricate business modeling, and accurate planning.
Access tried-and-true reports, interactive dashboards, and workflows tailor-made for Microsoft Power BI and Excel. Personalize them to your specifications without relying on external experts.
Unlock a variety of comprehensive planning features right within Power BI, encompassing top-down and bottom-up data entry, dynamic visual planning tools, and more.
WorkflowMax-Power BI Integration: Problems With The Connector Approach​
Being able to easily build interactive dashboards and visualize WorkflowMax data in Power BI can be a game changer. The only problem? No standard WorkflowMax-Power BI connector exists.

Businesses either have to settle with querying extracted CSVs to connect WorkflowMax data to Power BI that add unnecessary man-hours to project timelines or develop native connectivity in-house, requiring substantial multi-domain expertise and development costs.
Even with a fully configured connection interface, fetching WorkflowMax data in PowerBI has its limits.
1.Integration Complexities
An integration interface poses various limits for importing data. Users must first have an optimized WorkflowMax-Power BI connector to smoothly import all WorkflowMax data and also spend time modifying data through transformations to ensure it conforms to a standard format prior to being used for PowerBI reports.
2. Lack of Multi-Entity Consolidation
Businesses often have financial data scattered in disparate accounting systems including Xero, QuickBooks, and Excel. Being able to consolidate all sources to keep track of all historical data and utilize it for rolling forecasts, budgeting, and other financial planning uses would require having a fully configured connector for each software that can cost a fortune in licensing and platform or development costs.
3. Static and One-Dimensional Reporting
The lack of write-back features means WorkflowMax reporting isn't dynamic enough to be changed, edited, or amended in near real-time within Power BI. Also, the lack of templates means that multiple reports would have to be made to keep track of varying categories that can hinder cross-functional collaboration efforts.
Visualize Invoicing and Quoting Jobs Using Acterys
Acterys offers out-of-the-box solutions to seamlessly connect WorkflowMax to Power to create stunning dashboards and reports without requiring extensive development expertise and costly licensing fees.
Using a virtualized approach to data consolidation, Acterys lets you manage all financial data including WorkflowMax in fully editable Power BI reports and dashboards to make better capital allocation decisions across finance and operations teams.
1. Point-and-Click Setup of WorkflowMax
Cut hours off querying extracted CSV files or developing native WorkflowMax to Power BI integration. Acterys' intuitive interface lets you set up WorkflowMax within 2 minutes and is optimized to add multiple WorkflowMax clients to enrich your Power BI reports and dashboards.
2. One-Stop Shop Reporting For Workflow Data
Make efficient analysis of WorkflowMax reporting by incorporating workflows and financial data from other sources including Dear Inventory, Xero Practice Manager, MYOB, QuickBooks, and Excel in Acterys' virtualized on-premise or cloud SQL database – all under one roof.
3. Pre-built Templates For Multiple Scenarios
Eliminate communication silos by utilizing Acterys' pre-built templates to create multiple dashboards for finance, operations, supply chain, and more departments for strategic alignment. Add and track multiple dimensions and categories to customize WorkflowMax data within Power BI reports to drill down into transaction level-data at any level.
Better Analytics and Planning. Integrate WorkflowMax with Power BI​
Power BI is a business intelligence tool that can help you visualize your data and find insights. Connecting WorkflowMax to Power BI allows you to see your data in a whole new way, and make better decisions for your business. Businesses can gain insights into their project data, including task completion rates, budget utilization, and more. This can help them make allocate their resources and improve their project management processes.
Acterys stands as an integrated platform, enhancing Xero accounting and other solutions with expert financial reporting, planning, and consolidation functionalities. Enjoy an all-in-one solution seamlessly integrated with Power BI and Excel, catering to your needs.
WorkflowMax Business Intelligence
Acterys Apps for WorkflowMax enables ready made, fully editable interactive dashboards and reports as well as a professional data model and in Power BI or Excel. You can integrate different accounting systems from any other source: SaaS, databases, custom system, etc.
WorkflowMax Reporting
You can create reports and dashboards through the ACTERYS Excel-Add. These are fully editable with a live link to the "one version of the truth" Acterys model.

Visually Appealing WorkflowMax Dashboards
Within minutes, Acterys Apps allows you to design interactive dashboards using the market leading discovery tools (Power BI, Tableau). These not only include you accounting data, but also any other relevant source for your organization.

Workflow Max Company Consolidation
You can benefit from quick and flexible implementation of management and statutory consolidation for unlimited WorkflowMax companies through Acterys. This also includes configuration of advanced requirements like multi-currency handling, inter company elimination and other consolidation features.
Customer Testimonials about WorkflowMax Power BI Integration

Connect WorkflowMax with Power BI and Avail Effective Planning and Modelling.

You can use extensive options for top/down bottom data entry on any level of the model, and modify structures as required e.g. simulating the organizational changes or acquisitions, or introduction of a new product.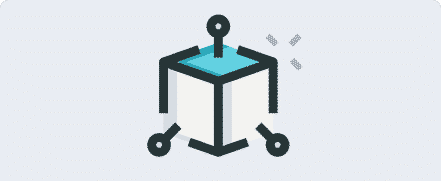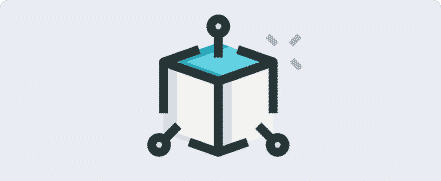 Effective Planning & Modelling With WorkflowMax
Streamline your planning and budgeting processes by leveraging a broad array of choices for top-down and bottom-up data entry at every tier of your model.
Xero is easy to use online accounting software that's designed specifically for small businesses.
Find out more or Try Xero Accounting Software for free.
How To Connect WorkflowMax to Power BI using Acterys
You will see an "Add Model" button on the screen. Once you click on it, your WorkflowMax company file will be linked with ACTERYS. Now, a multi-dimensional data model and cloud-based relational (based on MS SQL Server) will be created with your data.
The process will take a few minutes for smaller models, and longer for larger ones. Once the linking is complete, you will be notified at the email address specified with your account.
Blogs on Power BI Integrations & Analytics