Connect Xero Practice Manager (XPM) to Power BI for Unparalleled Analytics & Planning
Modernize Your Planning & Analytics with our Free Trial Now
Make actionable decisions with Acterys and fast-track your plans and budgets. Changes in data can be modeled in minutes and viewed in real-time, informing you of possible risks and allowing you to simulate what-if scenarios quickly.
Cloud based Azure SQL for your Xero Practice Manager data.
Customizable data models to help you tailor them to your specifications.
Interactive, customizable dashboards to manage workflow on Power BI and Excel.


Why Integrating Xero Practice Manager To Power BI Isn't Worth It
Synchronizing Power BI and Xero Practice Manager can allow you exceptional visibility into the efficiency of multiple jobs to enable resource utilization decision-making via interactive dashboards with other teams. However, reaping these rewards requires successful ingestion of Xero Practice Manager data into Power BI that is not only expensive and cumbersome, but also requires having tool-specific knowledge.
To date, the challenges associated with importing row table data into Power BI stands as an unresolved issue and the complexities associated with creating customized reports and templates is non-existent.
1. Complex and Long-Winded Process
Obtaining a Power BI and Xero Practice Manager connector interface is lengthy and time-consuming. Businesses have to first become an app partner, show a pilot integration with Xero Practice Manager and meet a minimum requirement of at least 3 beta users along with right authentication measures to qualify for a seamless integration. More importantly, security compliance requirements must also be met to be able to practice Xero Practice Manager APIs which can involve too much hassle.
2. Platform Expenses and Restrictions
Going the conventional route can also be very costly. Businesses are required to pay charges of accessing the Developer Platform as well as for exceeding Xero API limits and Xero customer limits which restricts the volume of data you can use to avoid costs. Furthermore, adding multiple Xero clients is not possible, putting additional limits on scaling your operations.
3. Limited Reporting Options
BI reports of Xero Practice Manager data are limited in scope. Due to lack of multi-entity consolidation, users can only create reports using Xero Practice Manager and fail to import workflows from other similar systems.
In addition to no Power BI write-back features, the lack of workflow and financial planning templates needed to allow smooth Xero Practice Manager automation renders the standard integration approach inflexible.
Deploy Power BI Reports Using Xero Practice Manager Within Minutes With Acterys
Avoid jumping through multiple hoops to fetch Xero Practice Manager timesheets and jobs in Power BI. Acterys offers a virtualized SQL-powered database to let you integrate workflows and accounting data from multiple entities with full visibility without any custom development.
1. Drag-and-Drop Interface to Create Fully Editable Power BI Reports and Dashboards
Add multiple Xero Practice Manager clients as needed in a no-code, user-friendly interface to build stunning visualizations. Benefit from pre-built workflow planning templates, Gantt charts and custom KPIs to see insights from any angle for your organizational needs.
2. Automate Collation of Key Xero Practice Manager Outputs
Spearhead Xero Practice Manager automation by consolidating critical workflows including Xero Practice Manager timesheets, quotations, invoices, and other jobs to create interactive visualization without any interruptions.
Save hours in feedback loops due to communication silos by synchronizing operations and finance decision-making to enhance planning outcomes.
3. Seamlessly Consolidate Data From Disparate Sources
Integrate data from multiple practice management solutions including Workflow Max, QuickBooks Online Accountant and others to create detailed and comprehensive interactive reports. Take advantage of Acterys' SQL-powered on-premise or cloud virtualized database to cut development hours migrating and integrating heterogeneous data sources.
Analytics And Planning For Xero Practice Manager with Power BI​
ACTERYS offers professional financial planning, consolidation, & reporting functionality to Xero accounting and other solutions. All of this is integrated with Power BI & Excel:
XPM Business Intelligence
Acterys Apps for Practice Manager provides ready made, interactive dashboards and reports in Excel and Power BI. You can integrate various accounting systems and nearly any other source: SaaS, databases, custom system, etc.
Reporting Manager for Xero Practice
Through ACTERYS Excel-Add, you can create dashboards and reports according to your liking. This also provides a live link to the "one version of the truth" Acterys model.

Publish Visually Stunning XPM Dashboards
You can design interactive dashboards using leading discovery tools (Power BI, Tableau) within minutes. This includes both your accounting data and any other relevant source for your organization.

Effective XPM Company Consolidation
Through Acterys, you can receive the quickest and most flexible way to implement management and statutory consolidation for unlimited XPM companies. Advanced requirements like multi-currency handling, inter-company elimination and other consolidation features can be configured exactly as required.
Customer Testimonials about XPM Power BI Integration

Effective Planning and Modelling. Connect XPM with Power BI
Harness the ease of advanced analytics, planning, and budgeting. Acterys offers an array of versatile choices for top-down and bottom-up data entry across all levels of your model. You can customize structures as needed, eg. simulating the launch of a new product, organizational shifts, or acquisitions.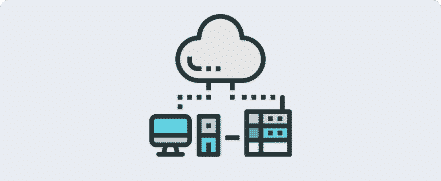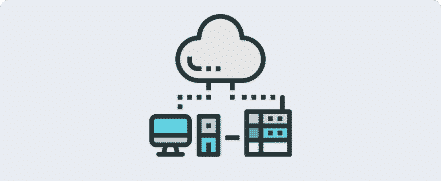 XPM Planning & Modelling
Simplify your planning and budgeting by using extensive options for top/down bottom data entry on any level of the model. You can also edit/ modify structures according to your preference e.g. simulating the introduction of a new product, organizational changes or acquisitions.
How To Connect Xero Practice Manager with Power BI using Acterys
"Add Model" will link your XPM file with ACTERYS. Once you click on this, a cloud-based relational (based on MS SQL Server) and a multi-dimensional data model with your data will be created.
Essentially, this will only take a few minutes, unless you have a larger model. Once it is finished you will receive a notification at the email address you have specified with your account.
Blogs on Power BI Planning & Analytics