Research indicates that the number of accounting firms looking to diversify their services from traditional bookkeeping and tax preparation to financial planning and advisory is on the rise. Businesses are increasingly inclined to purchase accounting services packaged together with financial planning and advisory to get more value from their trusted practice.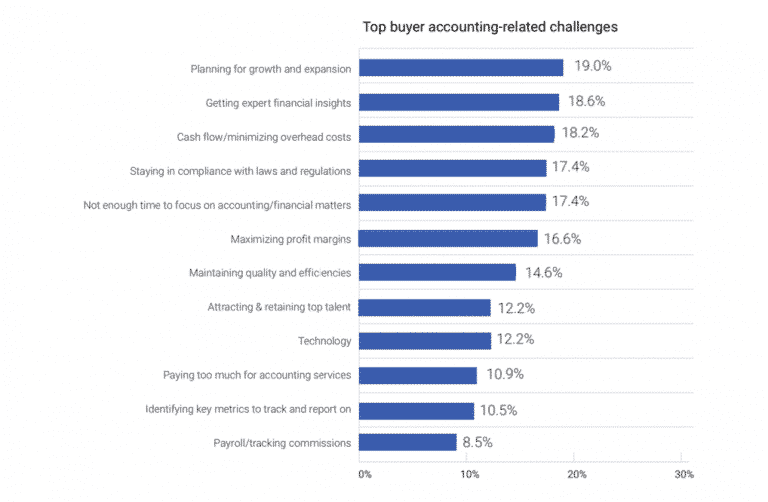 Source: Hinge Marketing
The chart above shows plenty of potential opportunities for both established and budding accounting firms to expand their services.
Logically, it makes sense for an accounting firm to expand its services and start a financial advisory wing because accountants are the gatekeepers of every organization's financial data. And since FP&A projects feed on the data from accounting, this opens the door to new opportunities for firms to provide a one-stop solution to clients for managing all their financial planning and advisory needs.
In this blog, we'll talk about how accounting and FP&A are essentially pieces of the same financial management puzzle and shed light on why firms should extend their service to cover the entire finance lifecycle.
Accounting & FP&A: Two Sides of the Same Coin
Both of these disciplines focus on how the financial information from various parts of the organization affects the overall business's health and performance. While the first works on the past and the present, the latter builds up on it by predicting the future trends, opportunities, and pitfalls to help businesses devise strategies to maneuver through intelligently.
However, for years, both departments have been working in siloes, even though they could create a powerful positive impact working in unison for businesses. But with modern SaaS solutions like accounting software and FP&A platforms available in the market, accounting firms can finally go for an integrated approach.
Since accounting firms record and organize financial data from every business unit, they are fully aware of the organization's performance. Adding all aspects of FP&A to their roster of services can enable firms to transform into the super accounting-finance duo that clients will be more than happy to opt for to get that 360 experience from their trusted partners.
Why an Out-of-the-Box FP&A Platform is the Way to Go
Nowadays, many accounting firms have built in-house solutions that integrate with their respective accounting software to share data between the applications and populate reports and dashboards. While this might be a viable approach, it is an uphill battle that involves a lot of moving parts in the form of both human and computational resources. Not to mention the significant time and effort needed to build the Minimum Viable Product (MVP) and achieve the acceptable standard in terms of the service's stability.
Instead of building the software in-house, you can consider partnering up with vendors like Acterys that offer best-in-class FP&A automation solutions.
Instead of being the jack of all trades, it is better to partner with a solution provider that has already spent years building a unified platform equipped with data consolidation, financial planning, reporting, and analytics capabilities. It allows you to focus on what you do best while enabling your clients to enjoy an immersive experience of customized reporting and powerful analytics through interactive visualizations.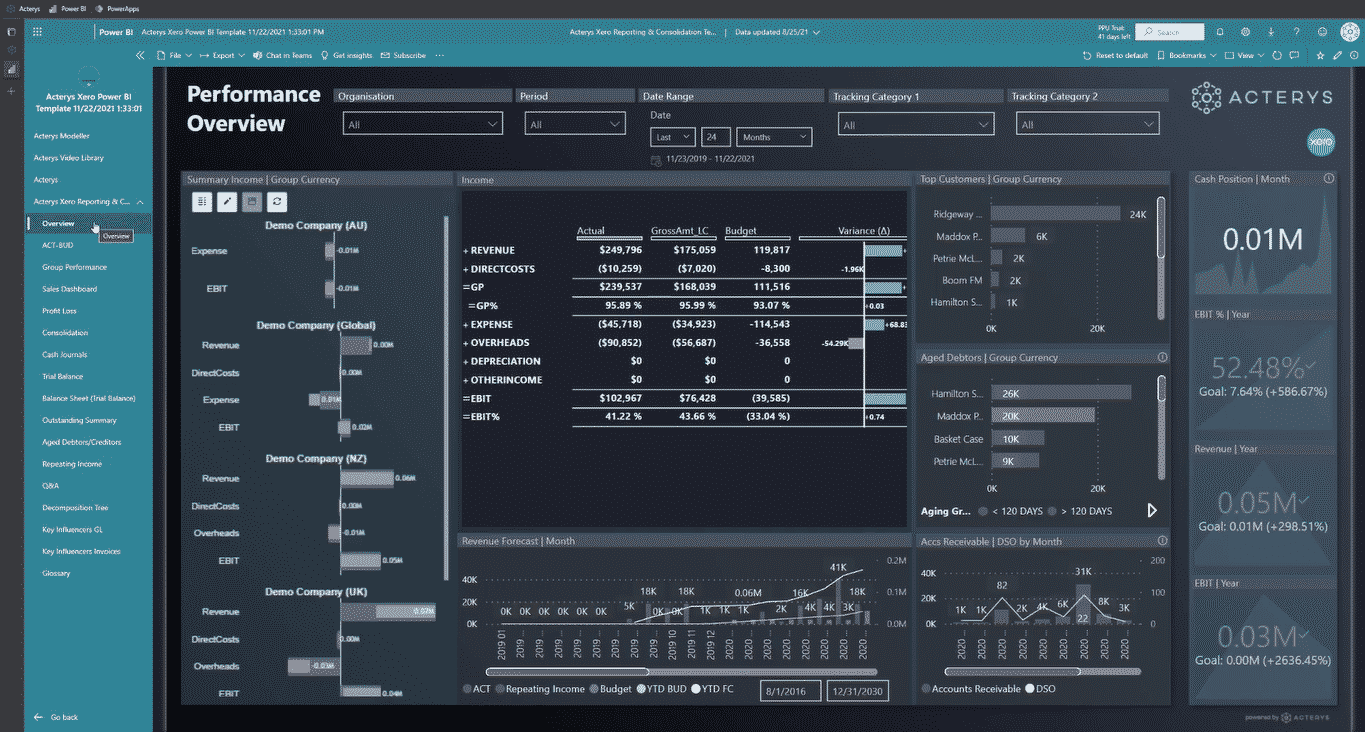 Acterys offers a truly holistic solution for accounting practices in this case. The platform offers robust functionality for a wide range of scenarios, from financial planning, budgeting, and forecasting, extending it to workforce planning, sales and operational planning, predictive analytics and more. It allows you to bring data from any accounting system, such as Xero, QuickBooks, MYOB, and many others, and of as many companies as you'd like.
Need Tailored Reporting, Planning & Analytics Solutions?
Talk to our solution experts now
Book a Meeting
Power of Financial Analytics at Your Clients' Fingertips
How do your clients benefit from this approach?
Gone are the days when C-level execs and financial analysts used to wait days or weeks to get compiled data delivered to their mailboxes to begin their analysis and create forecasts for managing various aspects of the business.
Be it a restaurant chain owner looking to analyze sales of each branch or an enterprise CFO identifying opportunities for budget and expense control, they want up-to-date insights at their disposal to make timely data-driven decisions.
As such, business leaders are more hands-on with the technology and prefer using self-service solutions that allow them to manipulate data at their will. They seek the convenience of instantly creating reports to get a broader view of the business as well as deeper insights at a granular level, all at the palm of their hands.
A good example of this could be how Power BI enables users to view, edit, and share reports and see all the metrics and KPIs in stunning visuals right from their mobile devices. Since Acterys too is powered by Power BI and smart data warehouse technology, it allows clients to put data into prebuilt report templates and drill down and through them with just a few clicks.
Having such a high level of flexibility breaks the cycle of waiting on accountants to send standard weekly or monthly reports or request specific data for custom reports and the time delays that come with it. Instead, clients can have the most recent data available for planning, budgeting, and forecasting because it stays synced with the accounting software.
Build the Dynamic Accounting-Finance Duo with Acterys
According to the Practice of Now report, businesses are already expecting accounting firms to include the provision of finance and business consultancy and are seeking greater flexibility in the services offered. Whether you are a large firm catering to thousands of clients or running a practice on a smaller scale, you can provide better value to your clientele, attract more prospects looking for a holistic financial accounting solution, and ultimately stretch your bottom line with this integrated approach.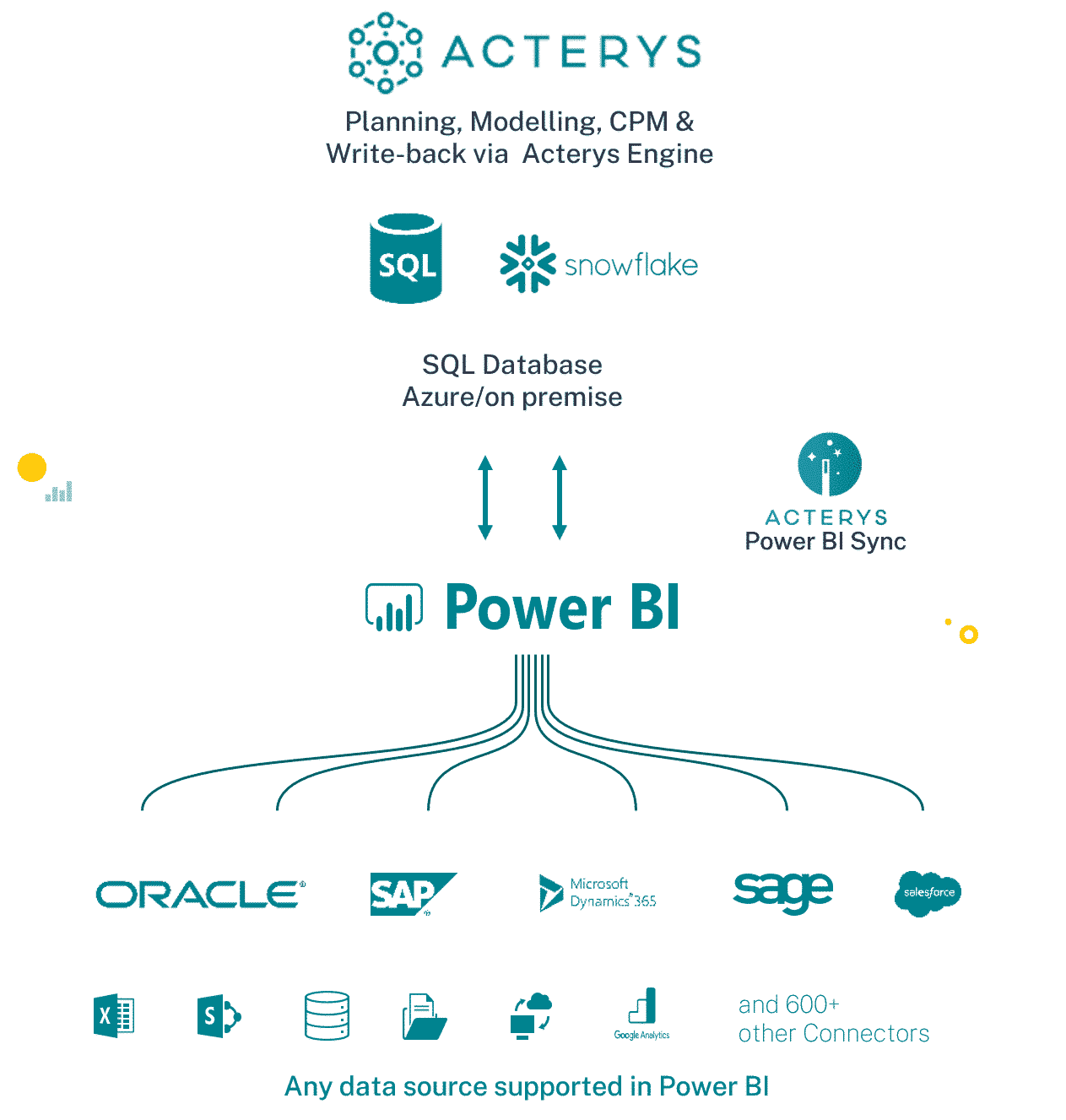 If the above-proposed solution aligns with your goals, you can start by exploring what Acterys has to offer to accounting firms looking to integrate FP&A technology within their clients' data ecosystem. By integrating our solution, you empower clients to:
Be in Complete Control: ALL aspects of the business's performance on interactive management dashboards and reports at your client's fingertips.
Prepare for the Future: Unparalleled planning capabilities to ensure clients are making accurate projections, forecasts, and action plans to achieve their goals.
Get a Holistic View: Integrate all relevant data from various accounting systems like Xero and other sources like the web, providing a complete view of customer insights and the performance of every single business unit.
See Insights Exactly as Needed: Build reports exactly as you need them with the flexibility of Power BI or Excel.
If you are interested in learning how Acterys can help your accounting firm deliver unparalleled financial planning, consolidation, and reporting solutions to clients through Power BI & Excel, request a demo session with our solution experts today.
Want to See How Planning at Hyper Speed Feels Like?
Take Acterys Power BI out for a test drive now!
Start Free Trial
Key Takeaways:
Accounting firms are diversifying their services from traditional bookkeeping and tax preparation to include financial planning and advisory, offering clients a more comprehensive financial management solution.

The integration of accounting and financial planning and analysis (FP&A) services can provide a holistic approach to managing an organization's financial needs, from historical data analysis to future trend predictions and strategy development.

Modern SaaS solutions, such as accounting software and FP&A platforms, make it easier for accounting firms to offer integrated services rather than working in isolation.

Partnering with FP&A solution providers like Acterys can streamline the process of offering comprehensive financial services to clients, allowing accounting firms to focus on their core competencies while delivering customizable reporting and analytics.

Clients benefit from this integrated approach by having real-time access to up-to-date financial data, self-service solutions, and the ability to make data-driven decisions quickly, ultimately improving their financial planning, budgeting, and forecasting capabilities.
FAQs
1. Why are accounting firms diversifying their services to include financial planning and advisory?
Accounting firms are expanding their services to provide clients with a more comprehensive financial management solution, offering greater value beyond traditional bookkeeping and tax preparation.

2. How can integrating accounting and financial planning and analysis (FP&A) benefit businesses?
Integrating accounting and FP&A allows businesses to have a unified approach to managing their financial data, enabling them to make more informed decisions by analyzing both historical and future financial information.

3. What challenges do accounting firms face when trying to offer integrated services?
Accounting firms often struggle with building in-house solutions for integration, which can be resource-intensive and time-consuming. This approach may also lack the stability and capabilities of dedicated FP&A platforms.

4. How do clients benefit from having financial analytics at their fingertips?
Clients benefit by having real-time access to up-to-date financial data and self-service solutions that enable them to manipulate data, create reports, and gain insights quickly, improving their financial planning, budgeting, and forecasting capabilities.