xP&A oplossingen voor de publieke sector
Stroomlijn de financiële planning met de moderne xP&A-oplossingen van Acterys voor een optimaal gebruik van middelen, het afstemmen van kapitaaluitgaven en operationele plannen, en het voorspellen van toekomstige economische tegenvallers. Acterys biedt leiders van overheidsorganisaties snelle toegang tot real-time inzichten voor nauwkeurige budgettering en maakt het mogelijk een flexibele rapportage-infrastructuur op te bouwen via een uniform platform.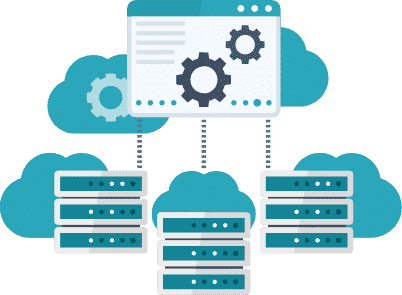 Modernize Your Planning & Analytics with our Free Trial Now
Make actionable decisions with Acterys and fast-track your plans and budgets. Changes in data can be modeled in minutes and viewed in real-time, informing you of possible risks and allowing you to simulate what-if scenarios quickly.
Breng flexibiliteit en flexibiliteit in overheidsrapportage en budgettering
Van spreadsheets en oude systemen naar geïntegreerde planning
Acterys bespaart organisaties in de publieke sector het werken met ongelijksoortige legacy-oplossingen zoals afzonderlijke applicaties voor data discovery, consolidatie, rapportage, planning en analyse. In plaats daarvan combineert het al deze mogelijkheden in een compleet, volledig geïntegreerd xP&A-platform dat gebruikmaakt van hoogwaardige en veilige Microsoft-technologieën, waaronder Azure, SQL, Power BI en Excel.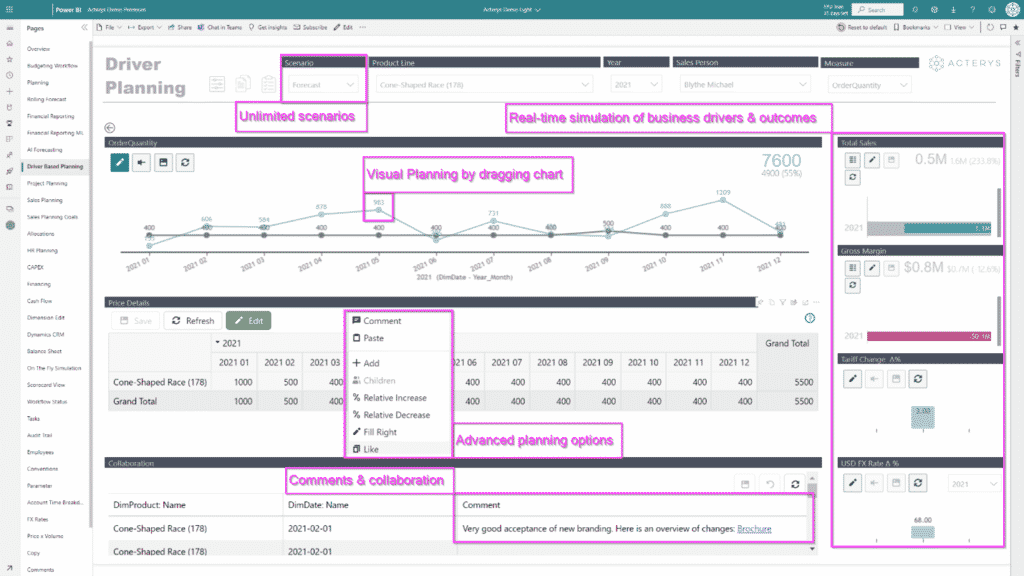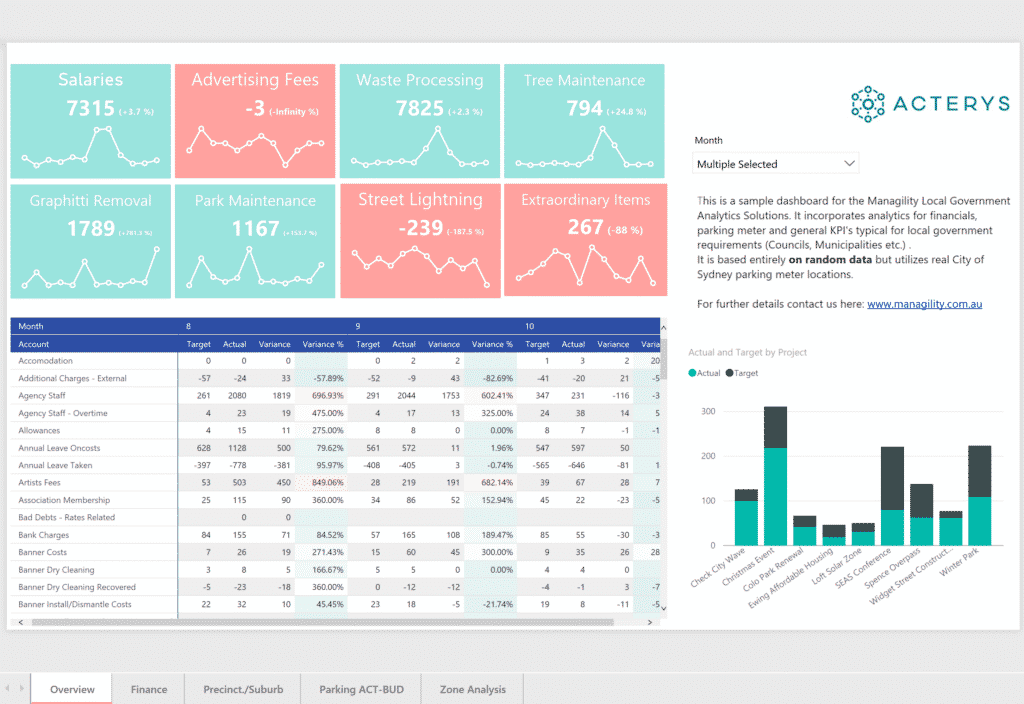 Verkrijg inzicht in meerdere overheidsprojecten
Acterys biedt integratie met één muisklik naar bedrijfskritische bronnen en automatiseert alle processen voor het laden van gegevens, zodat u met één bron van waarheid kunt werken om inzicht te krijgen in meerdere lopende en gearchiveerde overheidsprojecten. Acterys bouwt automatisch een gecentraliseerd gegevensmodel waarmee u een rapportagelogica kunt definiëren via een sterrenschema en waarmee u realtime gegevens kunt invoeren in live dashboards. Gebruikers kunnen
Optimaal gebruik van middelen en personeel
Op lokaal, staats- en federaal niveau moeten overheidsorganisaties werken met vaste middelen en krappe budgetten en tegelijk voldoen aan de verwachtingen van de burgers en tijdig resultaten leveren. Met Acterys krijgen gebruikers prestatie-inzichten binnen handbereik op interactieve management dashboards en rapporten direct in Power BI of Excel, zodat ze human resources efficiënt kunnen toewijzen.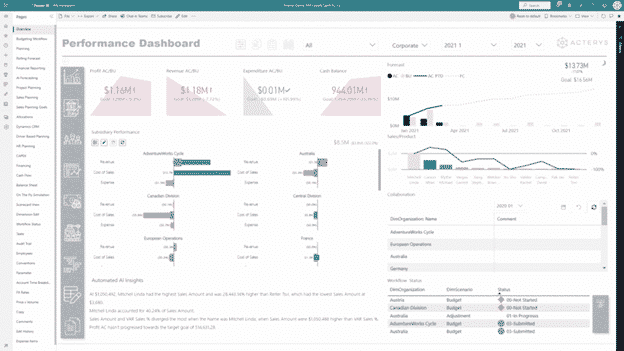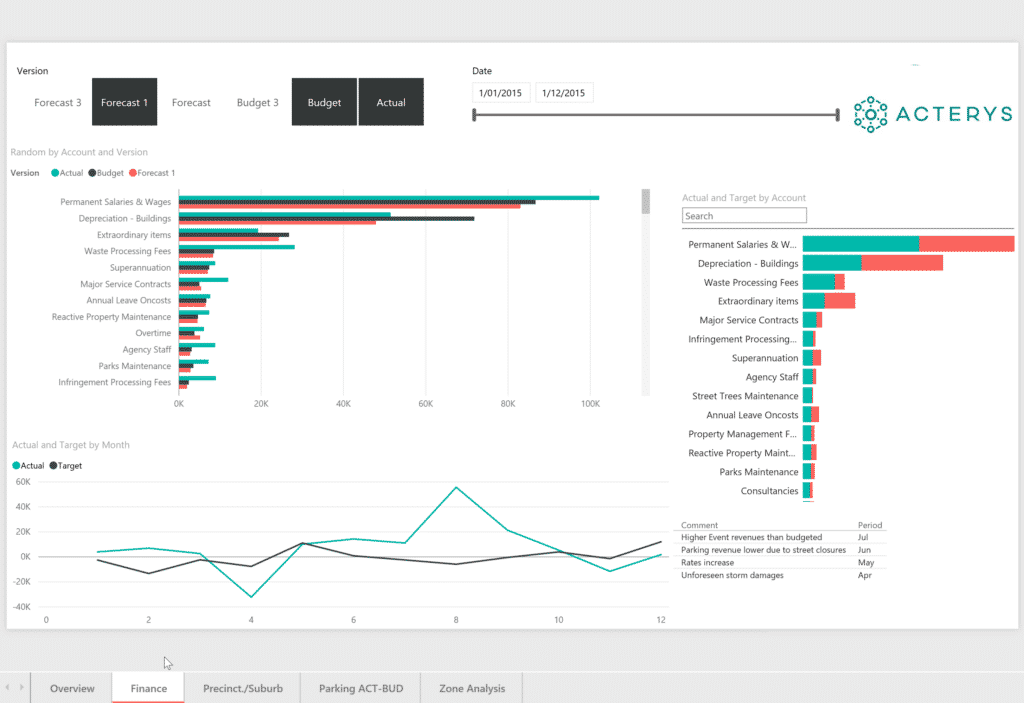 Effectief budgetteren met what if-scenario's
Acterys stelt overheidsorganisaties in staat om gedetailleerde modellen voor meerdere scenario's te bouwen en de impact van verschillende variabelen en dimensies op plannen en budgetten te meten. Gebruikers hebben de mogelijkheid om aanpassingen aan te brengen in rapporten en dashboards in Power BI of Excel met behulp van Acterys write-back enabled visuals en kunnen real-time gegevens gebruiken om met één klik variantieanalyses uit te voeren. Zo krijgt u het meest actuele beeld van uw vermogen, uw uitgaven en de beschikbare middelen om een doeltreffende, flexibele begroting op te stellen.
Getuigenissen van klanten
"We hebben alle alternatieven getest: de enige oplossing die echt naadloos samenwerkt met Power BI is Acterys"
"Super vlotte, snelle implementatie van rapportering, planning en consolidatie voor onze 30 wereldwijde entiteiten"
"We konden niet geloven hoe snel we resultaten hadden die perfect geïntegreerd waren met onze bestaande processen."
"Ons voorspellingsproces werd teruggebracht van 3 weken naar 4 uur"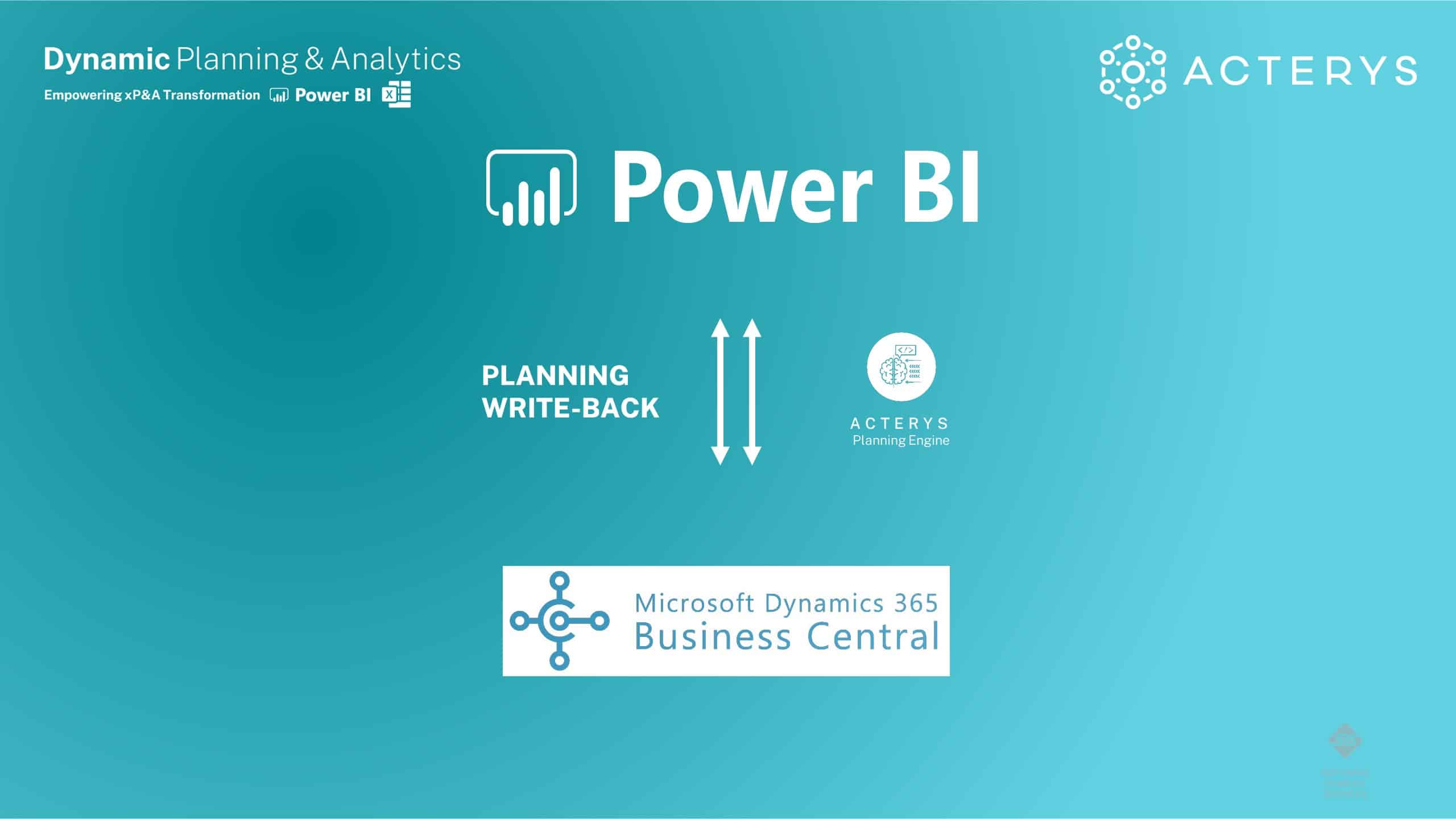 Hoe planning en budgettering toevoegen met Business Central NAV in Power BI
Power BI biedt ongeëvenaarde functies voor analyse en visualisatie: in dit bericht leggen we uit hoe u uitgebreide planning en budgettering kunt toevoegen met alle edities van Business Central en NAV.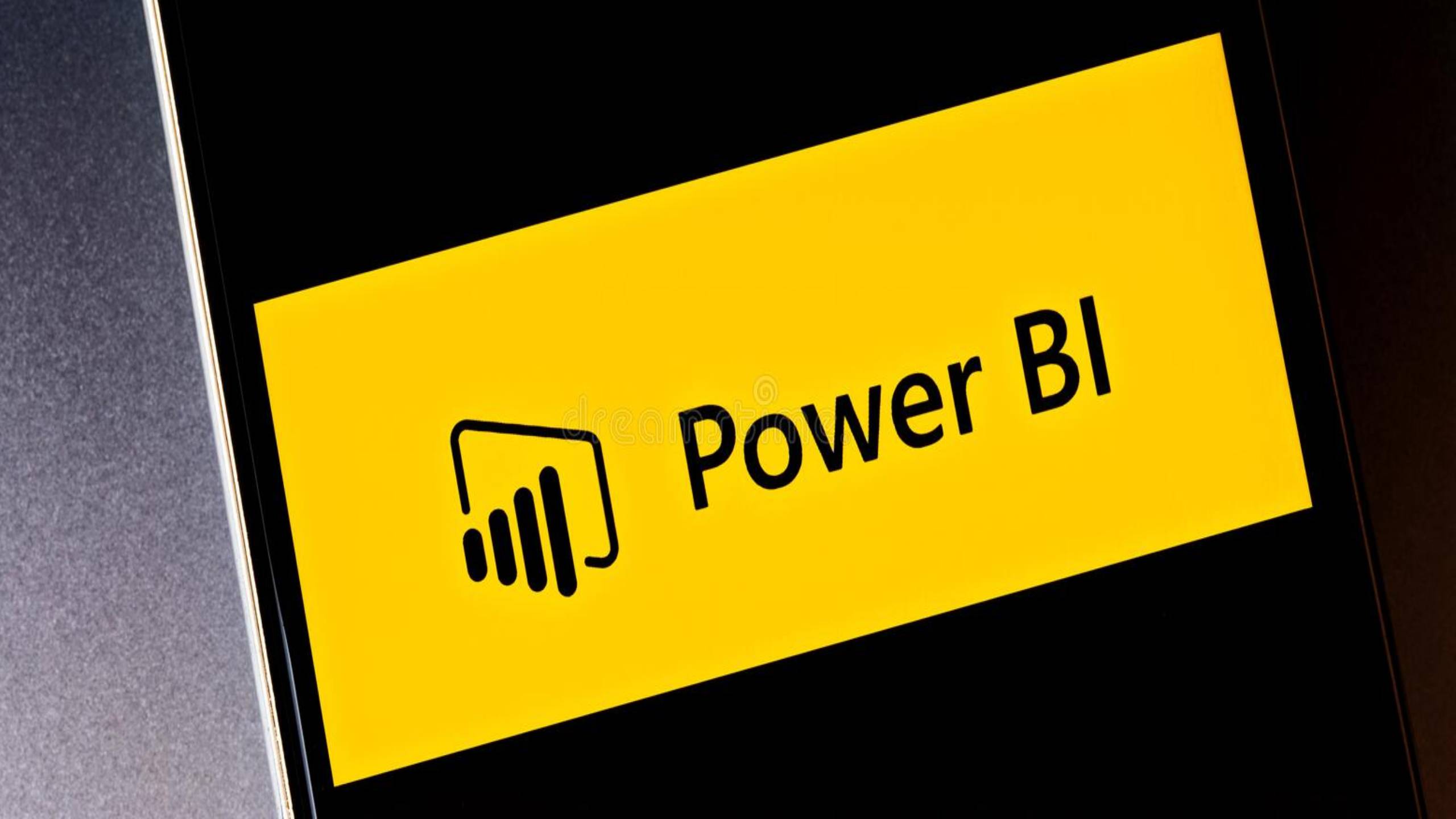 Hoe planning, prognose en terugschrijven te implementeren in Power BI
Power BI is het toonaangevende analytics platform - met de juiste aanpak kan het worden omgetoverd tot een uiterst veelzijdig en krachtig platform voor Planning, Forecasting en Write back.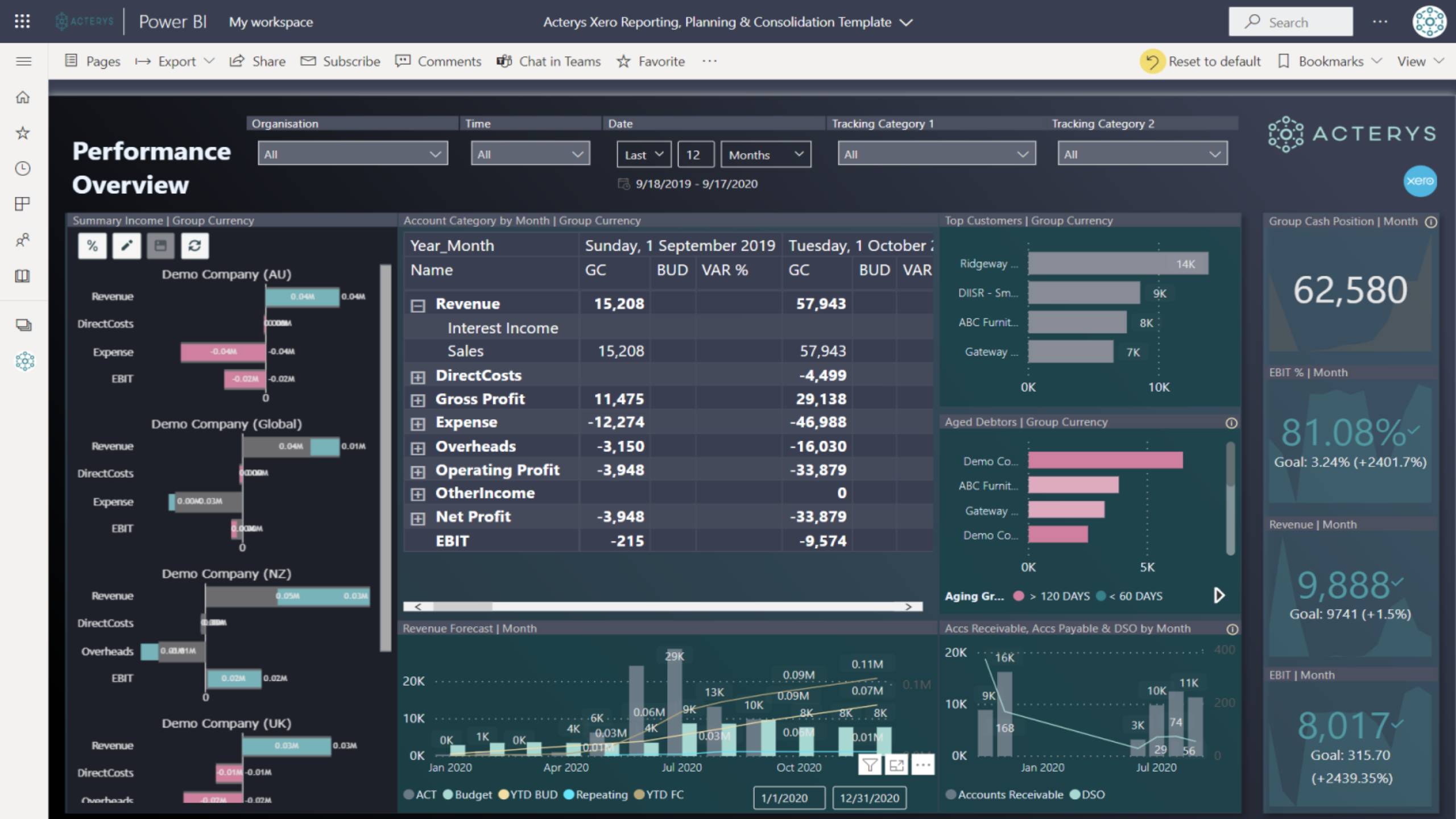 Rapportage en planning opnieuw gedefinieerd: Xero | QuickBooks | HubSpot | Dear | MYOB
Na het enorme succes van deze oplossingen met inmiddels meer dan 1000+ bedrijven onder beheer hebben we belangrijke verbeteringen aangebracht in alle Apps.