Planning, budgettering en prognose
Neem actiegerichte beslissingen met Acterys en versnel uw plannen en budgetten. Veranderingen in gegevens kunnen in enkele minuten worden gemodelleerd en in real-time worden bekeken, zodat u op de hoogte bent van mogelijke risico's en snel what-if-scenario's kunt simuleren.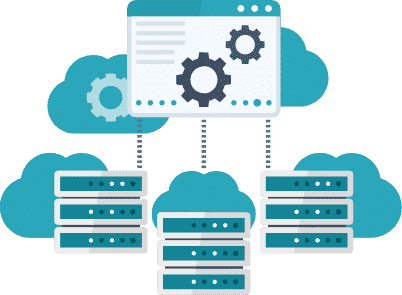 Modernize Your Planning & Analytics with our Free Trial Now
Make actionable decisions with Acterys and fast-track your plans and budgets. Changes in data can be modeled in minutes and viewed in real-time, informing you of possible risks and allowing you to simulate what-if scenarios quickly.
Krachtige modelleringsmogelijkheden
In deze onzekere tijden is het belangrijker dan ooit dat uw planning- en budgetteringsprogramma op u is afgestemd. Acterys Visual Planning, met zijn AI-technologie, helpt u de zaken van alle kanten te bekijken.
Simulatie van "what-if"-scenario's, het testen van nieuwe producten en aanpassingen in de bedrijfssturing kunnen bijna onmiddellijk in modellen worden gegoten en bekeken.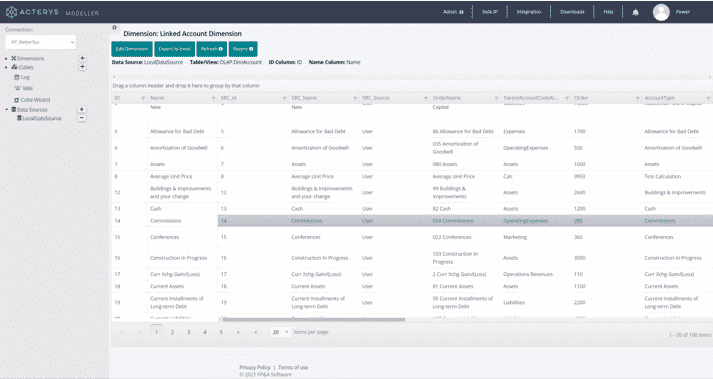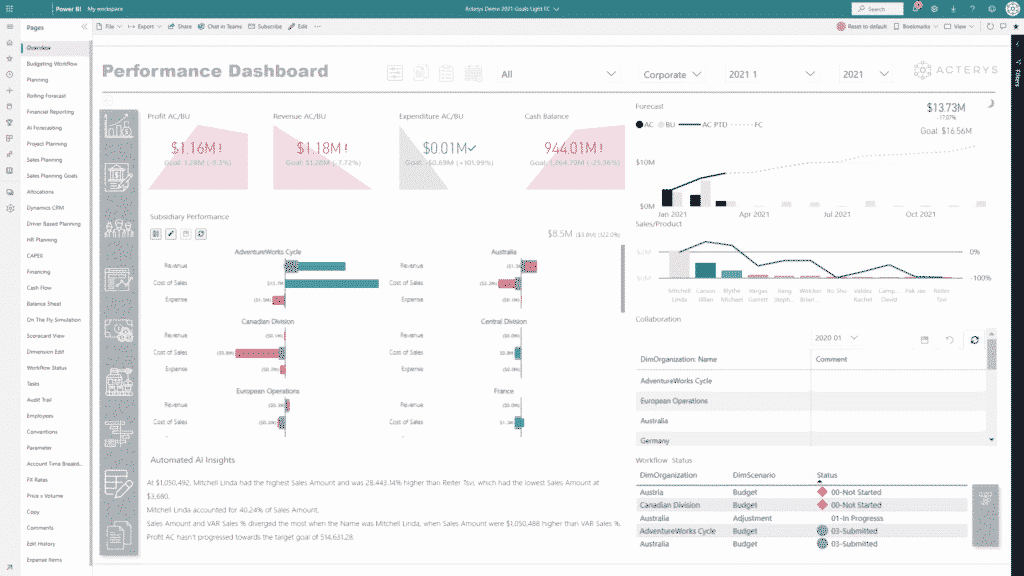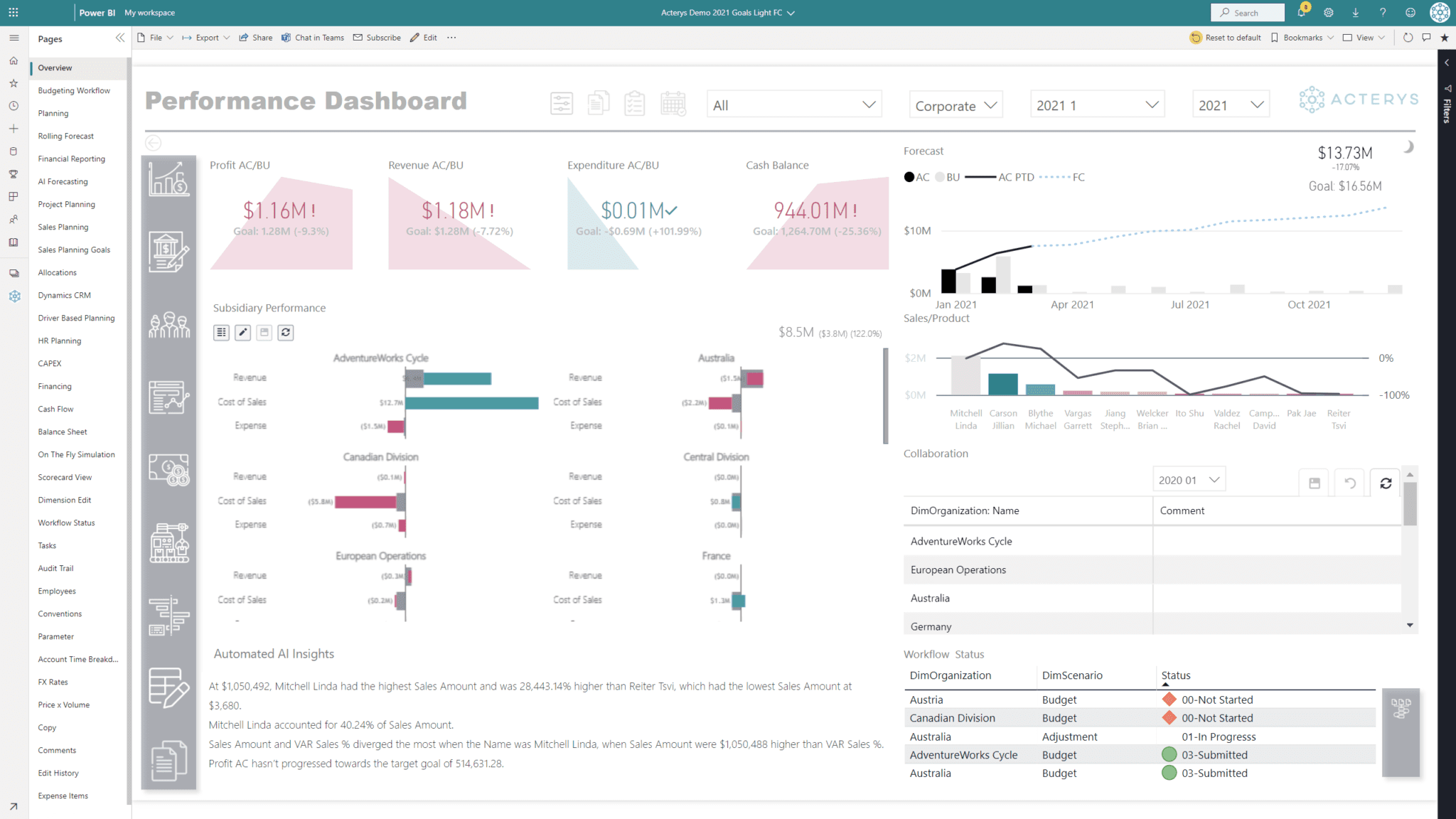 Door het manueel opstellen van jaarlijkse budgetten en prognoses worden bedrijven vaak opgezadeld met hogere overheadkosten, met resultaten die niet meer relevant zijn door de snel veranderende wereldmarkt. Acterys biedt best-practice sjablonen voor cash flow forecasting, jaarlijkse budgettering en planning.
Bereik een ongeëvenaarde flexibiliteit in write-back en modellering met de nieuwste AI-ondersteunde technologieën van Acterys, gebouwd op het bewezen, marktleidende MS Azure SQL-platform.
Met Acterys Power BI Sync en Instant-link-connectiviteit kunnen gegevens uit vrijwel elke bron worden samengevoegd met uw analyses en in één platform worden geïntegreerd.
Zet uw bestaande Power BI-rapporten om in schrijfbare rapporten, zodat het hele team kan voorspellen en plannen via interactieve dashboards. Spreadsheets kunnen worden verbonden met het datamodel van de 'single version of the truth' met de mogelijkheid van live lezen/schrijven met behulp van de Acterys Excel Add-in.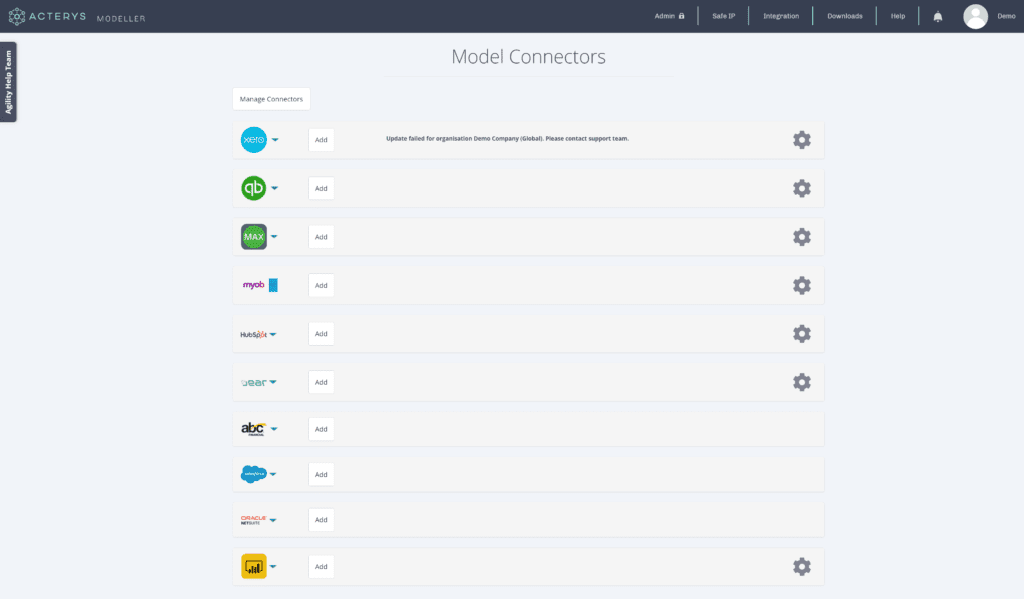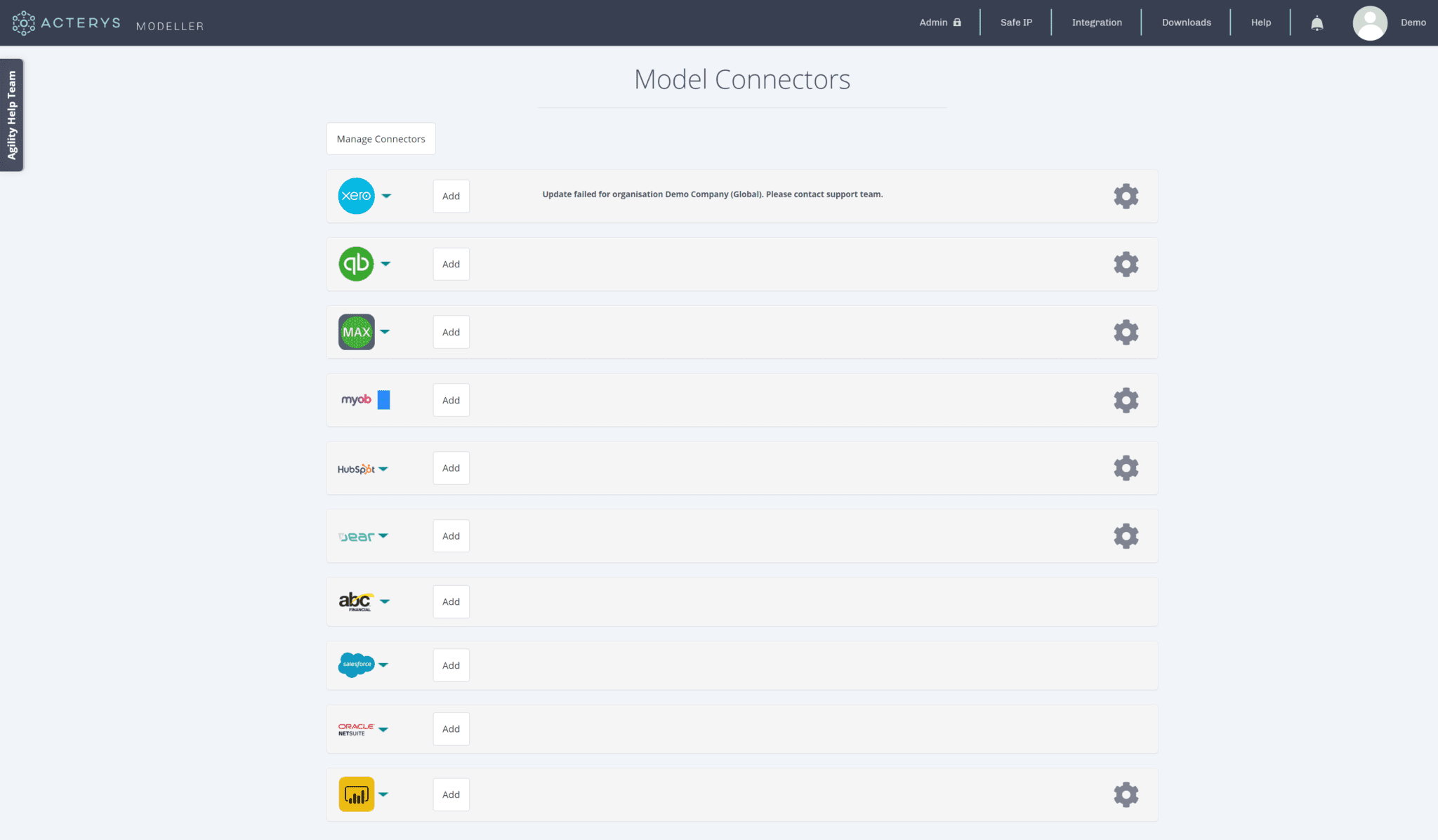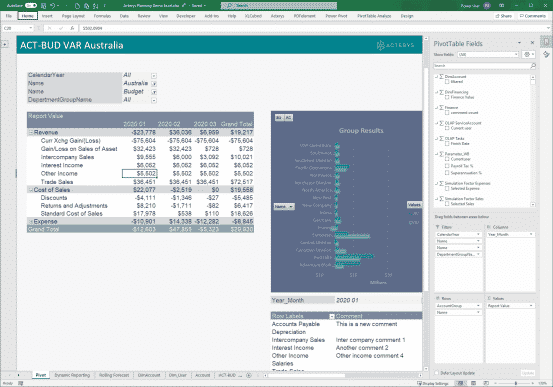 De hulp van een IT-team inroepen om uw software voor planning en budgettering te bedienen is niet erg praktisch. Acterys biedt een intuïtieve interface, gebruiksvriendelijke apps en een aanpak die voortdurend evolueert in overeenstemming met de behoeften van de consument.
Getuigenissen van klanten
"We hebben alle alternatieven getest: de enige oplossing die echt naadloos samenwerkt met Power BI is Acterys"
"Super vlotte, snelle implementatie van rapportering, planning en consolidatie voor onze 30 wereldwijde entiteiten"
"We konden niet geloven hoe snel we resultaten hadden die perfect geïntegreerd waren met onze bestaande processen."
"Ons voorspellingsproces werd teruggebracht van 3 weken naar 4 uur"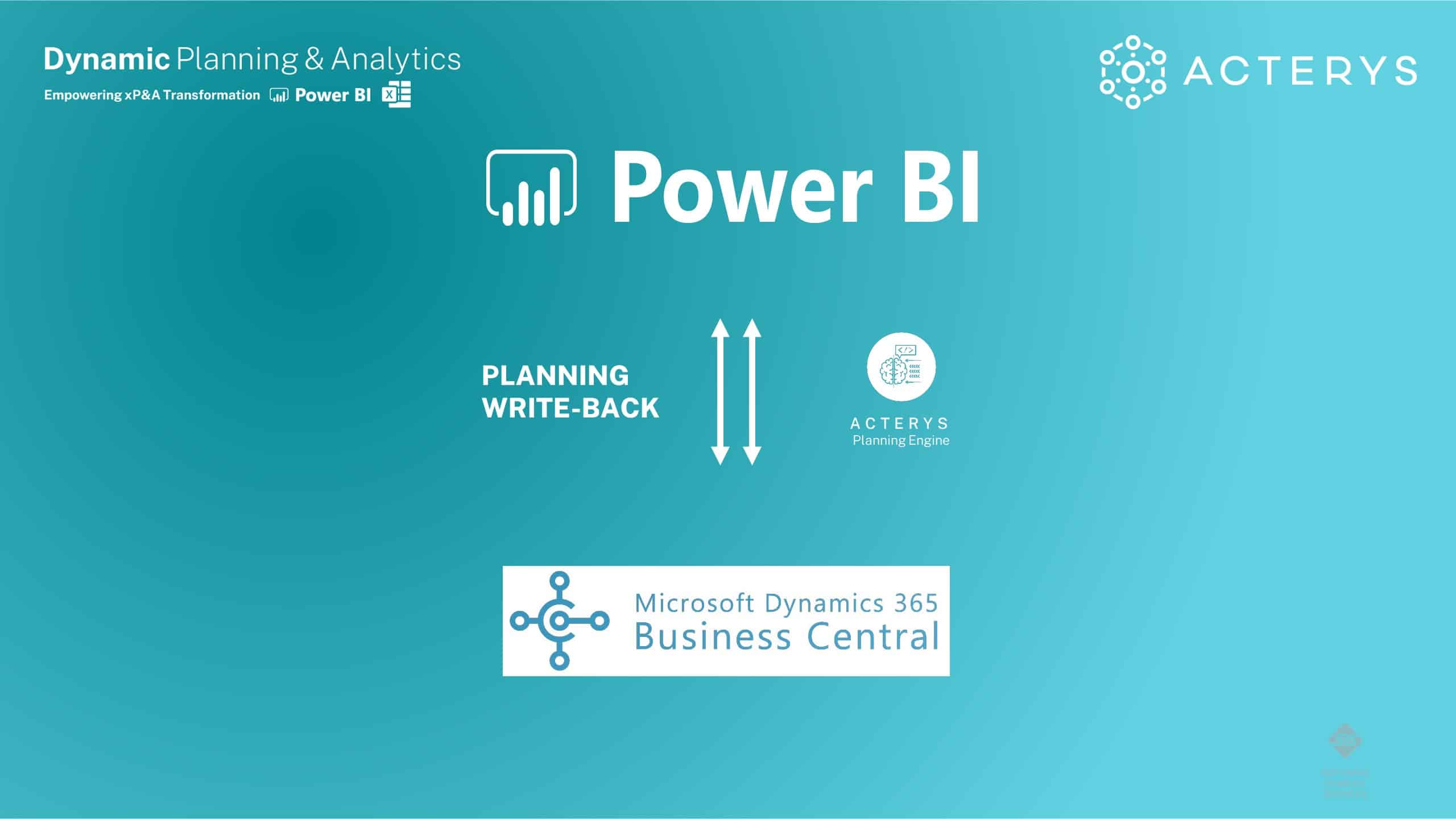 Hoe planning en budgettering toevoegen met Business Central NAV in Power BI
Power BI biedt ongeëvenaarde functies voor analyse en visualisatie: in dit bericht leggen we uit hoe u uitgebreide planning en budgettering kunt toevoegen met alle edities van Business Central en NAV.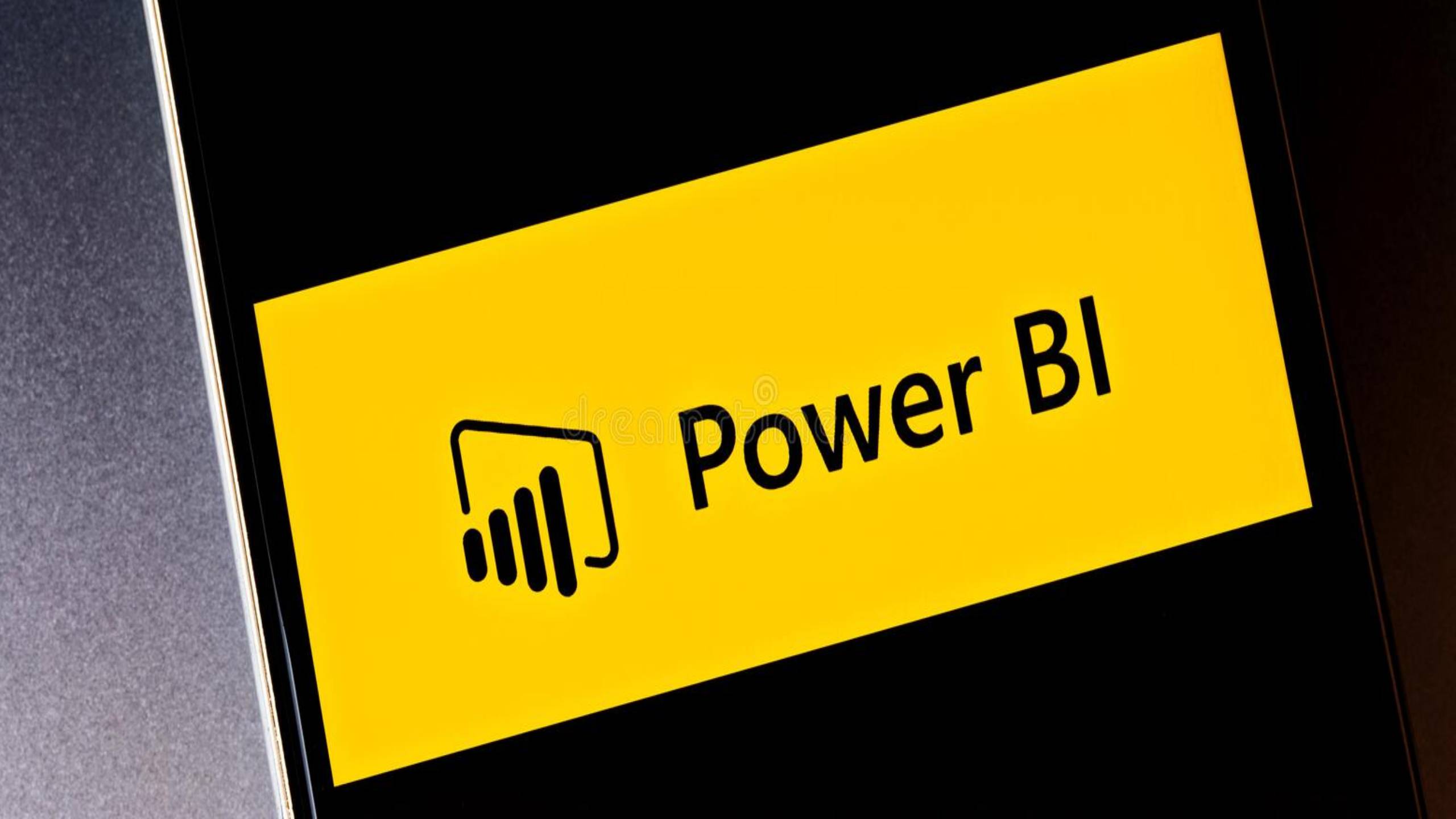 Hoe planning, prognose en terugschrijven te implementeren in Power BI
Power BI is het toonaangevende analytics platform - met de juiste aanpak kan het worden omgetoverd tot een uiterst veelzijdig en krachtig platform voor Planning, Forecasting en Write back.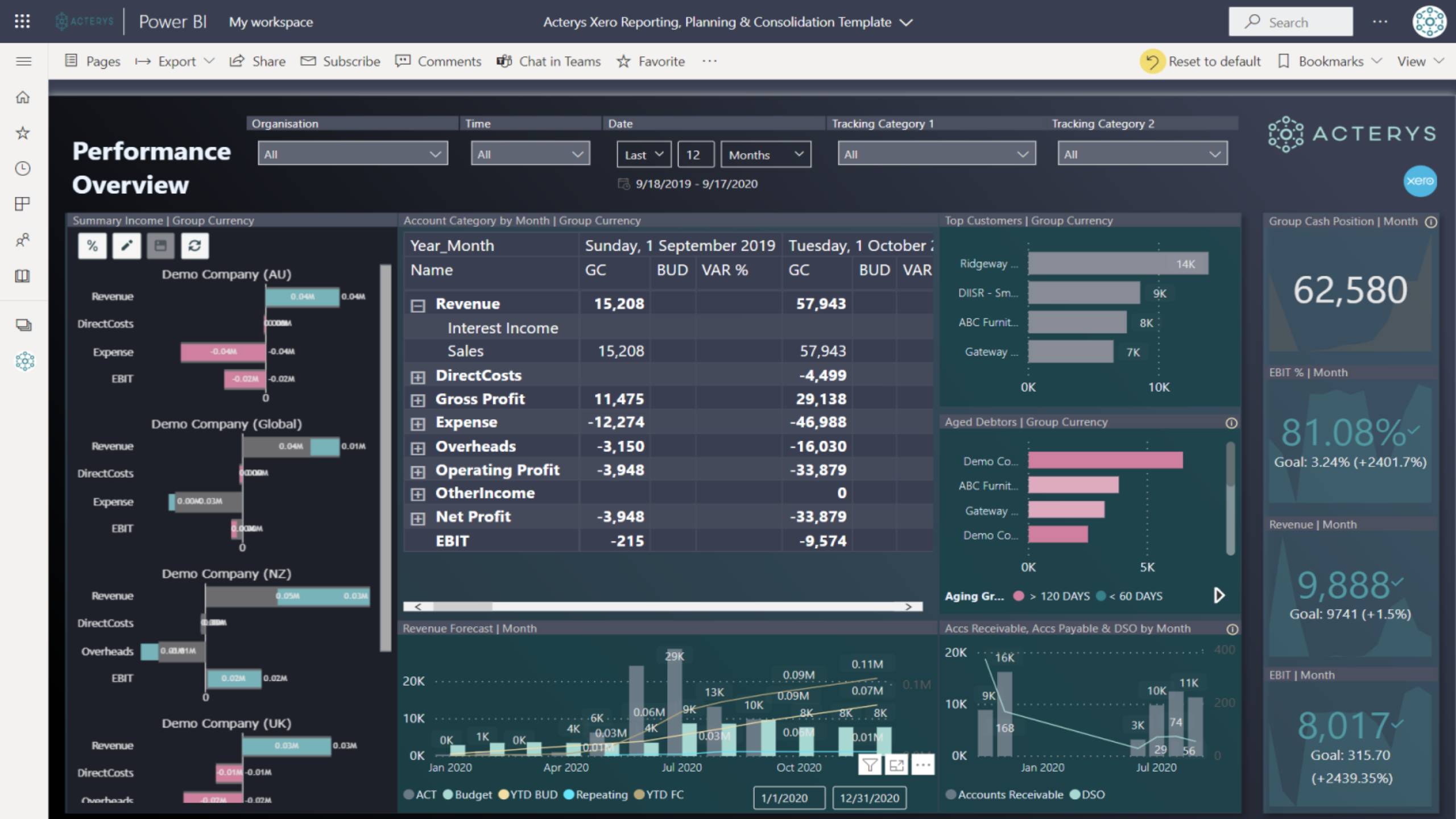 Rapportage en planning opnieuw gedefinieerd: Xero | QuickBooks | HubSpot | Dear | MYOB
Na het enorme succes van deze oplossingen met inmiddels meer dan 1000+ bedrijven onder beheer hebben we belangrijke verbeteringen aangebracht in alle Apps.